UIT Marketing and Communication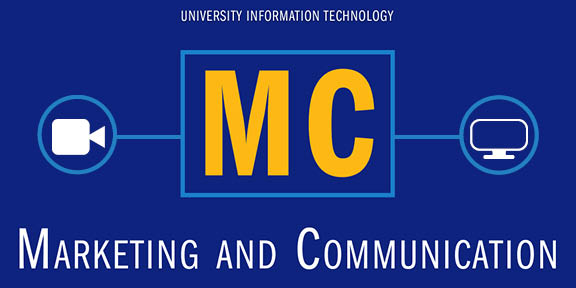 MarCom is a division of University Information Technology that creates and delivers information across the MSU IT communities, as well as raise awareness of UIT's campus offerings. Its mission is to provide a central point of contact for UIT communications, web support and development, and training resources.
Through strategic messaging — such as marketing materials, video training production and publishing— MarCom'steam creates materials that communicate UIT's duty to assist in MSU's technological needs. From concept to completion and distribution, MarCom can help with all the materials needed to communicate about your service and/or product. To learn more about what UIT has to offer, follow MarCom's What's in IT for me? series.
MarCom provides guidelines for consistent, favorable and professional content that aligns with the UIT and MSU image.
Services provided
Targeted campus emails

Copywriting

Video tutorials training and creation

Web support and development
MarCom's priority is to provide excellent content that achieves the desired objective.To get started, contactUIT at [email protected]or click on the Requests and Forms link in the left sidebar.

Feedback
MarCom appreciates any feedback it receives and strives to be a reliable source for communication.Feedback can be sent to [email protected] orthebriefsurvey below can be filled out