Application Procedures for the WWAMI Medical Education Program
Residency Certification
All Montana WWAMI applicants must be certified as Montana residents by October 15th of the year prior to their planned matriculation into medical school. The new policy states that all Montana applicants are required to demonstrate a twenty-four month period of domicile in Montana in order to be considered for in-state status. In order to be eligible for in-state status, applicants must meet the Montana Board of Regents residency policy which can be viewed on the Montana University System web site: https://mus.edu/psep/.
To apply for certification, please go to the Award Montana student application portal at: https://awardmontana.mus.edu/#psep. For questions regarding residency certification, please contact:
Amy Unsworth | Director
Award Montana
Montana University System
Student Assistance and Loan Repayment Programs
Office of the Commissioner of Higher Education
[email protected] | 1-800-537-7508
Montana Rural Physician Incentive Program (MRPIP) Surcharge Notification and Montana WWAMI Contract Requirement.
Application Procedures
Application procedures and policies outlined here are subject to change.
Complete any and all Premedical Course requirements (institutions should be accredited by a region accrediting organization)
Take the Medical College Admissions test (MCAT). The exam must be taken no later than September 30th of the year prior to possible matriculation.
Research Medical Schools you want to apply to and recognize that each school may have a different admissions requirements (we always recommend applying to several schools). Here is a link to some general information about UW Applications: https://www.uwmedicine.org/school-of-medicine/md-program/admissions
Apply through the American Medical College Application Service (AMCAS). The UW deadline for the AMCAS application is Sunday, October 15th, 11:59 pm EST.
Certify your state residency: https://mus.edu/psep/. Please see below for more details.
Submit the secondary application if you have received an invitation to proceed with the application process. Apply to the TRUST Program if you are interested in working in an underserved community. Both of these applications are due by December 1st, 11:59 pm PST.
Have your letter writers submit your Letters of evaluation/recommendation to the AMCAS Service. We require the letters to be on official letterhead stationery and include the author's signature. The deadline for receipt of these letters to UW is December 1

st

, 11:59 pm PST.
If selected, you will receive an interview invitation via email between October and February.
American Medical College Application Service (AMCAS)
The UW participates in the American Medical College Application Service (AMCAS). The deadline for submitting a completed AMCAS application is October 15, 11:59 pm EST; late applications will not be considered. Every attempt will be made to notify applicants of final actions by the end of April. Applications will not be considered from persons who have failed to meet minimum performance standards at other medical or dental schools. Residents of foreign countries will not be considered.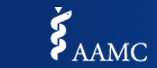 Association of American Medical Colleges Web Site AMCAS Information
American Medical College Application Service (AMCAS)
2501 M Street, NW
Lobby-26
Washington, D.C. 20037-1300
(202) 828-0600
E-mail [email protected]
Secondary Application for The University of Washington School of Medicine
A secondary application form will be sent to qualified applicants after the School of Medicine has received and reviewed the AMCAS application. The application materials listed below must be completed and in the Admissions Office no later than Dec 1st. Materials received after this date will not be considered.
Secondary Application Components:
An autobiographical statement which should include (250 word limit) - the origin and development of your motivation to be a physician, your prior experiences in health care, steps taken to explore a career in medicine, your eventual goals as a physician, personal attributes that would make you a good physician. Please do not repeat what you wrote in your AMCAS Personal Comments (this will already be on file with our office). If you have already covered all of the above topics in your AMCAS application, use this space to let the Admissions Committee know who you are in addition to being someone who wants to be a physician
4 additional short essays - How have your experiences prepared you to be a physician? What perspectives or experiences do you bring that would enrich the class? What obstacles have you experienced and how have you overcome them? How do you see historical and structural inequities affecting the patients you have worked with and will work with, and how do you as a student and physician address these broader causes of health disparities?
For re-applicants - From your most recent application until now, how have you strengthened your application?
Letters of Recommendation - Submit a premedical committee evaluation and up to 3 additional letters OR Submit a minimum of three and up to six letters from writers who can speak to one or more of the following: your academic ability, commitment to service, leadership potential, clinical or research experiences, interpersonal skills, ability to function on a team, and/or potential as a physician. The collection of letters should provide a balanced and well-rounded view of your candidacy for medicine. Letters of recommendation from current employers may be advantageous. Note: It is strongly encouraged that letters be printed on University, company, or personal letterhead and signed. Letters of recommendation that are missing letterhead and/or signature will be given less consideration.
A $35 fee. This will automatically be waived for those who have qualified for AMCAS fee waivers. Others seeking a waiver of this fee should submit their requests directly to the School of Medicine Office of Admissions.
Online acknowledgment of having read, understood, and being able to meet – with or without reasonable accommodation – the Essential Requirements of Medical Education at the University of Washington School of Medicine: Admission, Retention, and Graduation Standards. Online acknowledgment of the clinical clerkship rotation policy and the UWSOM Honor Code.
Conviction/Criminal History Information Form
Residency Certification
The Interview
Before acceptance, each prospective WWAMI medical student is interviewed by the University of Washington Medical School Admissions Committee. This committee consists of representatives from the State of Montana and the University of Washington School of Medicine. For more information concerning the interview process, you can contact our office or the University of Washington School of Medicine Admissions Office. Our Montana Admissions Interview page has helpful information as well.
Office of Admissions
UW School of Medicine
A-300 Health Sciences Center
Box 356340
Seattle, WA 98195-6340
(206) 543-7212
[email protected]
University of Washington School of Medicine Office of Admissions Web Site