Edward Abbey, Wallace Stegner and the Future of the American West
David Gessner
Professor of Creative Writing
University of North Carolina Wilmington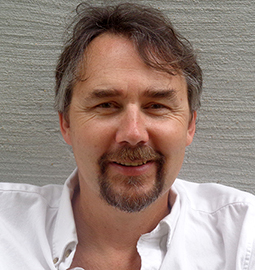 Time and Location
Date: Thursday, October 1, 2015
Time: 6 PM
Place: Hager Auditorium, Museum of the Rockies
Summary
About the speaker
David Gessner is a professor of creative writing at the University of North Carolina Wilmington, and an award-winning author of several books, includingReturn of the Osprey, which was chosen by the Boston Globe as one of the top ten nonfiction books of the year and the Book-of-the-Month club as one of its top books of the year.
His other books include:
All the Wild That Remains (2015)
The Tarball Chronicles (2012)
My Green Manifesto (2011)
Soaring with Fidel (2007)
The Prophet of Dry Hill (2005)
Sick of Nature (2004)
Under the Devil's Thumb (1999)
A Wild, Rank Place (1997)
His awards include:
Reed Environmental Writing Award. The Tarball Chronicles was chosen as best book on the Southern environment 2012. Presented by the Southern Environmental Law Center.
University of North Carolina Wilmington CAS Faculty Research Award in 2012. Award for outstanding contributions in research over the previous eighteen months.
The Association of Literature and the Environment's Award for the Best Book of Creative Writing on the Environment for the years 2011-2012
John Burroughs Award for Best Nature Essay in 2007.
Pushcart Prize in 2006.