M.S. in Fish and Wildlife Management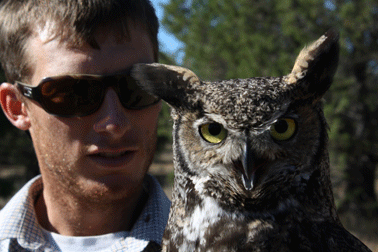 The M.S. in Fish & Wildlife Management serves the needs of students whose thesis research addresses an applied fish or wildlife management problem. It may be a terminal degree leading to professional employment as a fisheries or wildlife biologist, but may also lead to a Ph.D. in Fish & Wildlife Biology or other discipline. Coursework associated with this degree tends to emphasize applied fish and wildlife management. The M.S. in Fish & Wildlife program has been our largest degree program for many years, and currently makes up about 45% of our graduate students, with 17 degrees granted in the last four years.
The student's graduate committee will work with the student following a required oral qualifying exam during the second semester in attendance to finalize one of the following required plans of study. The committee may require additional electives for completing a master's degree in the Department of Ecology. Statistics courses may be recommended as electives.
M.S. in Fish and Wildlife Management Programs
Wildlife Interest Program
| Courses | | Credits |
| --- | --- | --- |
| BIOE 554 | Foundations of Ecology & Mgmt | 1 |
| BIOE 555 | Communication in Ecol Sciences | 1 |
| Choose two | | 6-7 |
| BIOE 515 | Landscape Ecol & Mgmt | |
| BIOE 521 | Conservation Biology | |
| WILD 501 | Appl Population Ecology | |
| WILD 504 | Wildlife-Habitat Relationship | |
| WILD 525 | Human Dimen FWL Management | |
| Electives (minimum) | | 11-12 |
| Thesis | | 10 |
Fisheries Interest Program
| Courses | | Credits |
| --- | --- | --- |
| BIOE 554 | Foundations of Ecology & Mgmt | 1 |
| BIOE 555 | Communication in Ecol Sciences | 1 |
| Choose two | | 6 |
| WILD 510 | Fisheries Science | |
| WILD 513 | Fisheries Habitat Mgmt | |
| WILD 525 | Human Dimen FWL Management | |
| Electives (minimum) | | 12 |
| Thesis | | 10 |