Montana Licensed Educators Seeking Added Endorsements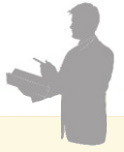 If you already have a current Class I or II Montana teaching certification/licensure and you desire to add an endorsement in another teaching content area, you have three options, depending on your situation:
Option #1
You can return to MSU and take appropriate coursework to meet Montana certification requirements.
Steps:
…contact the MSU FPL Office http://www.montana.edu/fieldplacement/ to receive guidance for an assessment process including:
…register as an MSU non-degree graduate student
...successfully meet all requirements, including demonstrating proficient content knowledge (PRAXIS, content GPA, Content Knowledge Assessment) http://www.montana.edu/fieldplacement/documents/PDFs/Montana_Assessment_for_Content_Knowledge_Verification.pdf
…receive a University Recommendation sent to Montana Office of Public Instruction (OPI) from MSU
Option #2
If you have a) three years teaching experience, b) have completed or are enrolled in six credits from the new content area, c) are employed as a Montana teacher, and d) will be teaching at least one course in the new content area, you may be eligible for a Board of Public Education Internship. This internship is granted by OPI for one year and can be offered for 2 additional years as long as you are making adequate progress towards the completion of your program http://opi.mt.gov/cert/FAQ/faq.html#endorsement
Steps:
…apply to MSU/Bozeman: http://www.montana.edu/admissions/apply.html
…register for courses from MSU or another nationally accredited university program: http://ope.ed.gov/accreditation/
…enroll in the online CEEX 280 BPE Internship course
…successfully meet all requirements in three years (including passing all course work with a "C" or better, meeting PRAXIS required score, and submitting a successful teacher work sample)
…receive a University Recommendation sent to OPI from MSU
(Option #2 is not applicable to library interns; for library internship information, contact Ann Ewbank ann.ewbank@montana.edu)
Option #3
You may apply for Class V provisional certification/licensure to add the endorsement. However, a Class V is non-renewable and can only be used one time, no exceptions. A Class V allows you to teach in the content area and gives you three years to complete the plan of study.
Steps:
…contact the MSU FPL Office http://www.montana.edu/fieldplacement/ to receive guidance for an assessment process including:
… apply to MSU/Bozeman or take courses from another nationally accredited university program: http://ope.ed.gov/accreditation/
...successfully meet all requirements within three years, including demonstrating proficient content knowledge (PRAXIS, content GPA, Content Knowledge Assessment) http://www.montana.edu/fieldplacement/documents/PDFs/Montana_Assessment_for_Content_Knowledge_Verification.pdf
…receive a University Recommendation sent to OPI from MSU