Hilleman Scholars Summer Success Academy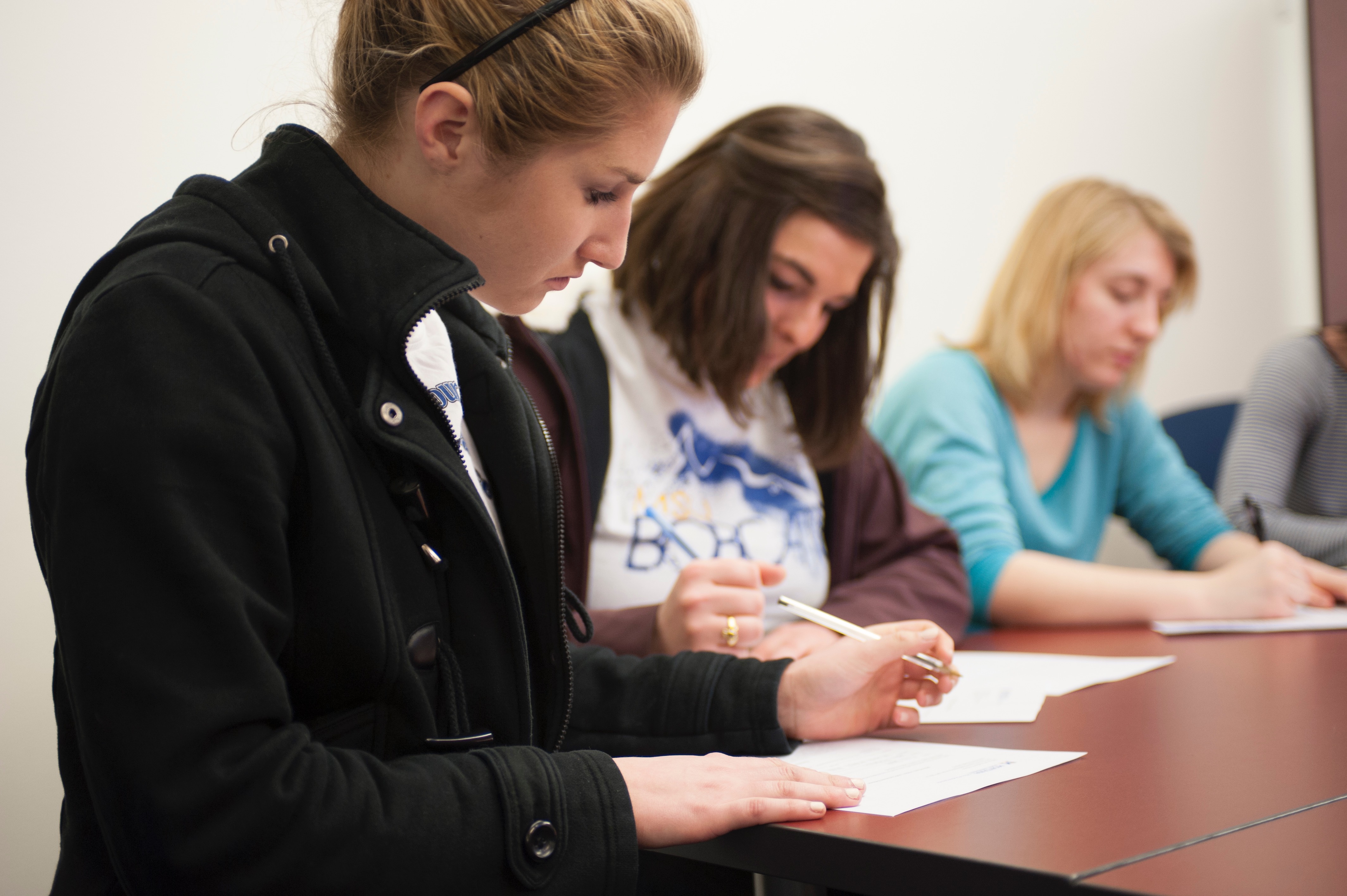 The Summer Success Academy
As part of their first-year experience, MSU Hilleman Scholars are required to attend the Summer Success Academy, an intensive month-long learning experience designed to hone student's math, writing, leadership and critical thinking skills while introducing them to college-level coursework. Scholars work with top-level faculty, mentors, and tutors to start their college experience off strong, and to integrate them into MSU's community of engaged learners. In addition to math and writing classes, Scholars also participate in daily reflections, learning strategies education, career planning, leadership development, and discussions with engaged alumni and community members.
Math Summer Academy
Some of our Hilleman Scholars come into the program with a belief that there are people who are "good" at math and "bad" at math. It is our mission to show students that this mindset only hinders their ability to improve and succeed in mathematics. In our experience, the same students who claim to be "bad" at math are also ones that say they "hate" math. We will work to help students change their narrative and get them to realize that if they work hard they will be "good" at math!
While attending the Hilleman Summer Success Academy, scholars get a head start on their college math requirements with personalized instruction. Scholars are placed into the appropriate summer math course based on multiple measures including choice of major, standardized test scores, high school GPA, and a personalized math assessment. Twelve or fewer students participate in the 3- to 4-credit classes to allow for active learning with individual attention and support. At the conclusion of the Summer Success Academy, scholars are placed into their fall math class to optimize success as they move forward with math requirements.
English Summer Academy

Learn about The Hilleman Scholars Summer Success Academy from students who have gone through it!
Arnold Smithson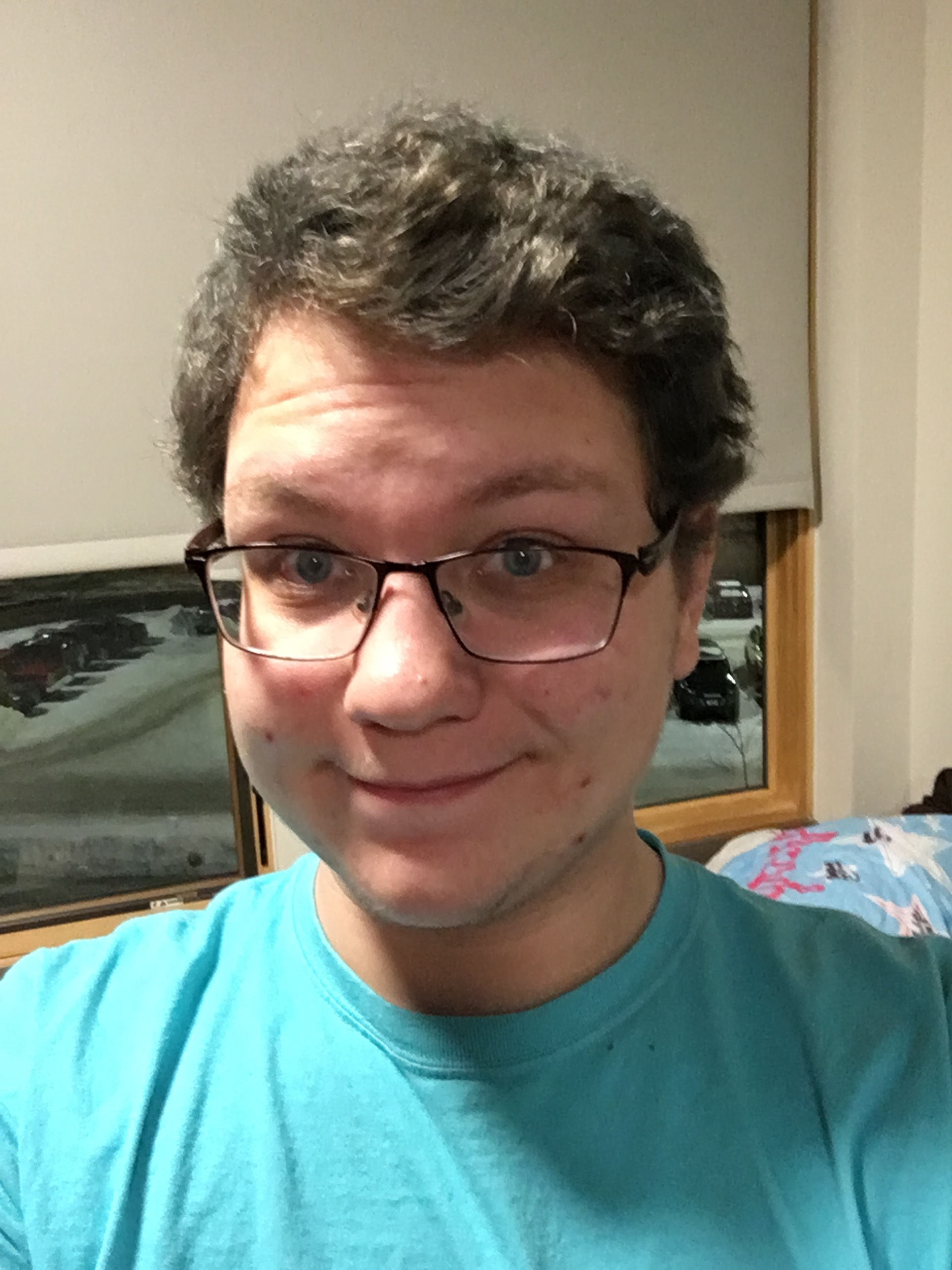 Describe a typical day at the Summer Success Academy
I would wake up and meet my mentors for breakfast and discuss that morning's news article. After, we would all go to the first class for that day. We had a few hours of free time before we attended our next class. Once classes were over, study tables and writing center appointments littered the evening. Once the day was done, everyone hung out in Hannon Hall and got closer with each other. It was really fun!
What was fun about the Summer Success Academy?
Pretty much everything. The teachers were awesome, I made a bunch of new friends I otherwise wouldn't ever have met, and I was slowly introduced to a bunch of campus aspects I probably wouldn't have known about if I just attended Orientation.
What was it like to say goodbye to your family?
They were happy to see me go! I don't mean that in a bad way by any means. They were proud that I've been doing such great things with my life and they were happy that I got a jump start on being a freshman at MSU. My mom was sad that a month with me was taken from her, but she accepted it.
Sheltah Chase

What did you like the most about the Summer Success Academy?
What I liked most about the Summer Success Academy was that the 50 of us would be able to take classes, live on campus and really get a handle on college student life a month before our fellow freshman peers. It really helped us connect with each other and already have a great support system to help us get through our college career. On the other hand, we were able to connect with one another and already have friends to be by our side all the way through our four years.
What did you like the least about the Summer Success Academy?
I don't really think there was a downside to the Summer Success Academy. You would think that having to do homework over the summer would be a downside. For me, I was actually excited to go to school and start my college career. I knew that I would be receiving so much help from this program. I knew I would have connections to people in high places thanks to the Hilleman Scholars Program.
What was fun about the Summer Success Academy?
Personally, I loved that I got to live with some of my best friends for a summer. Not friends from high school, but new friends. I loved that I got over my fear of talking and I stopped being nervous while I was in the Summer Success Academy. My friends made every day a new adventure, even though we had a pre-determined schedule. Especially on the weekends, we would always be doing something throughout the day. One day, two of my friends woke me up just to drive to Target so that they could buy scooters and have me make a video montage of them riding their scooters. Another day, we hiked Palisade Falls. As a photographer, I had so many opportunities to take photos of my new friends, which was by far my favorite thing about the summer.