Hilleman Scholars Summer Success Academy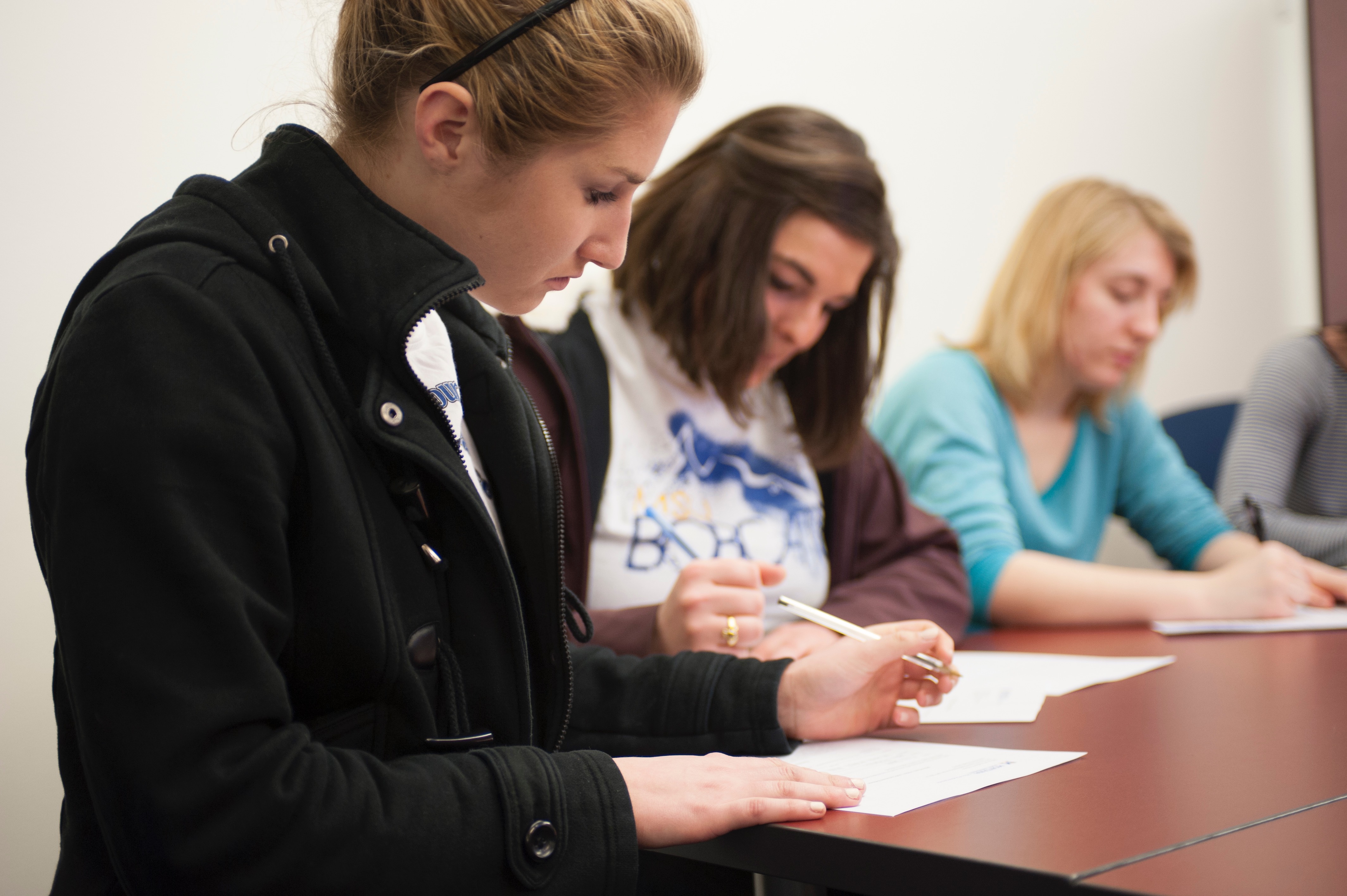 The Summer Success Academy
As part of their first-year experience, MSU Hilleman Scholars are required to attend the Summer Success Academy, an intensive month-long learning experience designed to hone student's math, writing, leadership and critical thinking skills while introducing them to college-level coursework. Scholars work with top-level faculty, mentors, and tutors to start their college experience off strong, and to integrate them into MSU's community of engaged learners. In addition to math and writing classes, Scholars also participate in daily reflections, learning strategies education, career planning, leadership development, and regular discussions with engaged alumni and community members.
Math Summer Academy
Some of our Hilleman students come in with a long-held belief that there are people who are "good" at math and "bad" at math. It is our mission to show students that this mindset only hinders their ability to improve and succeed in mathematics. In our experience, the same students who claim to be "bad" at math are also ones that say they "hate" math. We will work to help students change their narrative and get them to realize that if they work hard they will be "good" at math!
While attending the Hilleman summer academy, scholars get a head start on their college math requirements with personalized instruction. Scholars are placed into the appropriate summer academy math course based on multiple measures including choice of major, standardized test scores, high school GPA, and a personalized math assessment. The 3- to 4-credit classes are held to 15 or fewer students to allow for active learning with individual attention and support. At the conclusion of the summer academy, scholars are placed into their fall math class to optimize success as they move forward with math requirements.
English Summer Academy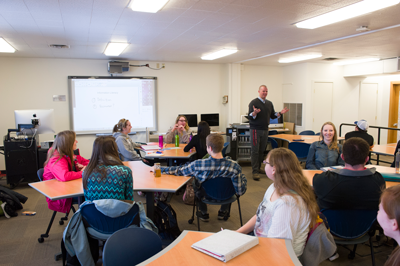 Frequently Asked Questions
When is the Summer Success Academy?
The 2017 Summer Success Academy begins on July 17.
Where do I live while attending the Summer Success Academy?
Hilleman Scholars are provided complimentary room and board through Residence Life in Hannon Hall for the 2017 session.
How much does the Summer Success Academy Cost?
The Summer Success Academy is designed to give MSU Hilleman Scholars a head start at no cost to the student. In addition, all scholars, provided engaged attendance and participation, will also be provided with a stipend while they are participating in the Academy.
Who is eligible to participate in the program?
Only MSU Hilleman Scholars accepted in 2017 may participate in the 2017 Summer Success Academy.
Who is my mentor?
Mentors are carefully selected from a previous class of MSU Hilleman Scholars and undergo thorough training to be able to provide the best support possible as you transition to college life. You will meet your mentor at the beginning of the Summer Success Academy.
I have a family vacation planned in the middle of the Summer Success Academy and will miss a week. Is that okay?
Due to the college-level nature of summer coursework, material is taught with complexity and at a rapid pace. Scholars will be required to be present and engaged for the entirety of the summer program. Further inquiries about missing part of the Summer Success Academy should be directed to Emily Mason, the MSU Hilleman Scholars Program Manager, at 406-994-7628.
For questions not listed here, please contact Emily Mason, the MSU Hilleman Scholars Program Manager, at 406-994-7628.