MSU Leadership Institute
Inspiring MSU students to become leaders who serve as catalysts for positive change
Working In Sync
Whit Mitchell, Executive Coach and Team Dynamics Specialist, will be joined by 7 distinguished members of the '86 Dartmouth Crew.
Monday, November 17th, SUB Ballrooms
7:30 p.m.
Doors open at 7:00 p.m.
Free and open to the public
Fall 2014 Events
Workshops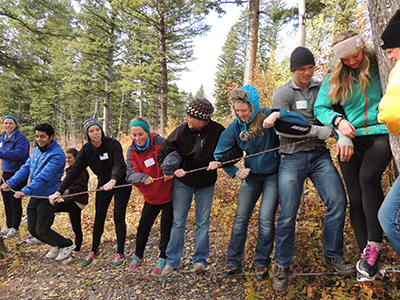 News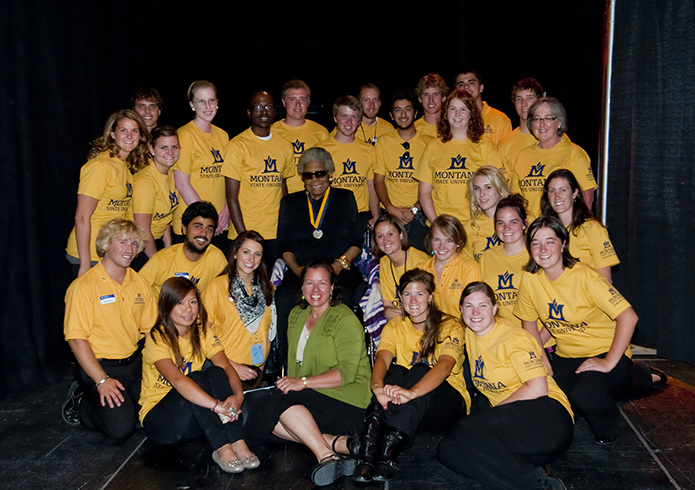 The new living, learning community option, in North Hedges next year, will encourage involvement, engagement and leadership.
More news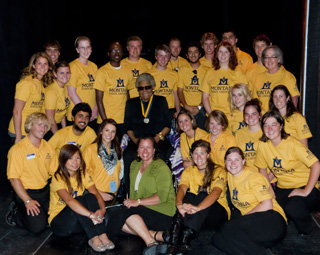 Maya Angelou with the Leadership Institute.
Founded in 1997 by the Associated Students of Montana State University to provide leadership opportunities and inspiration to students, the MSU Leadership Institute offers answers, resources, and connections for the future leaders of business, government, and education. Acting as a catalyst to the awakening of students' natural leadership skills, communication abilities, and creativity, the Institute empowers students to do more.
The Leadership Institute will lead Montana forward by generating further student involvement through increased leadership connections, trainings, film series, dynamic lunch discussions, and quality keynote speakers. Students will be constantly challenged to think deeper about their current leadership roles and their future impact. By leveraging powerful ideas into action, the Leadership Institute provides an environment for growing student leadership innovations.
To donate to the MSU Leadership Institute click on the above link to access the MSU Foundation online donation form. Be sure to use the "Other" blank when choosing the designation for your gift to indicate that you want your donation to go to the MSU Leadership Institute.