OSE Student Organization Leadership Conference - October 6, 2018
Join us for the 4th annualStudent Organization Leadership Conference hosted by the Office of Student Engagement, in partnership with the Leadership Institute. This is a one-day experience created for student leaders of Registered Student Organizations at MSU to provide student leaders, new and experienced alike, with the tools and knowledge to successfully lead their organizations and utilize the available resources provided on campus.
To register or to find more information, please visit the Office of Student Engagement webpage.
MSU Leadership Summit - October 19-20, 2018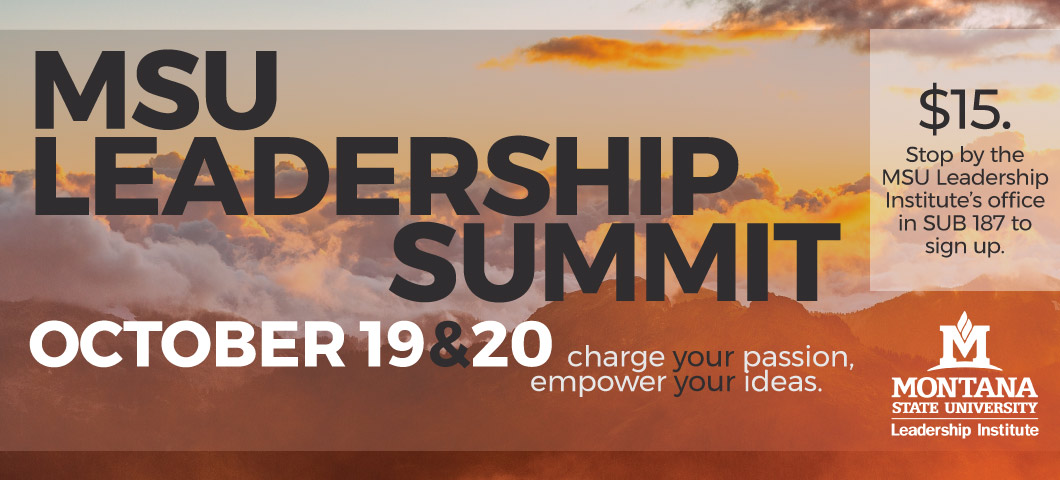 Welcome to the MSU Leadership Summit! Our goal is to empower you to make positive changes, to look at challenges with a new perspective and to come away from the weekend charged and ready to tackle what comes your way. The weekend will include challenging activities, listening to advice, and building useful skills in the process. The $15 registration fees cover three meals, lodging, transportation and materials. The weekend will also provide the opportunity to network with fellow MSU students and members of our community.
What: MSU Leadership Summit
When: Busses leave Friday, October 19th, 2018 at 5:00PM and return to MSU on Saturday, October 20th, 2018 at 4:00PM
Where: Gorgeous location 20 minutes off campus with a welcoming lodge, home cooked food, and dorm-style sleeping – Questions? Stop by our office
Who: Exclusive for MSU students – full and part time
Registration fee: $15 Scholarships available – come to our office to learn more
Secure your spot today! To regiser, stop by the MSU Leadership Institute office in SUB 187 Mon - Fri from 8:00AM – 5:00PM with your registration fee (cash or check only) and completed registration form by Thursday, October 11, 2018.
Important note: participants will need to secure a sleeping bag, warm clothing, rain gear, and outdoor shoes. More details will be sent out to registered participants the week of the MSU Leadership Summit. If this may be a barrier, please stop by SUB 187 - we will help find a solution.
Astronaut Scott Kelly to speak April 4th at MSU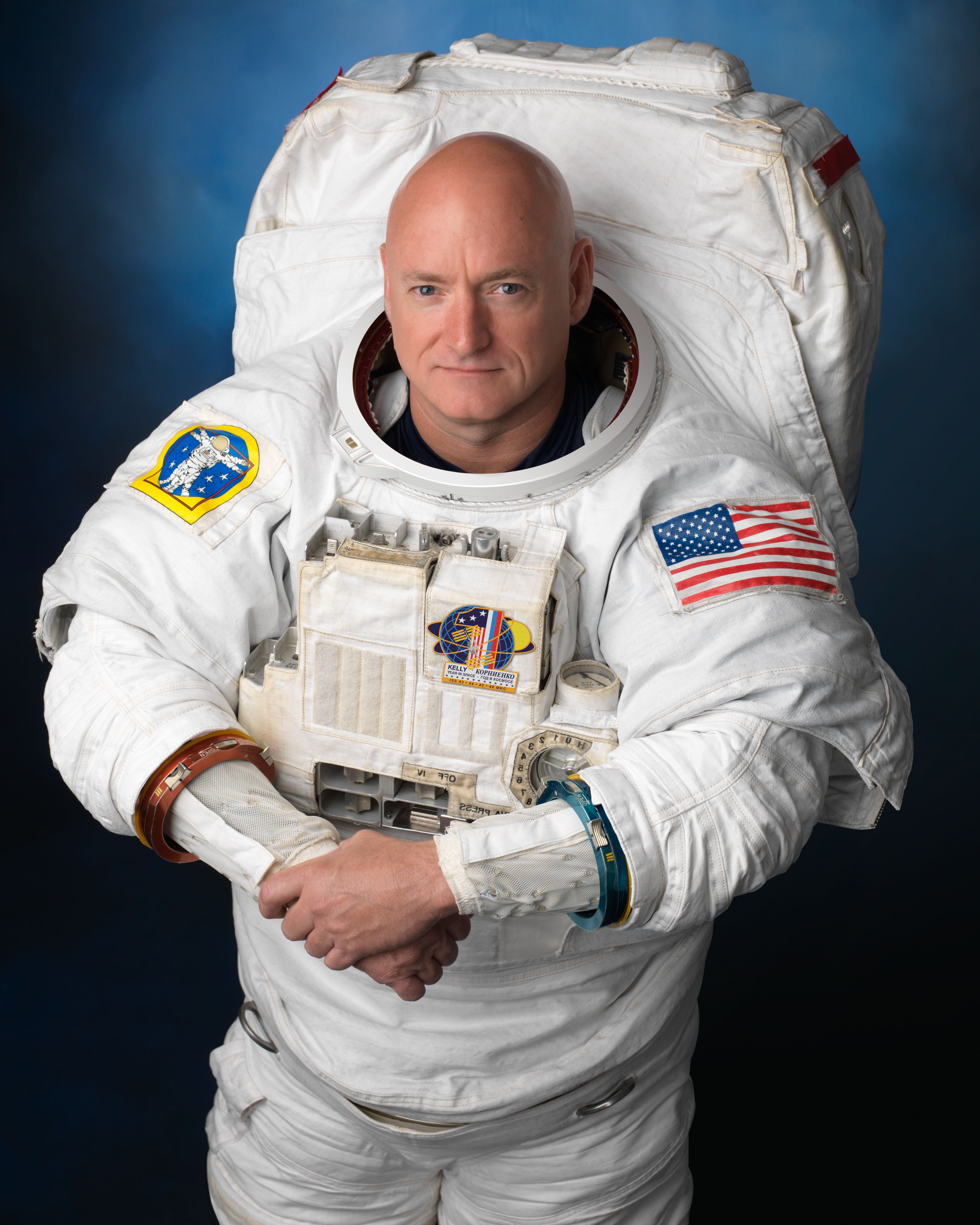 Ticketing and more information will be released in January for Capt. Scott Kelly's April 4 appearance at MSU. The U.S. astronaut who spent a year in space and the author of the book "Endurance" will discuss his space travel experiences, share lessons on leadership and tell stories of perseverance Photo by Robert Markowitz used with permission.
Capt. Scott Kelly, a history-making U.S. astronaut who spent a year in space, will speak April 4 at Montana State University.
Kelly, who is also a bestselling author, is expected to discuss his space travel experiences, share lessons on leadership, reflect on his commitment to discovery and tell stories of perseverance. Ticketing and sponsorship information will be released in January
Kelly's achievements during his two-decade career earned him the coveted position as America's first year-round astronaut. On his mission that began in March 2015 and ended in March 2016, Kelly and Russian cosmonaut Mikhail Kornienko conducted experiments, reconfigured station modules and captivated millions with live interviews and never-seen-before photos from the International Space Station.
The historic mission also included NASA's groundbreaking Twins Study, in which Kelly's identical twin brother, retired NASA astronaut Capt. Mark Kelly, served on the ground as the control in an experiment to understand how space affects the human body. Mark Kelly retired in 2016.
Kelly's New York Times bestselling memoir, "Endurance: My Year in Space and Our Journey to Mars," was published in 2017 and has been optioned as a Hollywood film by Sony Pictures. "Infinite Wonder," a book of photographs that Kelly took from space, will be published in October.