Former MSU Leadership Speakers & Programs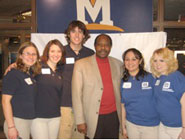 In previous semesters the MSU Leadership Institute has hosted numerous inspirational leaders including Former President of Poland and Noble Peace Prize, Laureate Lech Walesa; author Salman Rushdie; real-life hero of Hotel Rwanda, Paul Rusesabagina; Civil Rights Attorney, Morris Dees; sons of the Everest Pioneers Hillary and Norgay; Nobel Peace Prize Laureate, Iranian Shirin Ebadi; world renowned humanitarian, Dr. Jane Goodall; and former child soldier and author, Ishmael Beah.
Spring 2018
Dr. Paul Farmer
On January 31, the MSU Leadership Institute hosted global health expert Dr. Paul Farmer. As a world-renowned academic and anthropologist, Farmer's research into cultural development and medical care has contributed dramatically to understanding the intricate challenges of meeting various needs of people all over the world.
Spring 2017
Conrad Anker and Jimmy Chin: An Evening with Mountaineer Legends
On March 27, 2017 MSU students had the chance to listen to mountaineer legends Conrad Anker and Jimmy Chin. Proceeds from this event went to benefit the Khumbu Climbing Center located in Nepal.
View more information about this event here.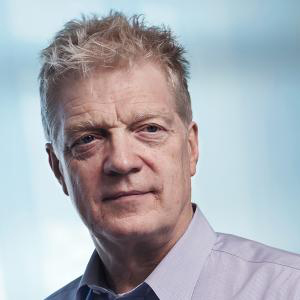 Sir Ken Robinson
Sir Ken Robinson, the British expert on creativity and innovation who is the most-watched speaker in the TED Talk video series throughout the world, spoke at Montana State University on February 8, 2017. Throughout his work, Robinson pushes people to rethink outdated assumptions about intelligence, education and creativity, and to unleash the real potential of people and organizations.
Spring 2016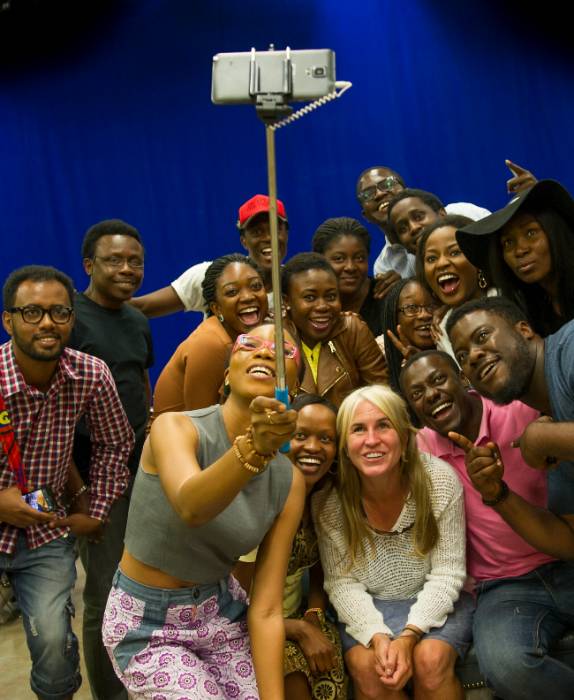 Human rights attorney and award-winning filmmaker Kelly Matheson is dedicated to exposing human rights abuses through film, across the globe. As a filmmaker, attorney, and head of the Video as Evidence program under the international organization called WITNESS, Kelly Matheson teaches activists worldwide the filmmaking skills necessary to preserve their work as admissible evidence in courts of law. An Alumni of MSU's College of Film and Photography, Matheson has taken this knowledge to work on a wide range of human rights issues ranging from Ebola prevention to climate change to the trafficking of children and war crimes.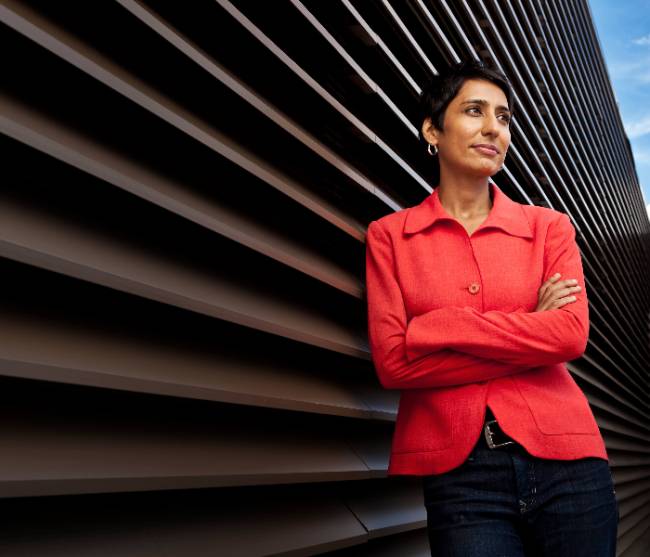 Author Irshad Manji is the Director of the Moral Courage Project, dedicated to equipping people with the ability to make decisions without compromising their integrity. Irshad Manji seeks to encourage and empower people of all faiths and backgrounds to stand up to abuse, even in the face of fear. Known for her best-selling books, including Allah, Liberty, and Love and Trouble with Islam Today, Manji's writing focuses on empowering individuals to question and make choices in the face of fear and adversity.
Fall 2015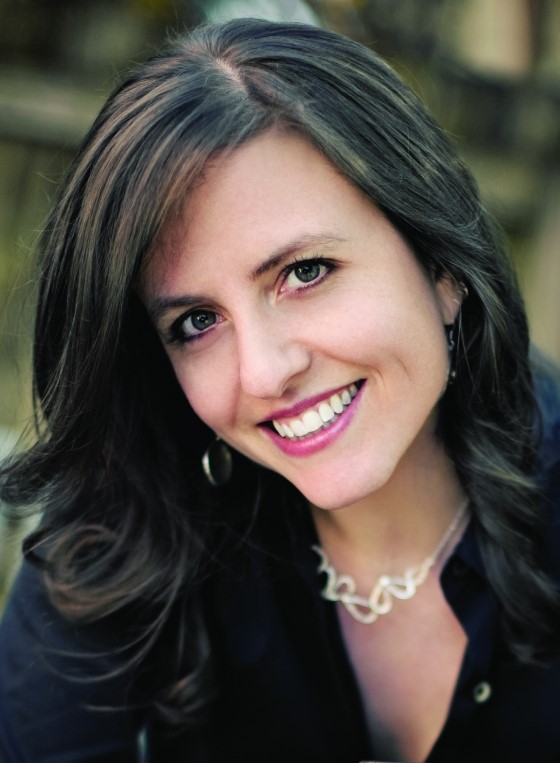 Rebecca Skloot
Rebecca Skloot is the award-winning author of The Immortal Life of Henrietta Lacks. On August 26th, Skloot spoke and engaged in an interactive panel Q&A session for Freshman Convocation.
Alex Sheen
Alex Sheen has promises to keep. In fact, since he launched
because I said I would,
an international social movement and nonprofit dedicated to the betterment of humanity through promises, he has had a part in 3.15 million promises kept in 150 countries. Sheen, a gifted speaker and a master at using social media for positive impact, spoke to a sold-out crowd in the Fall of 2015. He has appeared on CNN, ABC World News with Diane Sawyer, the TODAY Show, Good Morning America, NPR, Fox News, CBS Nightly News and many other programs. Sheen's efforts in social media were featured in BuzzFeed's "Most Important Viral Videos of 2013." His posts have made the number one spot on the front page of Reddit.com more than 10 times.
Spring 2015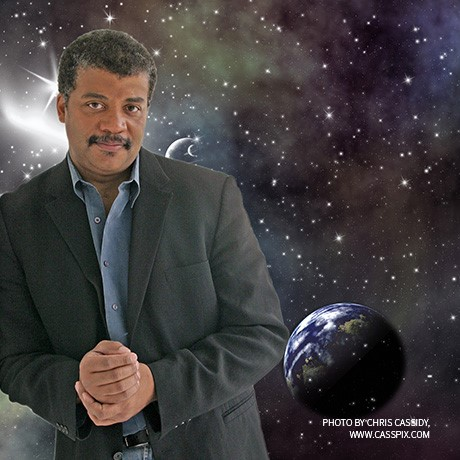 Neil deGrasse Tyson
Neil deGrasse Tyson
is an astrophysicist, cosmologist, author and one of the most recognized science communicators in America today. On March 4, on his first visit to Montana, he gave an evening lecture at Montana State University. The sold-out event — the largest audience Tyson has addressed in person — was hosted by the MSU Leadership Institute.
Fall 2014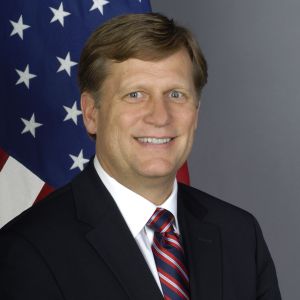 Dr. Michael McFaul
Dr. Michael McFaul served as the U.S. Ambassador to the Russian Federation until February 2014. The former ambassador shared his expertise on the Russia-Ukraine conflict in Crimea. He discussed the widespread economic and foreign policy implications of this conflict, including the the effect of sanctions, the impact of war in Syria and the Iran nuclear talks.
President of PBS: Paula Kerger
Paula Kerger is President and CEO of PBS, the nation's largest non-commercial media organization with more than 350 member stations throughout the country. Often considered one of television's most powerful women, Kerger has ushered in over 60 Emmys to the station since taking over in 2006. She visited MSU on the 18th of October and gave a rousing speech to the MSU community
Shiza Shahid
As founder/CEO of the Malala Fund, Ms. Shahid hosted a Master Class which discussed topics broached in the international best seller "I Am Malala: The Girl Who Stood Up for Education and Was Shot by the Taliban." Ms. Shahid also delivered a thought-provoking speech as the keynote speaker at Fall Convocation.
Spring 2014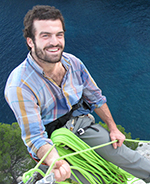 William Oppenheim
Willy Oppenheim: Philanthropist, Rhodes Scholar & Mountaineer
William Oppenheim, Founder and Director of Omprakash, spoke about his experiences as a scholar, humanitarian, and philanthropist. His lecture explores the critical perspectives on international volunteering and the complex dynamics that underlie any effort to "do good" and "help others."
Founded in 2005 by Oppenheim, Omprakash is a web-based platform that connects a diverse network of over 100 pre-screened grassroots social projects in over 40 countries with a global audience of volunteers, classrooms, and communities that can learn from and support their work. Through direct dialogue with project leaders, individuals that register in the network can find robust opportunities to volunteer, intern, or conduct research at a range of health, education, and environmental projects.
Omprakash is built on the idea that positive social change begins with human relationships. The primary goal is fundamentally educational: by forging connections within the network, Omprakash strives to "lead out" the citizens of the world towards an awareness of the human community from which they are indivisible and can enact change.
Fall 2013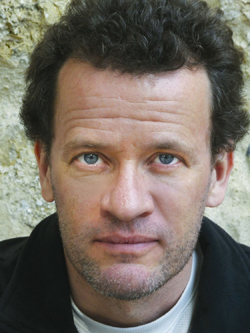 Yann Martel
2013 Freshman Convocation Featuring: Yann Martel, author of Life of Pi
Yann Martel, honored guest, and author of the award winning novel "Life of Pi", kicks off the 2013 fall semester, and MSU's "Year of Engaged Leadership" with his speech at this year's Freshman Convocation Thursday, September 5th, at 7:30 p.m. in the Brick Breeden Fieldhouse. The annual event focuses on welcoming incoming freshman to the university, and inspiring their academic pursuits and journeys towards personal growth.
Martel is the author of 6 works of fiction, and the recipient of numerous awards including the Man Booker Prize, the Asian/Pacific American Award for Literature, The MacLennan Prize for Fiction, and the Journey Prize. His most famous work, "Life of Pi", has sold over 7 million copies in 46 countries, with continued success when it was adapted to film in 2011 by director Ang Lee, garnering 11 Academy Award Nominations.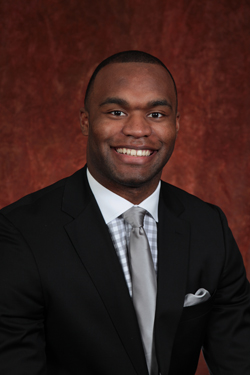 Myron Rolle
An Evening with Myron Rolle, Pro Football Player, Rhodes Scholar & Humanitarian
Former NFL player and lauded Rhodes Scholar Myron Rolle will speak about his experiences as a student, philanthropist, humanitarian, and athlete.
His accolades for athletics include all-ACC honors and ACC Defensive Rookie of the Year in 2006, on top of 3rd team All-American honors in 2008, the same year as he was named 2nd team All-ACC by the Football Writers Association of America. Following the 2008 regular season, the FSU coaching staff presented Rolle with the Bill McGrotha/Spirit Humanitarian Award. He also won The Touchdown Club of Columbus Male Athlete of the Year and was a finalist for the Lott trophy, awarded to the Top Defensive Player in the Country. One of his greatest athletic accomplishments came when the Tennessee Titans selected him during the 2010 NFL Draft.
Spring 2013
Charles Best
Education, Philanthropy, and Civic Engagement with Charles Best
Charles Best was an elementary educator who, after teaching in the inner city Bronx for five years, decided that current models of philanthropy in education were simply not getting the job done. His passion to decrease national disparity in classroom tools and funding led him to create his own grassroots company, DonorsChoose, which has since become one of Fast Company's 50 Most Innovative New Companies.
Best started DonorsChoose from his classroom in 2000, marketing his charity through hand-written letters before he could afford to hire a web designer. DonorsChoose asks teachers to list specific needs within their classrooms for which they are unable to gain funding and then posts these needs to its website. Potential donors can go on DonorsChoose.org and choose which classroom projects they would like to support financially. When the quota for a specific project posting is met, the children involved send letters or pictures of thanks to the donors who raised the funds to make it happen.
DonorsChoose offers philanthropists the rare opportunity to really see where their contributions have gone, while offering students something of equal importance and magnitude: the chance to see where their funding has come from. DonorsChoose has connected over a million people with their communities in an important and inspiring way.
Fall 2012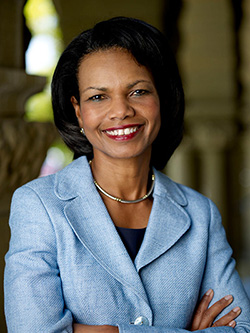 Dr. Condoleezza Rice
2012 Freshman Convocation
On September 5, former US Secretary of State, Dr. Condoleezza Rice addressed an audience of 8000 students, faculty, and community members at Freshman Convocation. Dr. Rice's memoir, "Extraordinary, ordinary People," was selected as MSU's freshman summer reading books. A master's class took place prior to Dr. Rice's speech allowing 200 MSU students to participate in an open dialogue.
Rice served as the 66th U.S. Secretary of State from 2005 to 2009. She is currently a professor of political economy in the Stanford University Graduate School of Business. She is also the Thomas and Barbara Stephenson Senior Fellow on Public Policy at the Hoover Institution, based at Stanford and a professor of political science. She recently published a second memoir, "No Higher Honor: A Memoir of My Years in Washington," about her years as Secretary of State. An expert on Russia and the former Soviet Union, Rice has written four other books about diplomacy.
"I feel so privileged to have had the opportunity to meet Dr. Rice and listen to her advice on education, politics and life. She was so down to earth, and it was clear that she is an educator at heart. It really is incredible to be a part of events of that caliber at MSU; it's a testament to what excellent students and dedicated faculty we have at this institution."
- Lindsay Murdock, junior in Sociology
Spring 2012
General Wesley K. Clark
An Evening with General Wesley K. Clark Former NATO Supreme Allied Commander & Presidential Candidate
On March 5th, retired general Wesley K. Clark gave an inspirational speech to a packed audience. He spoke at length on economics and foreign policy that will have adverse affects on our Nation. Clark also shared with MSU his vision for the future of America and what he believes we must do to maintain a strategic position on the world stage well into the 21st century.

In 38 years of service in the United States Army, Wesley K. Clark rose to the rank of four-star general as NATO's Supreme Allied Commander in Europe. Clark, who retired as one of the nation's most highly decorated military officers, has taken on the roles of investment banker, alternative energy leader, author, cable network television military analyst, businessman and presidential candidate. After retiring from the U.S. military, Clark turned his attention to national policy, and he was among the front-runners as a Democratic candidate for president in 2004 before leaving the race that February.

Clark graduated from the U.S. Military Academy at West Point first in his class in 1966 and was awarded a Rhodes Scholarship for his academic achievement. He holds a master's degree in philosophy, politics and economics from the University of Oxford. Clark has chaired several public and private companies, and is a progressive leader in pursuing energy solutions, and also serves in a number of leadership roles of non-profit public service organizations.

While serving in Vietnam, he commanded an infantry company in combat, where he was severely wounded. He commanded at the battalion, brigade and division level, and served in a number of significant staff positions, including service as the Director Strategic Plans and Policy (J-5). Clark finished his career as NATO commander and Supreme Allied Commander Europe where he led NATO forces to victory in Operation Allied Force, saving 1.5 million Albanians from ethnic cleansing.

His awards include the Presidential Medal of Freedom, Defense Distinguished Service Medal, silver star, bronze star, purple heart, honorary knighthoods from the British and Dutch governments, and numerous other awards from foreign governments, including award of Commander of the Legion of Honor (France).

The author of three books, Waging Modern War: Bosnia, Kosovo and the Future of Combat, Winning Modern War: Iraq, Terrorism and the American Empire and A Time to Lead: For Duty, Honor, Country, Clark also serves as Chairman and CEO of Wesley K. Clark & Associates, a strategic consulting firm.

MSU Sponsors: Office of the President, ASMSU, MSU Leadership Institute, Montana Humanities Institute, Division of Student Success, Veterans Services, MSU Parent Family Association and Phi Kappa Phi


Edward Girardet
Edward Girardet - International Journalist, Writer, Producer
On April 17th journalist, writer and producer Edward Girardet gave a multimedia presentation and lecture on conflict zones in the Middle East and why they are so often misunderstood.

Girardet has reported from numerous humanitarian and conflict zones in Africa, Asia and elsewhere since the late 1970s. As a foreign correspondent for The Christian Science Monitor, US News and World Report, and The MacNeil/Lehrer NewsHour based in Paris, he first began covering Afghanistan several months prior to the Soviet invasion in 1979.

Girardet has worked on a number of television current affairs and documentary segments for major European and North American broadcasters including the war in Angola, the lost tribes in Western New Guinea, and environmental issues in Africa. He is a founding director of the Institute for Media and Global Governance in Geneva, Switzerland. He is also editor of Crosslines Essential Media Ltd (UK).

Girardet has written widely for major publications such as National Geographic Magazine, The Christian Science Monitor, International Herald Tribune, Financial Times and other works on humanitarian, media and conflict issues. He has also written and edited several books, notably Afghanistan - The Soviet War (1985), Somalia, Rwanda and Beyond (1996), Populations in Danger (1996), and The CROSSLINES Essential Field Guide to Afghanistan (1998, 2004 and 2006).

Girardet's MSU appearance was sponsored by ASMSU, MSU Leadership Institute and the Department of Political Science.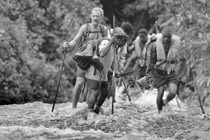 Photo by Michael Nichols - National Geographic
National Geographic – Young Explorers Grant Writing Workshop and Presentation
On February 11th, MSU played host to a free public presentation on field research and exploration featuring National Geographic Society Vice President of Research, Conservation and Exploration John Francis; Wildlife Conservation Society conservationist and National Geographic Explorer-in-Residence Mike Fay; and renowned alpinist and The North Face athlete Conrad Anker. Francis discussed his role at National Geographic and the organization's support of exploration around the globe. Fay discussed highlights from his 1,800-mile trek through the entire redwoods range and his current work on resource use and ecosystem balance in Alaska and British Columbia. Anker recounted his 275-mile journey on foot through the remote Chang Tang to witness births of the elusive Tibetan antelope at their high-altitude calving grounds.

This event was part of a stop of on National Geographic's Young Explorer Grant Writing Workshop tour. On the Saturday before this event, the Grant Writing Workshop drew record attendance from an enthusiastic crowd of MSU students.
Fall 2011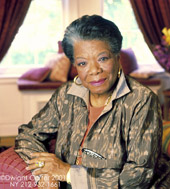 Dr. Maya Angelou
Maya Angelou
: Dr. Maya Angelou gave an inspirational lecture to a packed audience in the MSU Fieldhouse. President Waded Cruzado awarded Dr. Angelou with the Presidential Medal for Freedom. Her speech revolved around issues of human rights, poetry, the power of believing in one's self, and the ability all of us have to affect positive social change.
Dr. Angelou is a Renaissance woman who is hailed as one of the great voices of contemporary literature. As a poet, educator, historian, best-selling author, actress, playwright, civil-rights activist, producer and director, she continues to travel the world, spreading her legendary wisdom. Within the rhythm of her poetry and elegance of her prose lies Angelou's unique power to help readers of every orientation span the lines of race and Angelou captivates audiences through the vigor and sheer beauty of her words and lyrics. Angelou spent the early years of her life between Stamps, Arkansas and St. Louis, Missouri while being shuffled amid her parent's tragic marriage during which she experienced the brutality of racial discrimination and sexual abuse. Yet, it is Angelou's roots that allow her to embrace an unshakeable faith and pride in her own values, traditions, and culture. A passion for music, dance, and performing led her to travel Europe where she mastered Arabic, French, Italian, Spanish, and the West African language-Fanti. After assisting Malcolm X in the development of the Organization of African American Unity, Angelou was asked by Dr. Martin Luther King Jr. to serve as the Northern Coordinator for the Southern Christian Leadership Conference. Dr. King's assassination fell on her birthday and left her devastated. Angelou dealt with the grief of King's assassination in 1968 by writing her first autobiography, I Know Why the Caged Bird Sings, which brought her international acclaim and recognition. Angelou now has more than 30 bestselling titles.
Universities, literary organizations, government agencies and special interest groups have celebrated Dr. Angelou, making her one of the most honored writers of her generation. Angelou's honors include a National Book Award nomination for I Know Why the Caged Bird Sings, Pulitzer Prize nomination for Just Give Me A Cool Drink of Water 'Fore I Diiie, the National Women's Hall of Fame, the Lincoln Medal in 2008, and has also served on two presidential committees. In February, Dr. Angelou was one of fifteen civilians to receive the United States Presidential Medal of Freedom from President Barack Obama.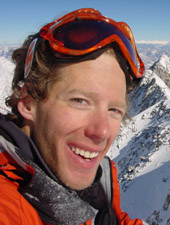 Aron Ralston
Aron Ralston
: Aron Ralston's chilling tale of survival in the face of seemingly insurmountable odds captivated students and community members alike at the 2010 Freshman convocation.
Ralston graduated as Carnegie Mellon University's top student in mechanical engineering in 1997, with Phi Beta Kappa honors for a second degree in French. He left his job as a mechanical engineer with Intel in 2002 to follow his passion for outdoor adventures in Colorado. In 2003, Ralston was descending a remote Utah canyon alone when a half-ton boulder broke loose, crushing his right hand and pinning him against the canyon wall. Ralston barely escaped by severing his arm below the elbow, rappelling a 65-foot cliff out of the canyon, and trekking seven miles to find his would-be rescuers. Ralston documented the life-altering experience and his remarkable will to survive in his New York Times best-selling book, Between a Rock and a Hard Place. His story has been adapted into the film 127 Hours by Oscar-winning director Danny Boyle. Aided by radical prosthetic devices that he helped design, Ralston has expanded his adventures to the world's great peaks, deserts and rivers. He is the only person to have solo climbed all 59 of Colorado's 14,000-foot-high mountains in winter and the only person with a disability to have skied from the summit of Denali, North America's tallest mountain.
Spring 2011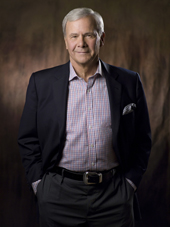 Tom Brokaw
Author and journalist, Tom Brokaw has been the face of national and international news for the past 20 years. Anchor of NBC Nightly News from 1982 to 2004, Brokaw interviewed everyone from the Dalai Lama to Mikhail Gorbachev, including every U.S. president since Lyndon Johnson. In addition, Brokaw was NBC's White House correspondent during the Watergate scandal, reported from the Berlin Wall during its fall, reported first hand from Tiananmen Square, and currently serves as a special correspondent to NBC providing expertise during election coverage. Brokaw has also published 5 books and contributes to the New York Times, the Washington Post, and National Geographic, among other print media.
Brokaw has won numerous awards, including 12 Emmy Awards, the Edward R. Murrow Lifetime Achievement Award, two Peabody Awards, and the Congressional Medal of Honor Society's Excellence in Journalism Award. Brokaw is a native of South Dakota and frequents Livingston, Montana.
Fall 2010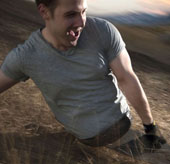 Kevin Michael Connolly
As the keynote speaker for this year's Freshman Convocation, Kevin Michael Connolly has seen the world in a way most of us never will. He has been an object of curiosity since the day he was born without legs. He was a 2008 MSU Media and Theatre Arts graduate and in an attempt to capture the stares of others, Connolly traveled to 17 countries on his skateboard and took over 30,000 photographs of people gaping at him. Connolly gave an inspirational and humorous welcome to MSU freshman about his strikingly candid memoir, Double Take.
In conjunction with convocation, ASMSU Arts and Exhibits, the Leadership Institute, and Office of International Programs proudly hosted "Latitude Longitude," a juried exhibition featuring photography by MSU students from around the world.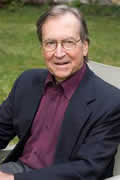 Geoff Bellman
Geoff Bellman worked inside major corporations for 14 years before starting his own consulting firm in 1977. His external consulting has focused on renewing large, mature corporations such as Boeing, Booz Allen & Hamilton, U.S. Bancorp, and Verizon. Bellman has written six books including Extraordinary Groups: How Ordinary Teams Achieve Amazing Results and The Beauty of The Beast: Breathing New Life into Organizations. This co-sponsored event with Hopa Mountain highlighted the importance of extraordinary teams within any business environment. Guests of the lecture explored their own group experiences to identify personal needs and passions and, in turn, transform an ordinary team into an extraordinary group."
Spring 2010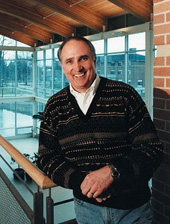 David Orr
The Leadership Institute sponsored event guest lecturer, David Orr in an event hosted by the ASMSU Sustainably Center and focused on environmental politics and climate change. Orr is the "Paul Sears Distinguished Professor of Environmental Studies and Politics" at Oberlin College and "James Marsh Professor at Large" for the University of Vermont. He is best known for his pioneering campaign to promote environmental literacy in higher education and his recent work in ecological design. On his home campus at Oberlin College, Professor Orr led the effort to design and build the first substantially green college building in the United States. The "Adam Joseph Lewis Center for Environmental Studies" purifies its own wastewater and is powered entirely by sunlight- more significantly; it is a laboratory of sustainability that trains students for careers in solving environmental problems.

Tobacco Free – What is Best for Montana State University?
"Tobacco Free – What is Best for Montana State University?" answered timely questions such as: Will a tobacco ban hurt MSU's enrollment? Doesn't a tobacco ban restrict my rights? MSU currently has a smoking policy, why institute an additional policy? The discussion explored both sides of this important issue at Montana State University, which could potentially affect students, staff, faculty, and even community members. Also investigated throughout the discussion were issues surrounding the purpose of a tobacco-free policy, enforcement of the policy, financial impacts, health benefits, and the current policy in place at Montana State University.

Fall 2009

Steve Lopez
Steve Lopez, award-winning Los Angeles Times columnist and author of "The Soloist: A Lost Dream, An Unlikely Friendship, and The Redemptive Power of Music," welcomed back students at the start of the fall semester, with Freshman Convocation. Lopez discussed the topic of his book; Nathaniel Ayers, a talented violinist and homeless man who suffers from schizophrenia. Lopez spoke of the friendship that developed between him and Mr. Ayers and encouraged the incoming freshman class to be grateful for, and take advantage of, their college opportunities.
Sharon Parks
Dr. Sharon Daloz Parks greeted an audience with a large representation of MSU student groups during her talk "Calling Forth a New Kind of Leadership". Parks challenged the traditional thought that leadership skills are an innate gift, with which only some individuals are blessed. She presented a new view of leadership in which each of us are nodes in a net, and from each node hangs a jewel. Leaders standing among, supporting and supported by all other nodes in the net act and cause the entire net to shimmer.
Nicholas Kristof
Our speakers this semester did not merely inspire, but challenged each of us to lead in our own right. More than just a two time Pulitzer Prize-winning columnist, and author of the recently published book, "Half the Sky: Turning Oppression into Opportunity for Women World Wide", humanitarian Nicholas Kristof presented a moving presentation about the treatment of women in developing countries. Although some of the situations Kristof described were atrocious, each anecdote about a woman he had met suggested opportunity and inspired hope.
Spring 2009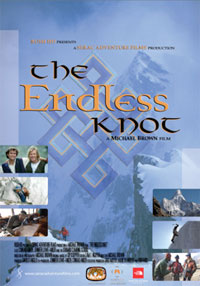 The Endless Knot
The MSU Leadership Institute held the Bozeman premier of the documentary "The Endless Knot". This lecture was a benefit for the "Alex Lowe Charitable Foundation". World renowned alpinist Conrad Anker and author Jennifer Lowe-Anker discussed their life story, as well as introduced adventure filmmaker Michael Brown at the Bozeman premier of his award-winning documentary, "The Endless Knot".
Brown's 57-minute film "The Endless Knot" chronicles the friendship of two men, the love of family, overcoming survivor's guilt and helping others to avoid a similar fate.
Alex Lowe's death was one of many sad stories that unfold when families lose loved ones in the mountains. The celebrated high altitude Sherpas of the Himalayas suffer more loss of life than any other group as they work at extreme altitude for Western expeditions. Brown's film follows Conrad and Jennifer as they seek meaning beyond the tragedy by the creation of the "Khumbu Climbing School" for Sherpas and high altitude Nepali workers. Under the direction of the "Alex Lowe Charitable Foundation", the "Khumbu Climbing School" was launched in 2002.
Spring 2008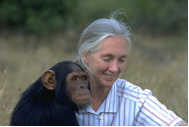 Dr. Jane Goodall
In Spring 2008, Dr. Jane Goodall, world-renowned primatologist, environmentalist and humanitarian, addressed current work at the Gombe Stream Research Center in Tanzania, where research into our closest relative-the chimpanzee-has been ongoing since 1960. Dr. Goodall also spoke to the exciting work of her global youth program Roots & Shoots, which is active in more than 100 countries worldwide. Through this powerful and innovative program, youth of all ages, preschool through college, improve their communities through service learning projects that promote care and concern for people, animals, and the environment. As a United Nations Messenger of Peace, Dr. Goodall addressed her reasons for hope in these complex times and ways in which every individual can make a difference every day.
Dr. Jane Goodall with an orphan Chimpanzee at the Tchimpounga Sanctuary in the Republic of Congo
©Michael Neugebauer

Shirin Ebadi
An Iranian lawyer and human rights activist, Shirin Ebadi was awarded the Nobel Peace Prize in 2003 for her significant and pioneering efforts in democracy and human rights, especially for the rights of women and children. She is the first Iranian and the first Muslim woman to receive the prize.
In her research, and as an activist, she is known for promoting peaceful, democratic solutions to serious problems in society. She takes an active part in the public debate and is well-known and admired by the general public in her country for the legal defense of victims of the conservative faction's attack on freedom of speech and political freedom.
Spring 2007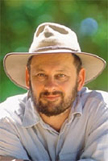 Tim Flannery
The MSU Leadership Institute hosted internationally acclaimed scientist, explorer and conservationist Tim Flannery. Flannery spoke to an audience of over 900 students and community members. He presented a straightforward and powerful explanation of the connection between climate change and human activity. He spoke to his listeners, both personally and politically, about the recognition that we are all "weather makers" and that the only logical and ethical choice is to begin to address the problem before it's too late.
Spring 2006
Paul Rusesabagina
The MSU Leadership Institute hosted Paul Rusesabagina, real life hero of the film Hotel Rwanda. Ten years ago, as the country of Rwanda descended into madness, this one man made a promise to protect the family he loved -and ended up saving over 1200 people as a hotel manager in Rwanda. Over the course of 100 days, nearly one million people were killed in Rwanda. Rusesabagina spoke about his personal experience, his ongoing support of Rwanda, the genocide in Darfur and current issues in international humanitarian aid.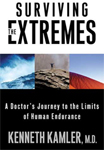 Dr. Ken Kamler
Mountain climber, Dr. Ken Kamler, lectured to almost 1300 attendees on his book, "Surviving the Extremes." As vice president of the legendary "Explorers Club", veteran of Mount Everest (he was the attending physician described in the book "Into Thin Air" by Jon Krakauer), NASA consultant, surgeon and storyteller, Kamler has climbed, dived and trekked through some of the most treacherous and remote regions of the world.
In his multimedia presentation, Kamler discussed what happens when human bodies are pushed to their limits. By exploring the human body's reactions to heat, cold, pressure, starvation, exhaustion and exposure, he revealed the body's miraculous survival strategies. His lecture took the audience on a scientific nail-biter that goes beyond "reality" TV and proves what survival really entails.
Spring 2005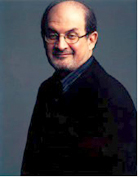 Salman Rushdie
Salman Rushdie spoke to almost 1500 attendees in the Strand Union Ballrooms at MSU. Considered one of the most prominent novelists of the late 20th century, Rushdie is known both for his literary achievements and the controversy that surrounds them. In his lecture, Rushdie drew upon his personal history and commented on modern life and the violence and terror in daily headlines.