Student Staff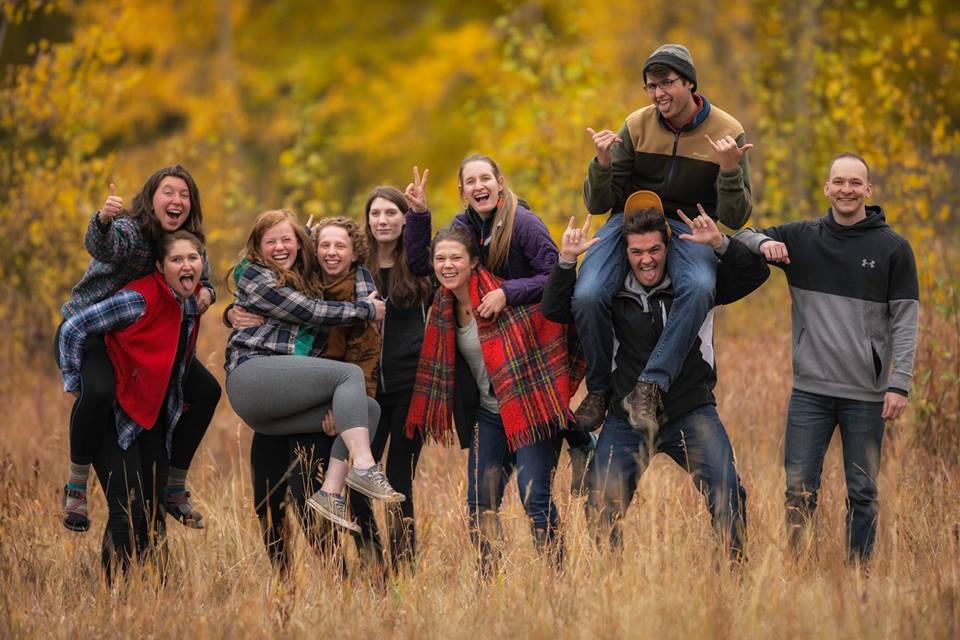 The MSU Leadership Institute offers both work-study and internship employment positions to students who would like to promote leadership across Montana State University and the state of Montana. Join us if you crave the opportunity to be part of a dynamic environment that offers opportunities to build confidence with your work skills. Duties include: public relations and community outreach, presenting leadership seminars, hosting guest speakers, facilitating the Leadership Film Series, maintaining the website, and more!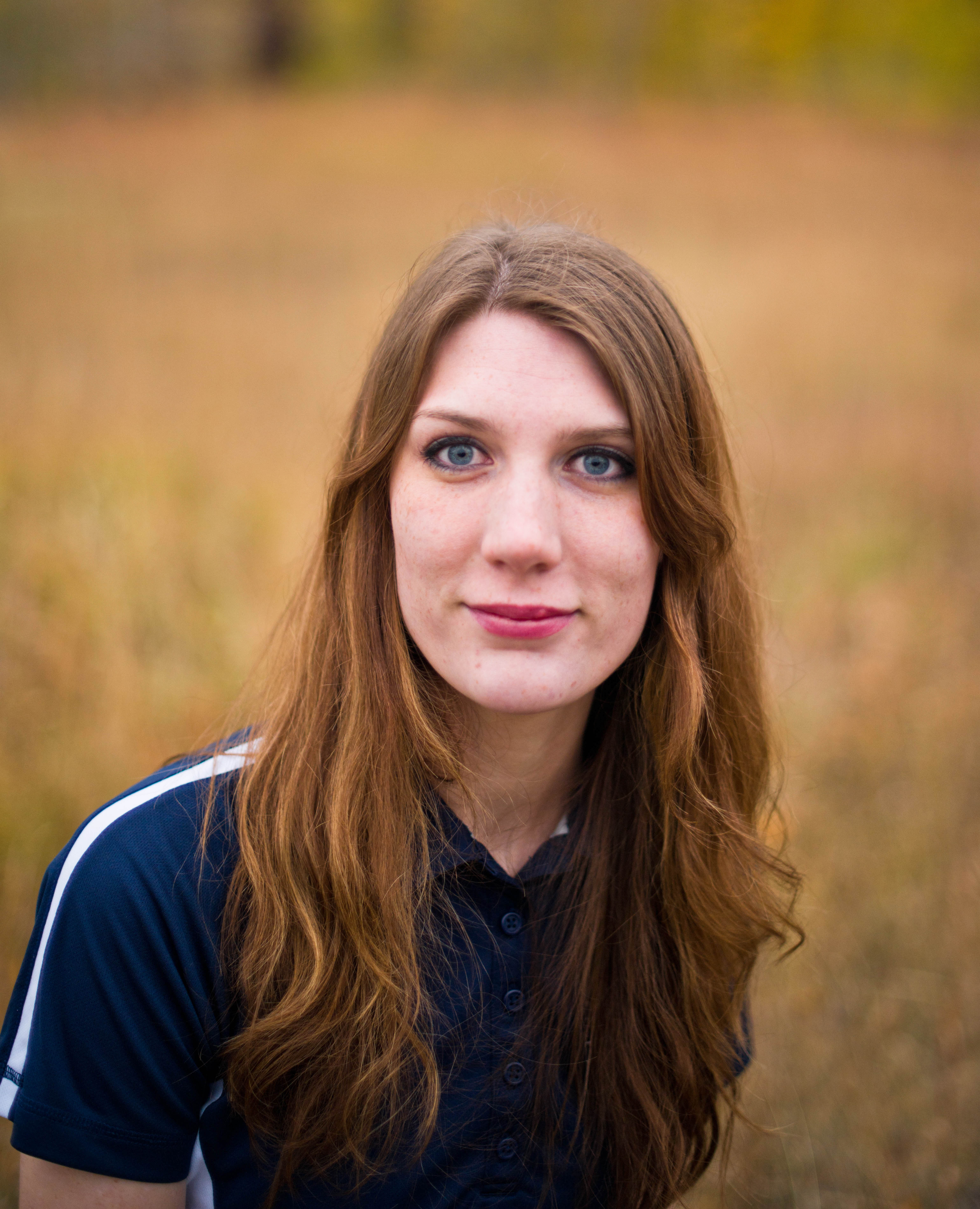 Liz Vinson
Student Associate
Liz Vinson grew up in Libby, Montana where she developed a passion for the outdoors and spent countless summer weekends hiking through the Cabinet Mountains and Glacier National Park. In 2015, she graduated Flathead Valley Community College with a combined Associate's of Art and Science degree. During her time at FVCC, Liz served as President of our chapter of Phi Theta Kappa International Honors Society as well as a regional officer in the capacity of Vice President of District V (heading up Montana and Alberta). Liz is now a senior in Physics, the interdisciplinary option, so that she could fit in neuroscience courses as she finds the overlap with physics fascinating. Active inclusion is a very personal thing for Liz as she is a nontraditional student. Liz is passionate about making a seat for everybody at the table. Liz loves working as a Student Associate at the MSU Leadership Institute because they value empowerment and working as servant leaders. Liz is also a research assistant in the Imaging and Chemical Analysis Lab where she explores biocorrosion, as well as a consultant for Mary Kay cosmetics where Liz strives to help women see themselves as the amazing, capable people they are.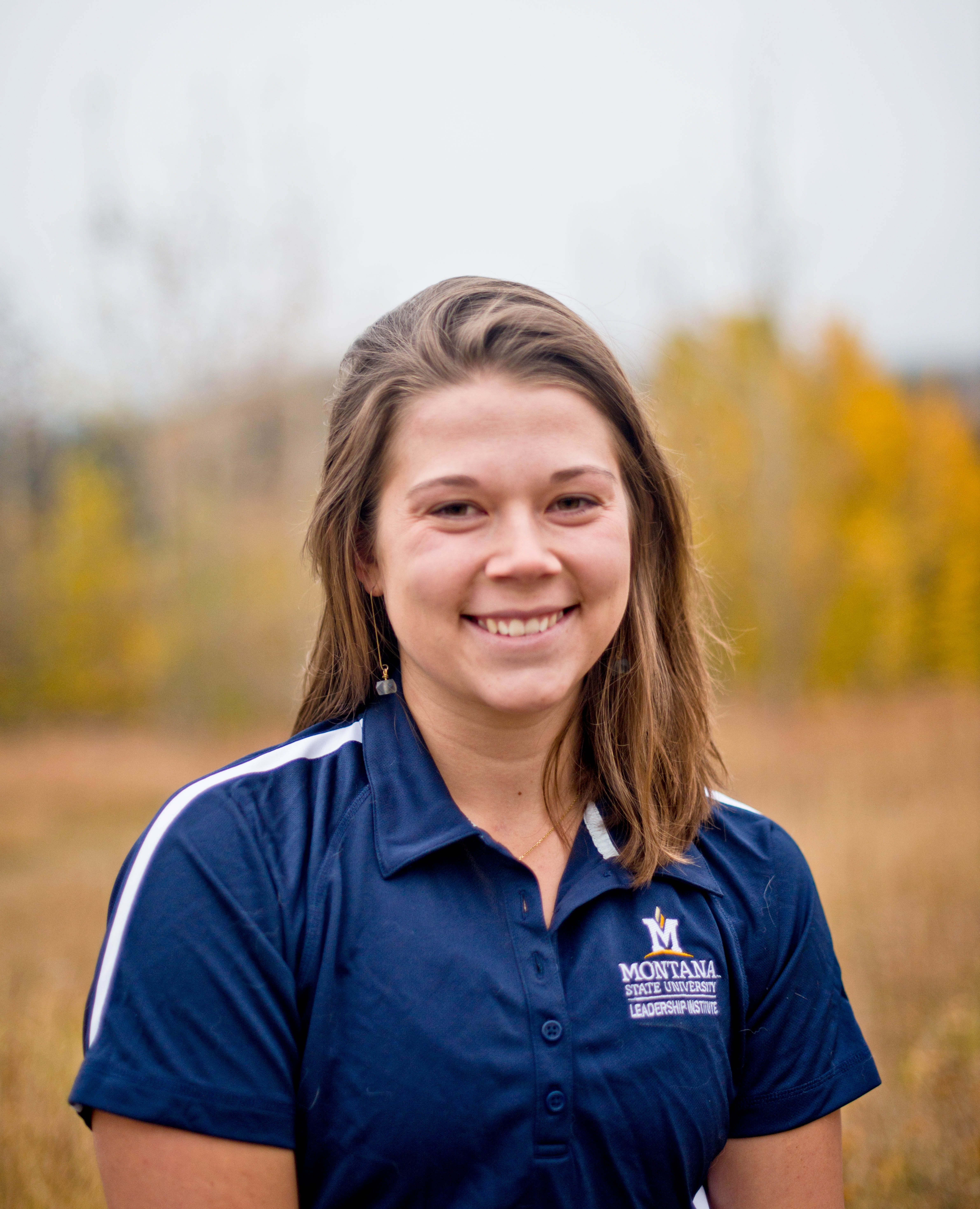 Dani Daley
Senior Associate
Dani Daley has the honor of serving as the Senior Associate of this fabulous Leadership Institute team. She is a Senior studying Political Science and Economics (destined to be a super Senior) and she also works as an Intern with a local company, MyVillage. She likes to keep her mind busy, and you can find her making jewelry or working as a semi-professional photographer (who dreams of being Jimmy Chin). Mountain biking, sleeping outside in the back of her partner's truck, and buying expensive toys for her dog are her hobbies when she's not chasing the squad at the LI.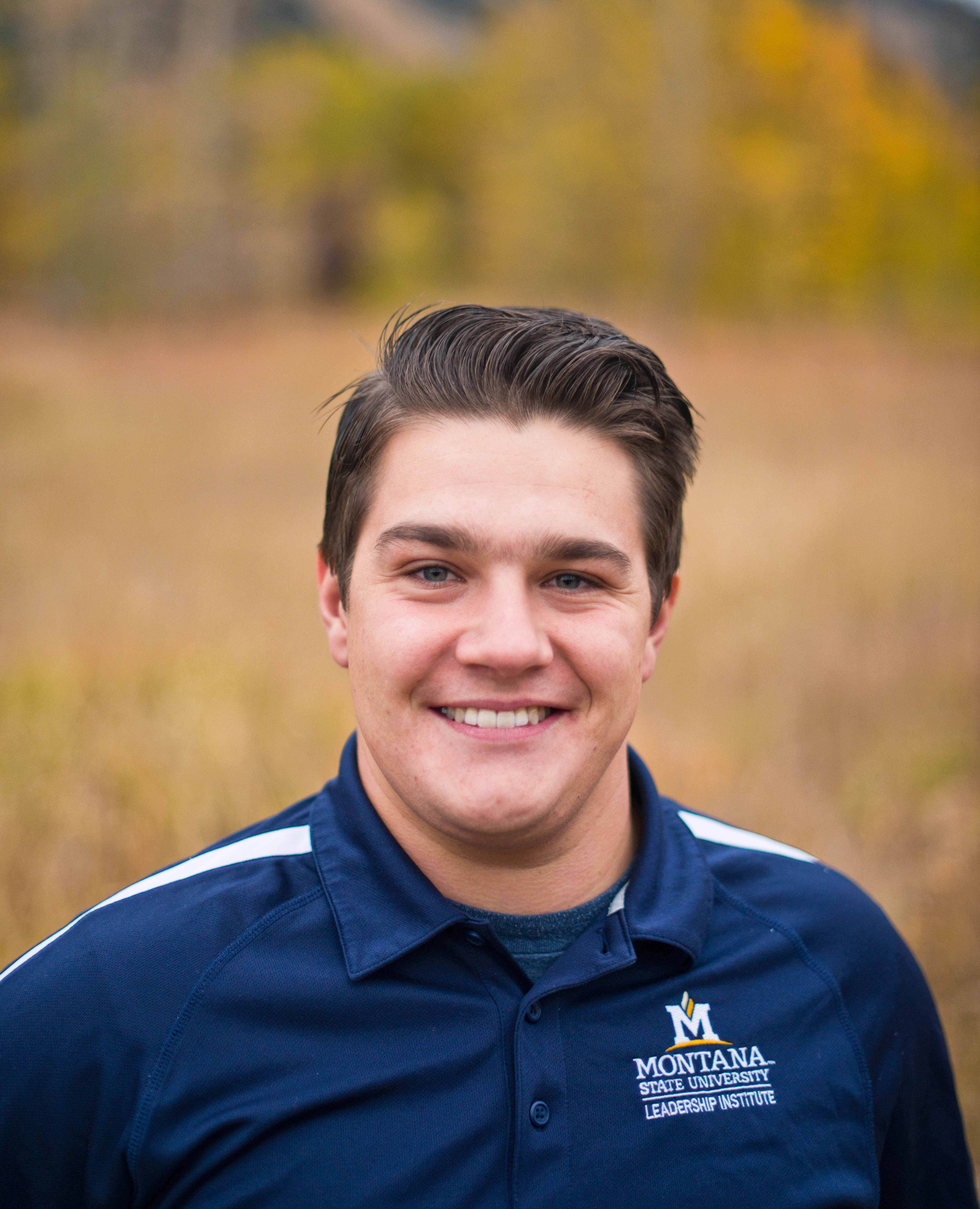 Ben Manion
Student Associate
Ben Manion is a third-year Student Associate of the MSU Leadership Institute. The Leadership Institute greatly influenced his initial arrival to MSU through a one-credit class called Leadership Explorations. Ever since then, Ben has been exploring leadership and applying what he learns to both his life and work. Currently pursuing a leadership certificate along with bachelor's degrees in both film and finance, Ben is 22 years old and has spent his entire life living in Bozeman. When Ben is not hard at work studying, he spends his time playing piano, lifting at the gym, reading books, and hanging out with friends. Ben also loves to serve the community on the weekends! A quote that sticks with Ben is from one of his favorite people: "Life is what happens when you're busy making other plans." - John Lennon. It reminds Ben of what's truly important in life: Not necessarily the top of the mountain, but the trail that leads you there, where the memories are made.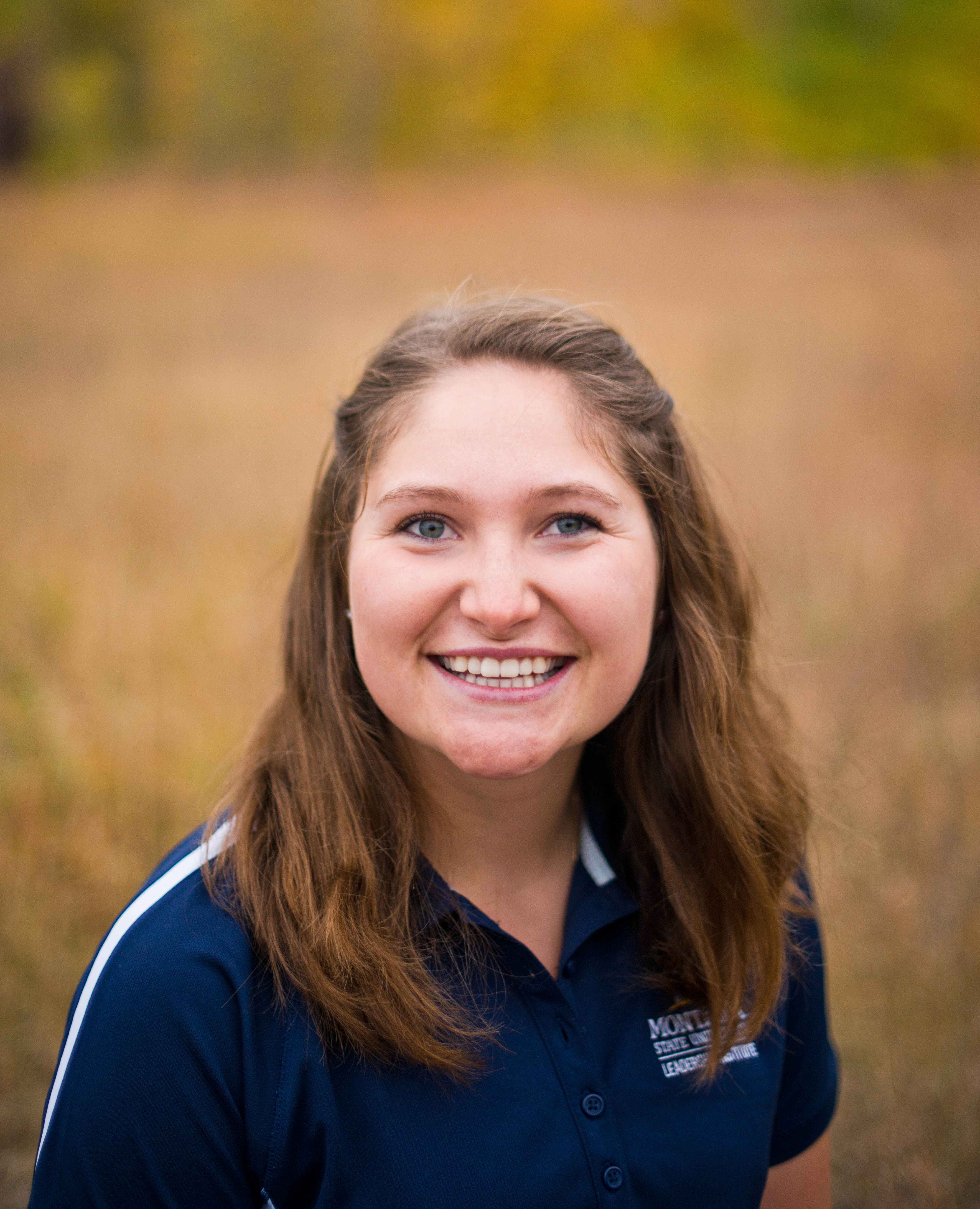 Maddi Tandberg
Student Associate and Outreach & Engagement Coordinator
Madison "Maddi" Tandberg is a second-year student at Montana State University studying Computer Science. Maddi is a longtime volunteer with various FIRST programs, and sincerely enjoys working with youth to get them excited about STEM. In her free time, you may find Maddi at a local coffee shop reading the news or walking around Bozeman listening to a podcast. Maddi also has the honor of maintaining this webpage, so if you find any mistakes, please email her (mtandberg23@gmail.com) and she will bake you a cookie.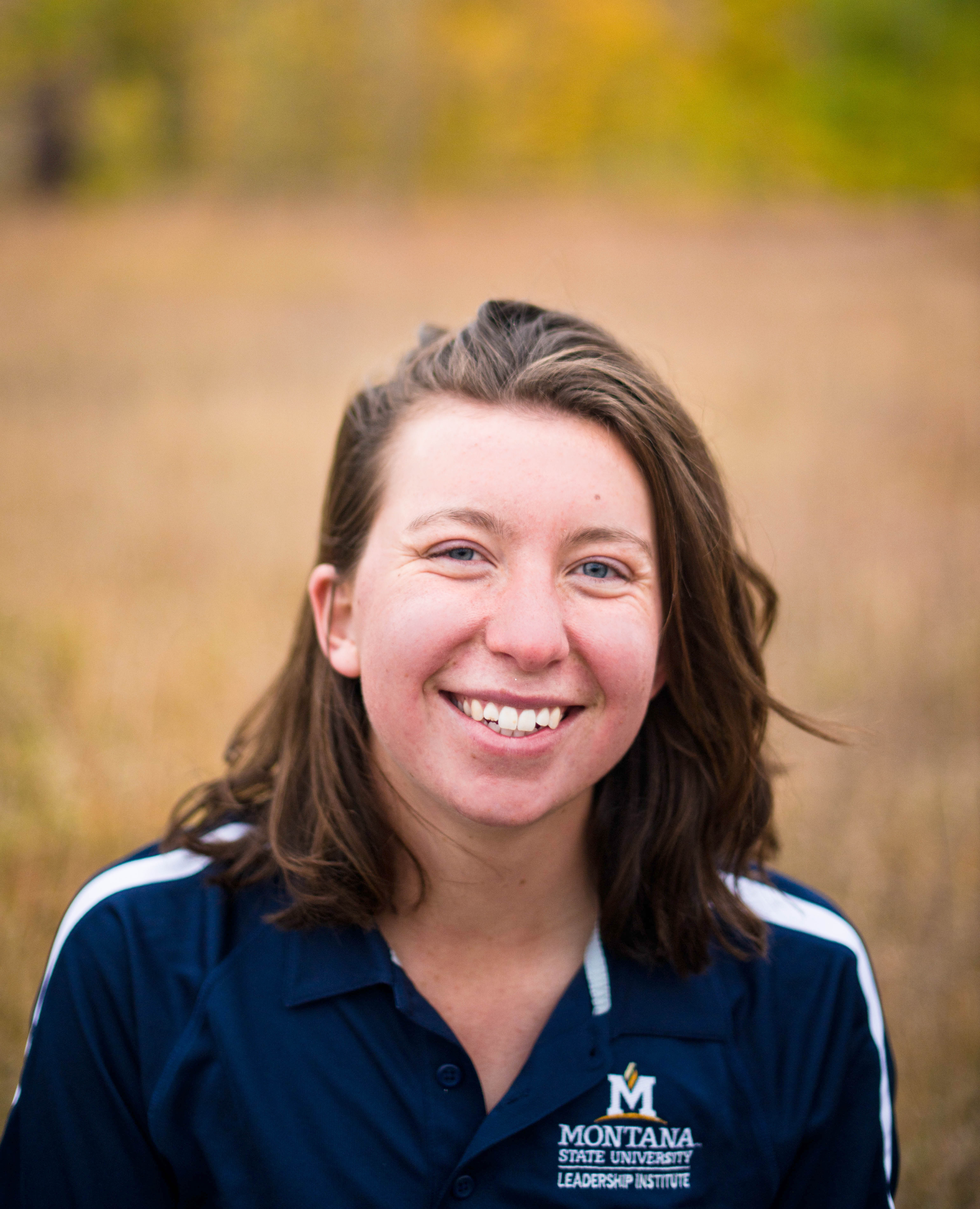 Amelia McGrath
Student Associate
Amelia is a sophomore studying Conservation Biology. She hails from Sasebo, Japan, and moved to Bozeman to enjoy the great outdoors. Her great love is cooking, and on any given day you can find her whipping up a culinary miracle in the kitchen. Her dreams include backpacking around the world and starting her own organic farm.
Hannah Monaghan
Student Associate
Originally from Missoula, Hannah Monaghan moved to Bozeman to study Microbiology with an option in Environmental Health. Her interest in working with people started in high school when she began coaching figure skating to students of all ages. When she isn't in class or at the LI, she is hiking, trying to learn a new language, or spending time with friends. She is a part of the MSU chapter of Engineers Without Borders and has worked in Kenya with an NGO to implement wells in primary schools. Inspired by Tracy Kidder's Mountains Beyond Mountains, she aspires to implement a holistic healthcare system that utilizes community health workers and promotes mental, physical, and emotional healthcare.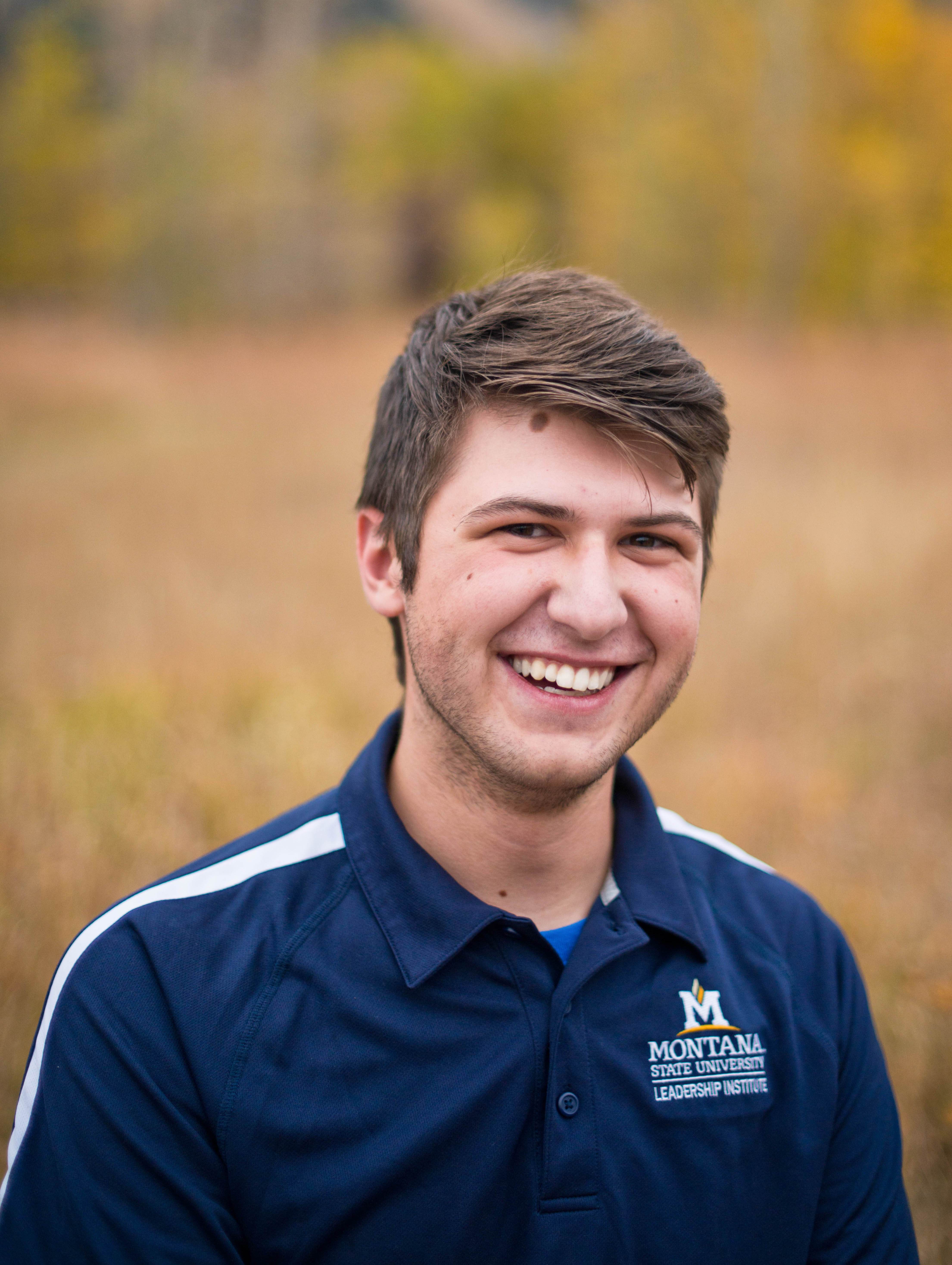 Preston Holmgren
Student Associate
Preston is a second-year Environmental Science student and second-semester Student Associate from Tacoma Washington. If he's not snowboarding at Bridger Bowl, he's outside exploring the outdoors and everything Bozeman has to offer. If you're looking for him, there's a good chance you can find him studying at any random coffee shop, getting his caffeine fix.
Anna DeCan
Student Associate
Anna is currently a sophomore studying Organismal Biology with a focus in Pre-Veterinary Medicine. She has an innate love of animals and hopes to ultimately dedicate her life to the study and research of them. Coming from a family where dogs and puppies are prevalent may be largely responsible for this interest. Anna is from Missoula, MT where she lives with her parents, three siblings, and eleven dogs. Life with that many animals is often chaotic, however, in the best way possible. Along with this, Anna enjoys photography, guitar, and in true Bozeman fashion, skiing.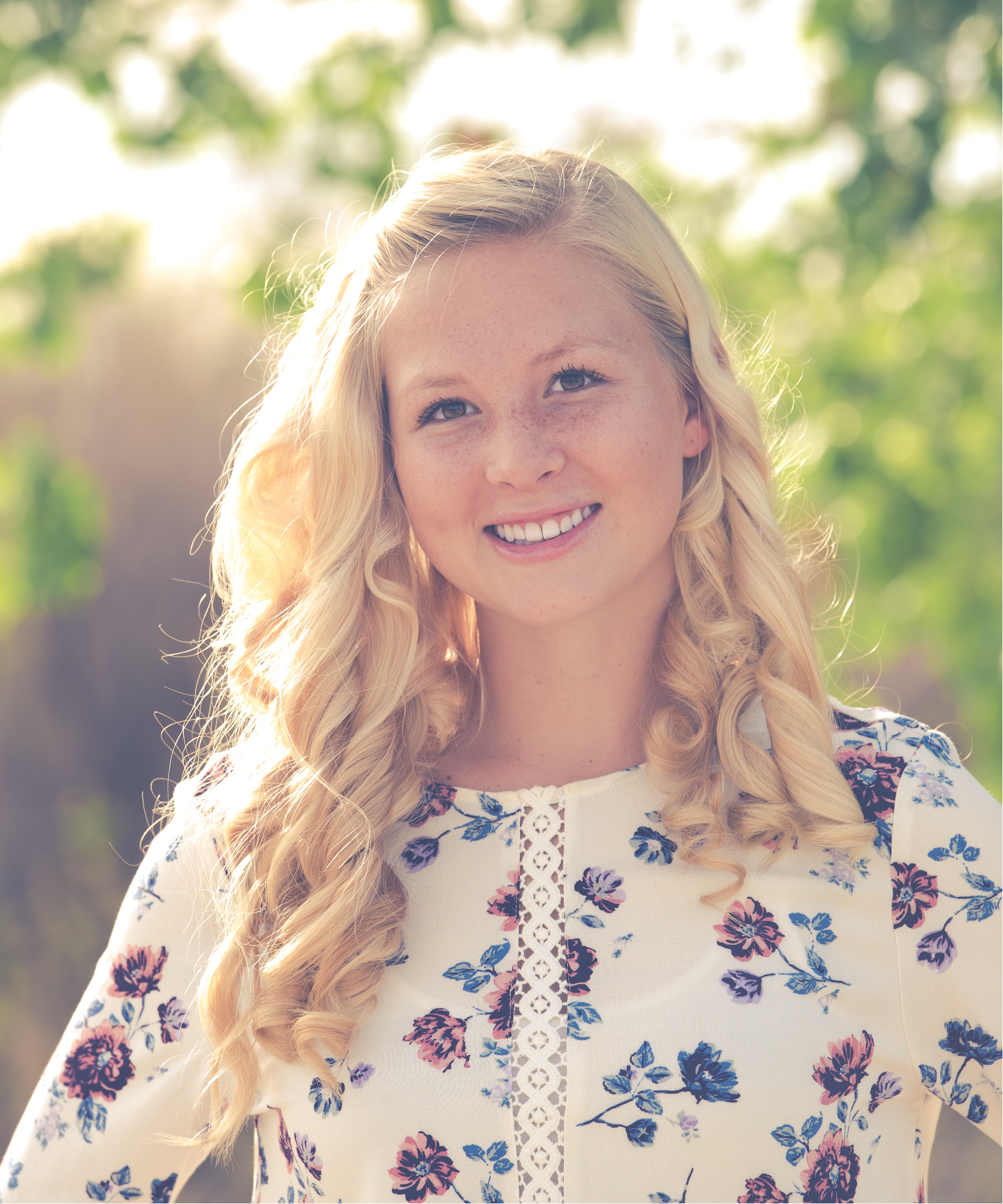 Cally Schoettmer
Student Associate
Cally is one of our newest team members. She is a sophomore in chemical and biological engineering. A fun fact about Cally is that she applied to be in the Spirit of the West Marching band as a kazoo player. Unfortunately that gig did not work out, so she spends her free time enjoying the outdoor recreation Bozeman has to offer and kazooing with her roommates.