Student Staff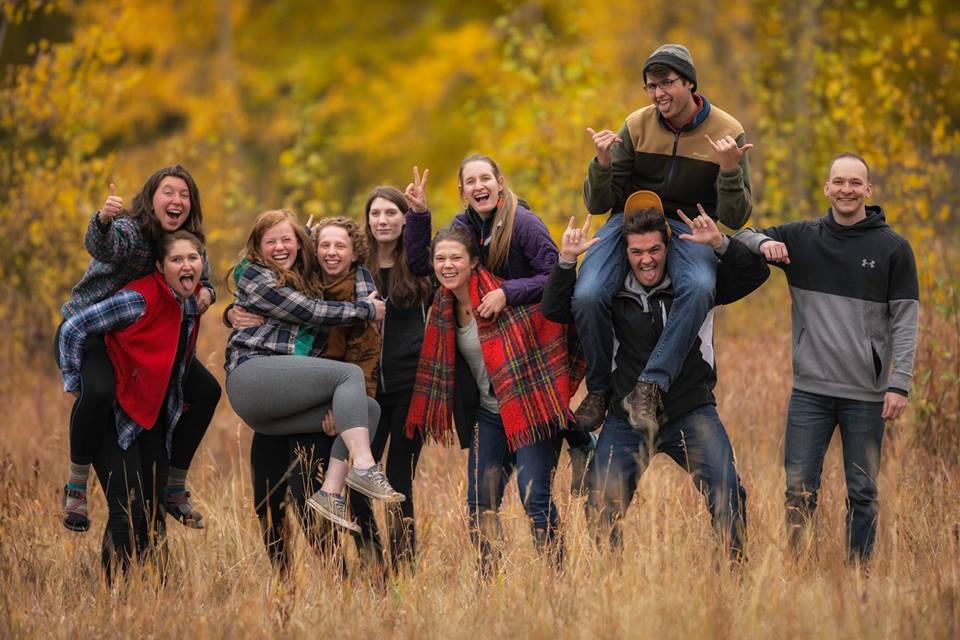 The MSU Leadership Institute offers both work-study and internship employment positions to students who would like to promote leadership across Montana State University and the state of Montana. Join us if you crave the opportunity to be part of a dynamic environment that offers opportunities to build confidence with your work skills. Duties include: public relations and community outreach, presenting leadership seminars, hosting guest speakers, facilitating the Leadership Film Series, maintaining the website, and more!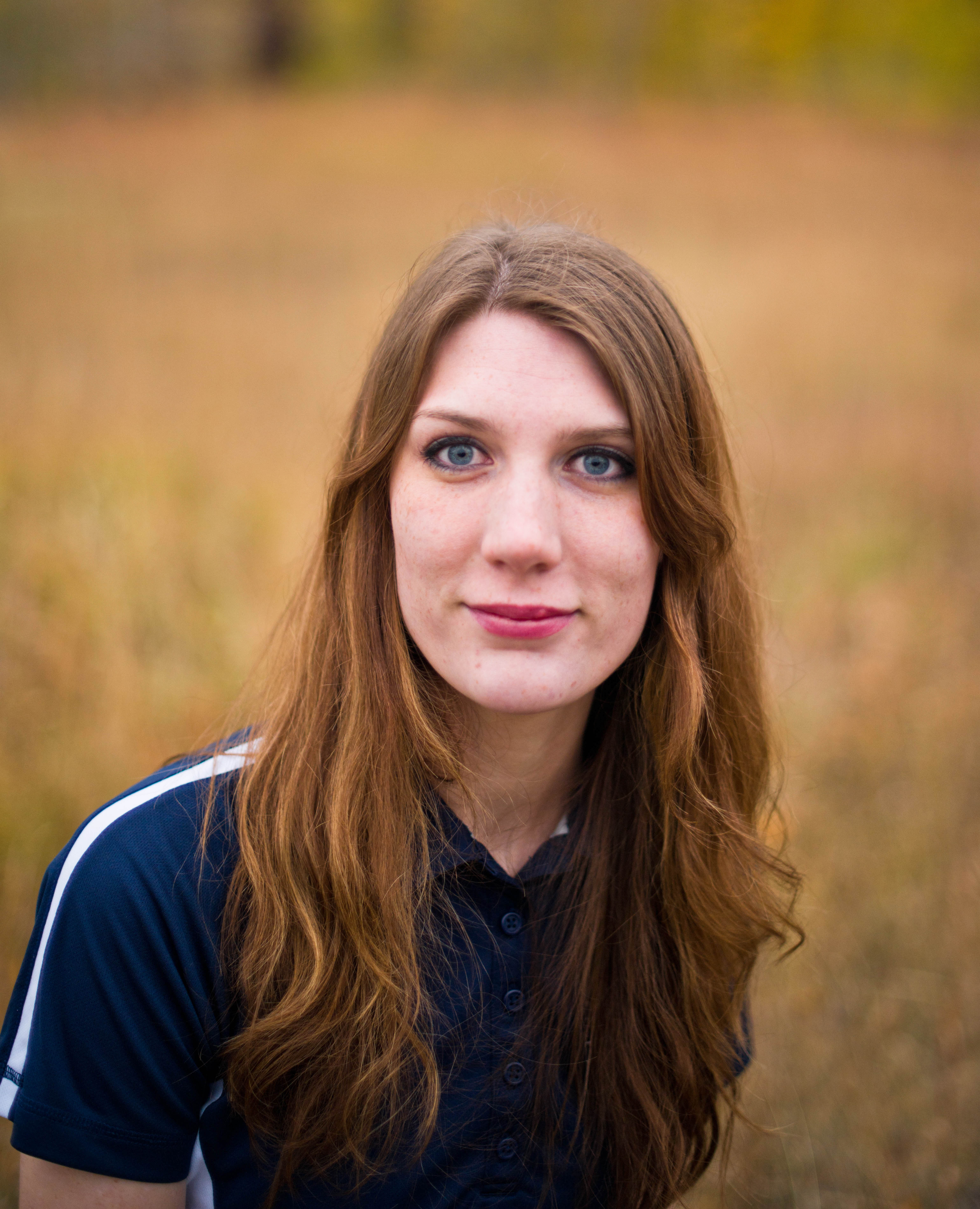 Liz Vinson
Student Associate
Liz Vinson grew up in Libby, Montana where she developed a passion for the outdoors and spent countless summer weekends hiking through the Cabinet Mountains and Glacier National Park. In 2015, she graduated Flathead Valley Community College with a combined Associate's of Art and Science degree. During her time at FVCC, Liz served as President of our chapter of Phi Theta Kappa International Honors Society as well as a regional officer in the capacity of Vice President of District V (heading up Montana and Alberta). Liz is now a senior in Physics, the interdisciplinary option, so that she could fit in neuroscience courses as she finds the overlap with physics fascinating. Active inclusion is a very personal thing for Liz as she is a nontraditional student. Liz is passionate about making a seat for everybody at the table. Liz is also a research assistant in the Imaging and Chemical Analysis Lab where she explores biocorrosion and pathogen detection. An avid football fan, Liz spends most of her weekends cheering on the Saints or the Bobcats alongside family and friends. She also enjoys wandering through nature, reading, listening to a variety of music genres, writing, and drawing.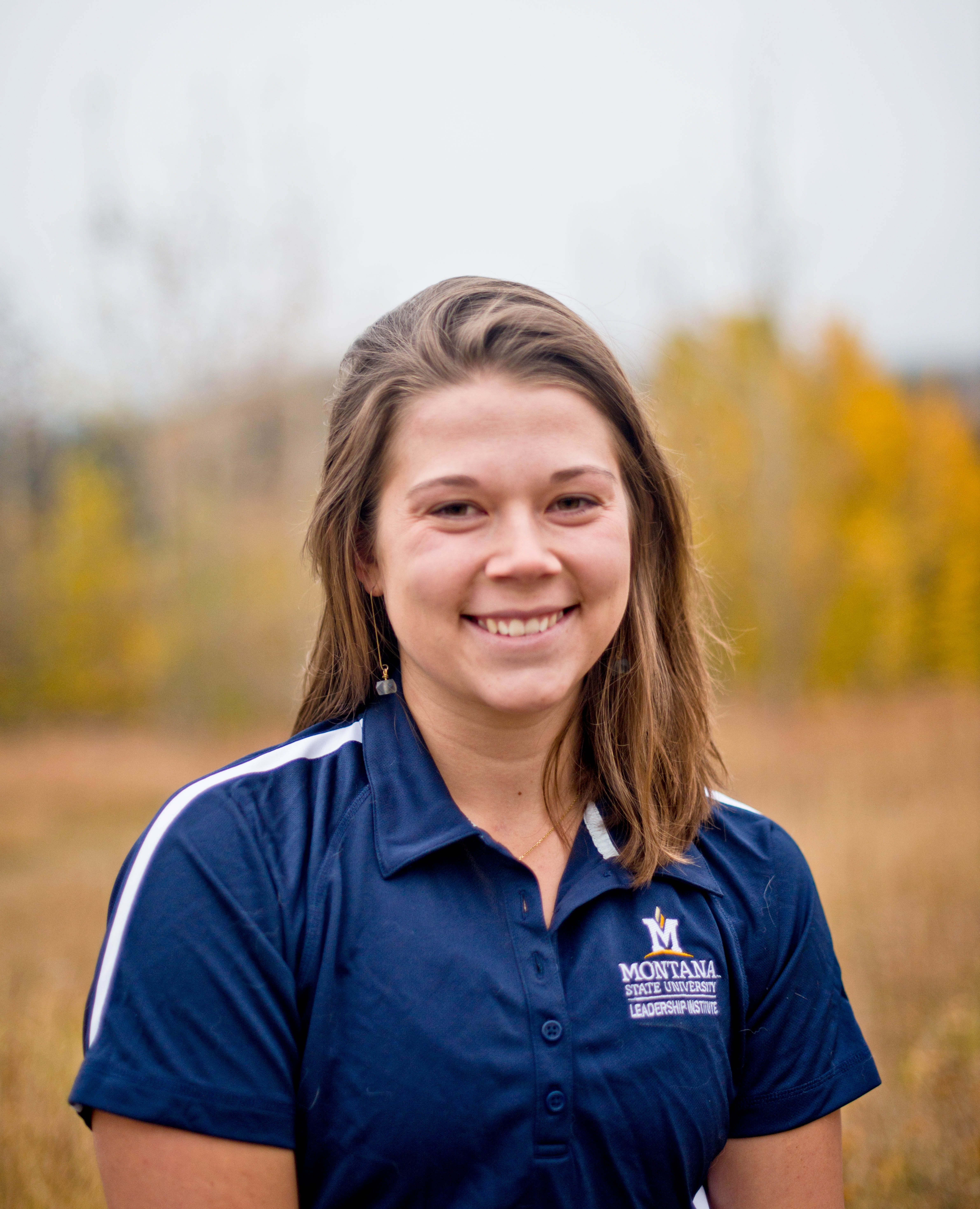 Dani Daley
Senior Associate
Idaho born and Bozeman raised, Dani Daley is happiest in the mountains. She is headed into her final year at Montana State University and will graduate with degrees in Economics and Political Science. Currently, she has the honor of serving as the Senior Associate of the MSU Leadership Institute and works as a Business Development and Data analyst with the local startup, MyVillage. She has spent her academic career conducting research on all things related to gender-based economic equality, synonymously serving as the Executive Assistant of the Montana Racial Equity Project and working to bring the United Nation's CEDAW Treaty to Bozeman. This past spring she was named a national finalist for the Truman Foundation Scholarship and is one of Forward Montana's 2019 25 Under 25 Award recipients. During her time off she can be found on her mountain bike (The Frittata), camping out the back of her fiancee's truck, and buying overpriced toys for their dog.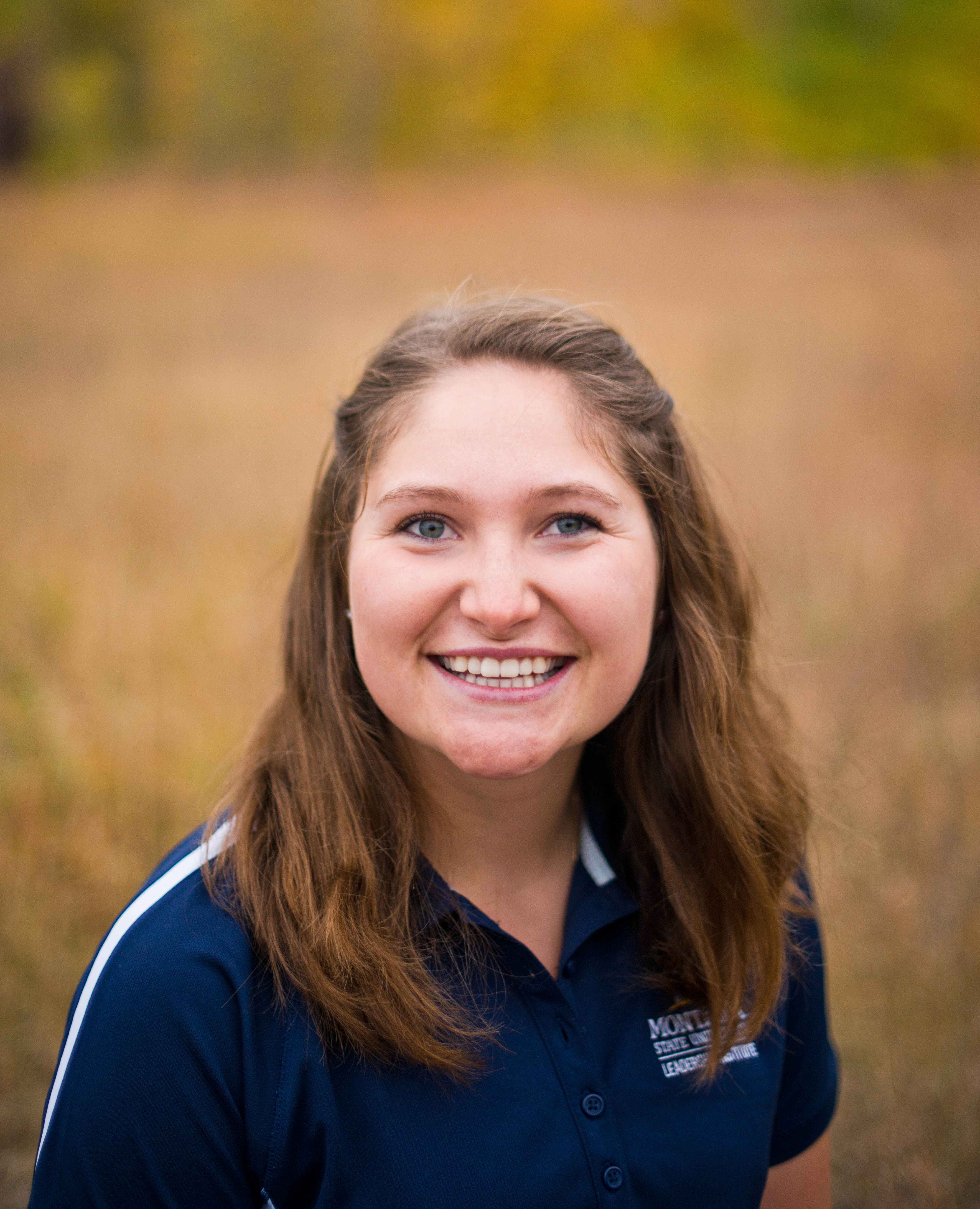 Maddi Tandberg
Student Associate and Outreach & Engagement Coordinator
Madison "Maddi" Tandberg is a third-year student at Montana State University studying Computer Science. Maddi is a longtime volunteer with various FIRST programs, and sincerely enjoys working with youth to get them excited about STEM. Maddi recently discovered a passion for aviation through pursuing a private pilots license and loves geeking out over all things airplanes. In her free time, you may find Maddi at a local coffee shop reading the news, walking around Bozeman listening to a podcast, or watching NFL football. Maddi has the honor of maintaining this webpage, so if you find any mistakes please email her (madison.tandberg@student.montana.edu) and she will bake you a cookie.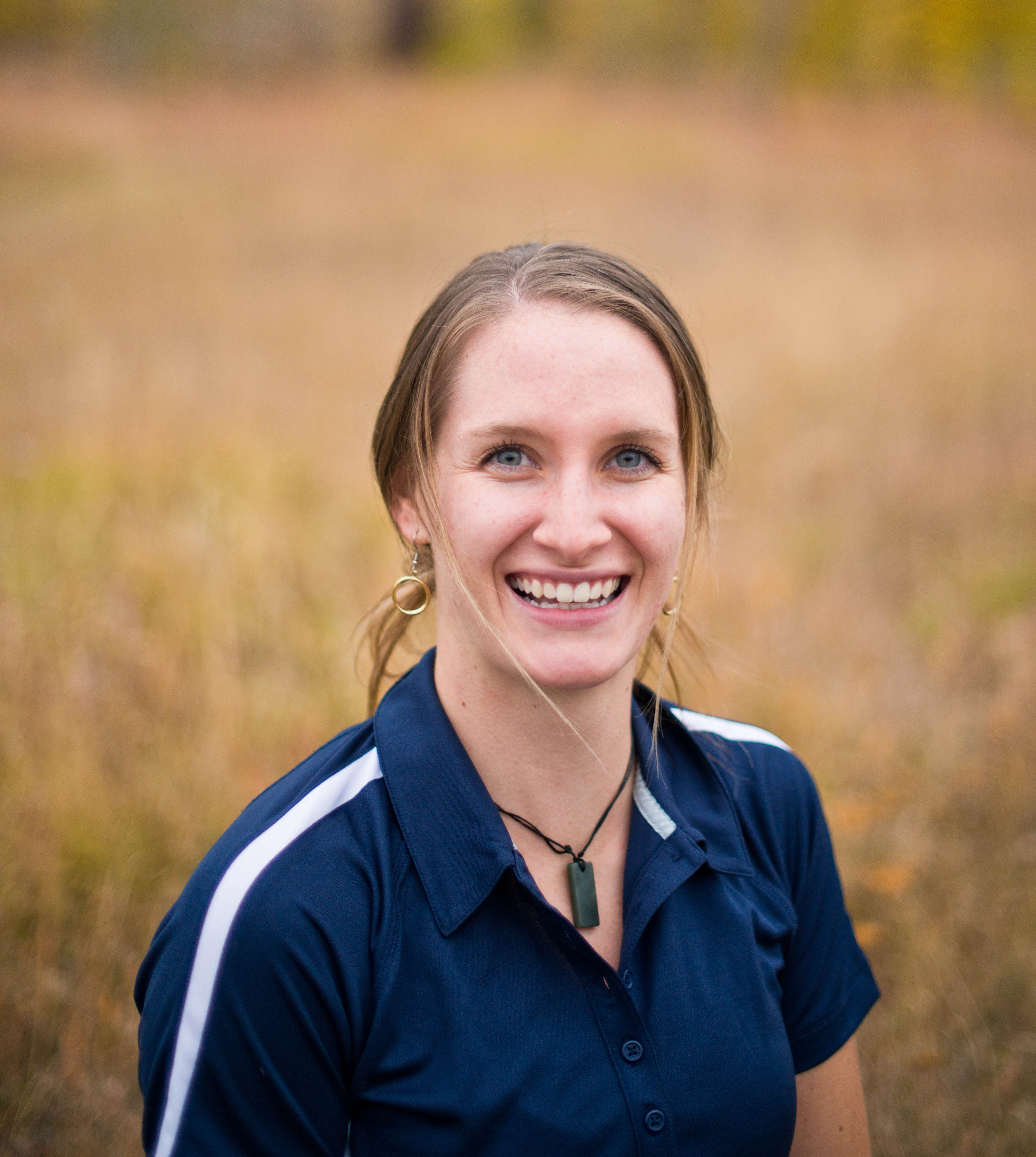 Ashley Meyer
Student Associate
Originally home grown in Spokane Washington, Ashley moved to Bozeman to pursue a double major in Business Management and Psychology. Her interest in leadership was peaked in high school as a result of being able to attend various life changing leadership conferences in the state of Washington. Currently a senior, she has spent her college career serving on the executive board of the MSU Triathlon Club, a team that travels nationally to compete, and participating as an active member of Backcountry Squatters, a local club promoting a larger women presence in the outdoors. She spent a semester abroad in Mannheim Germany studying and researching the influence of affect on decision-making strategies. She also managed to squeeze in a lot of traveling and skiing the alps. In her free time, Ashley likes to spend her time in the outdoors learning and perfecting new sports and reading science-fiction novels.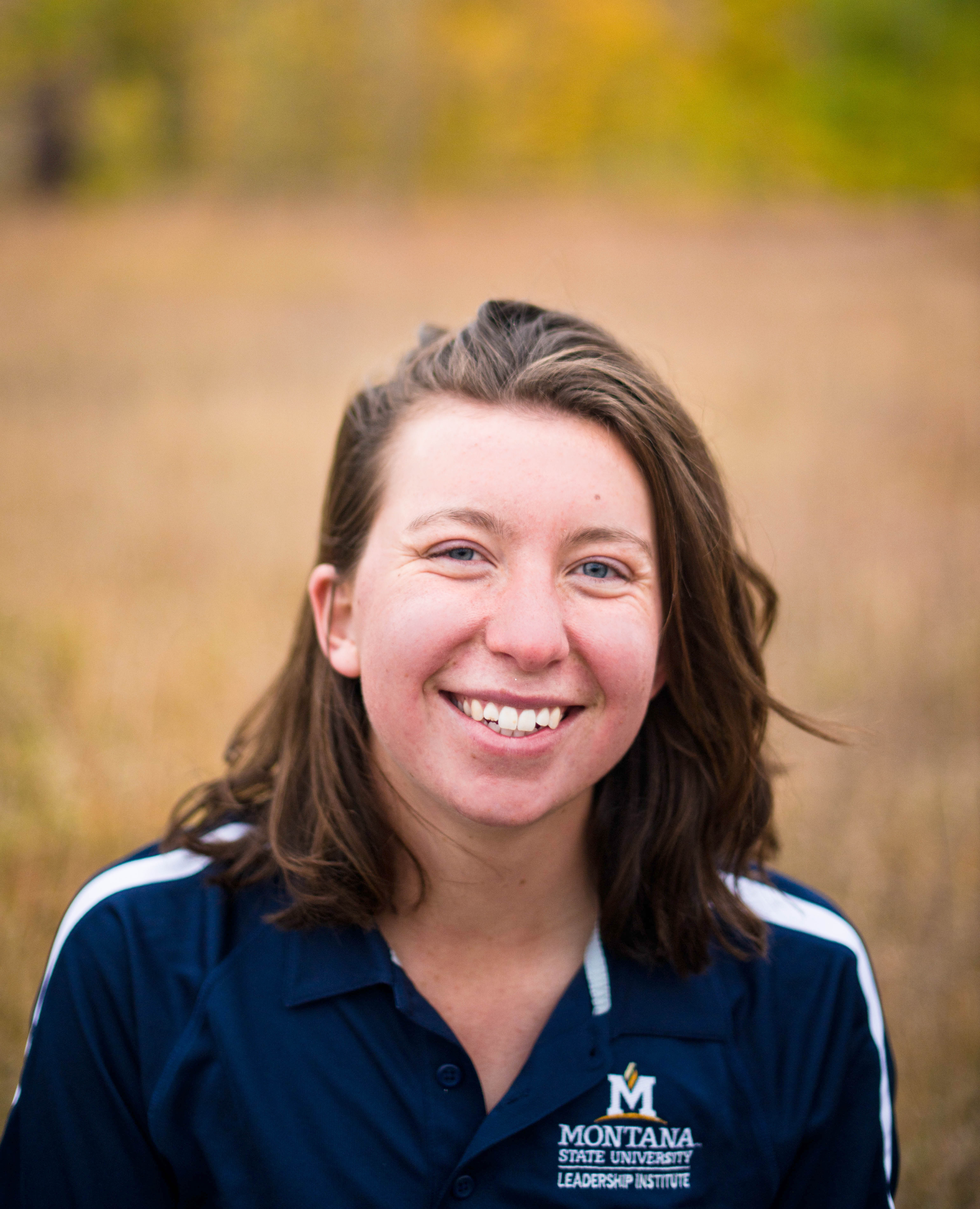 Amelia McGrath
Student Associate
Amelia is a junior studying Sustainable Food and Bioenergy Systems with an option in Crop Production. She grew up in the subtropical climate of Sasebo, Japan and moved to Bozeman to test her resilience in snow and ice. Her great love is growing food and sautéing up culinary miracles in her kitchen. Her dreams include backpacking around the world and starting her own organic farm.
Hannah Monaghan
Student Associate
Originally from Missoula, Hannah Monaghan moved to Bozeman to study Microbiology with an option in Environmental Health. Her interest in working with people started in high school when she began coaching figure skating to students of all ages. Inspired by Tracy Kidder's Mountains Beyond Mountains, she aspires to implement a holistic preventative healthcare system that utilizes community health workers and promotes mental, physical, and emotional healthcare. When she isn't in class or at the LI, she is hiking, trying to learn a new language, or re-reading Game of Thrones for the fourth (or maybe fifth) time.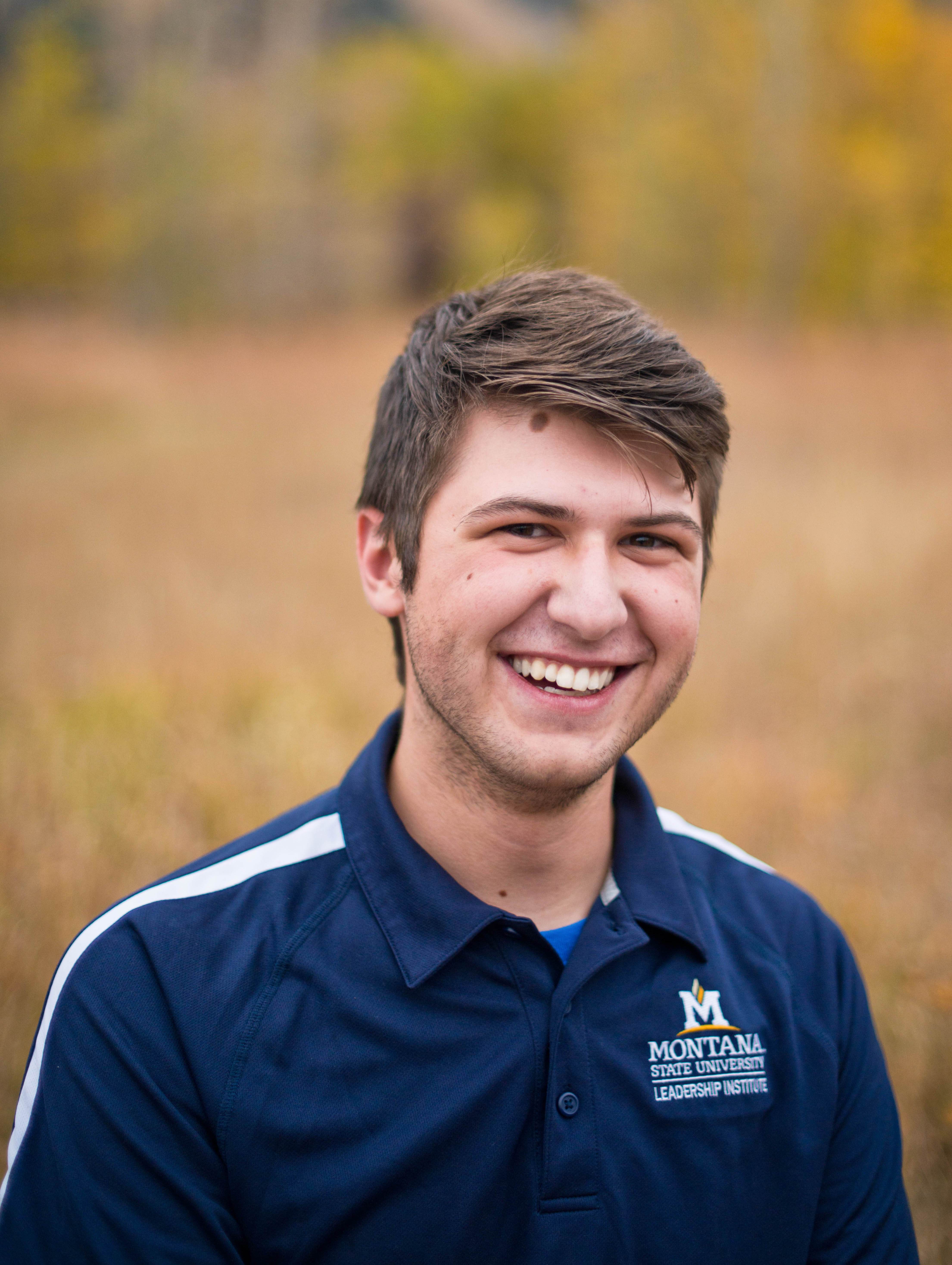 Preston Holmgren
Student Associate
Preston is a third-year Environmental Science student and second-year Student Associate from Tacoma Washington. If he's not snowboarding at Bridger Bowl, he's outside exploring the outdoors and everything Bozeman has to offer. If you're looking for him, there's a good chance you can find him studying at any random coffee shop, getting his caffeine fix.
Anna DeCan
Student Associate
Anna is currently a junior studying Organismal Biology with a focus in Pre-Veterinary Medicine. She has an innate love of animals and hopes to ultimately dedicate her life to the study and research of them. Anna is originally from Florence, MT where she lived with her parents, three siblings, and thirteen dogs. Life with that many animals is often chaotic, however, in the best way possible. Along with this, Anna enjoys photography, guitar, and in true Bozeman fashion, skiing.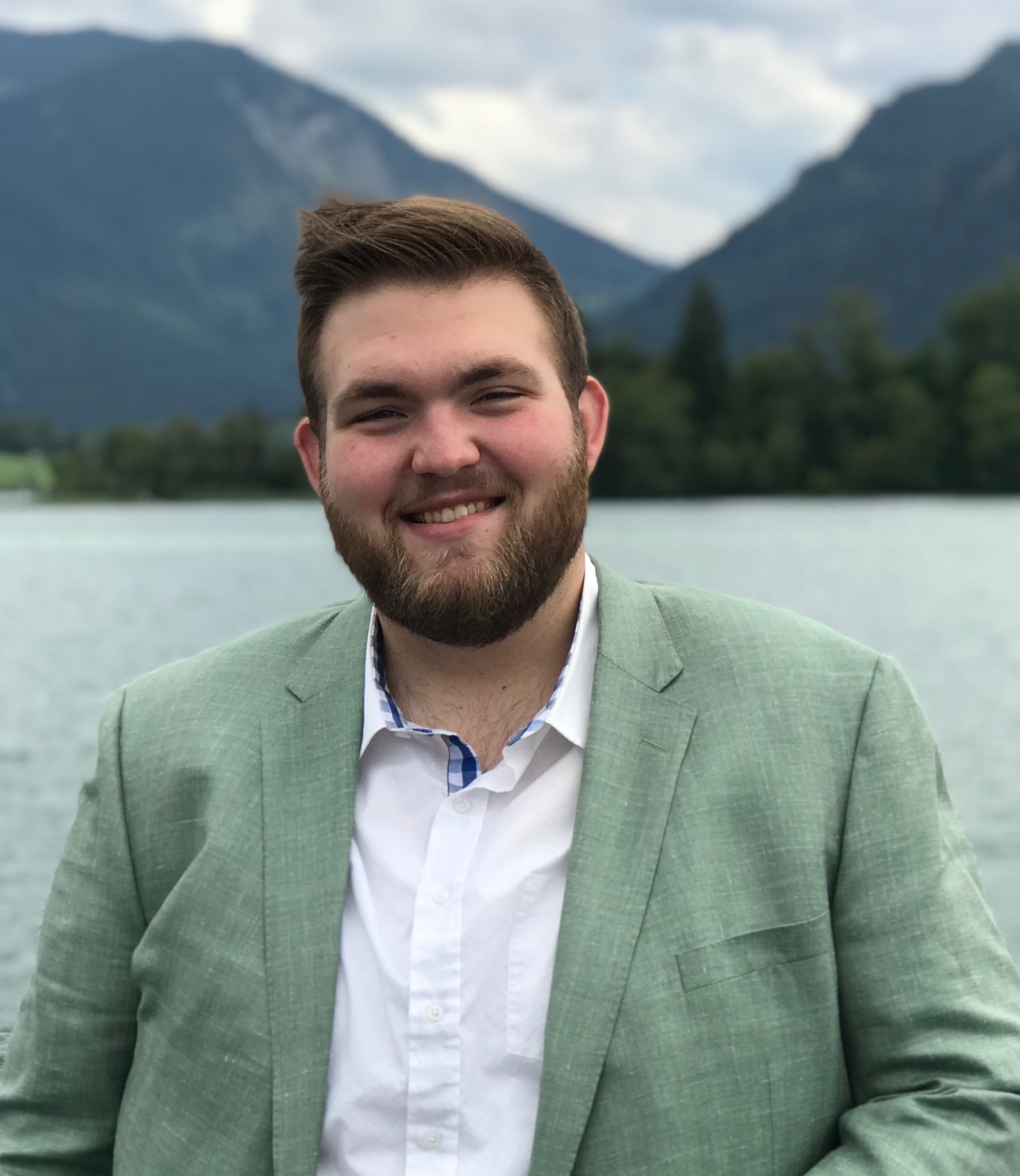 Richard Wagner
Interim Program Coordinator
Richard graduated from MSU in 2019 with a degree in Political Science and is currently a graduate student in MSU's Master of Public Administration program. He is fluent in German and is often mistaken for the composer with the same name. Richard previously worked for ASMSU as the Political Action Director preceded by a stint working in the U.S. Senate on Education, Immigration, and Healthcare policy. When he isn't at work or school you could wager Richard is either cooking or reading.
Heath Norton
Student Associate
Heath is from Salt Lake City, Utah and is a senior in Industrial and Management Systems Engineering with a minor in Business Administration. Outside of school and working at the LI, heath has owned a painting company for 4 years and currently co-owns a house painting company with one of his close friends. When he's not studying or working, he loves to read, run, lift, hang out with friends, and spend time in the great outdoors skiing and hiking. Heath also has a passion for traveling. Whenever he can find some time away from the grind, he loves to seize an opportunity to experience new cultures around the world.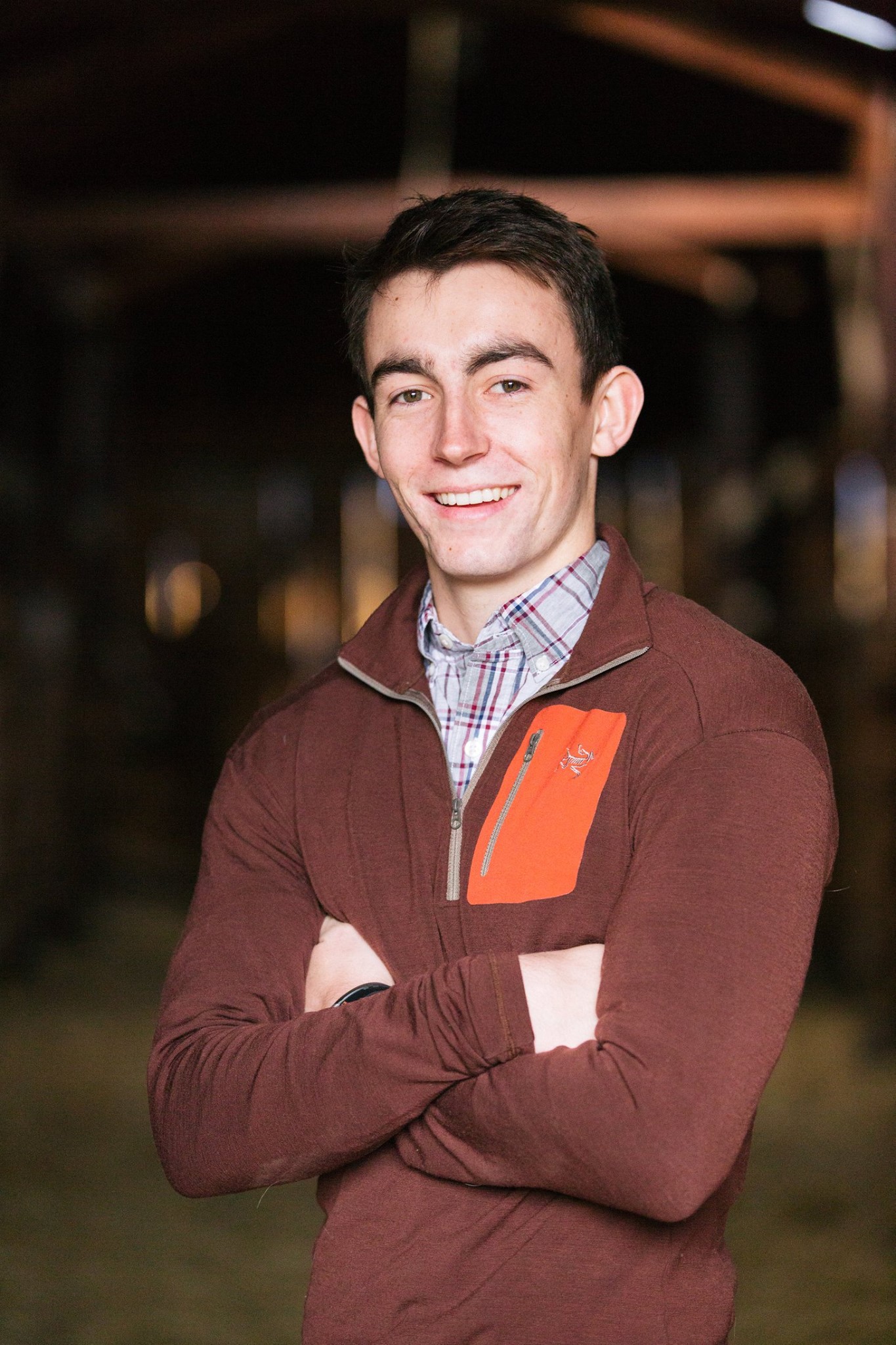 Nathaniel Camaret
Student Associate
Although born in San Juan, Puerto Rico where much of Nathaniel's family resides, he grew up in Helena, MT and is currently a fifth-year premedical student studying Cell Biology and Neuroscience. Work-life balance is very important to Nathaniel. To counteract his rigorous college career, he was a surf instructor in Tamarindo, Costa Rica for the summer of 2019. He claims that much of his college career has been grounded in a quote by T.S. Eliot, "If you aren't in over your head, how do you know how tall you are?" Learning from his experience in Air Force ROTC, he desires to practice servant leadership as a physician by empowering the diversity of others to create innovation for tomorrow's health care.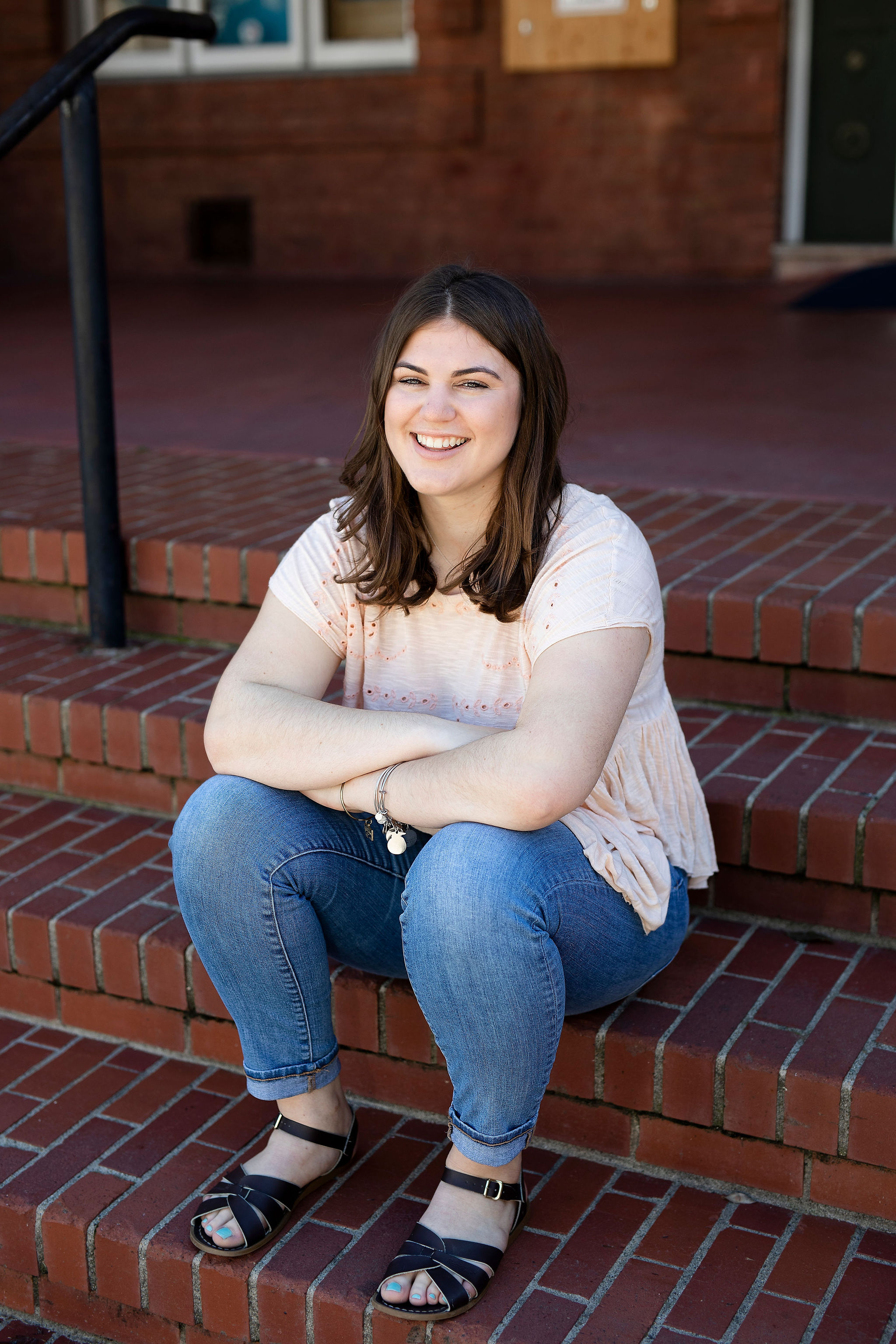 Mandy Brandt
Intern
Amanda "Mandy" is a freshman studying Agriculture Communications and hopes to minor in Agriculture Business. Born and raised in the Golden State of California, where she lived with her parents and older brother who is now an alumni of MSU. Mandy has a true love for sunshine and the outdoors, so naturally Bozeman seemed like the perfect place for her, although she misses the heat. Her hobbies include rock climbing, skiing/snowboarding, spontaneous adventures with friends which always include one or many coffee stops, playing with her two dachshunds and being involved in the world of agriculture. In high school Mandy was a Peer Mentor for two years and involved in everything leadership that her school had to offer. She is ecstatic for this upcoming year and continue to grow her love for servant leadership.