Spring 2023
Live, Laugh, Lead | Leadership Conference
The Leadership Institute is hosting an immersive all day leadership training with world class leadership consultants from Second City, a direct pipeline to Saturday Night Live. Our trainers have led similar training courses with Princeton and Harvard University and CEOs and CFOs of major companies including Amazon, PepsiCo, Morgan Stanley and IBM.
Key takeaways include: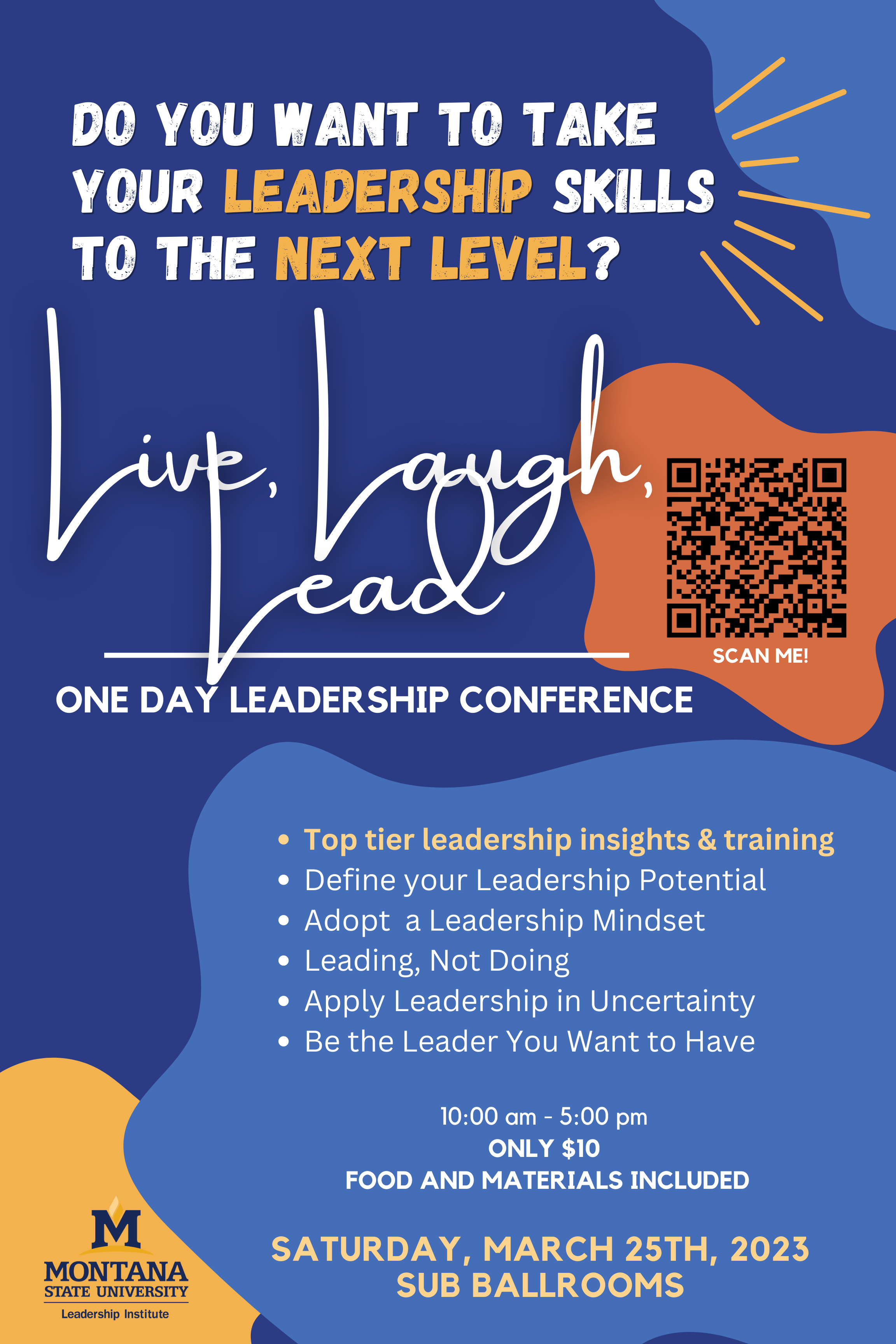 Collaboration and Delegation
Defining Leadership Potential
Adopting a Leadership Mindset
Leading, Not Doing
Applying Leadership in Uncertainty
Being the Leader You Want to Have
$10 Registration fee ($250 value) includes:
Top-tier leadership insights & training
Certificate of participation - great resume builder!
Lunch & Refreshments
Live comedy performance
Register at: tinyurl.com/livelaughlead
Registration scholarships are available through the Leadership Institute, for more information please contact Carmen McSpadden at [email protected].
A Conversation With Dmitry Muratov: Nobel Peace Prize Winner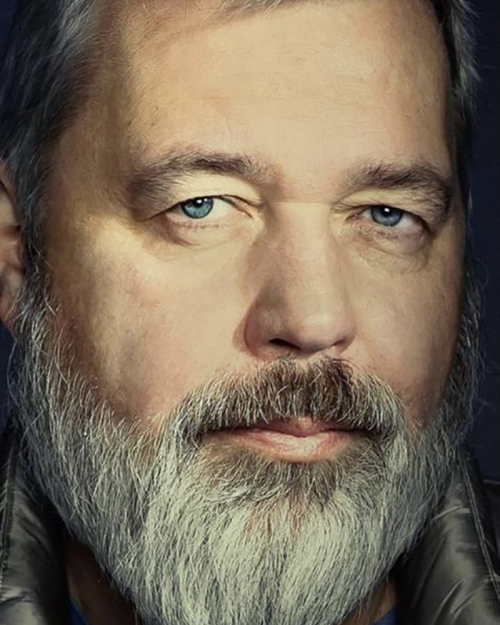 REGISTER FOR TICKETS AT THE FOLLOWING LINK:
https://tinyurl.com/DmitryMuratovTickets
Dmitry Muratov, a free speech activist and 2021 recipient of the Nobel Peace Prize, will speak at Montana State University about freedom of speech, the Russia-Ukraine war and his experiences risking his life for journalistic integrity in the face of government opposition.
The event, hosted by the MSU Leadership Institute, is scheduled for Feb. 22 at 7:30 p.m. in the Strand Union Building ballrooms. Ticket information will be released in January.
Muratov co-founded and served as editor-in-chief of the independent Russian newspaper Novaya Gazeta, which has reported on government corruption and human rights since 1993. Since 2000, several journalists working for the paper have been killed, believed to have been targeted for their investigative work. Muratov himself sustained chemical burns when he was attacked on a Russian train in April 2022, shortly after Novaya Gazeta announced under government pressure that it would suspend publication until the end of the war in Ukraine. In September, Novaya Gazeta's print and online media licenses were rescinded by Russian courts.
Upon awarding Muratov the prize in 2021, the Nobel Committee noted the difficult conditions facing journalists worldwide and stated that "freedom of expression … is a precondition for democracy and lasting peace." In June 2022, Muratov put his Nobel medal up for auction and donated the $103.5 million raised to UNICEF to help Ukrainian refugee children.
In addition to the Nobel Peace Prize, Muratov's honors and awards include the International Press Freedom Award from the Committee to Protect Journalists; the Legion of Honour, France's highest civil decoration; and the Four Freedoms Award for Novaya Gazeta, issued by the Roosevelt Stichting in Middelburg, Netherlands, in 2010.
"I encourage everyone to witness Nobel Laureate Muratov providing his unique and courageous perspective on freedom of speech and the Russia-Ukraine war," said Carmen McSpadden, director of the MSU Leadership Institute. "Incredibly timely to current events, his message will give MSU students and our community a one-of-a-kind experience."
Tickets to the MSU lecture are $8 for students and $18 for members of the public. Tickets are available at the Bobcat Ticket Office, ticketswest.com or montana.edu/leadership. Convenience fees apply for all sales.
Muratov's lecture is sponsored by MSU's Office of the President, Office of the Provost, Associated Students of Montana State University, Alumni Foundation, College of Letters and Science, Division of Student Success, Dean of Students, Honors College and Office of International Programs, as well as by Murdoch's Ranch & Home Supply, Bozeman Daily Chronicle, University of Montana School of Journalism and First Interstate Bank.
For more information, call the MSU Leadership Institute at 406-994-7275 or visit montana.edu/leadership.