Student Staff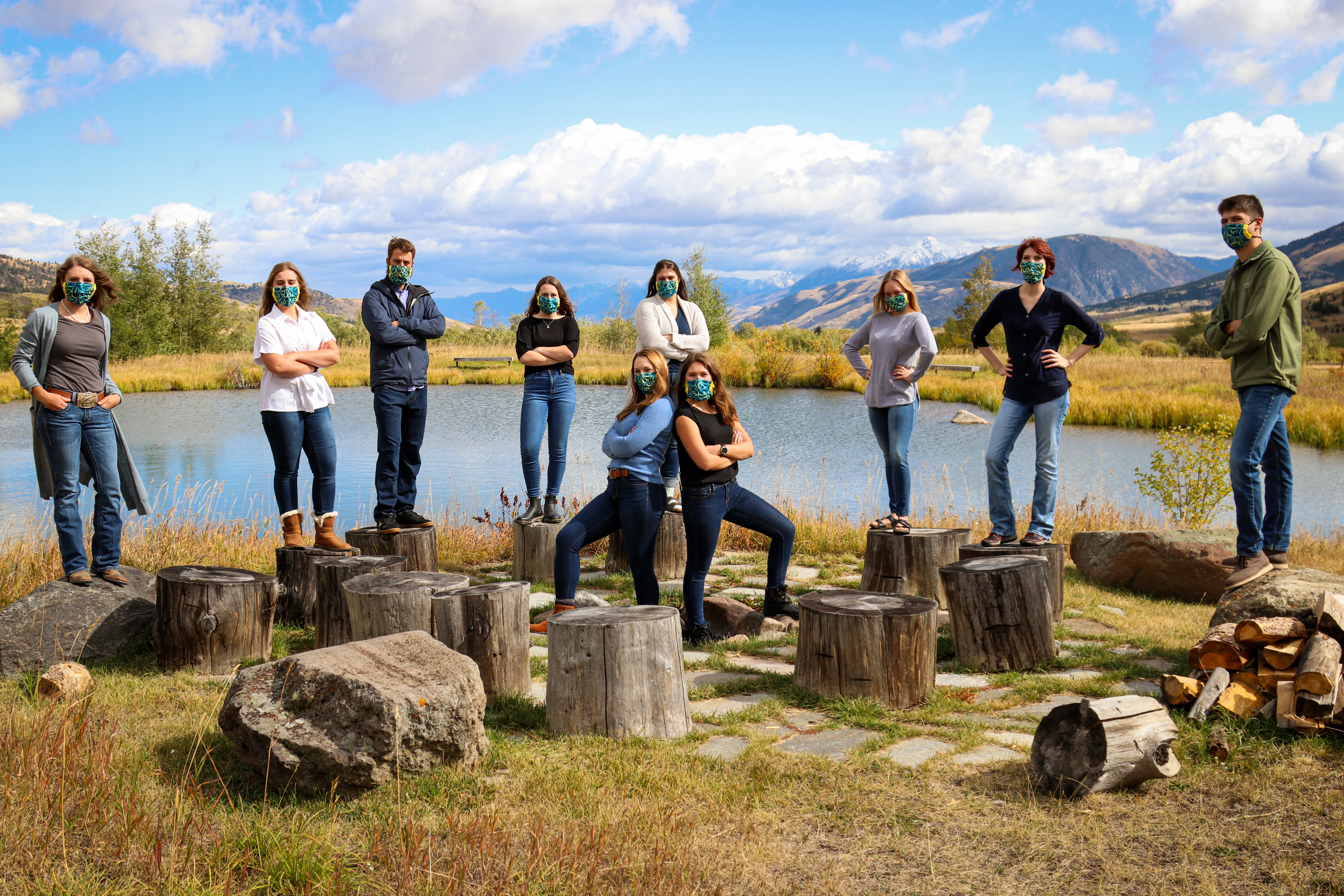 The MSU Leadership Institute offers both work-study and internship employment positions to students who would like to promote leadership across Montana State University and the state of Montana. Join us if you crave the opportunity to be part of a dynamic environment that offers opportunities to build confidence with your work skills. Duties include: public relations and community outreach, presenting leadership seminars, hosting guest speakers, facilitating the Leadership Film Series, maintaining the website, and more!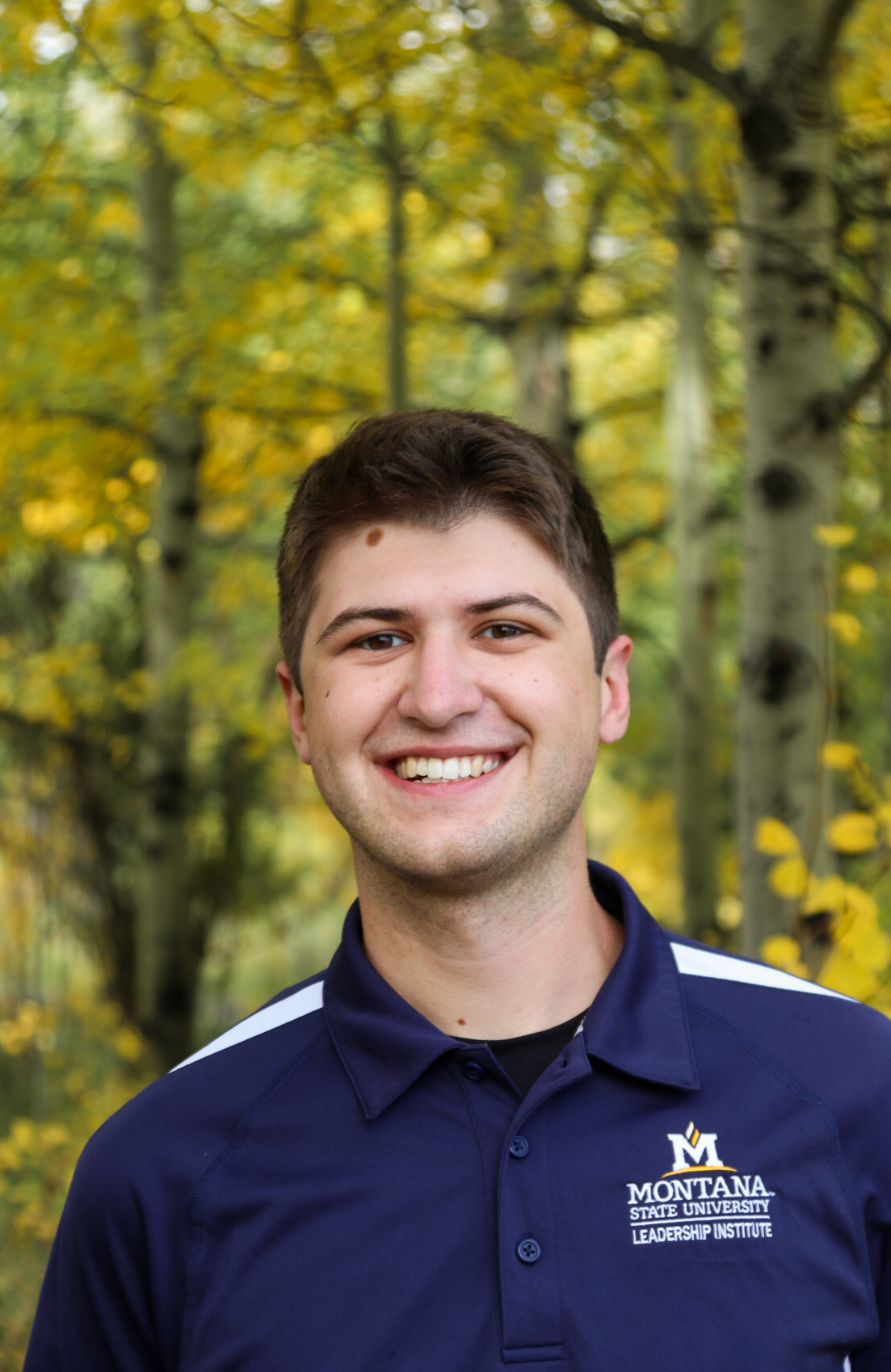 Preston Holmgren
Senior Associate
Preston is a fifth-year Environmental Science student and fourth-year Student Associate from Tacoma Washington. If he's not snowboarding at Bridger Bowl, he's outside exploring the outdoors and everything Bozeman has to offer. If you're looking for him, there's a good chance you can find him studying at any random coffee shop, getting his caffeine fix.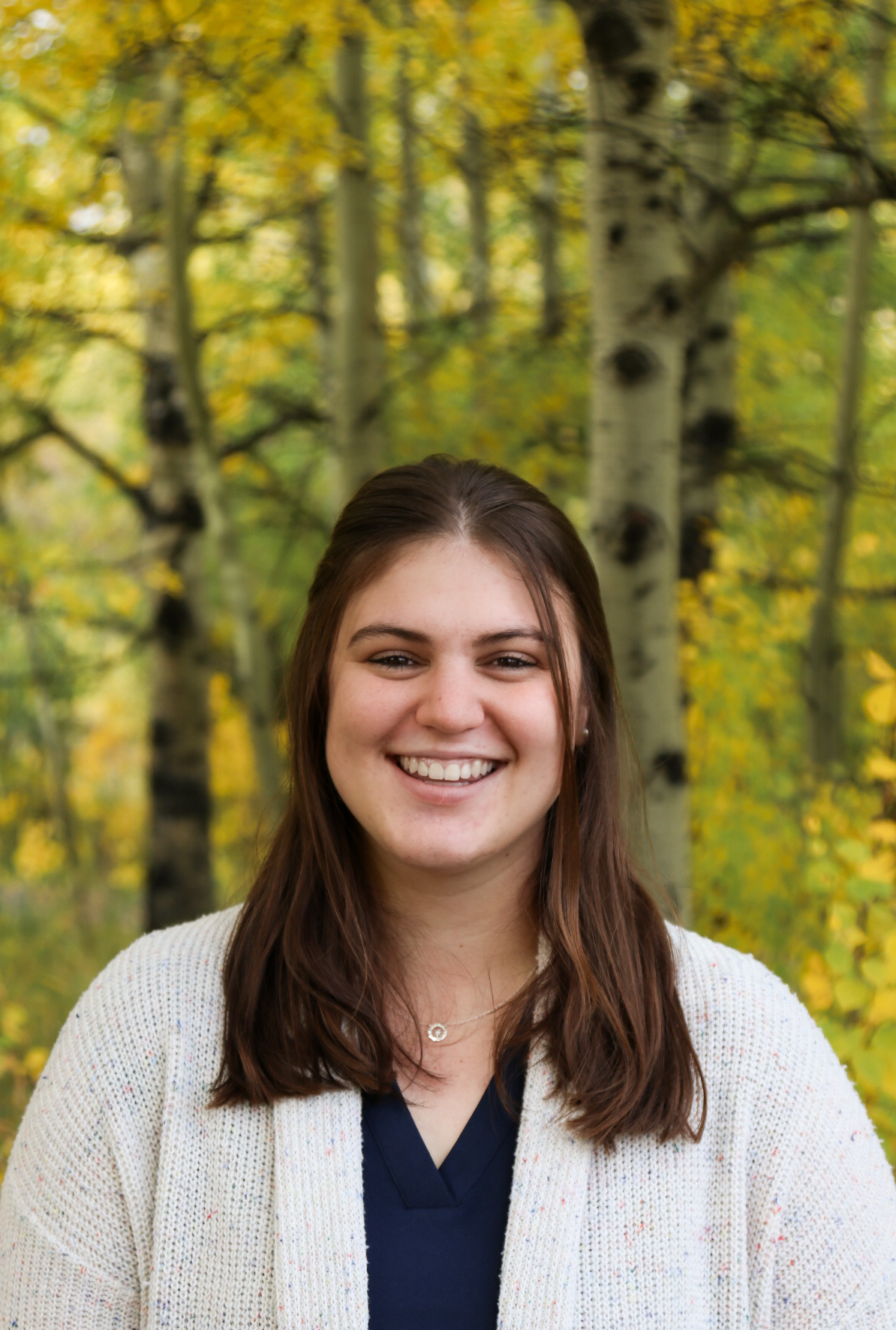 Mandy Brandt
Student Associate
Amanda "Mandy" is a Junior studying Agriculture Communications and Marketing with a minor in International Business. Born and raised in the Golden State of California, she grew up in a small town about an hour outside of Lake Tahoe. Mandy has a true love for sunshine, the lake and all things outdoors, so naturally Bozeman seemed like the perfect place for her, although she misses the heat. Mandy enjoys being on the water either fishing, paddle boarding or swimming, as well as skiing, spontaneous adventures with coffee, watching and singing Mamma Mia, playing with her two dachshunds and being involved in the world of agriculture and American Sign Language. She is ecstatic for this upcoming year and continues to grow her love for servant leadership.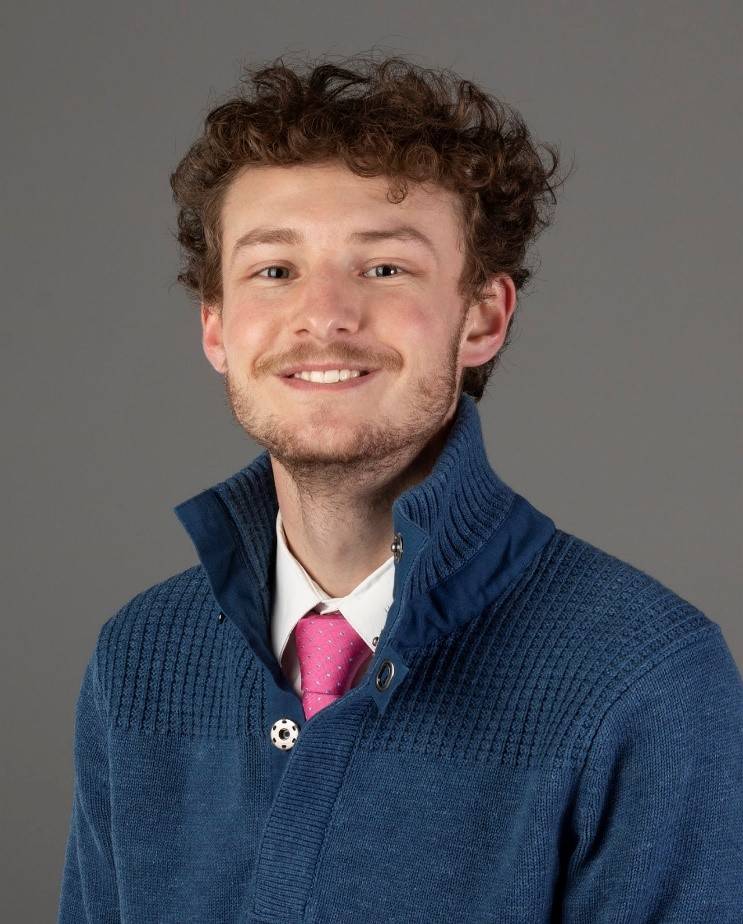 Orrin Clark
Student Associate
Orrin Clark is a second year student studying Industrial and Management Systems Engineering, from Bozeman Montana. He grew up ice climbing, running, and adventuring in the wilderness. He spent a couple years living in Argentina before he started his higher education at MSU. Now he is extremely involved both on and off campus which includes the Leadership Institute as of late. He is constantly working hard to gain knowledge, skills, and expertise to better contribute to his community. He fancies himself a poet, and you may find him listening to music, doing a little dance, or doing his very best.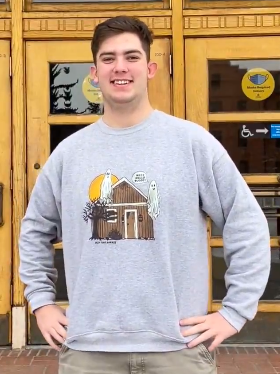 Kelton Devlin
Intern
Kelton Devlin is a first-year student studying Fish & Wildlife Ecology and Management. He grew up in a lot of places, including Washington State, North Carolina, and Okinawa, Japan. Kelton has a great appreciation of the outdoors and the wildlife that inhabit the many different parts of the United States. He enjoys going fishing, hiking, camping, and overall improving his knowledge of the natural world. If you want to find Kelton, he is either sitting somewhere listening to music, or wandering around campus reading the research posters at MSU. He is looking forward to gaining experience as a servant leader, and becoming an active member of the Bozeman/Montana State University community.
Sam Jackson
Student Associate
Sam is a charismatic and outgoing person. When he is not on campus organizing events, or helping his fellow Student Associates, he can be found by the river trying to fool a trout into a take. Sam is a student of life. He is motivated in helping others achieve their goals while simultaneously learning alongside them; he loves to emulate the motto "learn to lead by leading" in everything he does. One could say, it is his drive for constant refinement that helped him return to school to pursue his future in Political Science and Global Studies. As a sitting junior, and poli-sci major, Sam has his sights on a global audience; meaning, he not only wants to make a difference in our local neighborhood of Bozeman, but in the global community as well. He believes that differences can be made anywhere from conversations on a river bank, to the side of a mountain in winter, or at an in person or virtual event organized by the MSU Leadership Institute here on campus. If you feel the same way, as Sam does, then stop by our office to say "hey" and see what events he's organizing so you too can be a changemaker.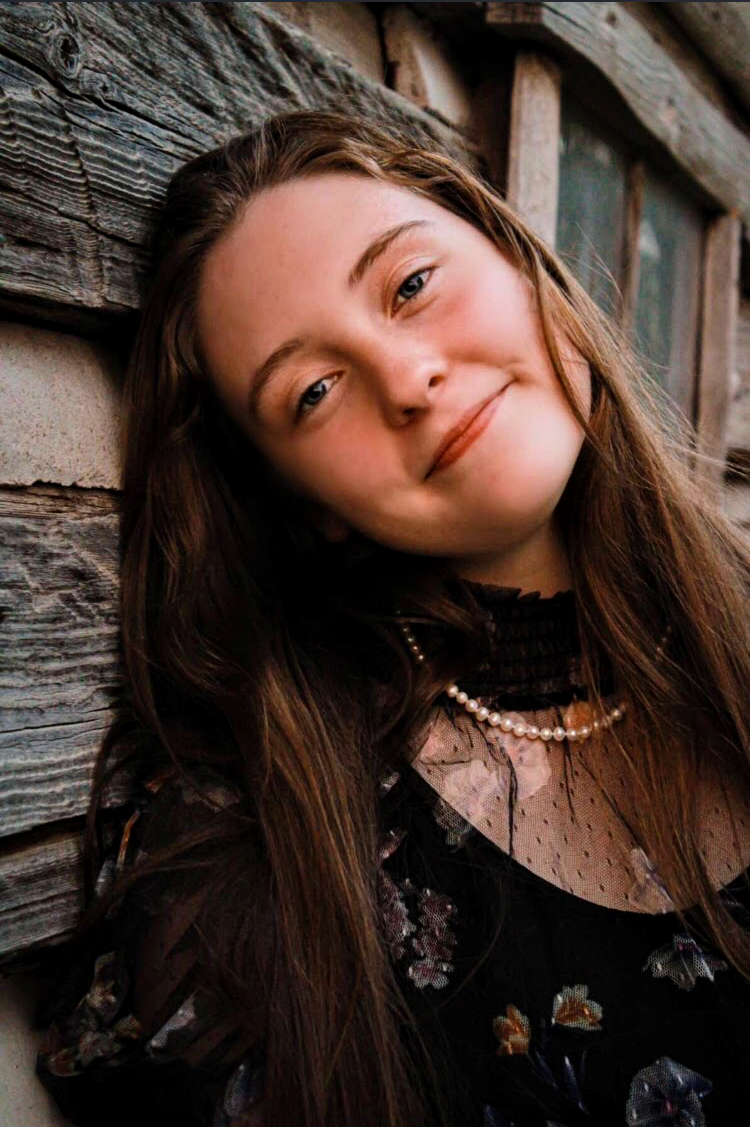 Isobel Pollock
Intern
Isobel Pollock is a first year at Montana State University studying pre-medicine. Growing up in Montana, she has developed a passion for helping youth become knowledgeable about decisions that impact our health. She is a firm believer that the quality of a community and a leader can be determined based on how they protect, serve, and encourage their most vulnerable. Her devotion to those most vulnerable began when she participated in clubs such as Youth Action Committee and Montana HOSA in high school. In her spare time Isobel is an avid bookworm and enjoys creative writing. She can most often be found in the library or watching movies with her friends.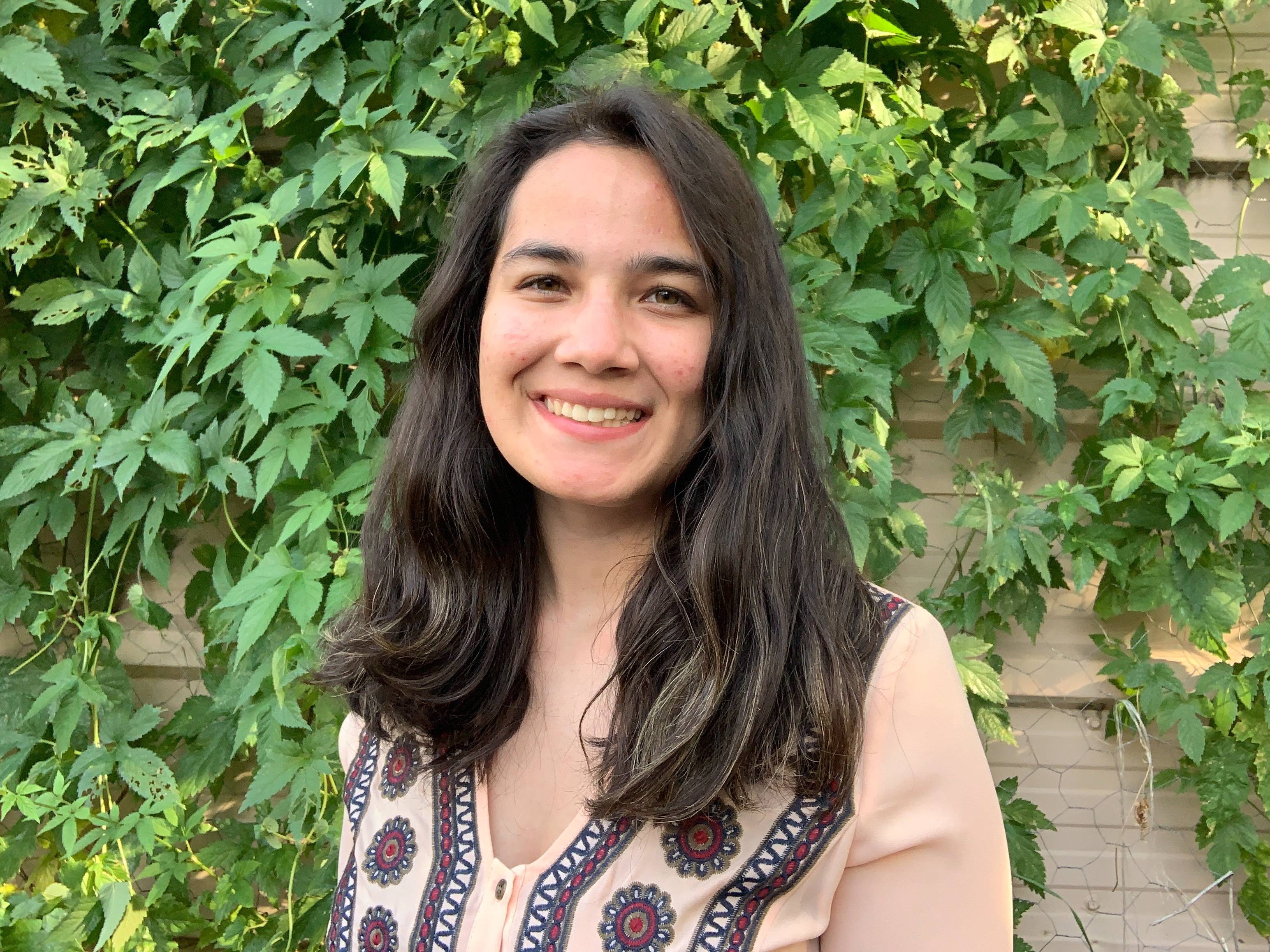 Meghan Rodriguez
Intern
Meghan is currently a freshman studying Environmental Science. She was born and raised in the small town Buena Vista, Colorado and because of that she has grown to love being outside. In her off time she enjoys rock climbing, rafting, hiking and photography. Through her prior experience being a mentor with elevateHER, Youth In Action and many other clubs Meghan found a passion for being a leader. She also enjoys volunteering her time any chance she gets and has spent her time in highschool volunteering with River Watch of Colorado and within her community. She is very excited to be joining the Leadership Institute team and can't wait to grow as an individual and benefit the MSU community.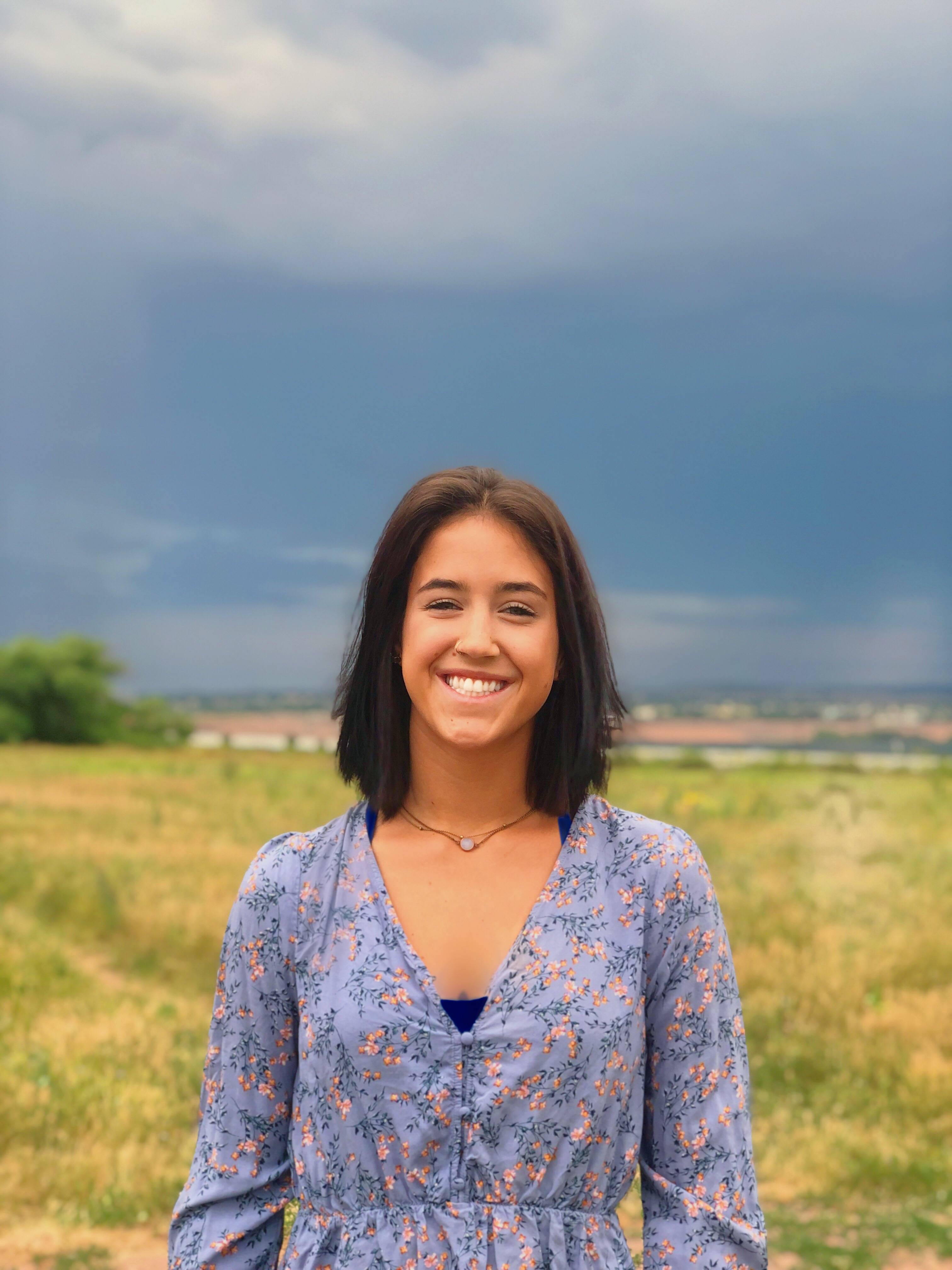 Kassidi Thompson
Student Associate
Kassidi is currently a sophomore pursuing a dual degree in Cell Biology & Neuroscience and Hispanic Studies, and she plans to become a physician dedicated to equitable and empathetic healthcare for all. Born and raised just outside of Denver, Colorado, Kassidi's passion for leadership began with positions as Class President and Vice president in student government and head of an annual Relay For Life event in her home county; she is so excited to continue working as a servant leader at the MSU Leadership Institute and to get more involved on campus this year! If Kassidi isn't studying or in class she is probably somewhere reading a good book, enjoying a coffee shop, or partaking in one of the many outdoor activities Bozeman has to offer.
Madisynn Weber
Student Associate
Madisynn Weber is a second-year student dual-majoring in Environmental Science and Environmental Studies with a minor in German. Growing up in Wyoming and Montana, she has grown a love for the outdoors and trying to preserve the beautiful lands that she grew up with. Madisynn strives to take advantage of every opportunity that is thrown her way, often getting involved with environmental and social advocacy. Her love for leadership has driven her to try, to preserve, and to create a better world. If Madisynn is not in class, you can find her at a local coffee shop, hanging out with her cat, or rewatching one of her comfort shows.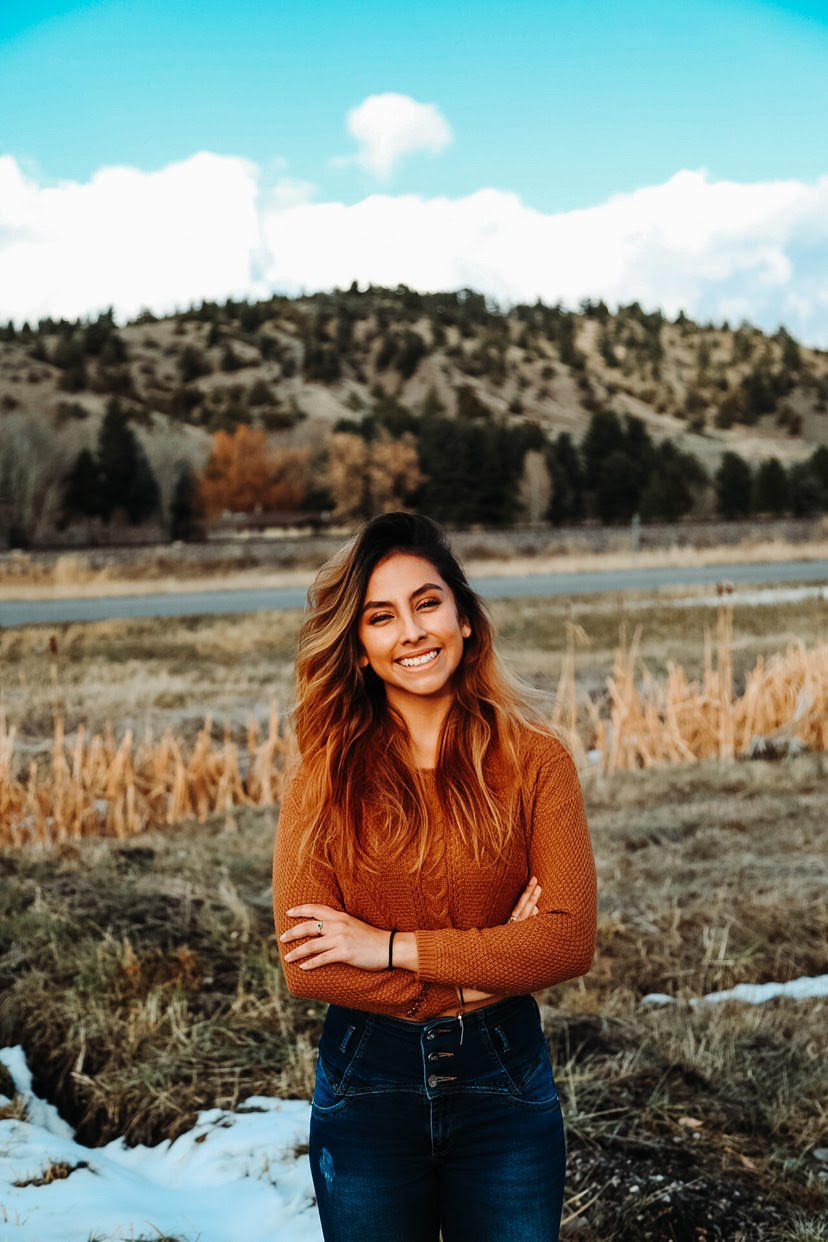 Vanessa Zamora Moreno
Student Associate
Vanessa was born and raised in Bogota, Colombia. A beautiful, crazy, and magical eight million people city. She encourages everyone to visit her country and evidence its magical realism (as Gabriel Garcia Marquez describes). She moved to the United States when she was 17 years old in pursuit of knowledge and opportunity. Currently, she is a third-year student at MSU, working on a double degree in Psychology and Business Management. Coming from a big city, Vanessa has fallen in love with the peace and kindness that the Bozeman community offers. She hopes to work with organizations that help those who have gone through traumatic events to recover the ownership of their lives, through success, peace, and self-knowledge. Nowadays, Vanessa is a member of the Boardroom Bobcats Program; and also teaches Latinx dancing with Sizzling Salsa. She encourages you to come and dance with her. In her free time, you will find her learning or practicing a new art skill, drinking coffee, and ready to have an adventure.