Student Staff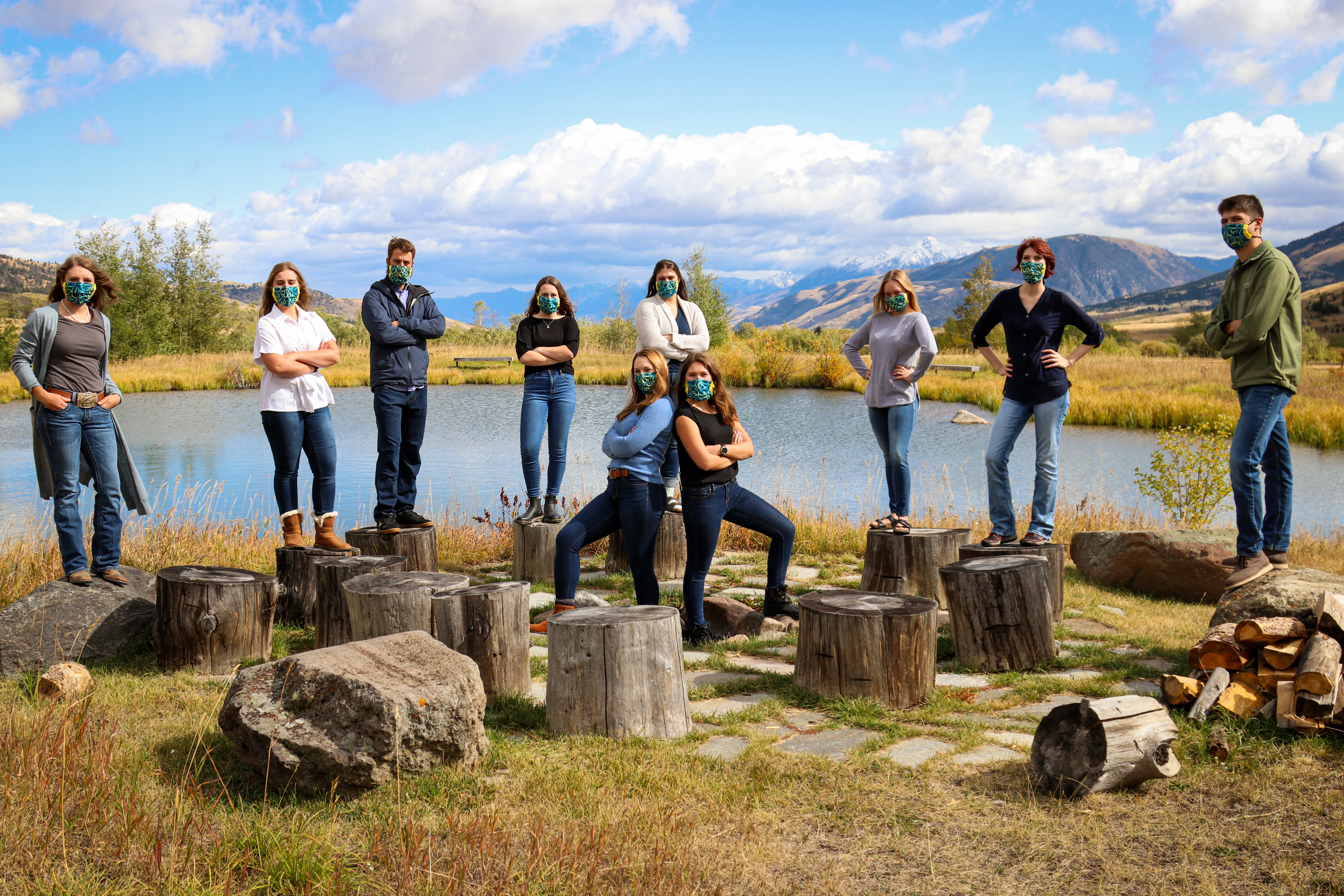 The MSU Leadership Institute offers both work-study and internship employment positions to students who would like to promote leadership across Montana State University and the state of Montana. Join us if you crave the opportunity to be part of a dynamic environment that offers opportunities to build confidence with your work skills. Duties include: public relations and community outreach, presenting leadership seminars, hosting guest speakers, facilitating the Leadership Film Series, maintaining the website, and more!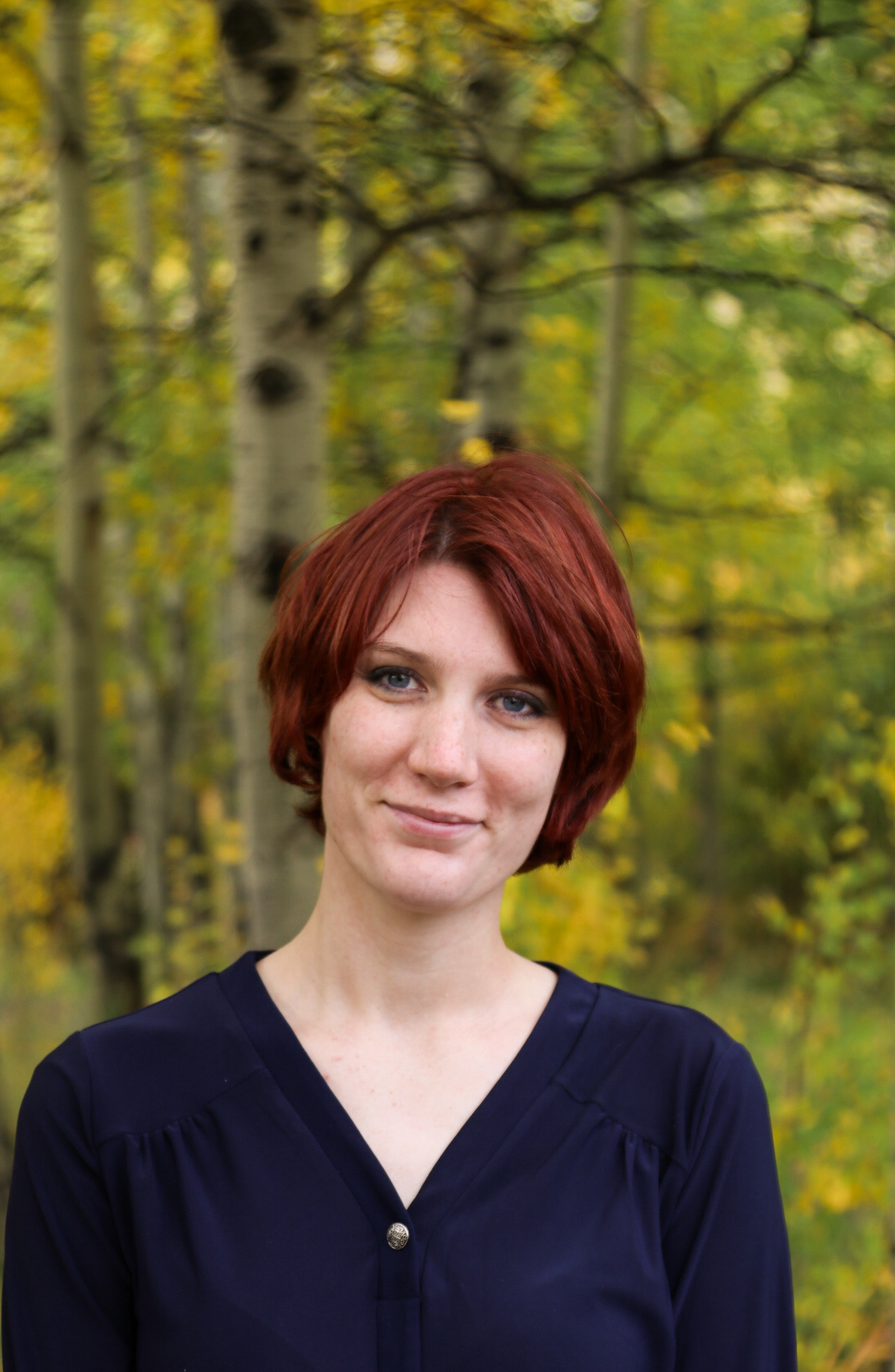 Liz Vinson
Student Associate
Liz Vinson grew up in Libby, Montana where she developed a passion for the outdoors and spent countless summer weekends hiking through the Cabinet Mountains and Glacier National Park. In 2015, she graduated Flathead Valley Community College with a combined Associate's of Art and Science degree. During her time at FVCC, Liz served as President of our chapter of Phi Theta Kappa International Honors Society as well as a regional officer in the capacity of Vice President of District V (heading up Montana and Alberta). Liz is now a senior in Physics, the interdisciplinary option, so that she could fit in neuroscience courses as she finds the overlap with physics fascinating. Active inclusion is a very personal thing for Liz as she is a nontraditional student. Liz is passionate about making a seat for everybody at the table. Liz is also a research assistant in the Imaging and Chemical Analysis Lab where she explores biocorrosion and pathogen detection. An avid football fan, Liz spends most of her weekends cheering on the Saints or the Bobcats alongside family and friends. She also enjoys wandering through nature, reading, listening to a variety of music genres, writing, and drawing.
Maddi Tandberg
Senior Associate
Madison "Maddi" Tandberg is a fourth-year student at Montana State University studying Computer Science. Maddi is a longtime volunteer with various FIRST programs, and sincerely enjoys working with youth to get them excited about STEM. Maddi recently discovered a passion for aviation through pursuing a private pilots license and loves geeking out over all things airplanes. In her free time, you may find Maddi at a local coffee shop reading the news, walking around Bozeman listening to a podcast, or watching NFL football. Maddi has the honor of maintaining this webpage, so if you find any mistakes please email her ([email protected]) and she will bake you a cookie.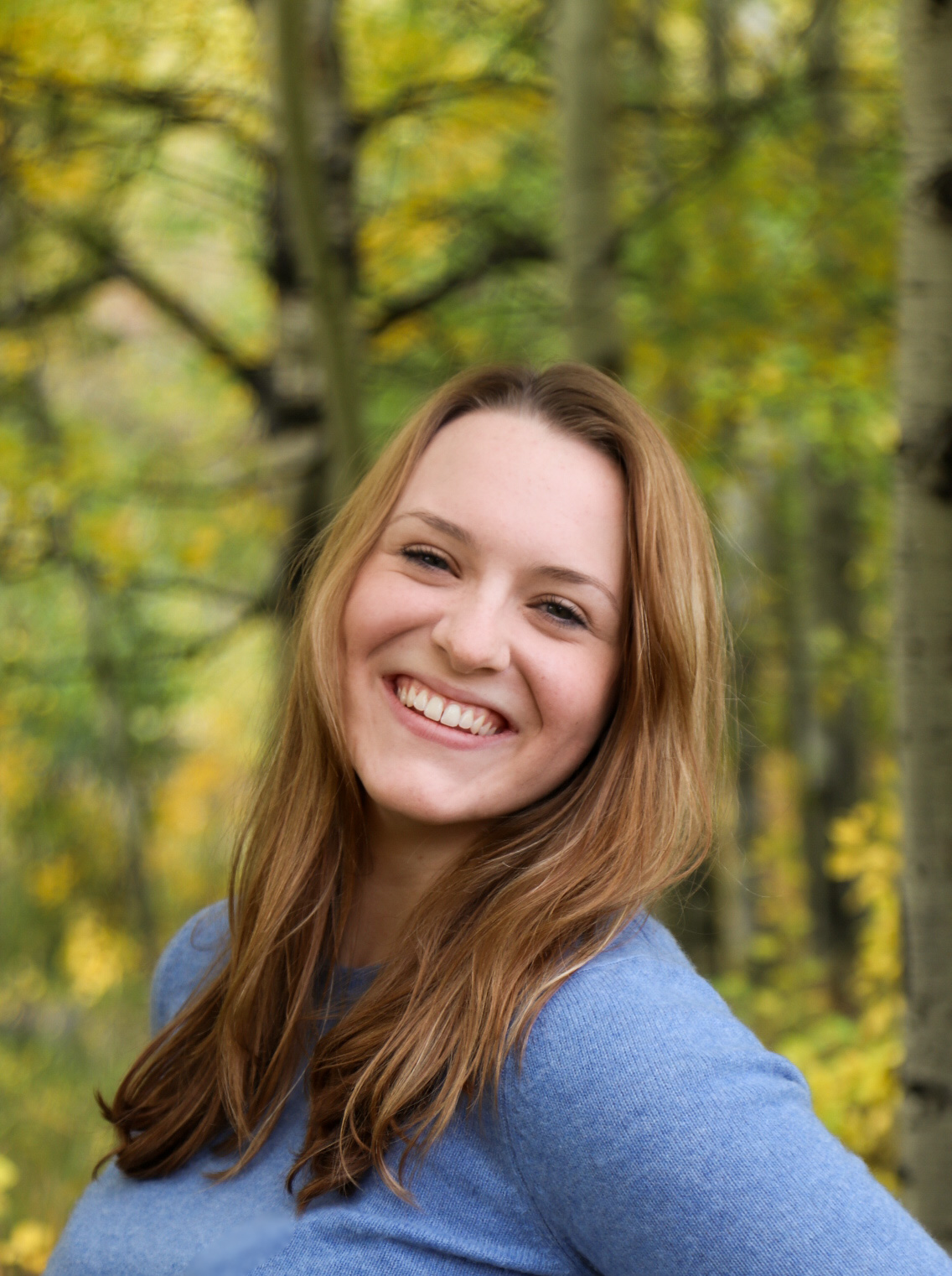 Anna DeCan
Senior Associate
Anna is currently a senior studying Organismal Biology with a focus in Pre-Veterinary Medicine. She has an innate love of animals and hopes to ultimately dedicate her life to the study and research of them. Anna is originally from Florence, MT where she lived with her parents, three siblings, and thirteen dogs. Life with that many animals is often chaotic, however, in the best way possible. Along with this, Anna enjoys photography, guitar, and in true Bozeman fashion, skiing.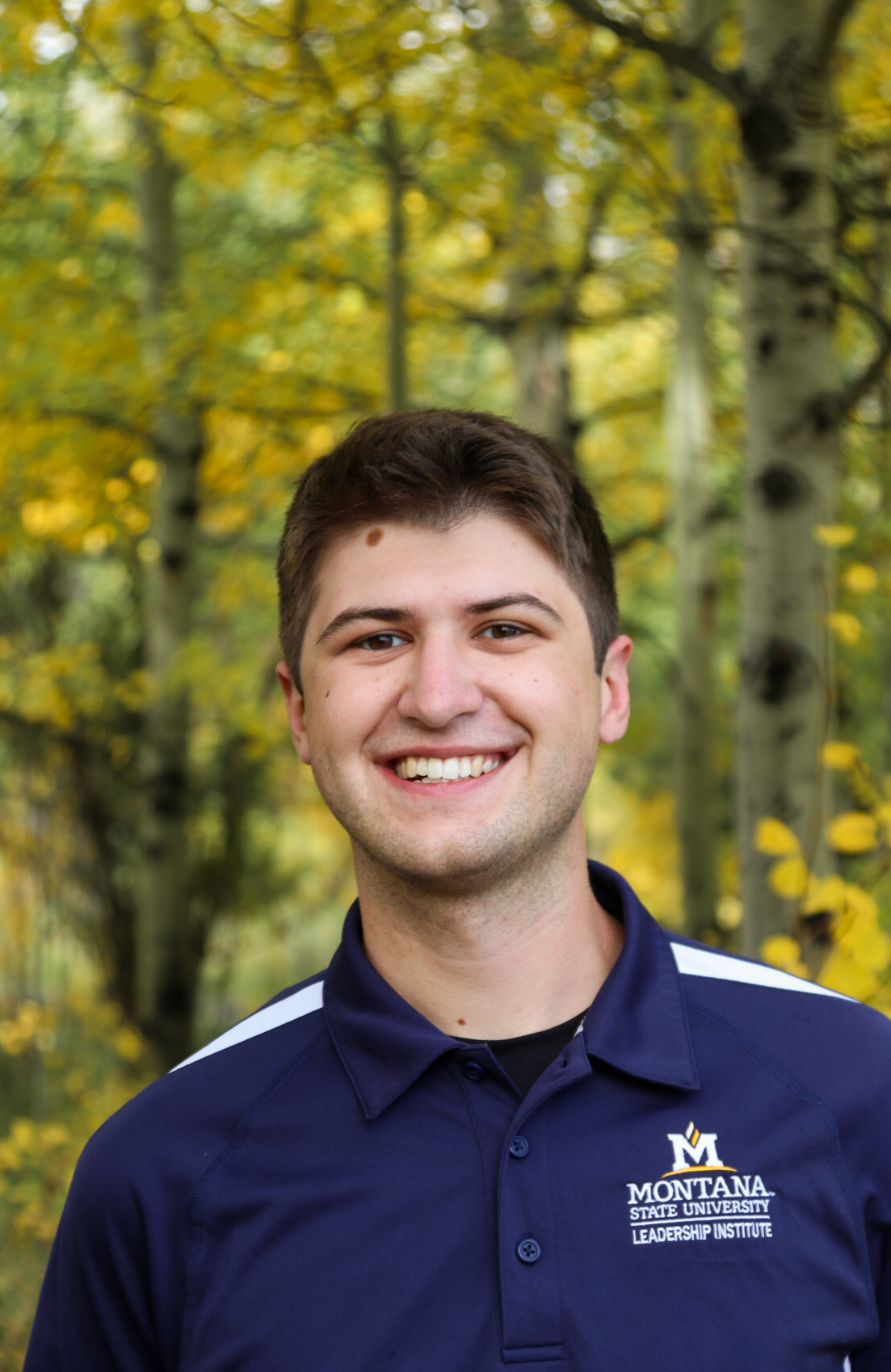 Preston Holmgren
Student Associate
Preston is a fourth-year Environmental Science student and third-year Student Associate from Tacoma Washington. If he's not snowboarding at Bridger Bowl, he's outside exploring the outdoors and everything Bozeman has to offer. If you're looking for him, there's a good chance you can find him studying at any random coffee shop, getting his caffeine fix.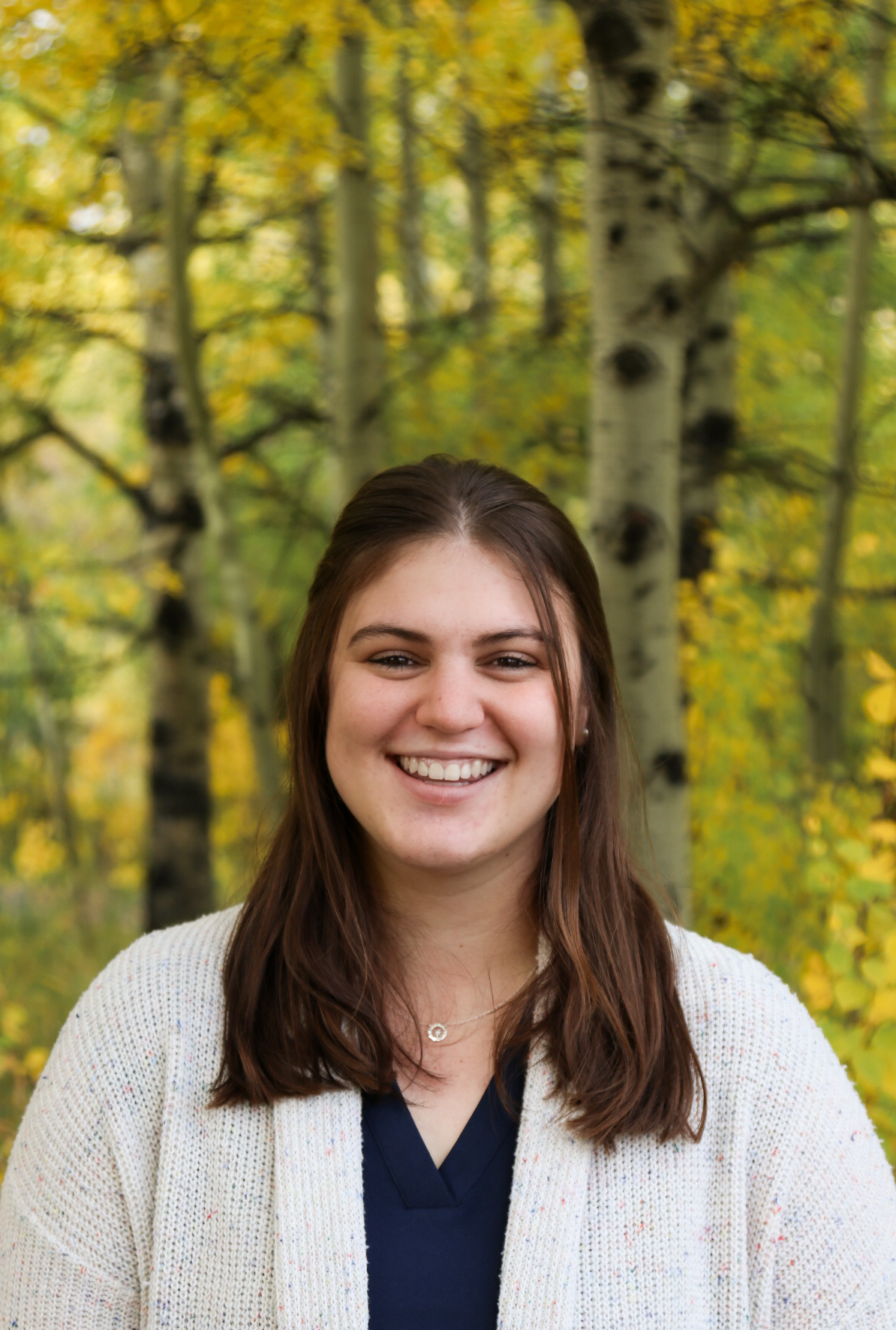 Mandy Brandt
Student Associate
Amanda "Mandy" is a Sophomore studying Agriculture Communications with the plan to minor in writing and International Business. Born and raised in the Golden State of California, she grew up in a small town about an hour outside Lake Tahoe. Mandy has a true love for sunshine, the lake and all things outdoors, so naturally Bozeman seemed like the perfect place for her, although she misses the heat. Mandy has a unique love for, rock climbing, being on the water as much as possible whether it be fishing or paddle boarding or even swimming, skiing, spontaneous adventures with friends which always include one or many coffee stops, watching Disney movies, playing with her two dachshunds and being involved in the world of agriculture and American Sign Language. She is ecstatic for this upcoming year and continues to grow her love for servant leadership.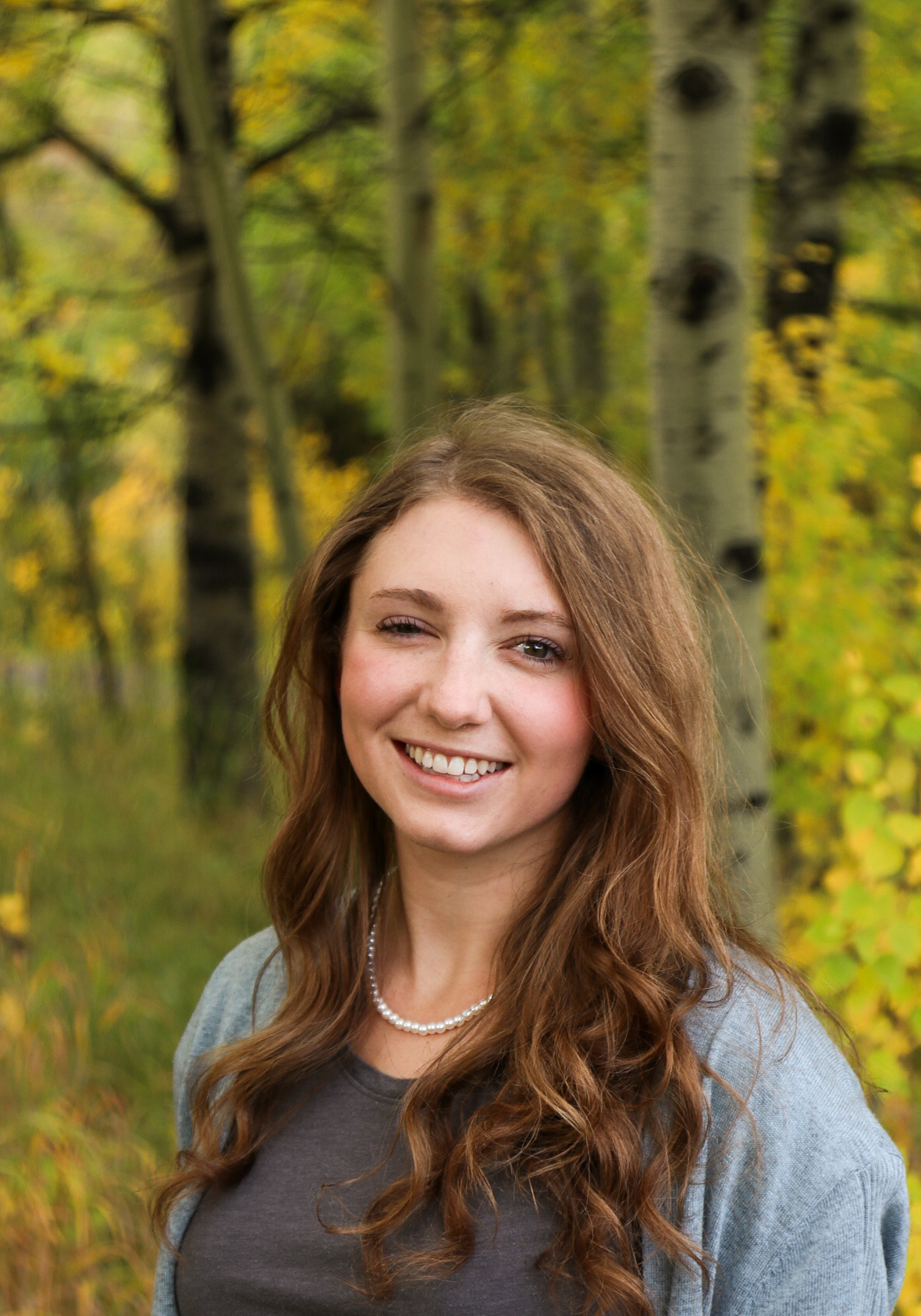 Caroline Roeder
Student Associate
Caroline is a born and raised Montanan having grown up near Choteau, MT. A sophomore studying Agriculture Business and Economics with a pre-law focus, she wants to become a practicing attorney focused on agriculture issues and policy creation. She is particularly interested in how agriculture and natural resources interface on public lands. The inspiration for this career choice came, in part, from her experience working on her family's sheep operation alongside her parents and older brother and from her experiences through 4-H and FFA. Her greatest passion in life is learning, so outside of the classroom you can find her cooking, playing instruments, and reading, along with a multitude of other spontaneous endeavors. While her passion for learning is strong, her love of chocolate may be stronger (best served dark with a cup of coffee on the side).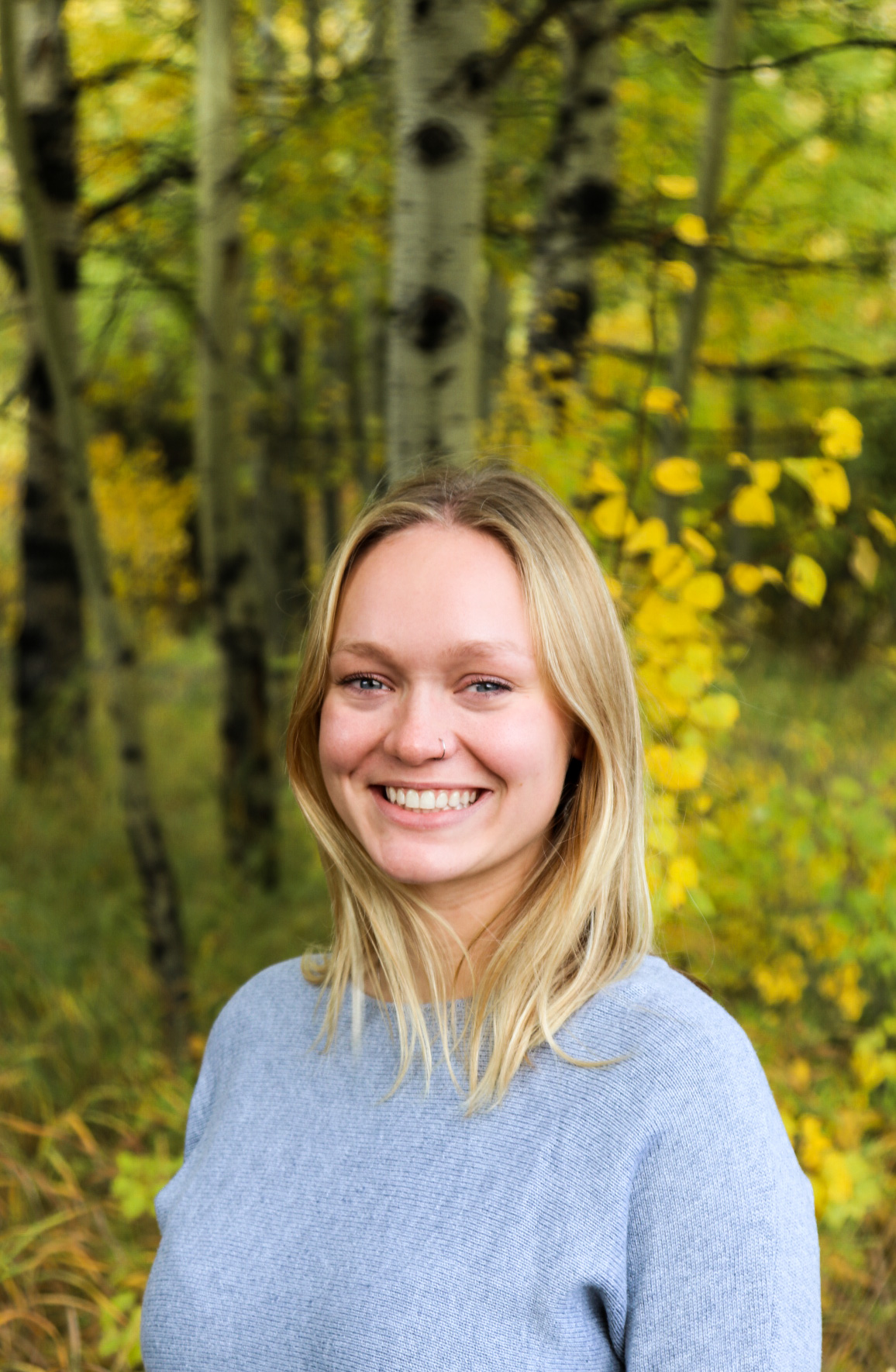 Rose Vejvoda
Student Associate
Originally from the "Apple Capital of the World," Wenatchee, Washington, Rose moved to Bozeman in order to pursue a degree in English-Writing, with a minor in Sustainability Studies. Rose's interest in leadership began in high school when she served as FFA club Secretary and President. She continues to use her leadership skills as President of the MSU student club, Sustainability Now. Nowadays, Rose has also become extremely passionate about sustainability and the natural world around us. When Rose isn't in the LI office or in class, she can probably be found outside. She enjoys hiking, backpacking, biking, paddleboarding, teaching herself ukulele, and simply just wandering around in the beautiful mountains around us! Rose also loves to travel, and is itching to go on her next trip, as soon as things return to normal.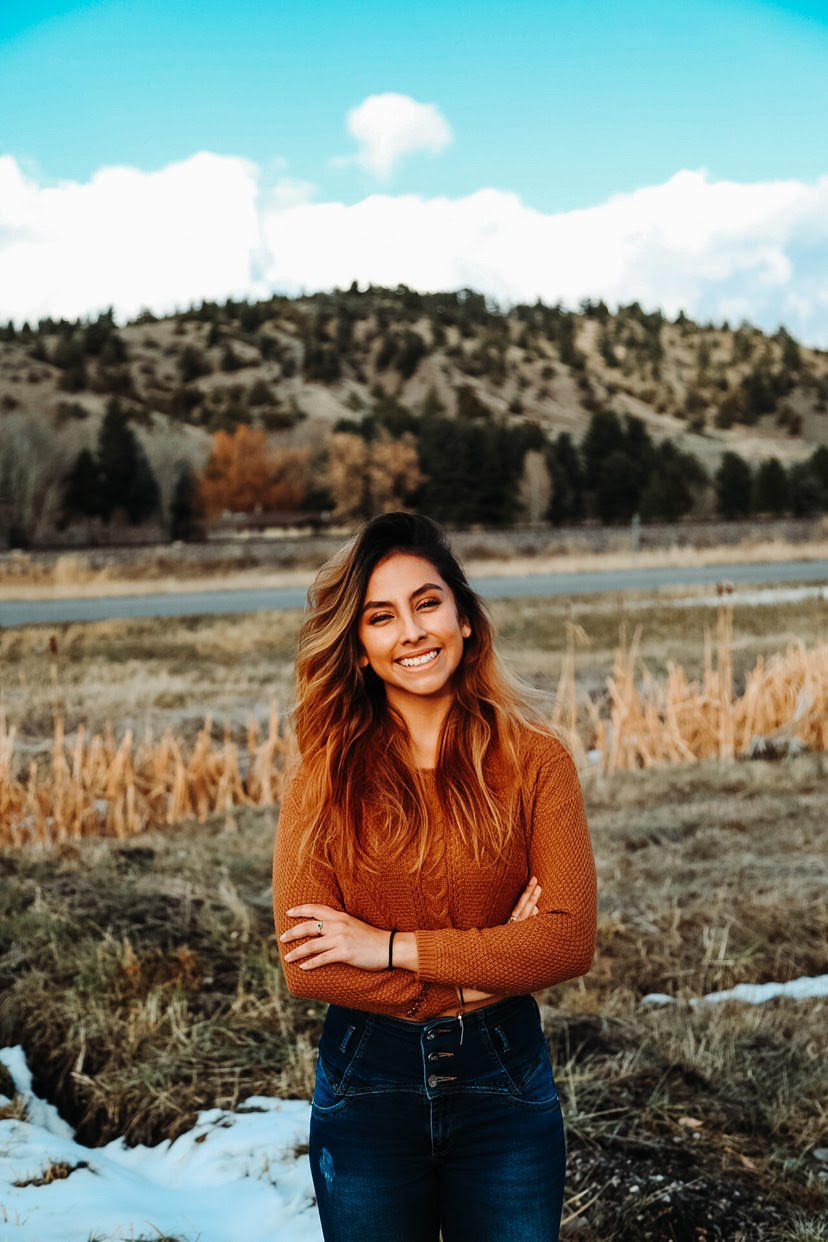 Vanessa Zamora Moreno
Student Associate
Vanessa was born and raised in Bogota, Colombia. A beautiful, crazy, and magical eight million people city. She encourages everyone to visit her country and evidence its magical realism (as Gabriel Garcia Marquez describes). She moved to the United States when she was 17 years old in pursuit of knowledge and opportunity. Currently, she is a third-year student at MSU, working on a double degree in Psychology and Business Management. Coming from a big city, Vanessa has fallen in love with the peace and kindness that Bozeman community offers. She is passionate about helping others find their way to success, peace, and self-knowledge. She hopes to work with organizations that help those who have gone through traumatic events to recover the ownership of their lives. Vanessa teaches salsa and bachata dancing with Sizzling Salsa (a local non-profit). She encourages you to come and dance with her. In her free time, you will find her learning or practicing a new art skill, drinking coffee, and ready to have an adventure.
Cole Hough
Student Associate
Cole is a sophomore studying Psychology who grew up in Colorado but most recently lived in Tacoma, Washington. He is passionate about music, fitness, skateboarding, snowboarding, and fly fishing. Prior to starting at MSU he did just shy of ten years in the military and transitioned out to focus on continuing his education. He is very excited to be in Bozeman, studying at MSU, and to be working at the Leadership Institute.
Quinn Sanderson
Student Associate
Quinn Sanderson is a freshman pursuing a double-major in Economics and English Literature. Born and raised in Billings, MT, she has bled Bobcat blue and gold since she was a baby. With a leadership background from serving as a Student Body Officer for the Billings Senior High Student Council to serving as the President of the Leadership Council for the Youth Volunteer Corps of United Way Yellowstone County, Quinn is excited to continue to work as a servant leader at the Leadership Institute, MSU, and beyond. If Quinn isn't studying or drinking her third coffee of the day, you can find her reading and writing (in true English-major fashion), listening to music, or getting active and spending time outdoors with friends.
Bri Daniels
Student Associate
Bri is a sophomore studying Business Management and Environmental Studies who is from Eau Claire, Wisconsin. She is passionate about sustainability and desires to be a catalyst for positive change through leadership and advocacy. When Bri is not on campus, you can find her enjoying the great outdoors hiking, biking, or skiing at Bridger Bowl. As a cancer survivor and an adaptive athlete, Bri also strives to be an advocate for people who have been affected by cancer and individuals in the disability community. Besides being outside, she loves listening to new music, drinking too much coffee, and playing guitar or ukulele. Bri is thrilled to be a part of such a dynamic team and is excited to grow at the Leadership Institute.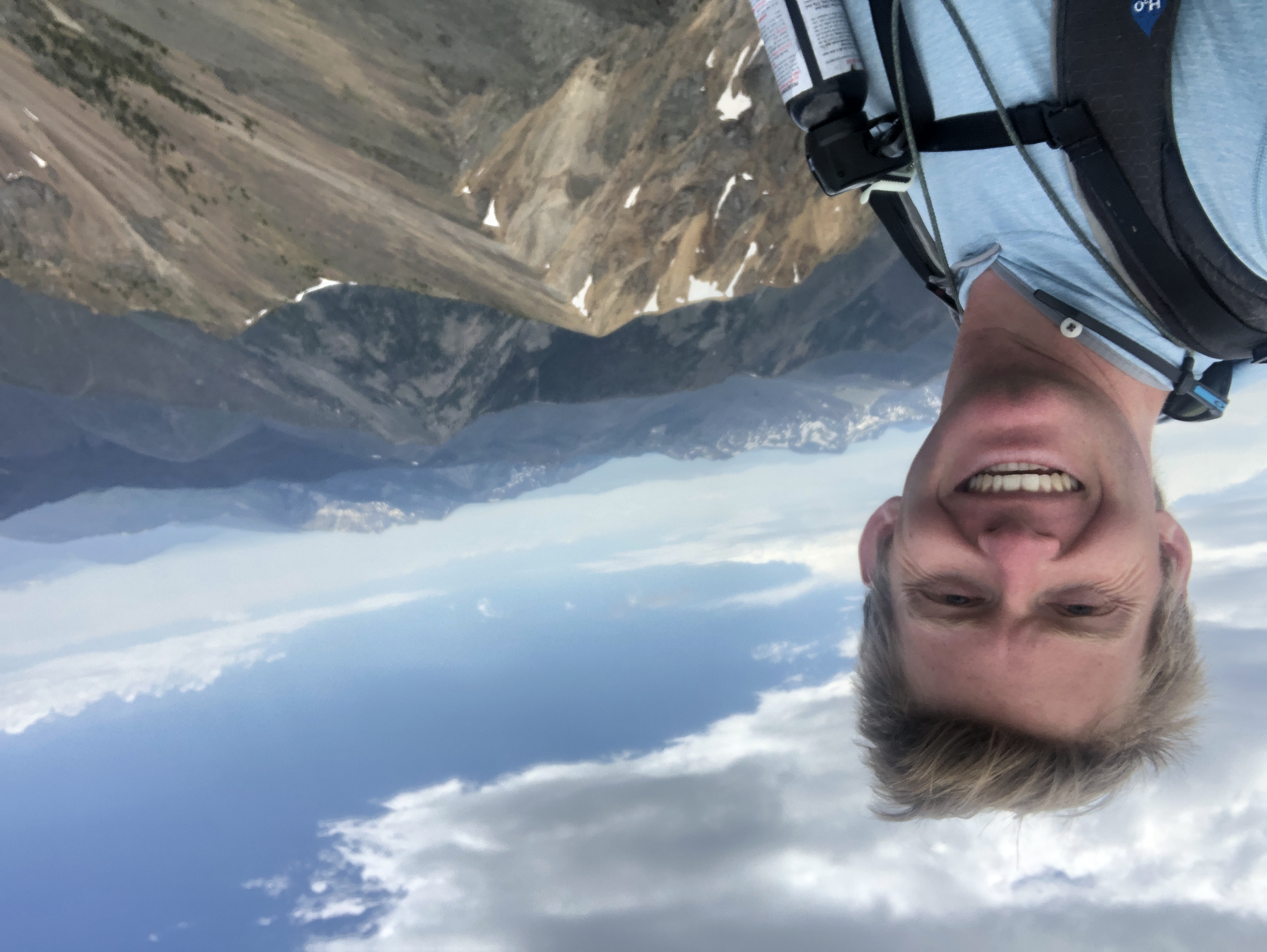 Sam Jackson
Student Associate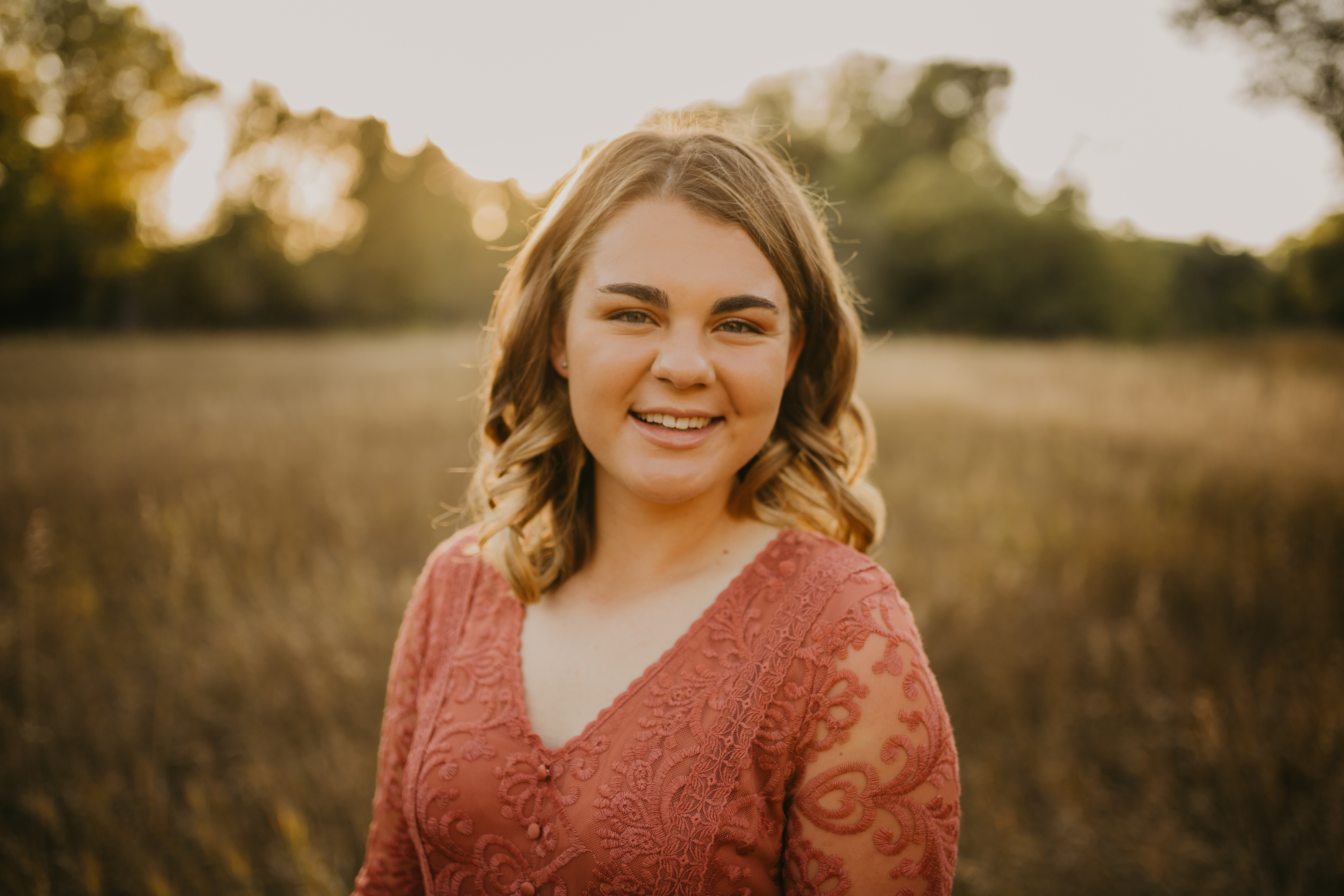 Lauren Bigler
Student Associate
Lauren is a first-year student pursuing a double major in Biotechnology and Agriculture Education Leadership. Originally from the Centennial State of Colorado, she enjoys spending time outside hiking, skiing, and exploring nature. Prior to attending MSU, Lauren spent a year serving as a Colorado FFA State Officer, and she looks forward to continuing to work as a servant leader at the MSU Leadership Institute. In her free time, Lauren can be found drinking a hot cup of tea, watching crime shows with friends, or practicing her amateur art skills.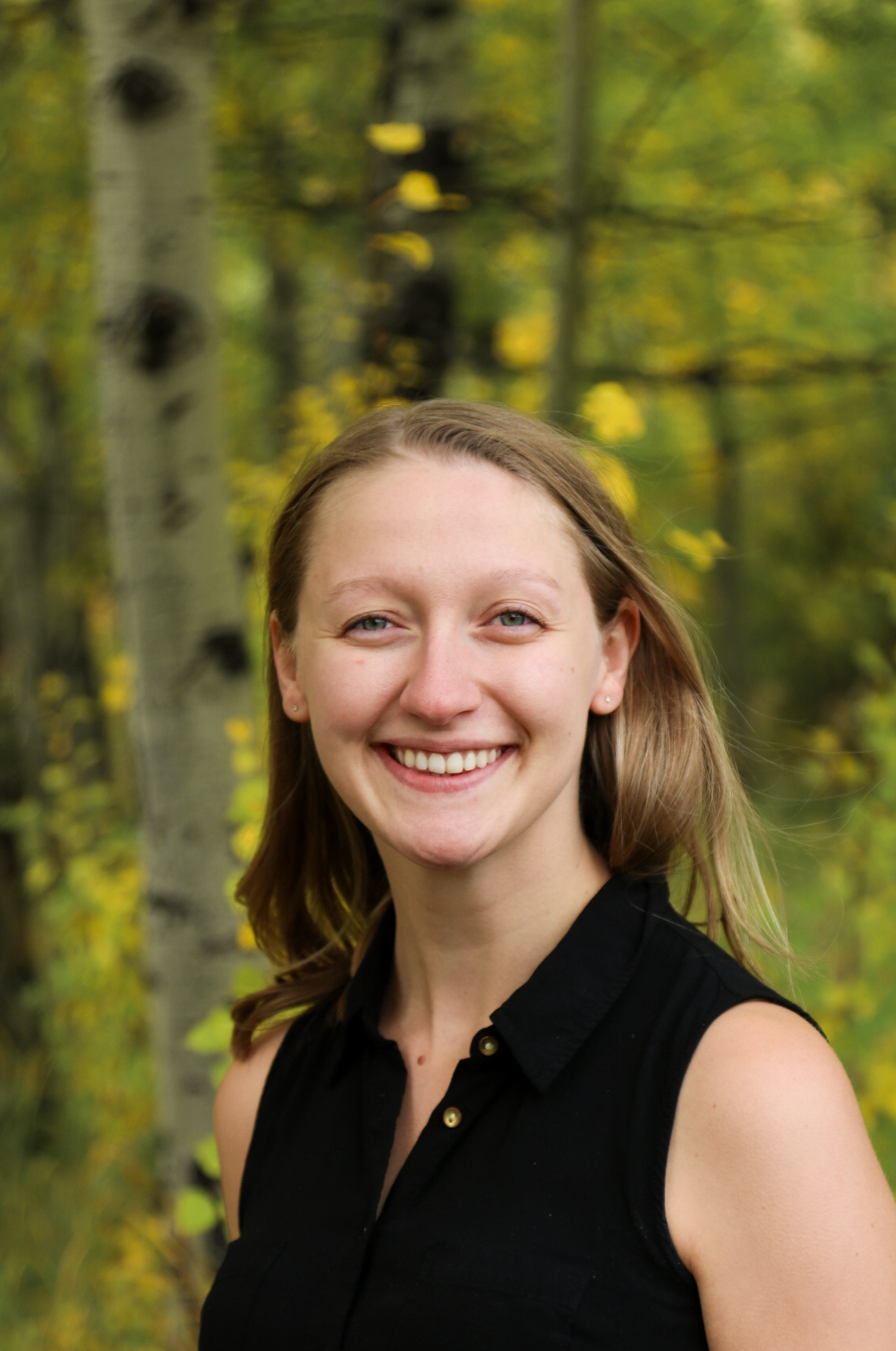 Sky Wernik
Interim Program Coordinator
Sky is originally from Issaquah, Washington, the proud home of Modest Mouse and Costco's worldwide headquarters. She graduated from MSU with a B.A. in French & Francophone Studies in 2015, as well as a Certificate in College Teaching in 2019. Currently, she is pursuing a Master's of Education in Higher Education. Sky loves mentoring and working with students, and dreams of one day guiding experiential learning expeditions abroad. Outside of the Leadership Institute, you can find Sky hiking around Bozeman, baking quick breads, or putting her national parks annual pass to use.