MSU Leadership Institute
Inspiring MSU students to become leaders who serve as catalysts for positive change
MSU Leadership Institute
presents
Neil deGrasse Tyson
March 4
7:30 p.m.
Brick Breeden Fieldhouse
---
ASMSU and MSU Leadership Institute announce livestream for MSU students! details
Spring 2015 Programs & Workshops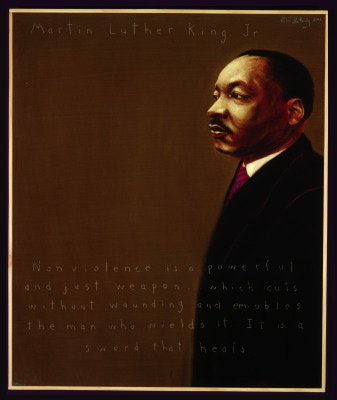 Annual Martin Luther King Day Lecture


Bozeman will celebrate the life and work of Martin Luther King, Jr., with a program sponsored by Humanities Montana, several MSU Offices, Bozeman-area schools and local organizations. Renowned portrait artist, author and advocate for human rights, Robert Shetterly, will give a public presentation on January 20th at 7 p.m. at the Crawford Theater in the Emerson.
Spring 2015 Leadership Summit

Renew You: Personal Development for Success and Inspiration
Dates: Friday, February 27th – Saturday February 28th, 2015
Location: Secret
Cost: $15
Who: Open to all MSU students, limited space available
The Spring 2015 Leadership Summit is a unique experience that will provide you with an opportunity to get away from the stress of everyday life and rediscover your passion and inspiration. You will be challenged to take an introspective look into your personal leadership style and will attempt to gain a deeper understanding of yourself and what drives you.
This overnight retreat will focus on an activity-centered learning environment that includes areas such as organization, discovering your inner balance, and the role humor can play in being an effective leader. You will have the opportunity to participate in both fun and relaxing activities and will hear from many highly successful professionals from a variety of fields.
Register. Applications are due by February 20 at 5:00 p.m.
News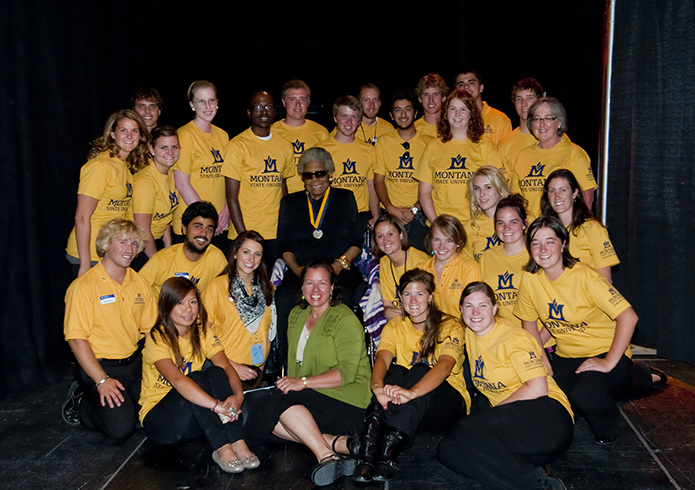 The new living, learning community option, in North Hedges next year, will encourage involvement, engagement and leadership.
More news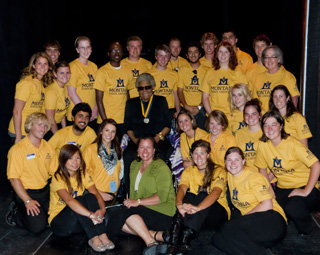 Maya Angelou with the Leadership Institute.
Founded in 1997 by the Associated Students of Montana State University to provide leadership opportunities and inspiration to students, the MSU Leadership Institute offers answers, resources, and connections for the future leaders of business, government, and education. Acting as a catalyst to the awakening of students' natural leadership skills, communication abilities, and creativity, the Institute empowers students to do more.
The Leadership Institute will lead Montana forward by generating further student involvement through increased leadership connections, trainings, film series, dynamic lunch discussions, and quality keynote speakers. Students will be constantly challenged to think deeper about their current leadership roles and their future impact. By leveraging powerful ideas into action, the Leadership Institute provides an environment for growing student leadership innovations.
To donate to the MSU Leadership Institute click on the above link to access the MSU Foundation online donation form. Be sure to use the "Other" blank when choosing the designation for your gift to indicate that you want your donation to go to the MSU Leadership Institute.