Upcoming Events
The MSU Leadership Institute Annual Film Series Presents: "Charged" (2017)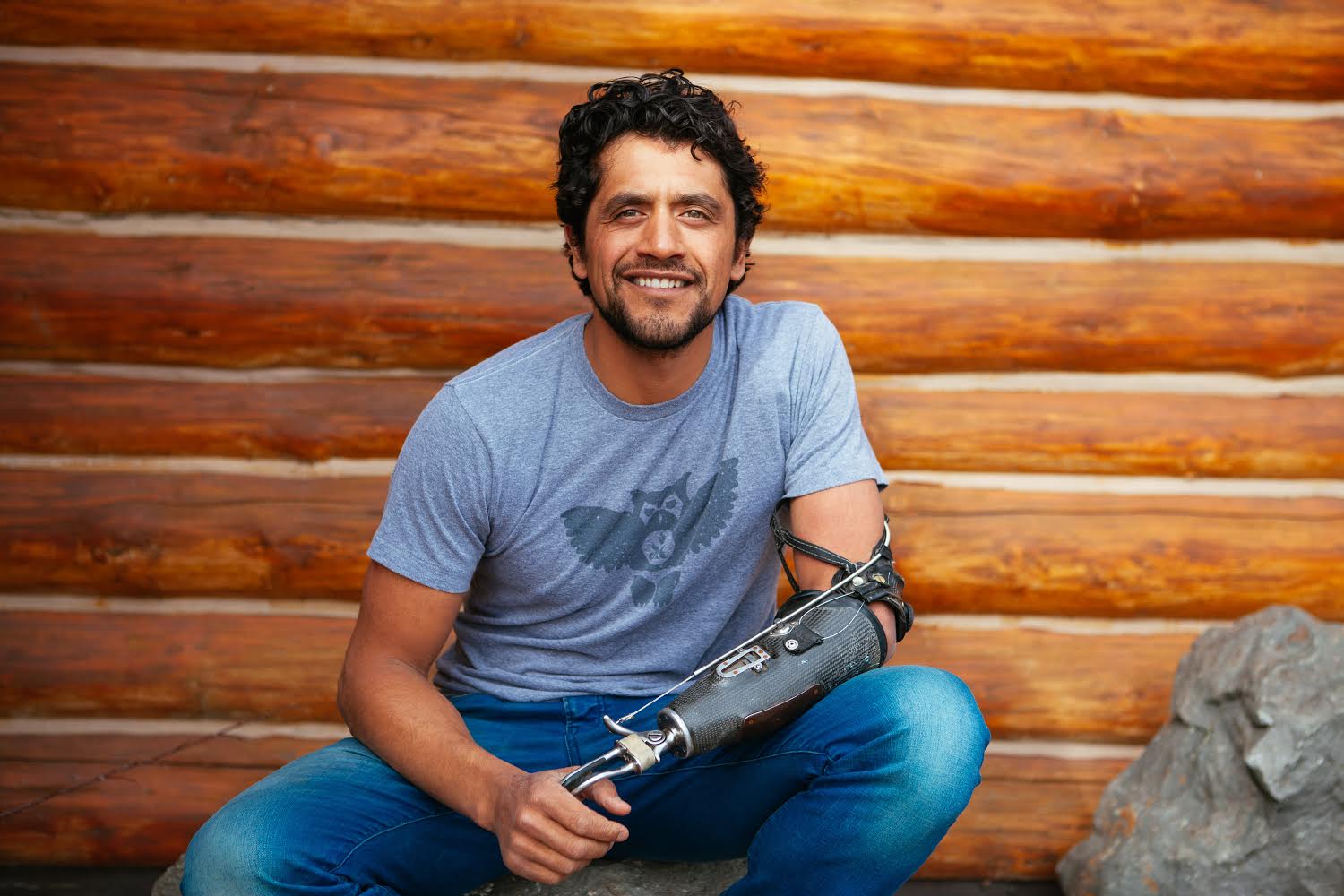 "Charged" chronicles the journey of Eduardo Garcia, a chef to celebrities and outdoorsman whose life nearly ended in 2011 when he was shocked by 2,400 volts of electricity after touching the carcass of a dead bear with the tip of his knife while hiking in the backcountry of Paradise Valley. Garcia lost his hand, ribs and muscle mass and was airlifted to a burn center in Utah. Through sheer resilience, and with the help of his former partner, Jennifer Jane, Garcia gained back his health only to learn that he had another battle, this one with cancer. The film recounts Garcia's learning to embrace his past, his family and his future.
The screening and Q&A are free and open to the public, although advance tickets are required. While tickets are free if ordered online, over the phone or at Rosauers, a $2.50 convenience fee per ticket will be charged. Tickets picked up in person at the Bobcat Ticket Office or Ask Us Desk will not incur any additional charges. There is a four-ticket limit per person.
New Mentorship Program: MSU Changemakers
The MSU Leadership Institute introduces MSU Changemakers as part of their 20th-anniversary celebration. This program works to guide students in transforming their passionate ideas into actions that initiate positive change to serve the greater Bozeman community. All MSU students are encouraged to apply for mentorship and financial support from the MSU Leadership Institute. Upon the application's approval, the student will then work with the Leadership Institute to bring their change-making ideas to life. Applications and additional information can be found on our Mentorship Page.
Read All About It! MSU News on Dr. Paul Farmer
On January 31, 2018, Dr. Paul Farmer spoke to over 1,400 people. Read all about the event through MSU News: Montana State with Dr. Paul Farmer
Leadership Institute Celebrates 20th Anniversary
For the past 20 years, the MSU Leadership Institute has proudly supported leadership development for MSU students. The Leadership Institute's mission is 'to inspire MSU students to become leaders who serve as catalysts for positive change.' The Leadership Institute has been honoring that mission through facilitating leadership trainings, workshops, film series, special events and hosting world-renowned speakers.
Established in 1997 by the Associated Students of Montana State University to support leadership development for students, the MSU Leadership Institute aims to work on a system-wide basis to provide, coordinate, plan and organize leadership advancement opportunities. Past events include the Khumbu Climbing Center fundraiser, where the Leadership Institute raised $48,000 in an evening, the MSU Leadership Summit, an overnight leadership retreat and lectures from Sir Ken Robinson, Neil deGrasse Tyson, Salman Rushdie, Maya Angelou and Condoleezza Rice.
Come join the MSU Leadership Institute this year as we celebrate the past 20 years of leadership excellence and plan the next 20 years.
Want to get Involved?
Come stop by the office and say "Hi." We are located in the SUB, room 187.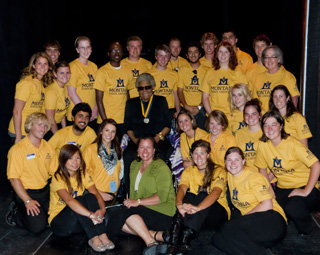 Maya Angelou with the Leadership Institute.
Founded in 1997 by the Associated Students of Montana State University to provide leadership opportunities and inspiration to students, the MSU Leadership Institute offers answers, resources, and connections for the future leaders of business, government, and education. Acting as a catalyst to the awakening of students' natural leadership skills, communication abilities, and creativity, the Institute empowers students to do more.
The Leadership Institute will lead Montana forward by generating further student involvement through increased leadership connections, trainings, film series, dynamic lunch discussions, and quality keynote speakers. Students will be constantly challenged to think deeper about their current leadership roles and their future impact. By leveraging powerful ideas into action, the Leadership Institute provides an environment for growing student leadership innovations.
To donate to the MSU Leadership Institute click on the above link to access the MSU Foundation online donation form. Be sure to use the "Other" blank when choosing the designation for your gift to indicate that you want your donation to go to the MSU Leadership Institute.