Montana State University President's 2009 Service Learning Award
Awarded to Dr. Florence V. Dunkel, 17 February 2009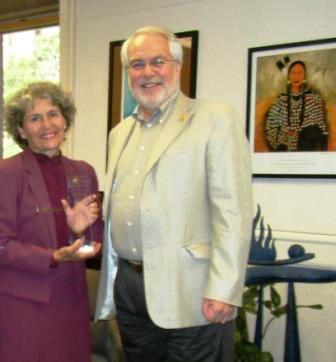 The photo on the right shows Dr. Geoffrey Gamble, President of Montana State University in his office with Dr. Florence Dunkel holding her award.
Dr. Gamble retired at the end of 2009.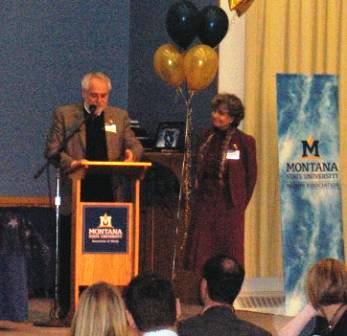 The left photo is of the actual presentation of the Montana State University President's 2009 Service Learning Award to Dr. Florence V. Dunkel in the Student Union Building on 17 February 2009.
Last updated on 1 March 2010 by RED diggs@montana.edu