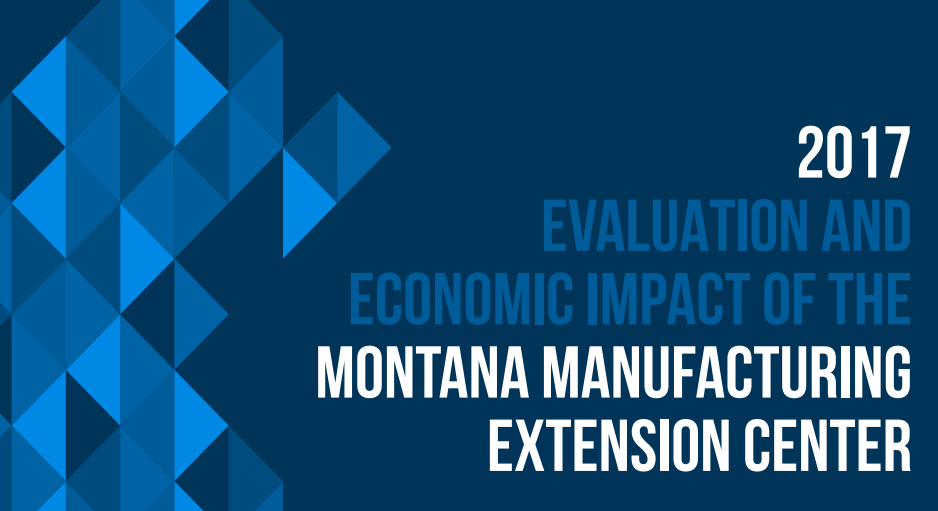 The Montana Manufacturing Extension Center is a statewide manufacturing outreach & assistance center staffed by full-time professionals with extensive experience in manufacturing and business in a variety of industries. MMEC can assess your business operations today and help you grow, innovate, and enhance profits for tomorrow. Our staff is knowledgeable, unbiased, and forthright in their observations as we work with you to improve your business.
With a proven record of positive impact for client firms and the economy, we can tap not only our expertise but also a power-packed team of resources to assist you with your business success. Download our brochure here.
Our results are derived from an independent survey of client initially surveyed six months after a project closes. That data is analyzed by the Bureau of Business and Economic Research at the University of Montana.for overall satisfaction, trends and the economic impact of MMEC services in an annual report:
Read: 2017 Evaluation and Economic Impact of the Montana Manufacturing Extension Center (based on independent client surveys).
Our home office is in the College of Engineering at Montana State University, Bozeman, with remote offices in Billings, Missoula, Kalispell, and Great Falls. MMEC has provided worthwhile assistance to improve top-line and bottom-line growth to over 1,000 clients across Montana from Alzada to Eureka and Corvallis to Opheim (in 54 of Montana's 56 counties!).
A showcase Lean Pull System at Timberline Tool eliminated overstock with a 65 percent reduction in finished goods without delaying deliveries and cut inventory carrying costs by more than $135,000 on two high-volume tools. "We can operate in less space because our new layout is designed for flow."

Ken Green, President, Timberline Tool, Whitefish
Hear more from manufacturers in the video clips below, including Pat Miller Sr. and Patrick Miller Jr. from PFM Manufacturing and Don Profota from Lattice Materials.
Heroes of American Manufacturing
From Montana to NYC -- Hear what manufacturing firms from Townsend MT & Lee Spring, NY, have in common.
Montana and New York's clients are featured in this brief video, an inspiring Made in America success story that debuted at the national MEP conference, Manufacturing Innovation May 2012.
How MEPs Help Strengthen Manufacturing
A video featuring former MMEC Board Member Don Profota about 2 minutes in.
"The fact that we started looking at things systematically with the help of MMEC early in the process (of moving from development into production with a promising technology) means we incorporated best practices and streamlined production to maximize our capabilities and capacity." Since working with MMEC, the company has seen exponential growth in outside sales for 2010, representing more than 25 percent of the company income with forecasts of continued increases.

Elizabeth Noonan, AdvR contract coordinator, Bozeman
We can help small companies (20 or fewer employees) with workforce training grant applications made available by the Montana Department of Labor. Contact your local MMEC Business Advisor, BEAR Team or SBDC Center to learn more. The Montana Department of Commerce also has workforce training grants.
MMEC - Making a Difference From MMEC founding in 1996 through Q2 2018
As a result of direct MMEC services per clients surveyed
| Process | Results |
| --- | --- |
| Increased/Retained Sales | $1.245 billion |
| Cost Savings | $140.9 million |
| Capital & Workforce Investments | $297.7 million |
| Manufacturing Jobs Created/Retained | 5,549 |
* From independent survey & analysis process approved by the National Institute of Standards &Technology (NIST)
NIST Manufacturing Extension Partnership (MEP)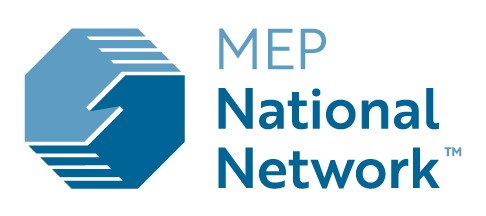 MMEC is part of the MEP National Network, focused on helping small and medium-sized manufacturers generate business results and thrive in today's technology-driven economy. The MEP National Network celebrates 30 YEARS in 2018. Because we don't pretend to know everything, we have cultivated extensive resources and partnerships in Montana and elsewhere to find the answers or additional services you need. Our smart 800-number 800-MEP-4MFG connects Montana callers to MMEC; from other states, the connection is to the MEP center in that area. MMEC receives financial and program support from MSU, the State of Montana, the National Institute of Standards & Technology (NIST), MEP and other private/ public partners.