Graduate Program Overview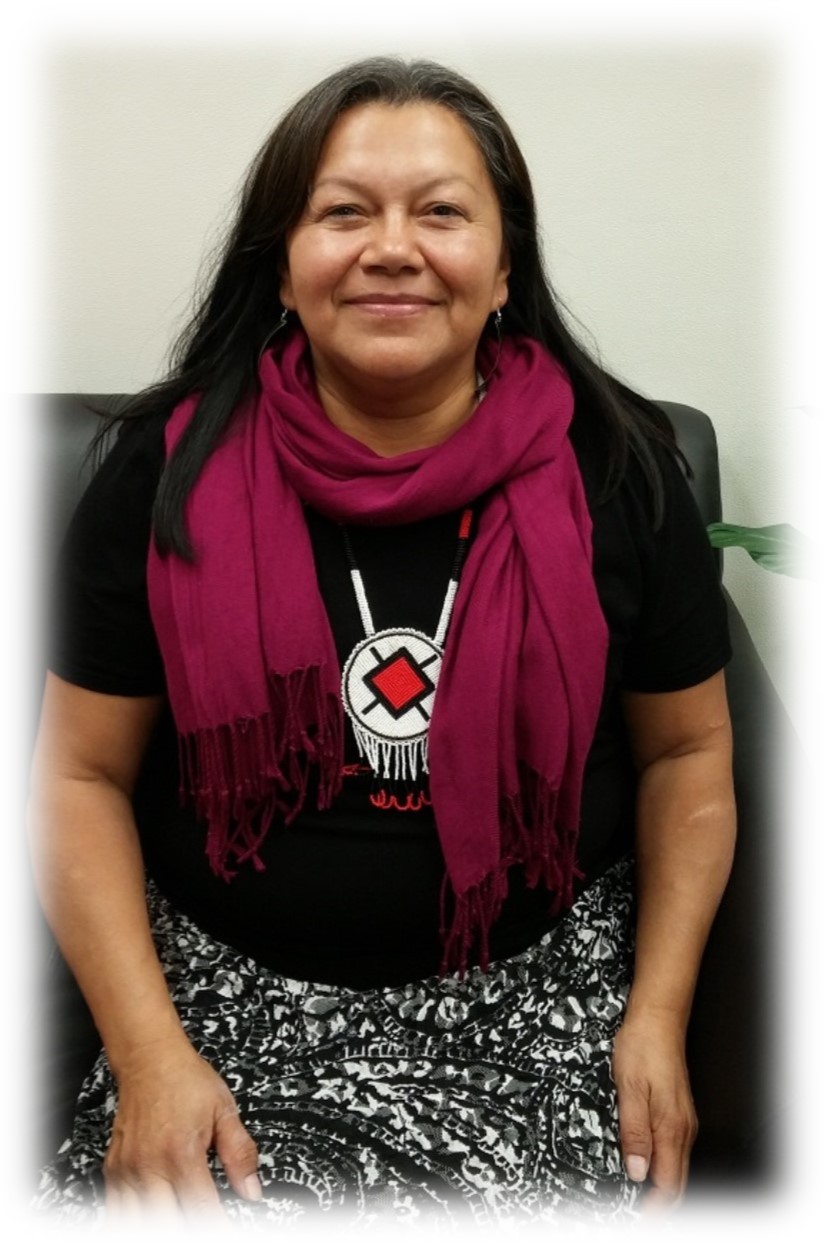 Former NAS graduate student & GTA Marsha Small
Important Links for Graduate Students
Native American Studies Graduate Handbook
Please contact Megan Gourneau at megangourneau@montana.edu with questions about our graduate programs.
The Department of Native American Studies offers a Master of Arts degree in Native American Studies. This degree conforms to the general requirements in the MSU-Bozeman Bulletin. Every graduate student must be familiar with these requirements.
The information that follows below supplements the MSU-Bozeman Bulletin with specific requirements that pertain to the graduate degree in Native American Studies.
Master of Arts Degree
NAS Dept Deadline for SUMMER APPLICATION submission: March 15
NAS Dept Deadline for FALL APPLICATION submission: July 15
NAS Dept Deadline for SPRING APPLICATION submission: November 15
Admission Requirements
Baccalaureate degree in Native American Studies or related field
3.0 Grade Point Average
Official undergraduate transcripts from all universities attended
MSU M.A. Graduate Application from the MSU Graduate School
Three letters of recommendation
A Statement of Interests and Goals outlining the student's particular background and interests in NAS, work and experience related to NAS or Indian communities, as well as goals and objectives in obtaining a Master's degree in Native American Studies
Two short academic writing samples that demonstrate your abilities to do graduate level research & writing with citations
Resume or CV
M.A. applications can be obtained on line here or from Native American Studies. Incomplete applications cannot be considered. M.A. applications for students wishing to be considered for a teaching assistantship for the fall semester will be due by March 1. Applications for fall semester will be accepted until July 15, but no guarantees of financial assistance can be made. Applications for candidates wishing to begin in spring semester will be due in the department by November 1. International degree and non-degree seeking applications are due June 15 for Fall Semesters and November 1 for Spring Semesters.
Degree Requirements
The M.A. degree, Thesis Option, requires a total of 31 credit-hours and the Professional Paper Option requires 30 credits. All students must take:
NASX 540, Theoretical Positions in Native American Studies (3 credits),
NASX 541, A Critical Approach to Native American Studies Methodologies (3 credits), and
NASX 530, Federal Indian Law and Policy (3 credits).
In addition to the courses listed above, students may also take 400-level courses in Native American Studies and in related disciplines, after consultation with their advisor.
Mastery of Subject Matter
Mastery of the major field will be determined by 1) a thesis or professional research paper; 2) a record of excellence in all courses taken as part of the graduate program; and 3) an oral defense of one's thesis (for the Thesis Option).
Research Proposal Presentation (Prospectus)
A prospectus (research proposed) is required to be submitted after the student has completed 2/3 of his or her coursework. The Prospectus is required to be defended and approved before the students is allowed to register for thesis or professional paper credits.
Graduate Teaching Assistantships
A limited number of graduate teaching assistantship positions are available. Applicants who are interested in a GTA position should so indicate in their application for consideration.