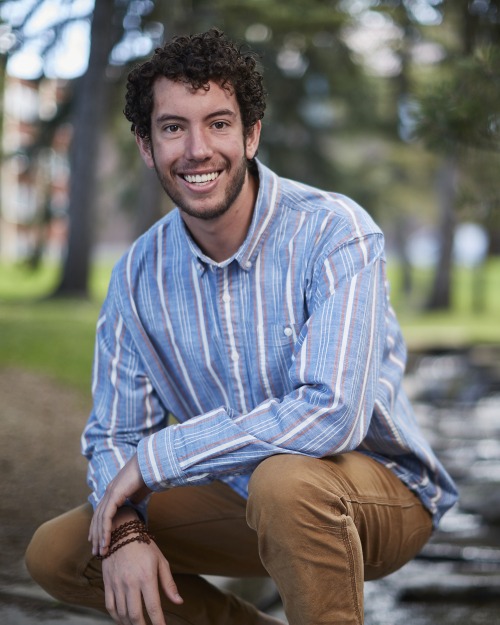 Jack Pearson, a recent graduate of Montana State University with an degree in history with a science, environment, technology and society focus from the College of Letters and Science and directed interdisciplinary studies from MSU's Honors College, has earned a Fulbright scholarship to study in Jordan. MSU photo by Adrian Sanchez-Gonzalez.
The Fulbright U.S. Student Program provides grants for individually designed study/research projects or for English Teaching Assistant Programs. A candidate will submit a Statement of Grant Purpose defining activities to take place during one academic year in a participating country outside the U.S.
During their grants, Fulbrighters will meet, work, live with and learn from the people of the host country, sharing daily experiences. The program facilitates cultural exchange through direct interaction on an individual basis in the classroom, field, home, and in routine tasks, allowing the grantee to gain an appreciation of others' viewpoints and beliefs, the way they do things, and the way they think.
Through engagement in the community, the individual will interact with their hosts on a one-to-one basis in an atmosphere of openness, academic integrity, and intellectual freedom, thereby promoting mutual understanding.
Montana State University has produced 21 Fulbright Scholars since 2010. Learn more about each of them below!
21
Fulbright Scholars have come from MSU since 2010
36
Fulbright Scholars have come from MSU since the scholarship's founding.
Meet our Fulbright Scholars

Want more information about MSU? We're here to help.
If you have questions, please don't hesitate to reach out to us! You can email our staff at [email protected], or call us Monday - Friday, 8:00am-5:00pm MT at 1-888-MSU-CATS.