Offfice of Admissions - Student Leaders
Meet the Bobcat Family
At Montana State University, we have countless opportunities for students to broaden their experiences and get involved on campus. Our office offers several unique opportunities to develop as individuals. Learn more about them and meet our students below!
Admissions Student Ambassadors
Our Admissions Student Ambassadors meet with prospective students and their families as part of their campus visit experience. They cover a broad range of topics, including student life, academic options, the application process, scholarships, and more. Our Student Ambassadors are trained by our Admissions Counselors, and many are active in leadership positions across campus.
Have questions about our Admissions Student Ambassadors? Email us!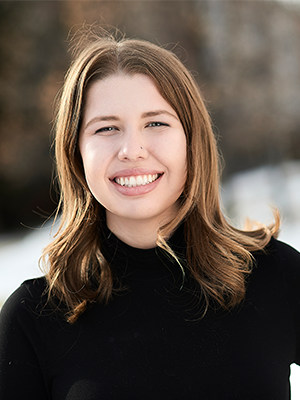 Kaitlyn Reiman
Admissions Counselor
Student Ambassador Program Coordinator
Meet Our Admissions Student Ambassadors
Lauryn Yuzeitis | Big Timber, Montana
Admissions Student Ambassador
Major: Industrial and Management Systems Engineering
Involvement:
AdvoCat tour guide, Orientation leader, Expanding Your Horizons
Favorite class at MSU:
My favorite class that I have ever taken was Introduction to Acting. This class was so much fun, and it pushed me out of my comfort zone. The lessons I learned while taking this class have helped me so much in day to day activities. Also, my communication skills improved so much.
Why I decided to attend MSU:
My mom made me come here. I know that sounds bad, but I really wanted to go to school out of state, but my parents didn't want me to move far away to get an engineering degree, when one of the best engineering schools was in our backyard. I am super thankful that my mom made my college decision for me, because I could not imagine myself in any other university, city, or state.
Words of wisdom:
Don't worry if you have no clue what you want to do with your life. You're only 17/18 years old and you don't have to, nor should you have your life figured out. Plus, MSU is awesome at helping you figure out your life, so that's just one less thing to stress about.
Lindsay Lee | Livingston, Montana
Admissions Student Ambassador
Major: Microbiology | Minor: Hispanic Studies
Involvement:
AdvoCat tour guide, Orientation leader, Dance Marathon Executive Team, Undergraduate researcher
Favorite campus activity or tradition:
Homecoming week and parade! I love getting to be in the parade on the floats as they go down mainstreet.
Why I decided to attend MSU:
I fell in love when my older brother toured campus in 2016.
Words of wisdom:
Try something new or push yourself to experience things outside of your comfort zone!
Jon Krivec | Billings, Montana
Admissions Student Ambassador
Major: Economics | Minor: Finance
Involvement:
AdvoCat tour guide, Club Sports & Intramurals
Favorite campus activity or tradition:
Cat/Griz football games!
Why I decided to attend MSU:
I wanted to stay in Montana and wanted to pursue outdoor activities while at college.
Words of wisdom:
Get involved on campus, it opens up so many doors to amazing opportunities. There are a ton of ways to be involved and there is something for everyone to find.
Ryann Neubauer | Chandler, Arizona
Admissions Student Ambassador
Major: Community Health | Minor: Human Development/Pre-Medicine
Involvement:
Alpha Omicron Pi, Health Professions Club, Telecat Caller
First impression of MSU:
I thought the campus was stunning! It had a great mix of beautiful historic buildings and also brand-new fancy buildings.
Why I decided to attend MSU:
I chose MSU for the campus, medium class sizes, and small town feel that Bozeman gives!
Words of wisdom:
If I could go back in time to when I was an incoming freshman and give myself some advice I would say this, you are going to have your highest highs and lowest lows in college. Don't let your low days define your college experience.
Diversity Ambassadors
Diversity Ambassadors are student volunteers within Montana State University's Office of Admissions that provide guidance and insight for prospective students who are considering making MSU their next home. Diversity Ambassadors serve as a vital resource for underrepresented students throughout every stage of the admissions process.
Thinking of visiting campus? You meet with a Diversity Ambassador when you schedule your visit.
If you'd like to connect with one of MSU's Diversity Ambassador, please email us with the name of the Ambassador you'd like to contact.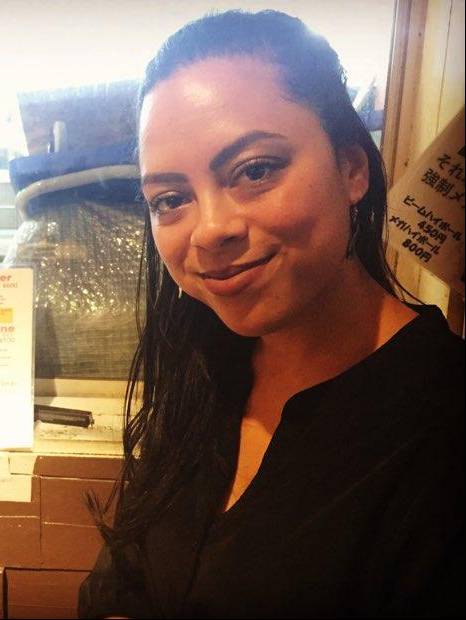 PJ Diamond
Diversity and Inclusion Student Commons Program Manager
Diversity Ambassador Program Coordinator
AdvoCat Tour Guides
The campus tour program at Montana State University serves thousands of visitors each year. Under the supervision of the program coordinators, Mike Ouert and Elicia Palmer, and two student coordinators, MSU AdvoCats promote and personalize the University to prospective students, their families, and other guests to campus. Through guided walking tours of campus, MSU AdvoCats educate visitors about academics, campus life as well as the history, traditions, and achievements of the University. The position of an MSU AdvoCat is a volunteer student leadership position. Guided tours last approximately one hour and are offered Monday – Friday at 9am and 2pm year-round (except for University observed holidays)
Have questions about AdvoCats? Email us!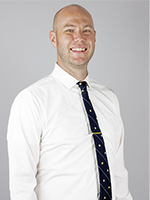 Anders Groseth
Associate Director of Recruitment
AdvoCat Program Coordinator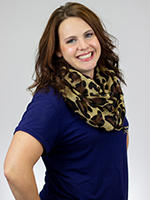 Elicia Palmer
Campus Visit Coordinator
AdvoCat Program Coordinator

Orientation Leaders
We are very proud that the success of our Orientation program is due in large part to the quality, ability, and dedication of Student Orientation Leaders. Trained in such areas as communication skills, leadership and presentation of factual information, Orientation Leaders work closely with new freshmen, transfers, and parents. They are knowledgeable about campus activities, campus life and various services offered by the University, and develop close working relationships with MSU administrators and faculty while assisting with academic advising and the registration process.
Have questions about being an Orientation Leader? Email us!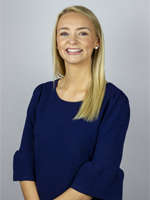 Shannon Bangen
Assistant Director for New Student Programs


Holly Hillis
Program Coordinator

Telecats
The TeleCats in the Office of Admissions call students who have applied to MSU to answer their questions and notify students when staff members will be visiting their area. Plus, student workers enjoy the following benefits:
Flexible scheduling during evening hours
Seniority-based pay increases
Fun work environment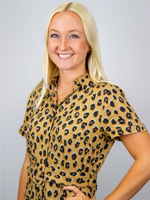 Molly Scherner
Admissions Counselor
Telecats Program Coordinator

Want more information about MSU? We're here to help.
If you have questions, please don't hesitate to reach out to us! You can email our staff at [email protected], or call us Monday - Friday, 8:00am-5:00pm MT at 1-888-MSU-CATS.