Josh Carter won a 2017 Rhodes Scholarship to study at Oxford University. Carter is interested in developing smart prosthetics, and to do so, has completed two distinct degrees in mechanical Engineering and in microbiology.
The Rhodes Scholarships are the oldest and most celebrated international fellowship awards in the world. Each year 32 young students from the United States are selected as Rhodes Scholars, through a decentralized process representing the 50 states, the District of Columbia, and the U.S. territories. Applicants from more than 320 American colleges and universities have been selected as Rhodes Scholars. In most years, even after a century of competition, a Rhodes Scholar is selected from an institution which has not formerly supplied a successful applicant.
Rhodes Scholars are chosen not only for their outstanding scholarly achievements, but for their character, commitment to others and to the common good, and for their potential for leadership in whatever domains their careers may lead. The Rhodes Trust, a British charity established to honor the will and bequest of Cecil J. Rhodes, provides full financial support for Rhodes Scholars to pursue a degree or degrees at the University of Oxford in the United Kingdom in partnership with the Second Century Founder, John McCall MacBain and other generous benefactors. Upon Cecil Rhodes' death, the scholarships were created in 1902. The first Rhodes Scholars arrived at Oxford in 1903 and the first U.S. Rhodes Scholars entered Oxford in 1904.
Montana State University has produced 3 Rhodes Scholars in the past 10 years, and 11 since the scholarship's founding. Meet some of our students, and learn more about their experiences below.


3
Number of Rhodes Scholars MSU has produced in the past ten years.
11
Number of Rhodes Scholars MSU has produced since the scholarship's founding.

Meet our Rhodes Scholars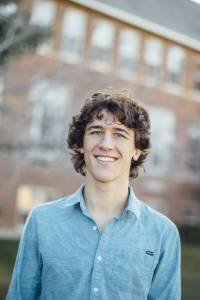 "Helping others has been a passion for Carter since he grew up on a farm outside of Watertown, South Dakota. His father, Milton, is a farmer who grows potatoes made into potato chips and his mother, Christine, is a recently retired newspaper woman "who did literally almost every job there was" at the Watertown Public Opinion. Carter said that his parents instilled a dedication to public service in both him and his older brother, who is an admissions counselor at Creighton University following a stint with an AmeriCorps program in which he mentored inner-city youth in Omaha."

Hometown: Watertown, South Dakota
Fields of Study: Mechanical Engineering, Microbiology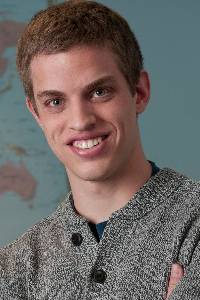 "Thiel said the aspects of his MSU career that have most impacted his worldview are his time with Ethicats, his two trips to Kenya with EWB, and his selection as student representative to the Board of Regents. 'All of those activities come down to: how do we frame things as we make decisions as a group? I feel that we need to find ways to make the processes inclusive while also allowing us to move forward in the end.'"
Hometown: Idaho Falls, Idaho
Field of Study: Engineering
"It was her involvement in MSU's active chapter of Engineers Without Borders that truly set her on the path that led to the Rhodes Scholarship. Hansen traveled to Kenya to help build groundwater wells in the Khwisero District and later became president of the MSU EWB chapter. She said learning to build consensus in that organization was her most transformative moment as an undergraduate."
Learn more about Katy's experienc>>
Hometown: Bozeman, Montana
Field of Study: Industrial and Management Egnineering, Economics
A Rhodes Reunion
In 2018, Montana State University celebrated its 125th anniversary. We were fortunate enough to celebrate a reuinion of MSU's Rhodes Scholars, national finalists, or their relatives in December 2018.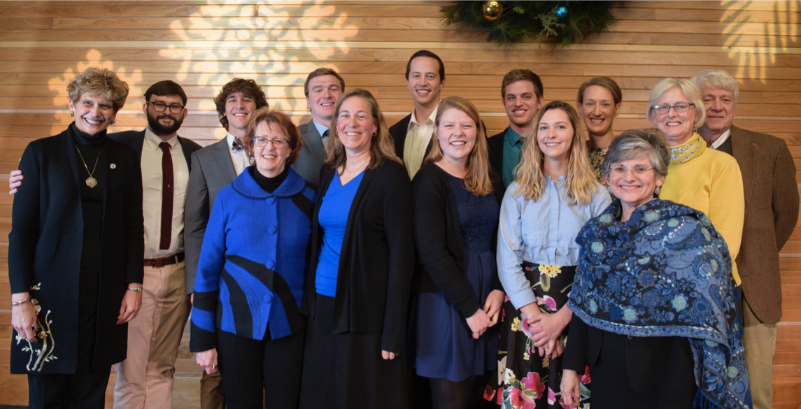 Front row, left to right
Susan Wolff, niece of Charles Jelinek, (Rhodes Scholar, 1938); Jennifer DeVoe (Rhodes Scholar, 1996); Magdalena Russell (National Finalist, 2017); Rachel Juel (National Finalist,2018); President Waded Cruzado; Anne Bandy, daughter of Robert Tichenor (Rhodes Scholar, 1939).
Back row:
Dean Ilse-Mari Lee, Mathew Bain (National Finalist, 2017); Joshua Carter (Rhodes Scholar, 2017); Colin Hammock finalist (National Finalist, 2018); Steven Davis (National Finalist, 2014); Joseph Thiel (Rhodes Scholar, 2013) Kathleen Hansen (Rhodes Scholar, 2010) Maurice Burke (Rhodes Scholar, 1974)

Want more information about MSU? We're here to help.
If you have questions, please don't hesitate to reach out to us! You can email our staff at [email protected], or call us Monday - Friday, 8:00am-5:00pm MT at 1-888-MSU-CATS.