Academic Excellence
What Montana school is the leader in math, science and engineering scholarships? If you said, Montana State University, you've been paying attention. Montana State University offers something beyond the conventional college experience.
Montana's Premier University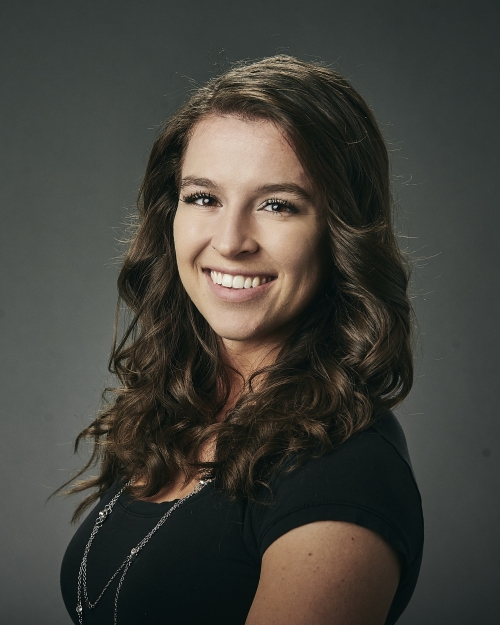 Zariah Tolamn, 2019 Truman Scholarship recipient

MSU prepares students to graduate equipped for careers and to further their education. MSU's low student to faculty ratio means accessible professors and hands-on learning opportunities. Working alongside world-class faculty mentors, students discover new knowledge that helps to improve quality of life around the globe. This supportive and collaborative learning environment helps students succeed in competing for national and international scholarships and awards. In the past ten years, MSU students have received prestigious awards including:
29 Goldwater scholarships
20 Fulbright Grants
8 Udall Scholarships
8 Boren Scholarships
8 Truman Scholarships
3 Rhodes Scholarships
2 Gates-Cambridge Scholarships
1 Marshall Scholarship
1 Mitchell Scholarship
1 Schwarzman Scholarship
Montana State University is 12th nationally for number of Goldwater Scholarship recipients. As of 2019, 78 MSU students have received the Barry M. Goldwater Scholarship, the nation's premier scholarship for undergraduates studying math, natural sciences, and engineering. Other schools on the top of the list include Standford, Harvard, and MIT.

Recent Accomplishments
Research
MSU's research and contract expenditures from state, private and federal funding sources totaled $126.5 million, according to Vice President for Research and Economic Development Renee Reijo Pera. It marks the fifth year in a row that research expenditures at MSU have topped $100 million. Research takes place in 44 research centers and more than 300 on-campus labs around campus.
In total for the year, MSU researchers were awarded grants and other funding totaling $453.7 million.
MSU faculty Amy Trowbridge received a $1 million grant from the National Science Foundation to research tree chemistry, and its relation to climate change and bark beetle kill.
Faculty members submitted an all-time high number of grant proposals: 1,235 — up 6 percent over the prior year.

Over the last year,

590 total

faculty members served as principal investigators or co-investigators on grant projects. In all, some 85 percent of MSU's tenure-track faculty were involved in at least one grant-funded research project.

William Inskeep, professor of land resources and environmental sciences, discovered

a new lineage of microbes living in Yellowstone National Park's thermal features

that sheds light on the origin of life on earth.

MSU polar scientist John Priscu

contributed new research

on how an abnormal season of intense glacial melt in 2002 triggered multiple, distinct changes in the physical and biological characteristics of Antarctica's McMurdo Dry Valleys over the ensuing decade.

Connie B. Chang

, assistant professor in the Department of Chemical and Biological Engineering,

received an National Institutes of Health Career Award

for her work entitled "Understanding Spatial Heterogeneity in Biofilms Using Colloidal Engineering."

Earth science professor Jordy Hendrikx and political scientist Jerry Johnson formed the White Heat project to

understand why outdoor recreationists take risks in the backcountry that could cost them their lives

— in the hopes of developing educational materials that will save lives.