Alzheimer's Association Montana State Chapter
Montana State student club promoting Alzheimer's Awareness and Outreach
Alzheimer's Association MSU Chapter Flier
The Alzheimer's Association's mission is to create a world without Alzheimer's Disease and other forms of dementia. Alzheimer's in the United States and beyond is a leading cause of death and growing public health crisis. One in three seniors will have some form of dementia at the end of their life. By educating our community about the impacts of dementia, and raising money for research and aid for those with the disease, we can get closer to finding a cure and helping out our community!
Click here to join the MSU Alzheimer's Student Club
NEWS:
Our "Walk to End Alzheimer's" team raised $2,605 in September for Alzheimer's Research, Care, and Support!!! It was a beautiful day for the walk and our members also volunteered at the event helping set everything up and guide the walkers along the route.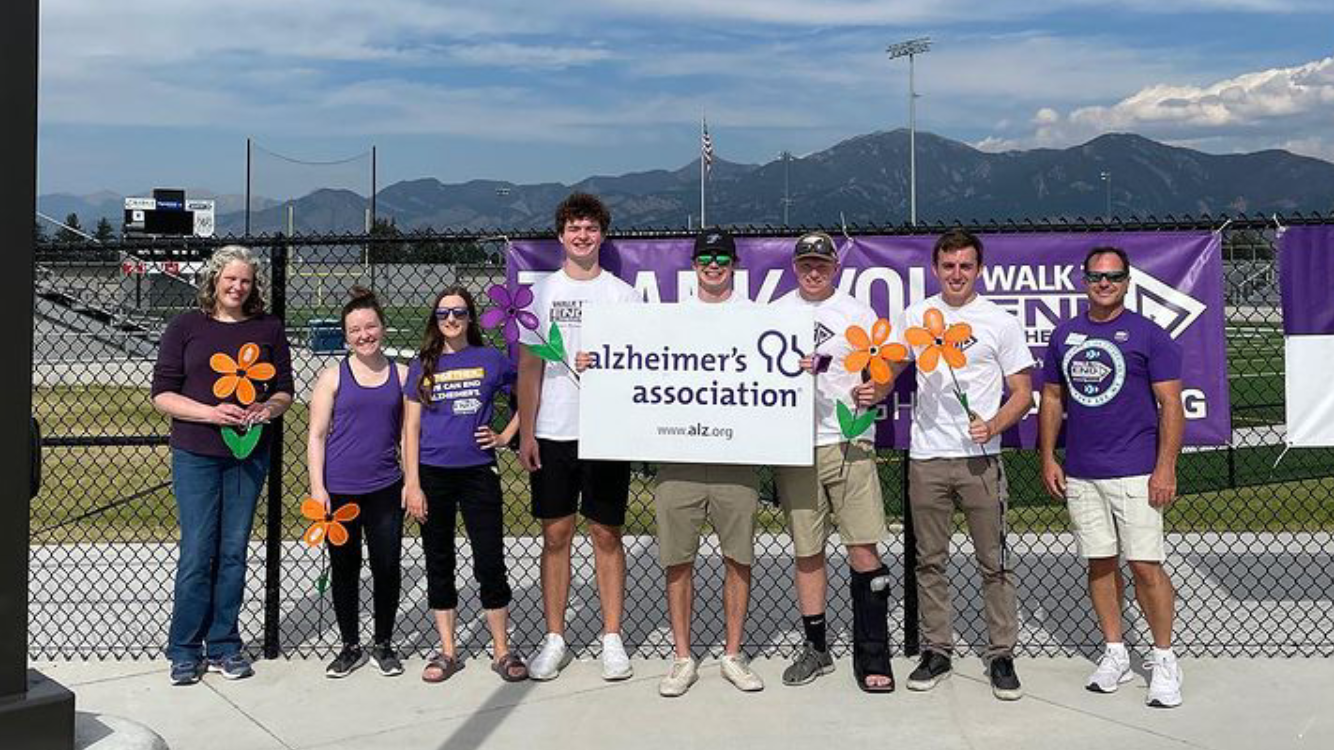 FALL CALENDER
September 3: Our first meeting to discuss club goals for 2021.
Here is the link to the recording of the meeting! https://montana-student.webex.com/recordingservice/sites/montana-student/recording/b6e6d32cef2d1039b37f00505681a06f/playback
In order to access it, a short password is required for some reason, which is right here: JfVQ2SJN
September 12: Annual Walk to End Alzheimer's in Bozeman.
October: Next Alzheimer's club meeting (date tbd).
Contact Information
Student President: David Lee
Address
2215 Remington Way, Bozeman, MT 59718
Room 301
United States
Phone Number
P:
406-850-9118
Faculty Advisor: Keith Hutchison
Address
<-- info on the left