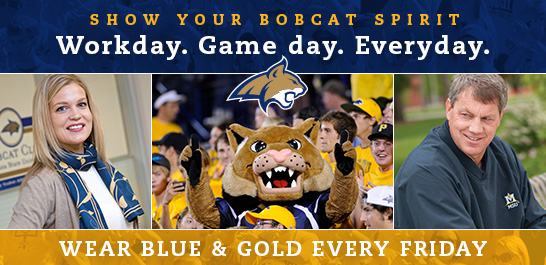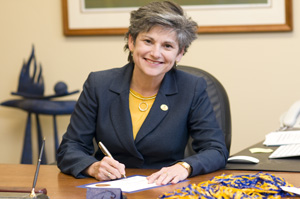 President Cruzado has signed a Presidential decree encouraging all faculty, staff, students, alumni and community members to wear university colors and insignia on Fridays.
The decree, for Blue and Gold Fridays, is meant to elicit a sense of pride for everyone on campus and in the community. MSU's colors reflect Montana's signature blue skies and golden sun. They also serve as a rally point for Bobcat athletics and a way to show support for our student athletes. Blue and Gold Fridays engage the community and connect the Bobcat nation.
MSU invites you to show your Montana State and Bobcat spirit, by wearing blue and gold on Fridays. Shop for official gear at these fine retailers. Go Cats!