The tradition continues....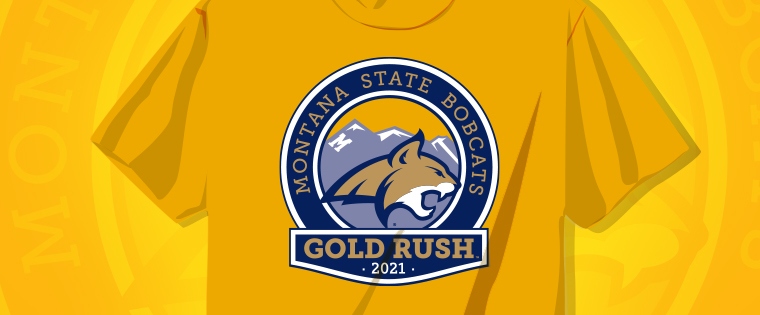 Montana State University has revealed its latest design for the annual Gold Rush T-shirt. The design was voted the fan favorite from among several designs created by MSU.
The shirt's design features the Bobcat logo set against a backdrop of the Bridger mountains, featuring the M on Mount Baldy.
Now in its 14th year, the Gold Rush T-shirt is a tradition that helps celebrate the start of the home football season and encourages fans to showcase their Bobcat spirit by filling the stadium with gold, according to Julie Kipfer, MSU's director of marketing. This year's Gold Rush game is against Drake University on Saturday, Sept. 11, at 6 p.m. in Bobcat Stadium.
Gold Rush is Bobcat tradition that kicks off the new season of Bobcat Football. On the first home game, fans fill the stadium in a sea of gold wearing a custom t-shirt design proclaiming their Bobcat pride.