A 15 year tradition continues....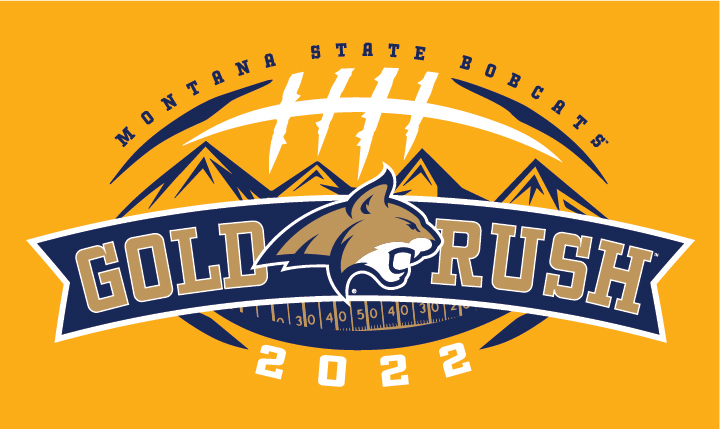 Montana State University announces the 2022 Gold Rush t-shirt design.
The 2022 Gold Rush T-shirt features a design chosen by fan vote from a fan design submissions.
This year's Gold Rush game against McNeese State is set for Saturday, September 3, in Bobcat Stadium.
Now in its 15th year this Bobcat tradition kicks off the home football season and is designed to inspire fans to showcase their Bobcat spirit by filling the stadium in a sea of gold.
The limited-edition Gold Rush T-shirts go on sale July 15. T-shirts are $15 and may be purchased at the MSU Bookstore and at Universal Athletic stores in Bozeman, Billings, Butte, Great Falls, Helena, Kalispell and Missoula. Gold Rush shirts are also available online at www.msubookstore.org and at http://www.universalathletic.com/.
For more information, contact Amy Kanuch at 994-7462 or visit http://www.montana.edu/goldrush.
Tradition
Gold Rush is Bobcat tradition that kicks off the new season of Bobcat Football. On the first home game, fans fill the stadium in a sea of gold wearing a custom t-shirt design proclaiming their Bobcat pride.