Principal Investigator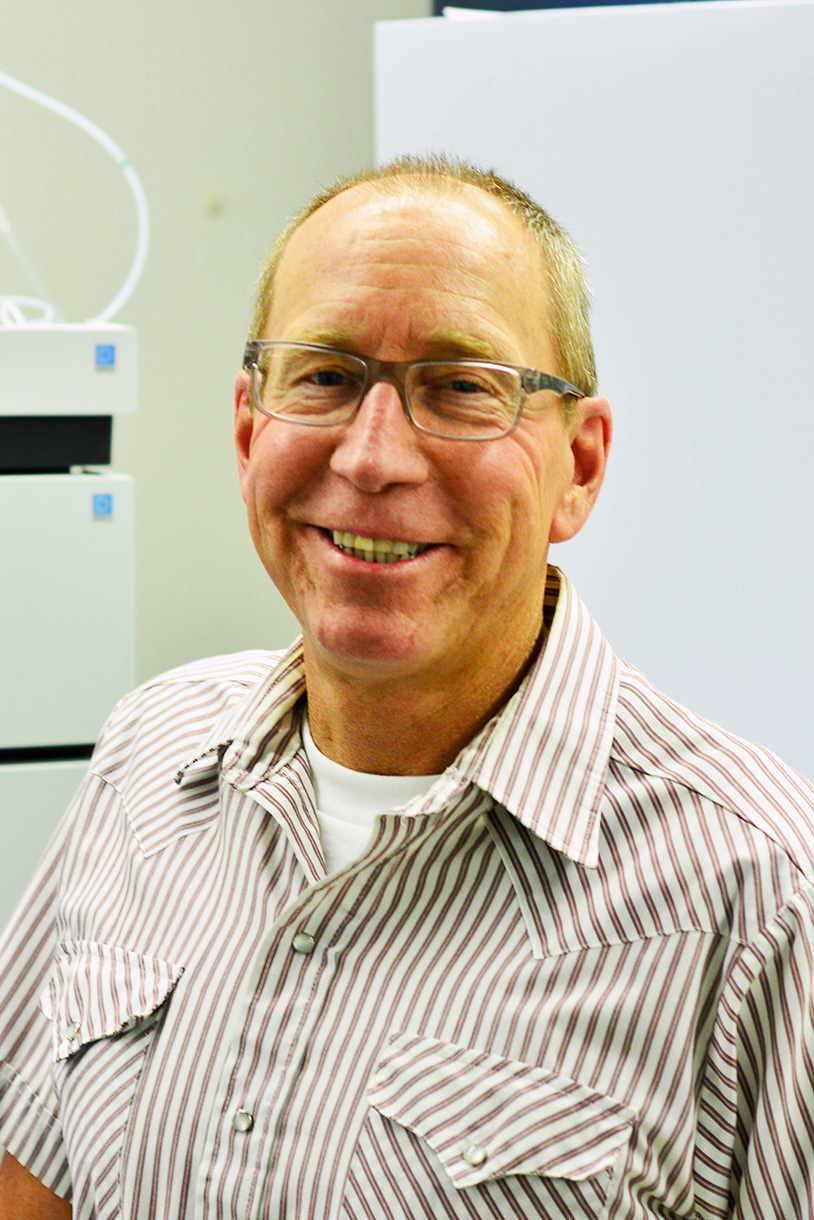 Research in the Bothner lab is directed toward understanding biological function by investigating systems. This research takes us from the atomic scale provided by high resolution structural models of viruses to the complex interaction networks of nucleic acids, metabolites, and proteins that make up a living system. A diverse set of analytical, biophysical, biochemical, and cell biology techniques are used in the discovery process. Research interests include the assembly and stability of virus particles, extremophiles, metabolomics, proteomics, and transcriptomics. Specific projects under investigation are a system-wide analysis of the cell cellular response to stress of Sulfolobus solfataricus, metabolomic analysis of hemorrhagic shock, novel anti-Hepatitis B compounds, the use of Adeno Associated virus in gene therapy, systems biology of Ignicoccus-Nanoarchaeum mutualism.
The Bothner lab is part of the Center for Bio-Inspired Nanomaterials and the Thermal Biology Institute.
Post-doctorate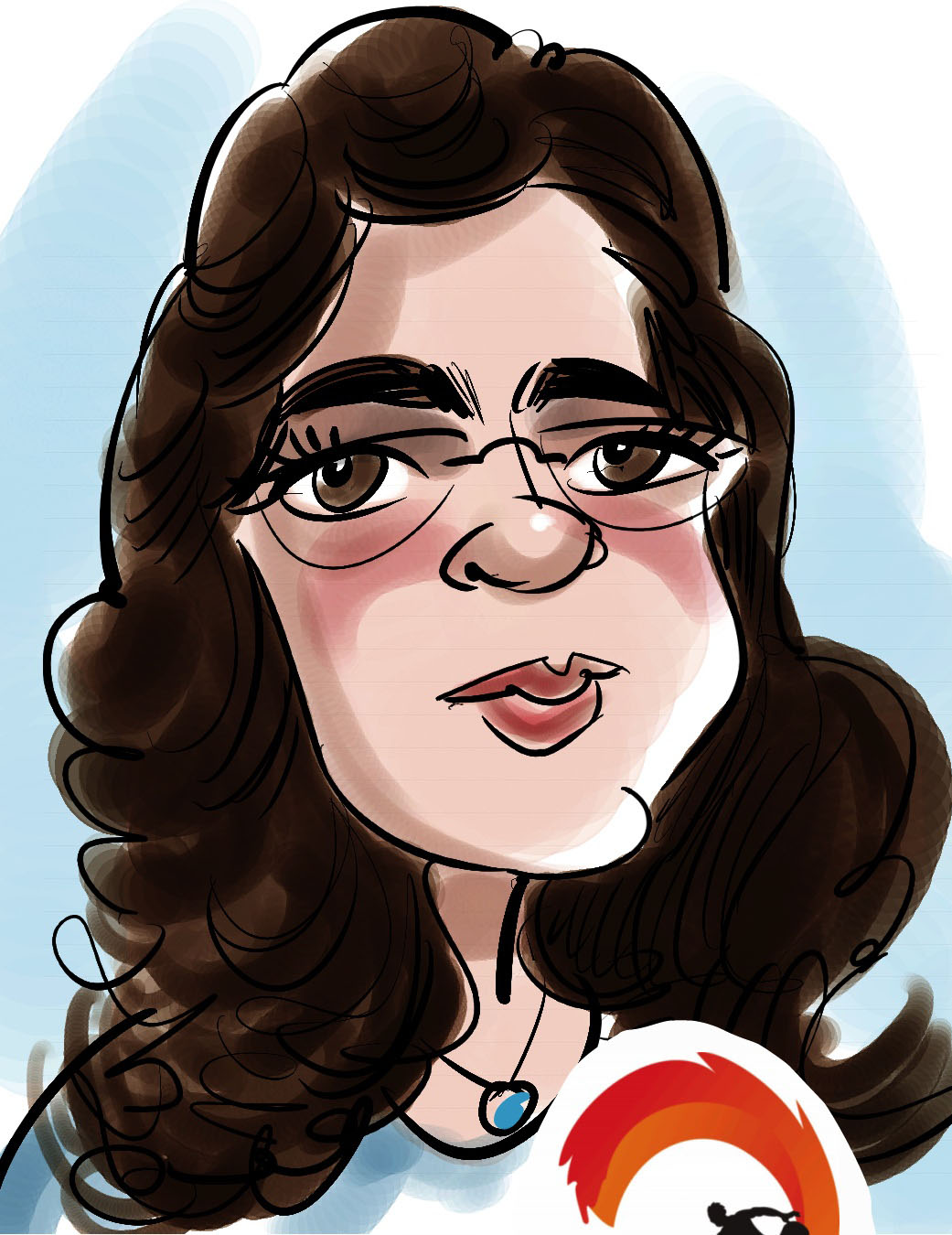 Monika Tokmina-Lukaszewska
Research Scientist
tokminalukas@montana.edu
Being a part of Dr.Bothner's research group I have the valuable opportunity to contribute to several interesting projects and answer challenging biological questions of crucial importance. My main focus is the physiological response to hemorrhagic shock, identified as one of the leading causes of death in the modern world. The studies are conducted on Sus scrofa (domestic pig) and in collaboration with Dr.Beilman's group from the University of Minnesota. The research is fascinating as different approaches broaden the scope of our study. We use Mass Spectrometry while our colleagues apply NMR to acquire metabolite profiles derived from different tissues and body fluids collected over a period of time. Experimental design and comprehensive data analysis allows us to trace changes in the vast pool of small molecules after hemorrhage and the subsequent recovery process. Discovery of biomarkers in such conditions will significantly reduce the risk of progression into an irreversible shock and increase the chance of survival in the event of a severe injury.

Graduate Students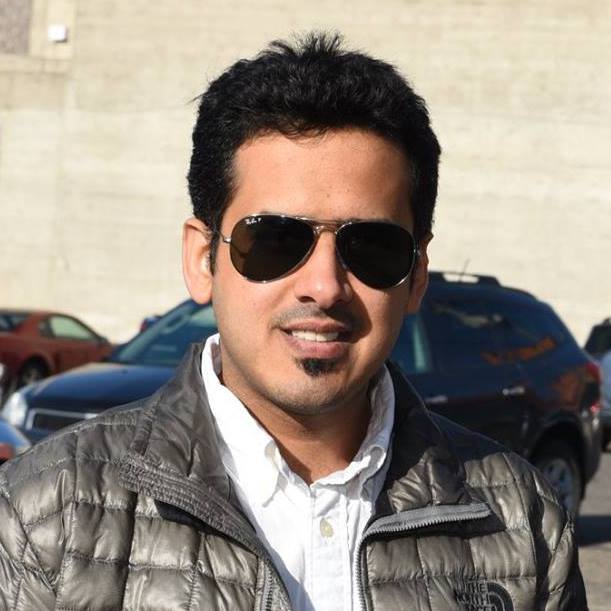 Mohammed Refai
Graduate student
mohammed.refai@student.montana.edu
My name is Mohammed, and I'm from Saudi Arabia. Just to clarify that I have no oil in my backyard as I get this question a lot. In my country, I'm a faculty member at
UJ
, Saudi Arabia. I'm interested in Post-translational modifications. In particular, Cysteine modifications in Thiol switches. Outside my lab I love photography. I like capturing images that can tell a story. Husband, father, and graduate student.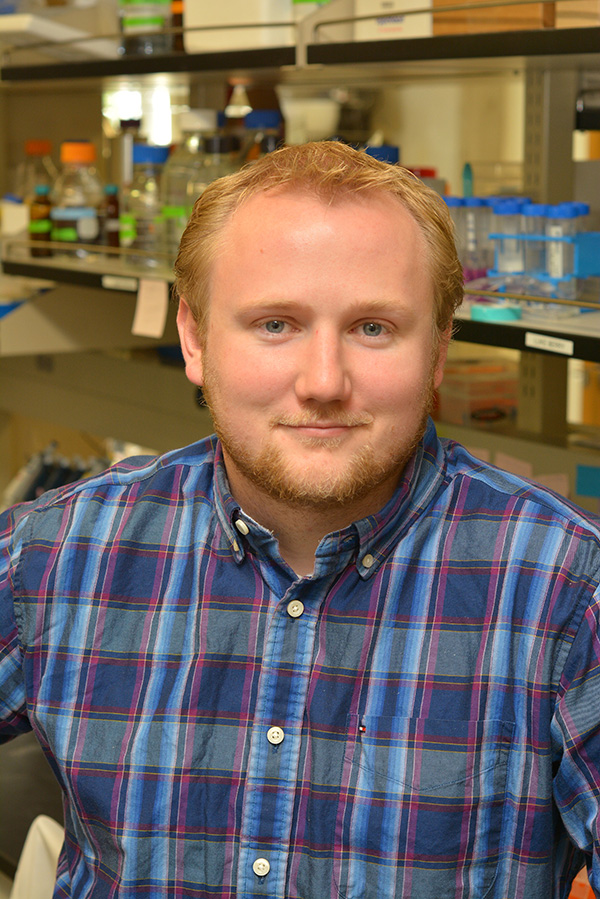 Luke Berry
Graduate student
lukeberry15@gmail.com
I was born in Oklahoma City, OK to an Air Force family, and moved several times across the US. My sister was diagnosed with type 1 diabetes at the age of 4, and seeing her struggle with the disease inspired me to pursue biochemistry. I graduated from Hood College in 2014 with a B.A. in Biochemistry. Exposure to backpacking while in the Boy Scouts led me to develop a love of hiking that brought about the decision to move to Bozeman, MT to pursue a PhD in Biochemistry.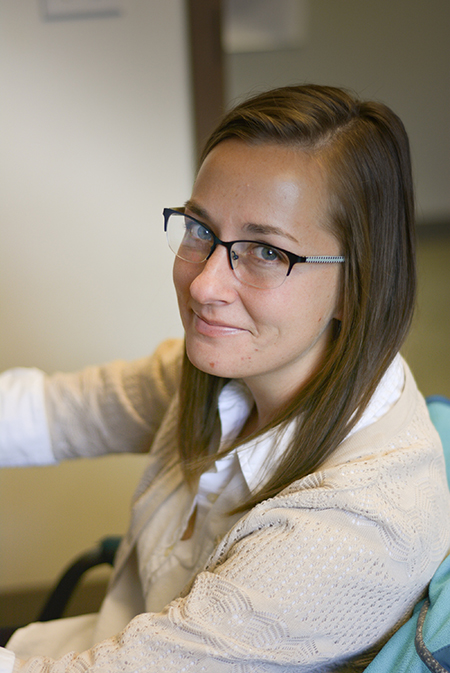 Rachel Rawle
Graduate student
Rachel.rawle@gmail.com
My name is Rachel Rawle and I like to laugh and hike. I was born in Colorado and grew up in Utah, where I learned to love the mountains and the snow. I am a PhD student in Microbiology and am concurrently getting my College Teaching Certificate. I work on a collaborative project between the Bothner and McDermott labs involving transcriptomics and metabolomics of arsenic processing bacteria particularly within the GI tract of mammals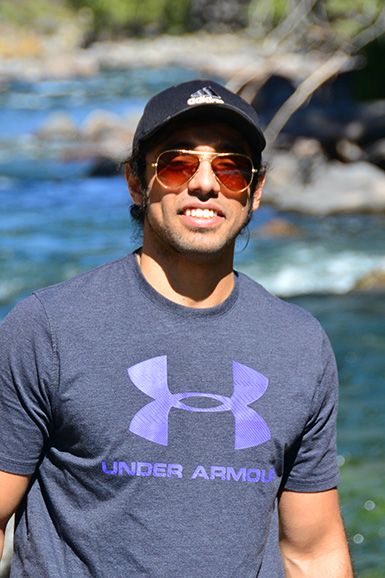 Abdullah Alowaifeer
Graduate student
vet.abdullah@gmail.com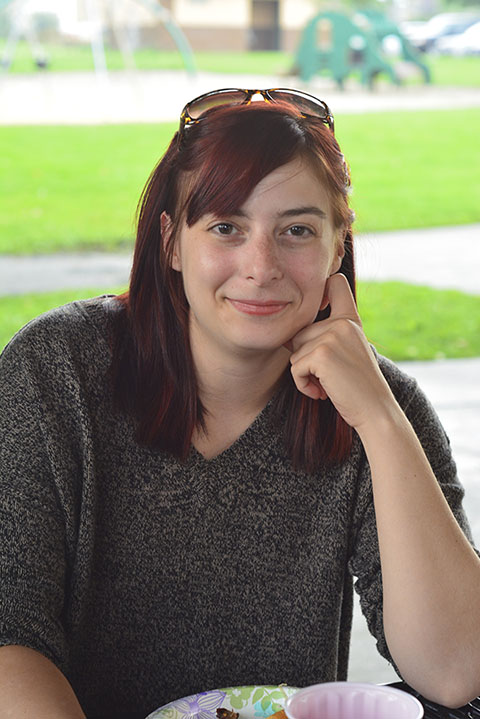 Angela Patterson
Graduate student
angela.patterson1@student.montana.edu
My name is Angela Patterson and I'm a graduate student in the Bothner Lab. My research focuses on understanding the roles that protein complex structure and dynamics play on protein function. It has always amazed me that forces as weak as hydrogen bonds can lead to the rigidity and strength of a tree trunk or the flexibility and strength of spider silk. In the biological world these "weak" interactions play pivotal roles in protein structure and dynamics. In my research I investigate the roles of non-covalent interactions in protein structure and function through the study of the Hepatitis B Virus protein capsid. This protein structure is a cage stable enough to withstand environmental factors in order to preserve its nucleic acid genome, while also being highly dynamic and capable of adapting many conformations. This delicate balance between protein stability and flexibility is vital to the HBV lifecycle and is maintained through the balance of non-covalent interactions within the structure.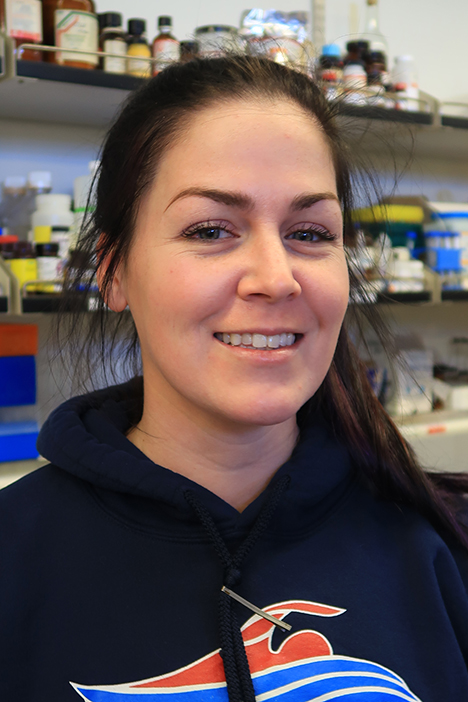 Katherine Steward
Graduate student
kfsteward@gmail.com
I work in the "omics" part of the Bothner lab. I have been doing metabolomics and proteomics, and utilize these skills to investigate multiple herbicide resistance in wild oat collaboratively with the Dyer lab in Plant Science. It is exciting and inspiring to be surrounded by passionate, intelligent people on a daily basis while pursuing my PhD. It is inevitable that you enjoy the outdoors in Montana, because it is too beautiful here to ignore. I like to get outside and hike, mountain bike and camp with my friends and family.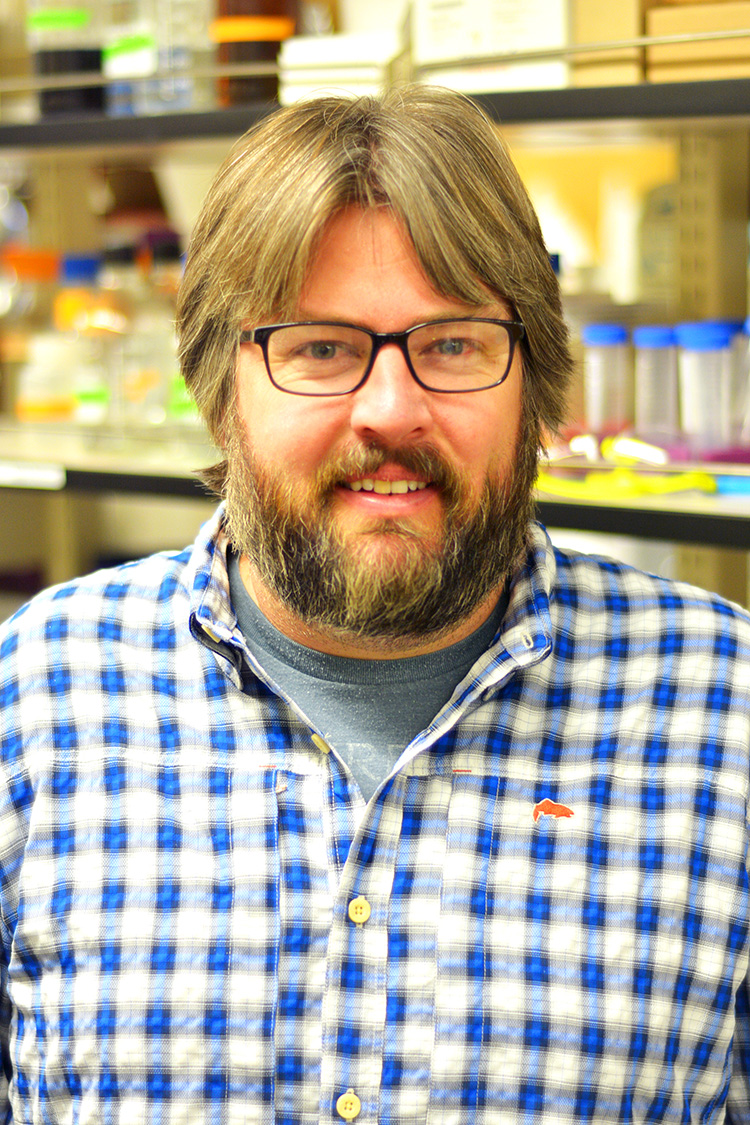 Jesse Peach
Graduate student
jessepeach@gmail.com
As a native Montanan, I grew up in the outdoors and became fascinated by the complexity and beauty of the natural world. This fascination led to my love of science and, ultimately, my decision to pursue a PhD in Biochemistry. I currently work on collaborative projects with both the Health & Human Performance Department and the Thermal Biology Institute. Aside from science, I enjoy fishing, hiking, hunting, camping and simply being outside with my lovely wife and two amazing children.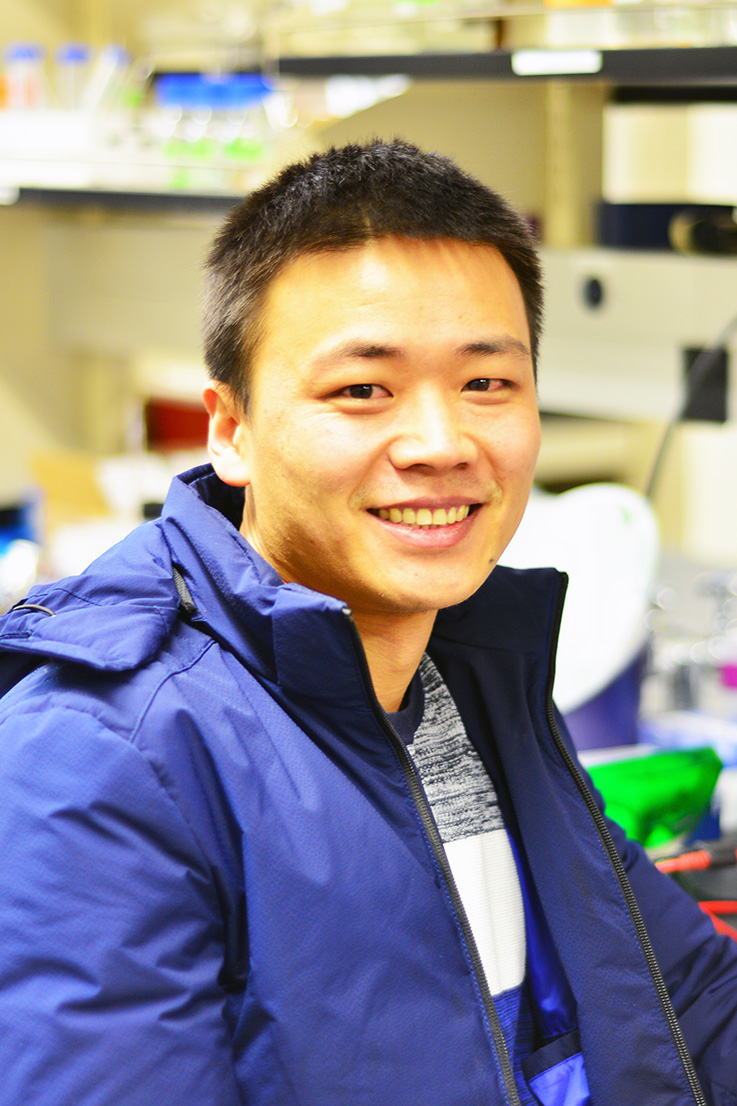 Weiping Zhuang
Ph.D. student
zhuangweipingmsu@gmail.com
My name is Weiping Zhuang and I come from China. I am a Phd student in Environment microbiology at Huazhong agricultural University. Now I'm a visiting student at Montana State University for two years and support by China Scholar Council. My research will focus on investigating new species of arsenolipids and characterizing the molecular structures in the bacterium Agrobacterium tumefaciens GW4.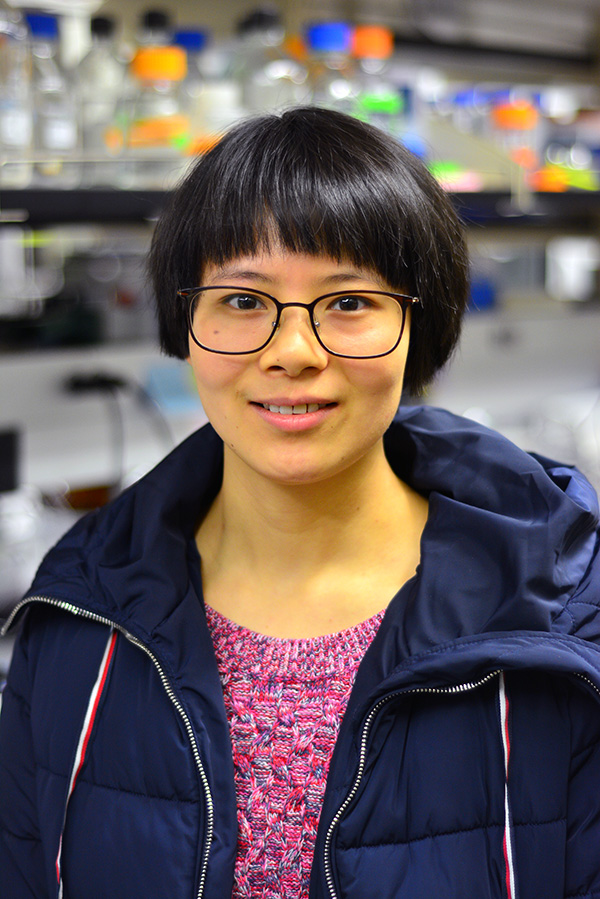 Lu Wang
Ph.D. student
lu.want2@student.montana.edu
My name is Lu Wang. I come from China, and my hometown is Yellowstone, having the same name with Yellowstone National Park. At the first glance of Montana's winter, I've already fall in love with snow. I love snowshoeing, cross-country ski, and now trying to be an expert on downhill skiing. I am a master student in Microbiology. I work on a collaborative project between the Bothner, Copie and McDermott labs. My project mainly focuses on using HPLC, NMR and MS to link the metabolites with genes that are annotated as "unknown proteins", and identify unknown microbial metabolites involving in arsenic metabolic pathways of A. tumefaciens 5A.
Brinna Boettger
Graduate student
blboettger@gmail.com
Undergraduate Students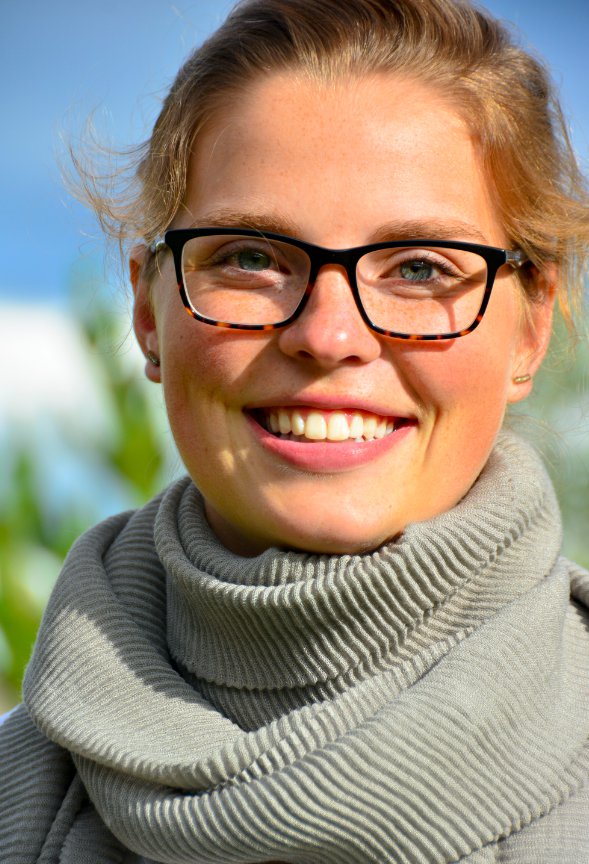 Katherine Budeski
Katherine is a Bozeman native that is currently wrapping up her degree in Biochemistry and two minors in Hispanic Studies and Political Science at Montana State University. Since her freshman year she has been exploring and developing various protocols and technologies to differentiate complex biological solutions. In her most recent research she has been analyzing blood serum using mass spectrometry paired with an alternative method, developed by the Bothner Lab, that uses bovine serum albumin (BSA) as a molecular sensor. This project involves using the BSA to perform metabolite extractions on blood serum collected from mice with induced liver cancer from the Schmidt Lab at MSU. Through this research we hope to identify a biomarker for liver cancer. In her free time she enjoys fly-fishing, skiing, and reading. Katherine plans on attending medical school to become a surgeon specializing in obstetrics and gynecology alongside receiving either a Master's in Public Health or International Affairs
Nina Paria
Undergraduate
ninamp29@gmail.com
Gennavieve Gray
Undergraduate
gennagray73@gmail.com
Aidan White
Undergraduate
forriv@hotmail.com
Bryan Suchey
Undergraduate
bryansuchey@comcast.net
Shelby Towe
Undergraduate
ktowe@hotmail.com
Haley Rogers
Undergraduate
haley.rogers02@gmail.com
Sophie Fleck
Undergraduate
sophiefleck@hotmail.com
Elizabeth Waymire
Undergraduate
lizwaymire@comcast.net