Research Staff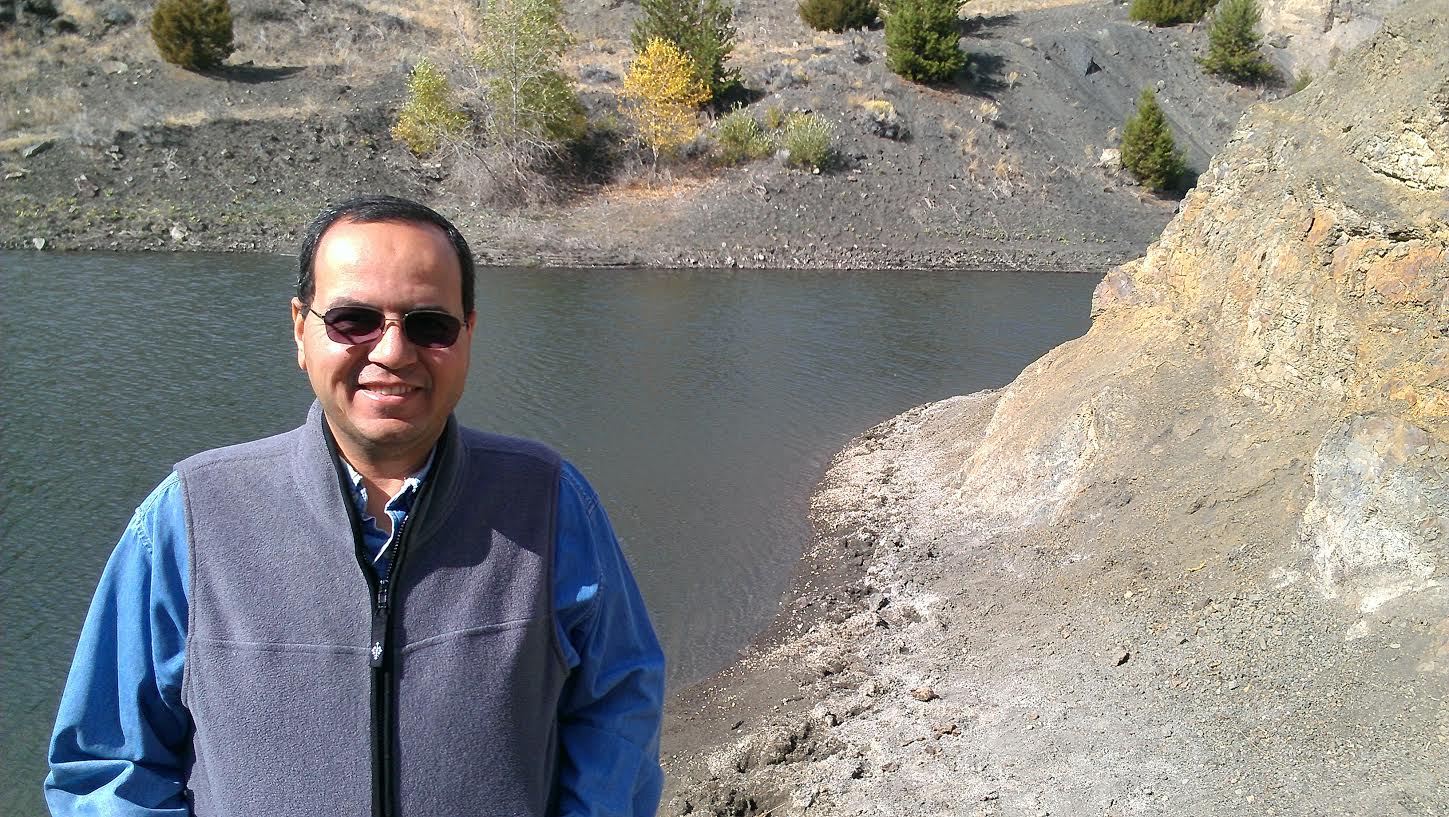 Walid Maaty
I am a graduate of Faculty of Science Cairo University-Botany Dept. with masters from Mansoura University/ AGERI at Egypt in microbial molecular biology of Bacillus thuringiensis (Bt) toxins and its application as bio-pesticides. I received my PhD in Molecular Biology from University of Wyoming in studying insect receptors for Bt toxins. I conducted postdoctoral research at University of Texas Southwestern Medical School and University of Texas Dallas conducting research in receptor-ligands molecular and biochemical characterization.

At Montana State University, I got fascinated with the biology of microbial Archaeal extremophiles like Sulfolobus solfataricus and its adaptation to wide range of extreme environmental growth conditions like the one in Yellowstone National Park. I am using the proteomics, activity-based probes and mass spectrometry tools to study the differential proteins expression in this thermoacidophile Archaeal organism in response of virus infection and oxidative stress.

Current research focus includes investigating the differential gene expression in response to Arsenic heavy metal exposure and bioremediation capability of archaeal organisms. In-addition, I am using Sulfolobus solfataricus as a model system to understand archaeal biology and the evolutionary relationship between the three domains of life. Finally, I am conducting Activity-Based Protein profiling (ABPP) using chemical labeling probes in search of novel thermoacidophile archaeal enzymes.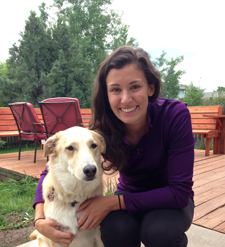 Kelsey Muller
Research associate
University in the spring of 2013 with a biology major and certificate in environmental studies.

Traveling is one of my favorite things to do. I have spent semesters in both Australia and The Bahamas and am really missing the warmth! I played ice hockey in college and play on the recreational league here in Bozeman. I also enjoy hiking, skiing, and most other outdoor activities. Why this picture? I also love animals...maybe not grizzly bears and mountain lions but there is still a lot to get used to out here in Montana!
Graduate Students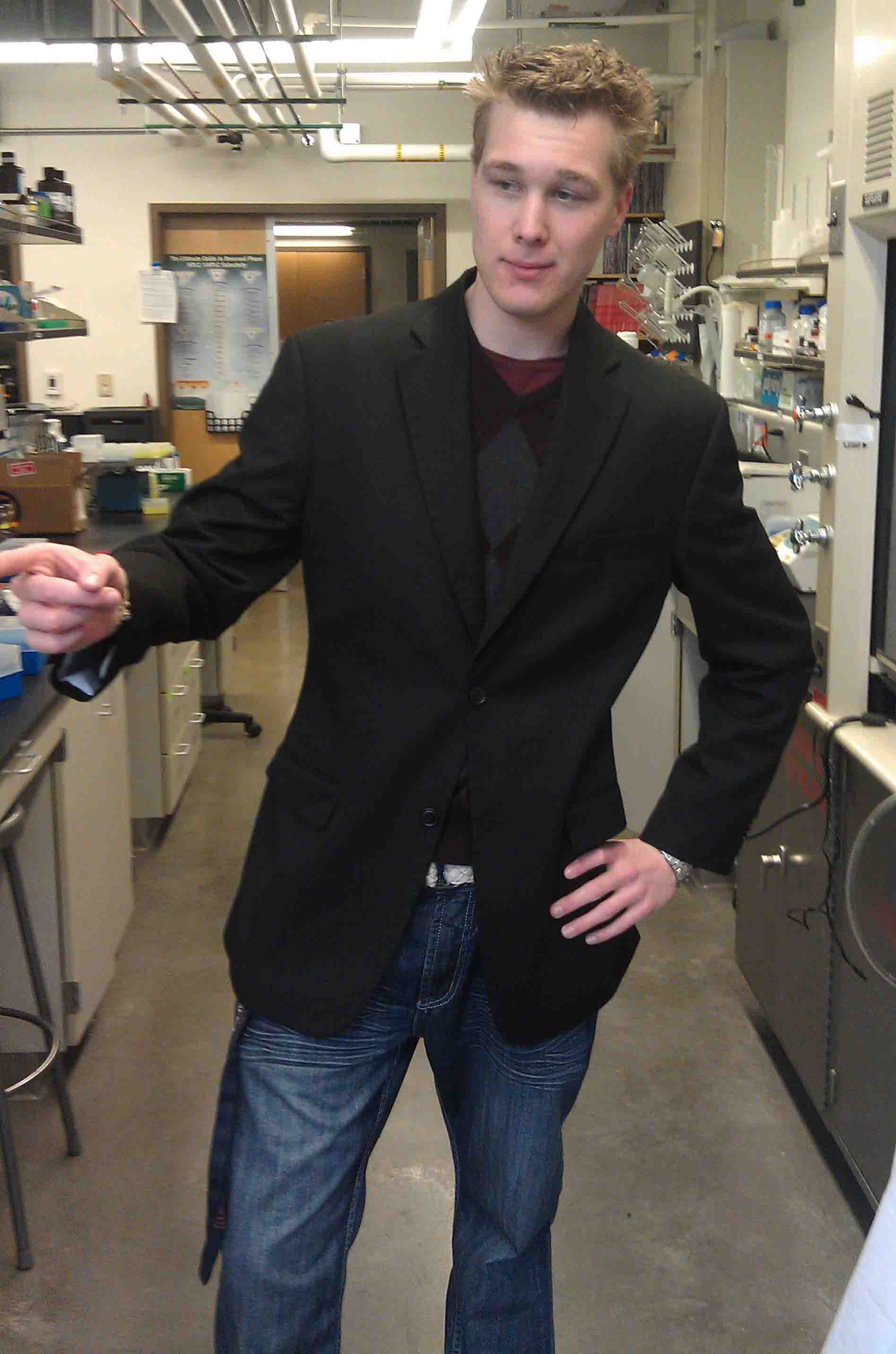 Tim Hamerly
Post-doctorate researcher at the University of Florida
I study malaria parasites, specifically the transmissible stages, in an effort to provide new insight on basic biology and on drug resistance. Using a combination of mass spectrometry techniques like proteomics and metabolomics coupled with traditional molecular approaches, I hope to gain an understanding of how the parasite becomes less susceptible to anti-malarial compounds as it matures to the fully transmissible stage that propagates the disease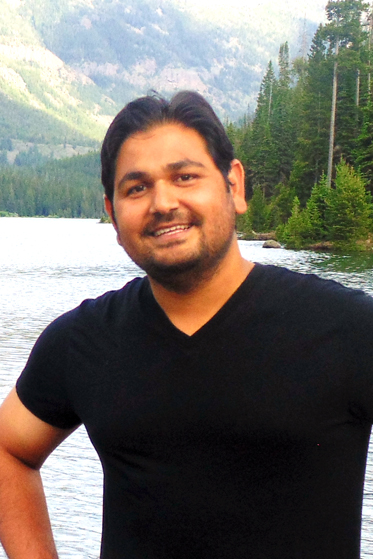 Ravi Kant
Instructor in the University School of Chemical Technology, GGSIPU, New Delhi, India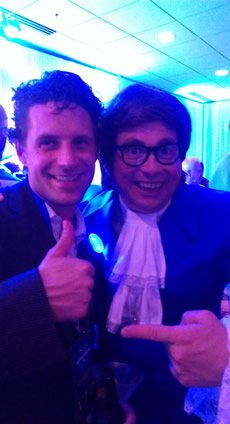 Josh Heinemann
Postdoctoral fellow at Lawrence Berkeley National Laboratory's Joint BioEnergy Institute. Working on Array based assay, using microfluidics in Technology division.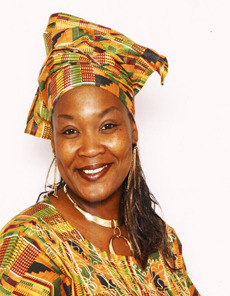 Patricia Mathabe
Post-doctorate
I am an African....And, Africa is neither a country nor a State. It is a continent....
I came to MSU from the University of Cambridge in England, where I completed a Masters degree in Biochemistry.I am a Fulbright PhD candidate and a Research assistant in the lab. I am involved in research projects that focus on differential protein expression in response to oxidative stress, and heavy metal (Antimony and Arsenic) exposure in microbial extremophiles. My project entails merging proteomics, mass spectrometry and activity-based protein profiling to investigate differential gene expression in response to cell stress, in Sulfolobus solfataricus and to identify novel enzymes. It is a pleasure to work in the Bothner lab because I am always encouraged to work past my boundaries and have grown a lot as a person and a scientist.
Outside the lab: I am a full time mother, a Politician and a Pan Africanist. I enjoy engaging in political debates pertaining current issues affecting the world in general. I love traveling and am still trying to figure out why people think that sliding down the mountain at crazy speeds with just two sticks is exciting and not a hazard. In short, I still have not learned how to ski.
Michelle Tigges
Assistant Professor at Minnesota State University
I am an Assistant Professor of Chemistry and Biochemistry at Minnesota State University Moorhead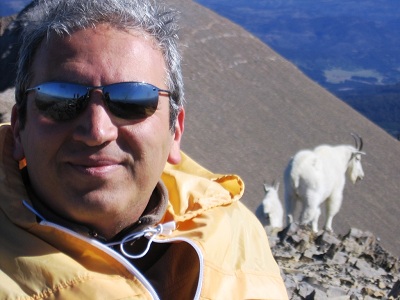 Navid Movahed
Manager of the Mass Spectrometry Facility at Boyce Thomson Institute at Cornell.
I love the moment of sitting at the very top of a mountain and enjoy awe-inspiring views.
Shannon Lee
I am a current masters student at Montana State University. I am a native Oregonian, and received my bachelors degree in Chemistry from Lewis & Clark College. Currently I am working in collaboration with Kartik Chandran from the Albert Einstein College of Medicine to investigate the dynamics of the glycoprotein receptor of Ebola virus and its role in host infection.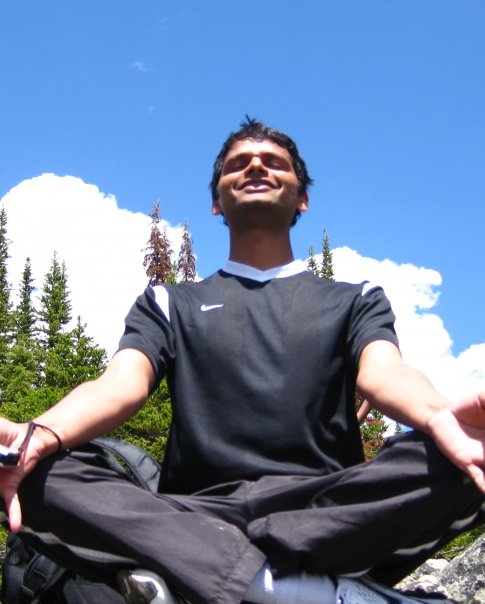 Vamseedhar Rayaprolu
Post-doctorate
Montana State University
I am currently working as a post-doctorate at Indiana University with Suchetana Mukhopadhyay.

In the Bothner lab, I worked on virus capsid dynamics and stability. The two viruses that I worked on are Cowpea Chlorotic Mottle Virus (CCMV) and Adeno Associated Virus (AAV). CCMV is a legume virus of the Bromoviridae family. It has been well studied for its reversible structural transitions. The virus is known to exist in two distinct conformations; a closed conformation, promoted by divalent cation binding, and a swollen conformation in the absence of divalent cations. While the swelling of CCMV has been the subject of structural and biophysical studies, the specific effects of conformation on capsid stability and dynamics are unclear. To investigate CCMV swelling, two viral strains, wild-type and the salt-stable mutant (K42R) are used. The single mutation in the salt stable introduces 660 extra hydrogen bonds making it, in theory, more stable.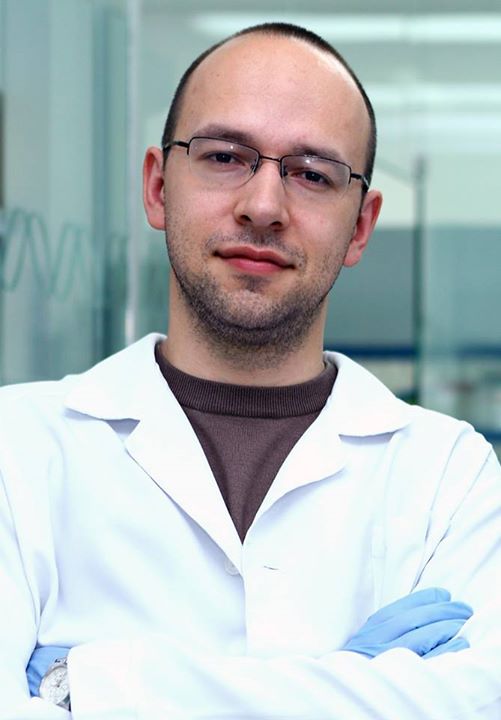 Pavel Tarlykov
I'm a research scientist at the National Center for Biotechnoogy, Astana, Kazakhstan. I have received Master of Science degree in Biochemistry from Montana State University (Bozeman) in 2009. My thesis work was titled "Chemical Approaches to Probe Environmental Stress in Archaea". My primary research interests lie in the field of human genetics and proteomics.

Currently, our lab studies genetic history of human migrations in Central Asia, because the history of the region is quite interesting. In addition, the genetic history of the Central Asian population still has many things to uncover. In the field of
proteomics, we try to develop new proteomic approaches to study epigenetic changes in chromatin in collaboration with Dr. Ogryzko's lab (Institute Gustave Roussy, France).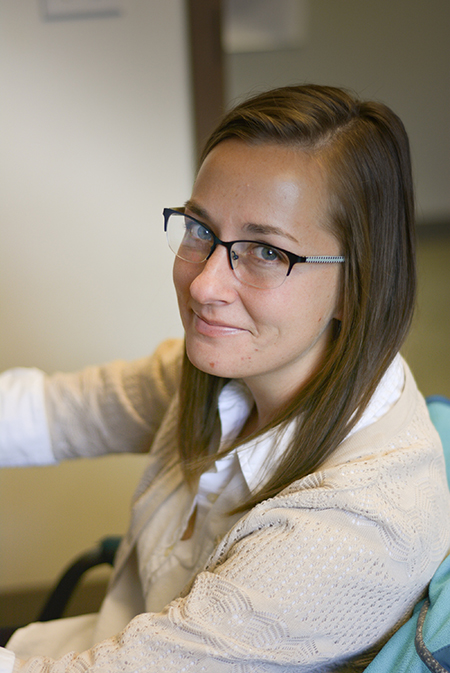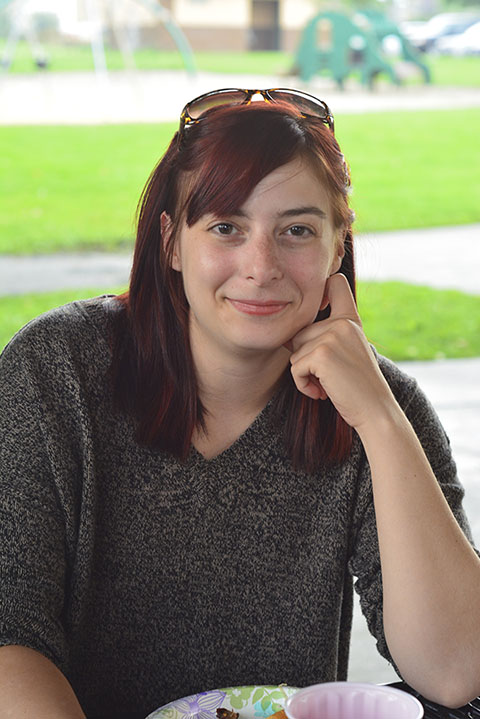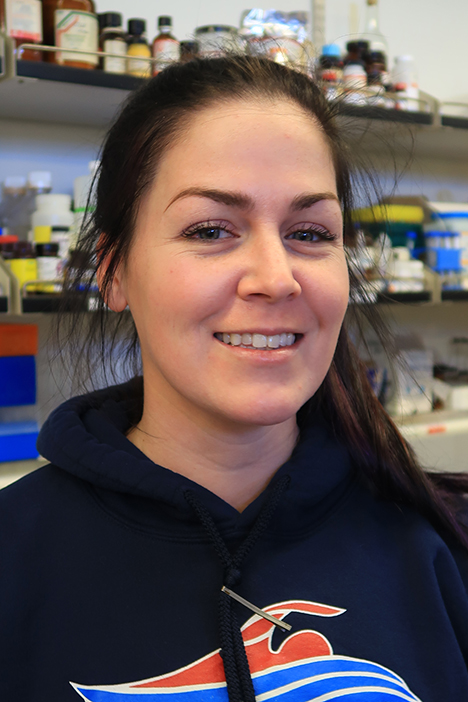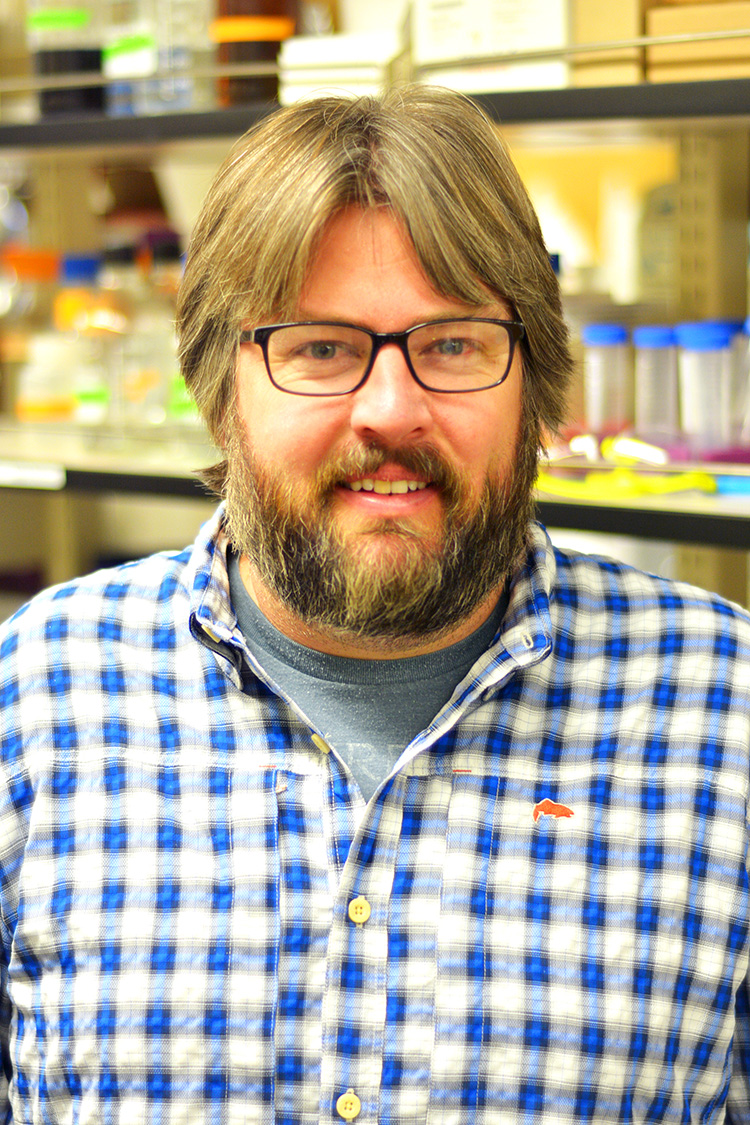 Jesse Peach
Jesse is currently a postdoctoral researcher for the Global Exposomics & Biomonitoring Laboratory at the University of Vienna. Under the direction of Group Leader Benedikt Warth, the lab explores the impact of food and environmental factors on human health and disease. They investigate these impacts using mass spectrometry to determine driving factors behind increased risks for viral infections and later-life diseases in preterm infants.
Undergraduate Students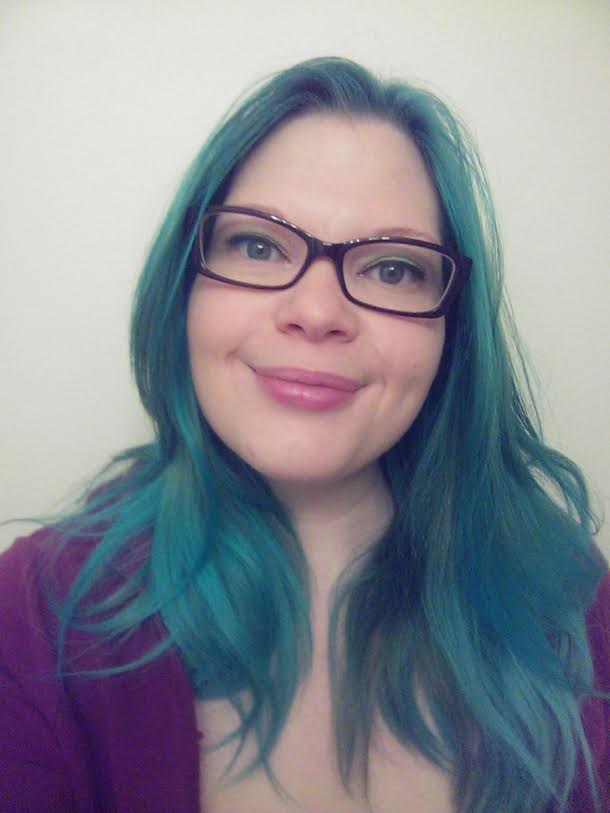 Tegan Ake
I'm originally from Newberg, OR. I moved to Bozeman three years ago with my husband Michael to go to MSU. Currently I'm a senior in the Cell Biology and Neuroscience department, and when I graduate I'd like to go into neuro-biological research. In my limited free time I like to hike, swim, and read. Currently I'm working in the lab to create a standards library for the MALDI.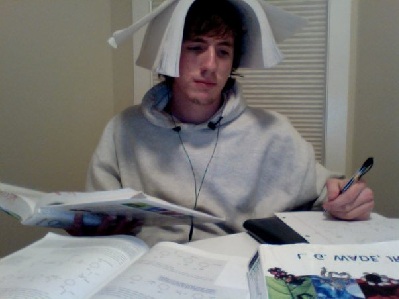 Dewey Brooke
I am from Pony, Montana. I graduated with a degree in Biochemistry and I studied the PLA2 activity of Adeno-Associated Virus's capsid. Recent studies have shown similarities between the VP1 N. Terminus and a PLA2 enzyme seen in other parvovirus studies, but the studies lack kinetic evidence. My pursuit utilized mass spectrometry to produce kinetic data of the possible lipase activity of AAV.
Dana Fejes
I am continuing with my Master's Degree in Public Health. I live with my husband in Livingston and we both enjoy raising our 18 months old daughter while attending college. My free time is spent outdoors whether it being gardening, walking or renovating our old house. Life is always full of new challenges and with a toddler in tow it never gets boring.

My project in Dr. Bother's laboratory involved the study of the Archaean organism Sulfolobus solfataricus. I am investigated oxidative stress in S. solfataricus and utilize brand new fluorescent probes which are Cyclohexane Dione and Proteosome to tag active enzyme in this organism. This approach is called Activity Based Protein Profiling and has already brought up some interesting results.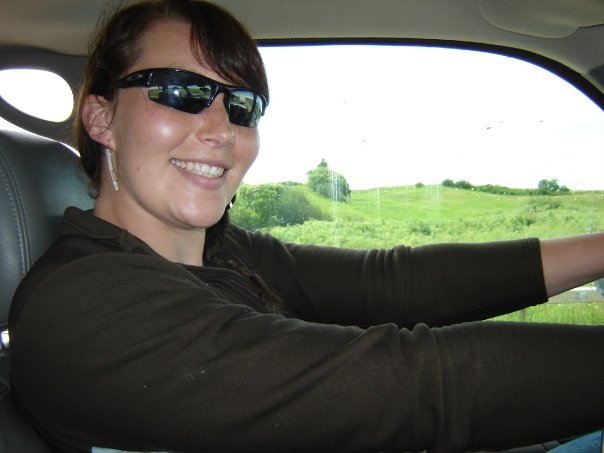 Nicole Grypiuk
I am from Shellbrook, Saskatchewan, Canada which has a population of approximately 2400 people. I grew up on a horse ranch and loved to play sports. In high school I played softball, track and field, volleyball, curling and yes hockey. I was fortunate enough to come to Montana State on a volleyball scholarship. I enjoyed my time at Montana State and graduated summer of 2010.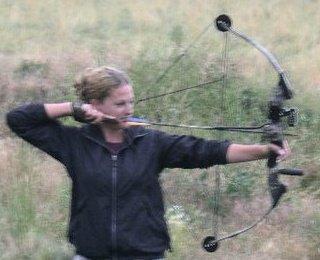 Shannon Kruse
I graduated from Montana State University with a degree in Biochemistry with plans of attending University of Washington in Seattle for my Ph.D.

I have been working on Adeno Associated Virus (AAV) for almost two years. My project includes looking at structure dynamics of the virus capsid as well as trying to understand its responses to pH. We hope that with a better understanding of this virus its use as a viral vector in gene therapy can be optimized. Along with working at the bench I also love to dirt bike and snowboard.
Tim Potter
A native Marylander, I received a bachelor's degree in Cell Biology & Neuroscience from Montana State University in 2009. I am currently a medical student at the Edward Via College of Osteopathic Medicine.
My interests are international medicine and wilderness medicine. I have traveled to Africa on a medical expedition to bring primary care to small villages. I recently traveled with my school to El Salvador where we provided medical services to underserved communities. When I'm not studying.
I worked in Dr. Bothner's lab from Summer 2007 to Summer 2008. Being able to conduct research using instruments like the mass spectrometer provided a great bridge between concept and application in my undergraduate classes. It was one of the highlights of my college career!
I spend as much time as I can whitewater kayaking and generally enjoying the great outdoors.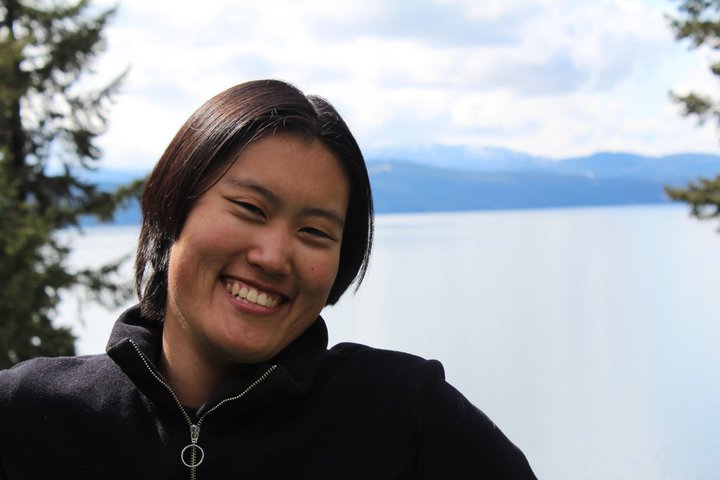 Stephanie Ryder
I grew up in Park City, Utah and live in close proximity to 13 ski resorts where the best snow on Earth is. I enjoy skiing in the winter, hiking in the summer and photographing wildlife year round. When I'm inside I enjoy watching movies, listening to music, playing the piano; and building and fixing computers.

My research interests have been heavily bioinformatics/data analysis oriented. My work in the Bothner lab included transmembrane characterization, data analysis for Sulfolobus Turreted Icosahedral Virus infection studies of Sulfolobus solfataricus, and high throughput data analysis utilizing current software programs including MASCOT, Phenyx and Spectrum Mill.

I currently live in Wanship, Utah, 20 miles east of Park City. I am working at Reckitt Benckiser (producers of Lysol, Air Wick, Mucinex, Airborne) as an assistant research and development chemist.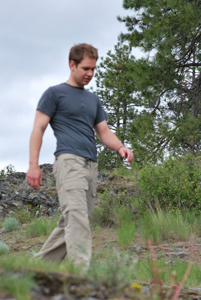 Nathan Schaff
I am currently working on my Master's degree in health sciences at Montana State University. I received my undergraduate degree in biochemistry in 2009.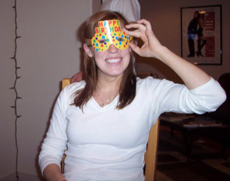 Kyla Selvig
I am originally from Scobey, MT and I am currently a graduate student under J. Andrew Alspaugh, MD at Duke University.

My research in the Bothner lab has centered around how various stresses effect the Archaeal extremophile Sulfalobus solfataricus. This has included doing proteomic analysis on S. solfataricus after arsenic and antimony exposure and also during virus infection. My senior year, I studied the differential expression of S. solfataricus membrane proteins during Solfalobus Turreted Icosahedral Virus (STIV) infection. STIV has a novel cell lysis mechanism which involves forming pyramid-like structures on the S. solfataricus cell membrane and lysing the cell through the tips of these structures. I have found that the STIV protein C92 is in high abundance in the S. solfataricus cell membrane at the time point when the infected cells begin to lysis. I cloned C92 and worked on experiments to identify S. solfataricus or STIV proteins that complex with C92. My goal was to elucidate the proteins responsible for these pyramid-like structures.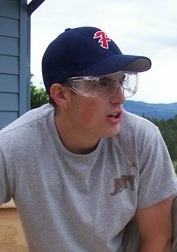 Joseph Steffens
I worked with Activity Based Protein Profiling (ABPP) using Zdyes to determine various stress responses in the archaeon Sulfolobus solfataricus. I am from Helena, Montana and enjoy traveling and outdoor activities in my spare time.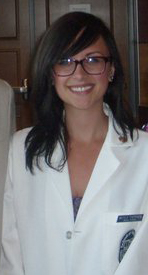 Nicole Therrien
I am originally from Kalispell, MT and currently studying at the University of Nevada School of Medicine. I received my undergraduate degree in cell biology and neuroscience from Montana State University in 2011.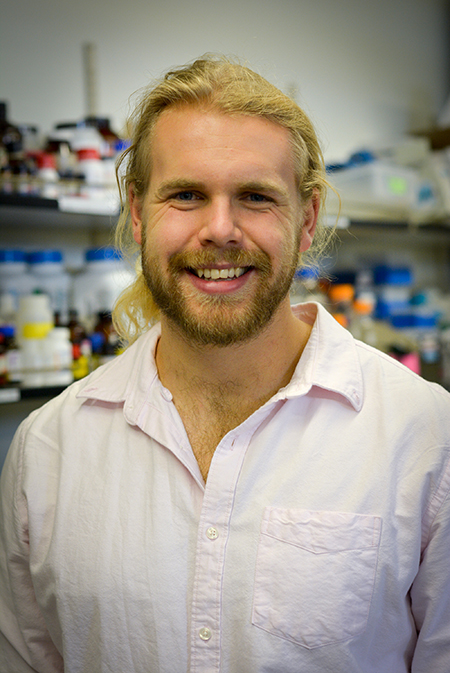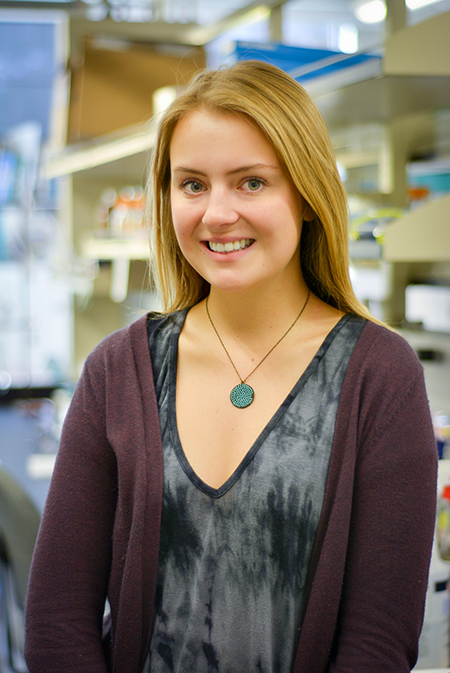 Dana Karmer
I was born and raised in Anchorage, Alaska. I came to Bozeman for my undergraduate because I love to ski, hike, and be outside. I am currently a junior pursuing a bachelor's degree in Biochemistry with the long-term goal of applying to medical school. I am very interested in biochemistry and specifically it's medical applications.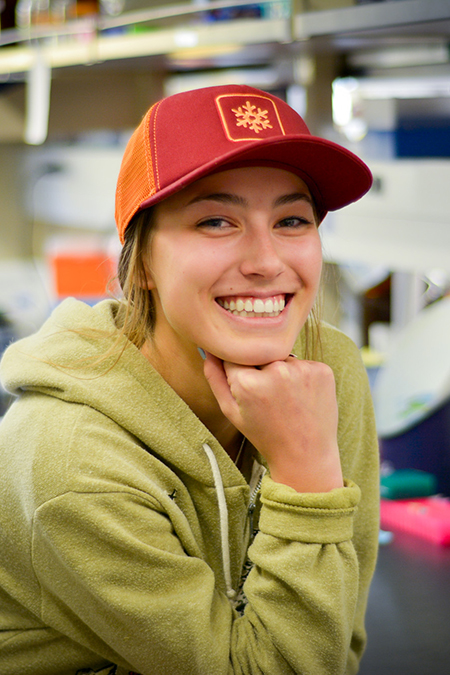 Molly Luke
I am from Girdwood, Alaska where I spent much of my time in the mountains seeking adventure. I came to Bozeman to continue my education at Montana State University where I can study biochemistry and ski. I plan to graduate with a degree in Biochemistry, attend medical school, and pursue my dream of practicing rural medicine in Alaska.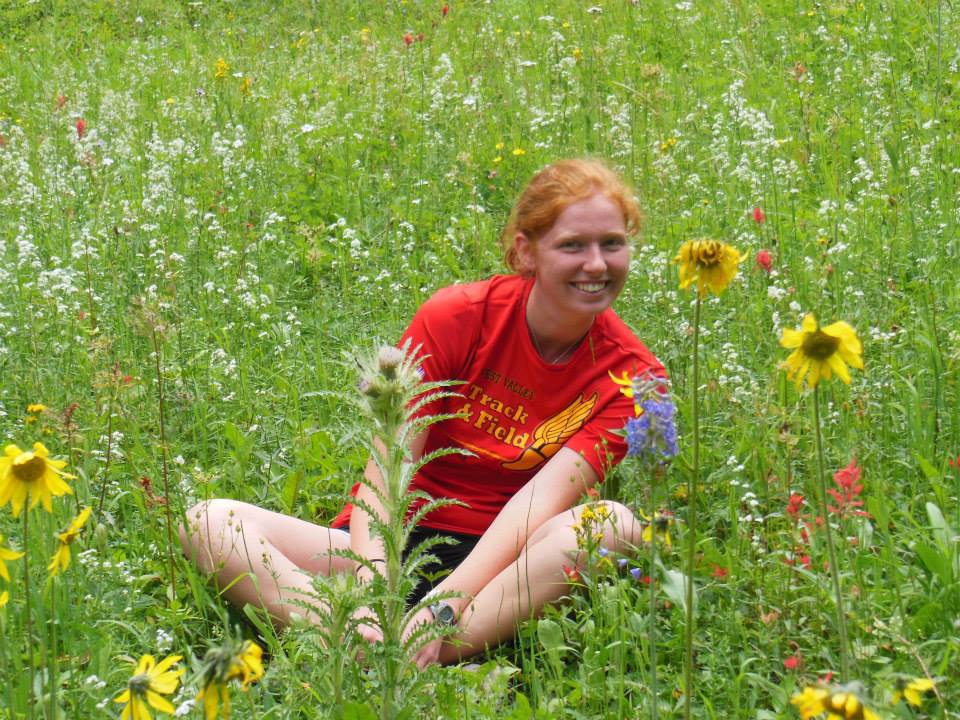 Brigit Noon
I was born and raised in Fairbanks, AK where I spent cold winters cross-country skiing and summers running and working on a small organic farm. I am currently a sophomore at MSU studying biochemistry with the intent to apply to medical school.

Here in Bozeman, I enjoy backpacking, trail running and snowboarding at Bridger and in the backcountry.