Master of Professional Accountancy (MPAc)
Gain skills to be an integral part of any organization.
Whether you are continuing your education, looking for a new opportunity, or interested in adding to your degree, the skills acquired, knowledge gained, and connections made through our program will make you an asset to any employer out there.
Why us?
About the Program
Mission & Goals
The mission of the MPAc program is to prepare students for professional careers in accounting. Candidates for the degree will build on the broad general and business education obtained at the undergraduate level to gain more advanced competencies in the practice and theory of financial accounting, auditing, taxation, law, and other business and professional areas. Students will also be introduced to research methods and resources used by accounting professionals. This 30-credit master's degree is traditionally completed in one academic year (fall/spring).

Goals include:
To produce graduates who will have long-term success in their accounting and finance careers.
To prepare our graduates to meet the educational requirements recommended by the American Institute of Certified Public Accountants.
To provide our students with access to professional opportunities through career placement services.
Current Montana State University Business Accounting undergraduates can apply for the Accelerated Master in Professional Accountancy (MPAc) program which allows them to simultaneously earn credit toward both degrees. The Accelerated MPAc Program allows Business Accounting students to complete the Bachelor of Science (BS) and Master of Professional Accountancy (MPAc) degrees within five years. Also known as a "4+1" or "seamless" master's program, the accelerated MPAc program can be completed by integrating both graduate and undergraduate course requirements in the final semesters of the combined period of study. Students on the Accelerated MPAc track can reserve up to 12 credits of coursework for their MPAc degree while undergraduates. In their fifth year, these students complete the remaining MPAc graduate work.
The MPAc program is a part of the Western Regional Graduate Program (WRGP) and out-of-state students are eligible for 1.5 of in-state tuition instead of full out-of-state tuition rates.
Best Value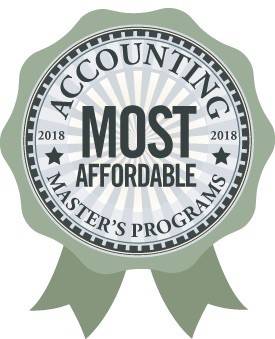 The MPAc degree at MSU was recognized as the most affordable program of its kind in Montana for 2018-2019 by AccountingEDU.org, an accounting and finance resource website. The rankings focused on value to the student, according to the organization's website. To make its rankings, AccountingEdu.org compiled information on both public and private schools in each state that achieved a first-time pass rate better than the national average and had the best cost per credit hour in a semester hour system. From there, it examined other features and benefits to students such as paid internships, curriculum, job placement assistance, study abroad options and more. (Read more about the MPAc degree at MSU)
History of Success
The MPAc degree is designed to prepare students for professional careers in the field of accounting. When you enter our program, you will have the opportunity to work closely with our nationally-recognized accounting and business faculty, using state-of-the-art technology. With the assistance of the Director of the MPAc Program, students will formulate a graduate program that will integrate their educational background, areas of interest and career path.
Top CPA Pass Rates
Jabs accounting students have historically scored above the national average for first-time CPA pass rates. Our MPAc courses are designed to assist students in their preparation for the CPA exam. MPAc students find that the program's challenging courses have prepared them well for the CPA exam. Many of these students have already passed some sections of the CPA exam prior to graduation.
Great Employment Opportunities

This emphasis on excellence has created a strong demand for our MPAc graduates. Companies from most states in the western United States recruit on campus. Our graduates are employed by international public accounting firms, regional and local public accounting firms, corporations, and federal and state government entities.
The 2020 MSU Career Destinations report shows that 100% of our MPAc graduates self-reported full-time or part-time employment or continuing education within 2 years following graduation.
Meet some of our MPAc Alumni:
Click here to see more MPAc alumni profiles.


Thank you for your interest in the Master of Professional Accountancy (MPAc) program at Montana State University (MSU). Our website contains much of the information you need to learn about the program. If you have additional questions, please email [email protected].