Accounting Club and Beta Alpha Psi
ACCOUNTING CLUB membership is open to interested students of any major, from freshman through graduate students. To join, simply complete an application form and take advantage of the many activities jointly sponsored by the Accounting Club and Beta Alpha Psi during the year.
BETA ALPHA PSI is a national organization, with more than 260 chapters at accredited universities all over the country. MSU's chapter, installed in 1991, achieved Distinguished Chapter status for the 2016-2017 year. Being part of a national organization provides many benefits and opportunities. Not only are members involved on a local level, we also participate in several regional and national activities. Beta Alpha Psi is widely recognized as the premier organization for financial information professionals. Membership is open to students enrolled in accounting, finance, or information systems majors.
Beta Alpha Psi is unique in recognizing not only scholastic achievement (like other honorary organizations), but also by encouraging and recognizing member participation in a wide variety of both professional and service activities. It is an honor to be affiliated with Beta Alpha Psi; membership indicates that you have not only achieved good grades, but also that you are an active participant in your chapter's activities.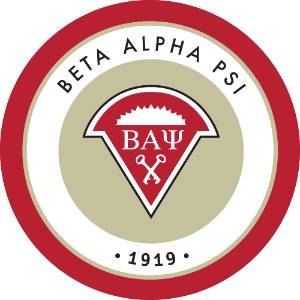 .
Faculty Advisor: Nick Krupa
Club President: Tyler Sharp
Next Club Event:
TBA
Contact: [email protected]
Why Beta Alpha Psi? from Beta Alpha Psi on Vimeo.