The UnProcessed Pantry Project (UP3): A Novel Approach to Improving Dietary Quality for Low-Income Adults Served by Rural Food Pantries
2018–2021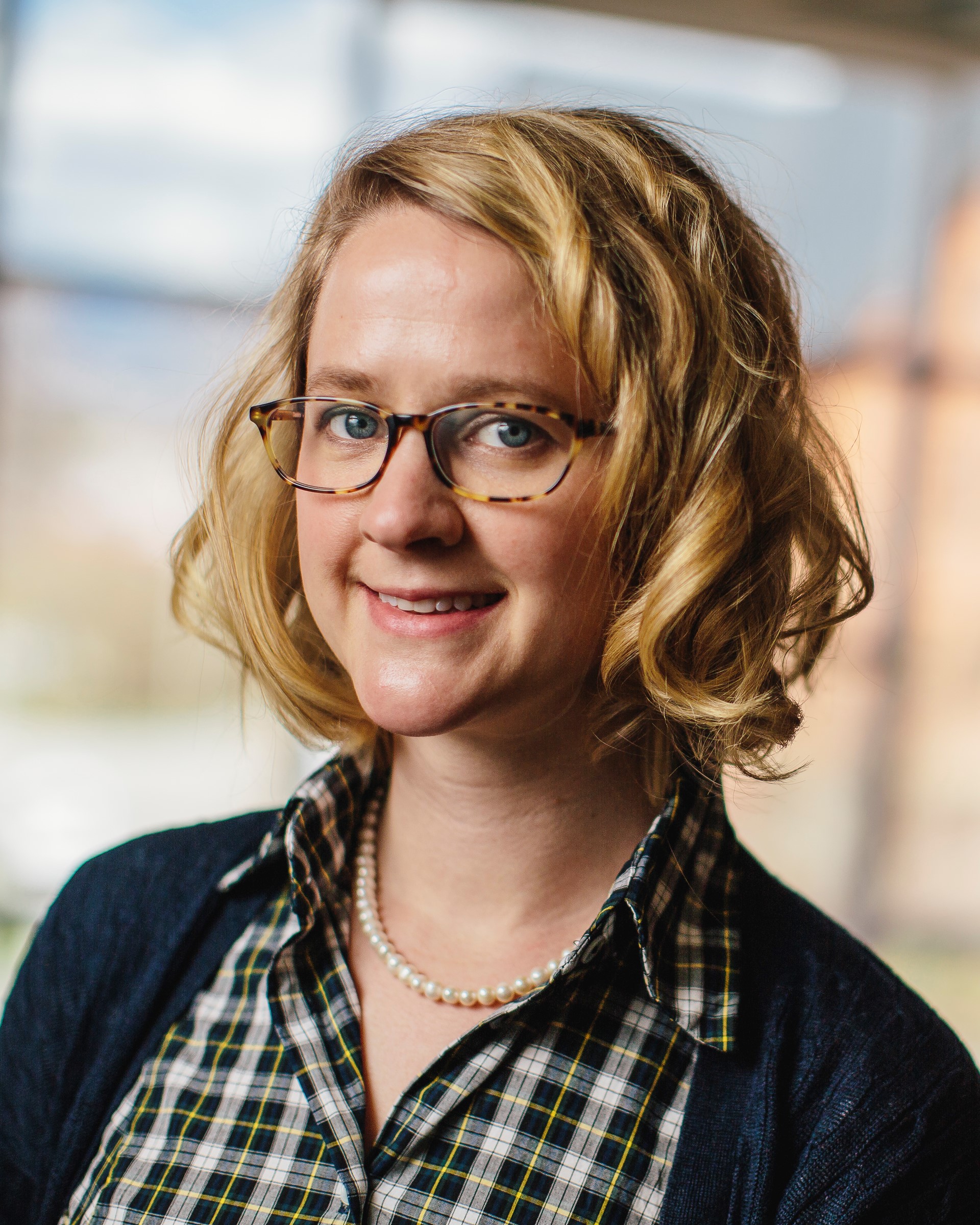 Project Leader Carmen Byker Shanks, Ph.D., RDN
Formerly in the MSU Department of Health and Human Development; currently director of scientific programs for the Gretchen Swanson Center for Nutrition
Beginning in September 2018, Dr. Carmen Byker Shanks became project leader of a new CAIRHE research project titled The UnProcessed Pantry Project (UP3): A Novel Approach to Improving Dietary Quality for Low-Income Adults Served by Rural Food Pantries. Previously she led a CAIRHE pilot project, Promoting Dietary Quality at FDPIR Through a Fruit and Vegetable Intervention (2017-18). Her research project built on the successes of that pilot study.
Consistent with CAIRHE's health equity mission, UP3 addressed inequities in access to fresh, healthier foods and related increased chronic disease risks among rural communities when compared to urban communities. The overarching goal of this research was to develop a scalable intervention that facilitates the availability of minimally processed foods (or nutrient-dense foods low in added sugar, fat, salt, and additives) at rural food pantries while promoting healthy diets to decrease health risks.
UP3 aimed to improve dietary quality by influencing the food supply through organization-wide nutrition policies, modifying the food environment at food pantries with minimally processed foods and "nudges" toward healthier options, and changing participant dietary intake through nutrition education.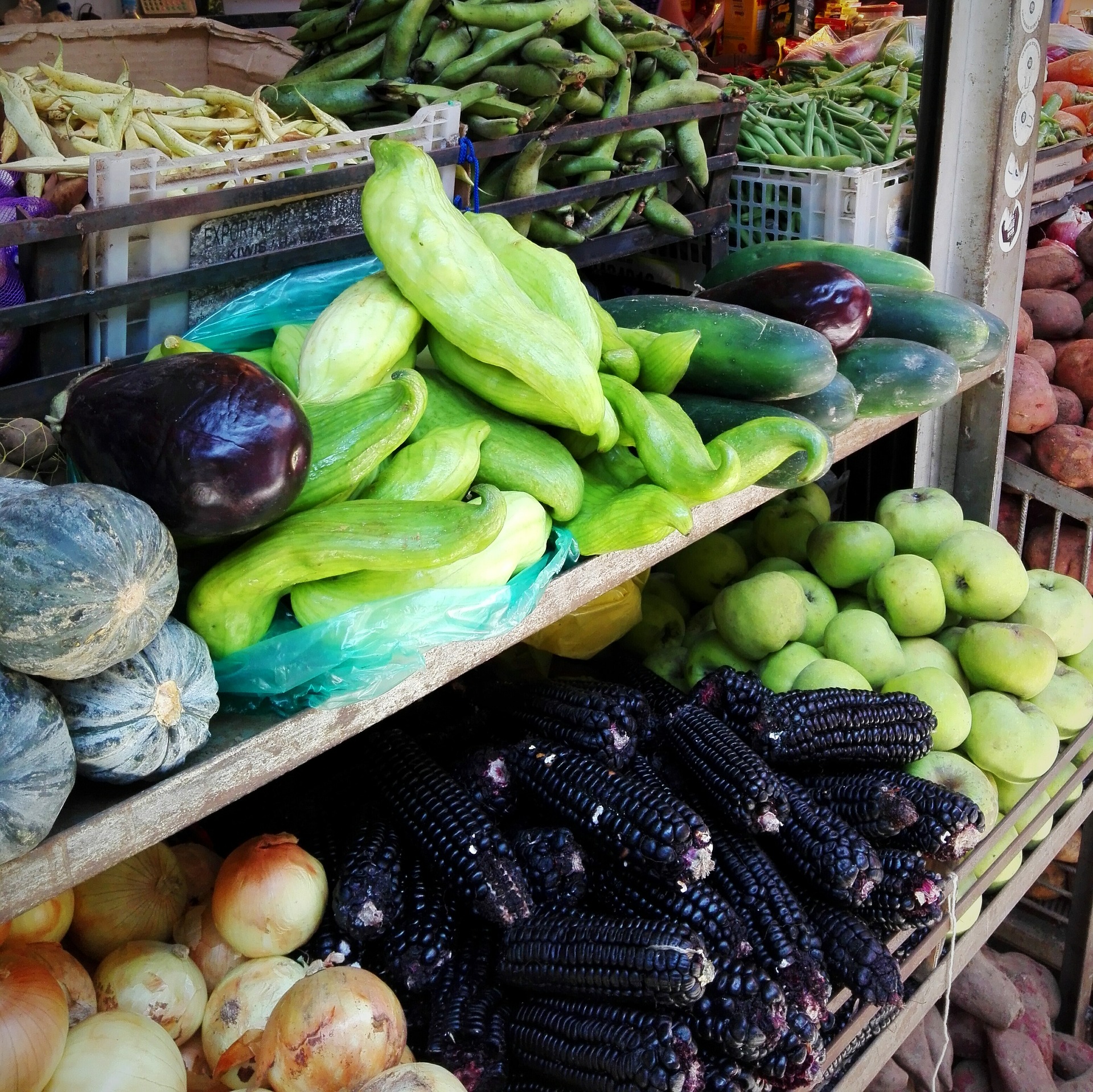 UP3 demonstrated the positive effects of limiting processed foods and increasing unprocessed and minimally processed foods on diets and, potentially, health among low-income populations. The short-term goals of this research were to develop an adaptable and scalable intervention suitable for rural food pantries serving low-income populations, as well as potentially contribute to a knowledge base around potential short-term effects of the minimally processed foods diet on dietary quality and health risks in those populations. The longer-term goals were to test the efficacy of the intervention in a randomized controlled trial and then disseminate the approach to be integrated into rural food pantries serving low-income populations with the goal of decreasing health risks.
COVID-19 and Food Security
In 2020, Byker Shanks led a related study during the COVID-19 pandemic that determined that food security — or having consistent access to enough food for an active, healthy life — has decreased substantially among Montanans. At the same time, anxiety and other feelings of mental distress are on the rise. The survey results, released in December 2020 under the title "The Impact of COVID-19 on the Health of Montanans," include the responses of 1,944 participants between April and September 2020. Click on the images below to view results in a new window.
Related Publications (Selected)
Ahmed, S., Byker Shanks, C., Smith, T., & Shanks, J. (2018). Fruit and vegetable desirability is lower in more rural built food environments of Montana, USA using the Produce Desirability (ProDes) Tool. Food Security. 10(1): 169-182.
Ahmed, S., & Byker Shanks, C. (2017). Quality of vegetables based on total phenolic scores is lower in more rural counties of Montana. International Journal of Environmental Research and Public Health. 14(8).
Byker Shanks, C., Ahmed, S., Smith T., Houghtaling, B., Jenkins, M., Margetts, M., Schultz, D., & Stephens, L. (2015). Availability, price, and quality of fruits and vegetables in 12 rural Montana counties, 2014. Preventing Chronic Disease. 12: 150-158.
Byker Shanks, C., Smith, T., Ahmed, S., & Hunts, H. (2015). Assessing foods offered in the Food Distribution Program on Indian Reservations (FDPIR) using healthy eating index-2010. Public Health Nutrition. 24: 1-12.
Calancie, L., Leeman, J., Jilcott-Pitts, S., Kettel-Kahn, L., Evenson, K., Fleischhacker, S., Evenson, K., Schreiner, M., Byker, C., Owens, C., McGuirt, J., Barnidge, E., Dean, W., Johnson, D., Kolodinsky, J., Pitch, E., Pinard, C., Quinn, E., Whestone, L., & Ammerman, A. (2015). Nutrition-related policy and environmental strategies to prevent obesity in rural communities: A systematic review of the literature. Preventing Chronic Disease. 12: 140540.
Johnson, D., Quinn, E., Sitaker, M., Ammerman, A., Byker, C., Dean, W., Fleishhacker, S., Kolodinsky, J., Pinard, C., Jilcott Pitts, S. B., & Sharkey, J. R. (2014). Developing an agenda for research about policies to improve access to healthy foods in rural communities: A concept mapping study. BMC Public Health. 14: 592.
Investigator Spotlight
Dr. Byker Shanks's research program aims to increase dietary quality of diverse populations while contributing to healthier food environments and systems, decreasing health disparities and nutrition-related diseases, and promoting positive human health and development throughout the course of life. She partners with communities, researchers, students, and stakeholders to measure and implement contextually specific strategies in food systems that facilitate dietary change and positive health outcomes. Dr. Byker Shanks's research exists in three applied areas: (1) child nutrition in the school food environment, (2) family decisions in the consumer food environment, and (3) food assistance programs' contributions to child and family nutrition.
Dr. Byker Shanks holds a B.S. in Dietetics and a Ph.D. in Behavioral and Community Science from Virginia Tech, and is a Registered Dietitian. She joined the faculty of Montana State University in Fall 2011 and initiated The Food and Health Lab in Fall 2013 in collaboration with Dr. Selena Ahmed to carry out basic, behavioral, and applied research that explores agricultural-nutrition-health linkages.