"We Are Here Now": A Multi-Level, Multi-Component Sexual and Reproductive Health Intervention for American Indian Youth
2018–Present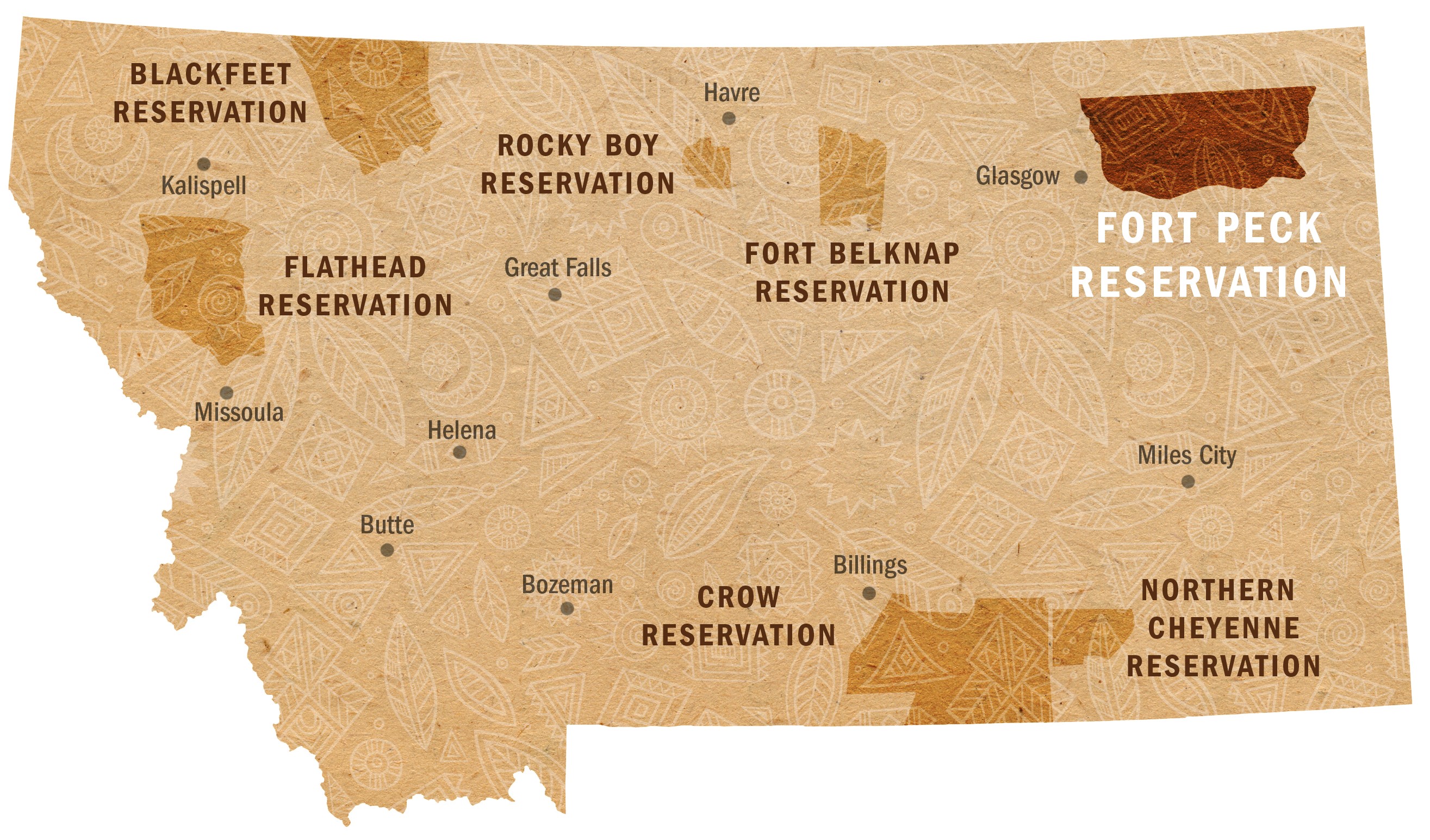 Map by Kristen Drumheller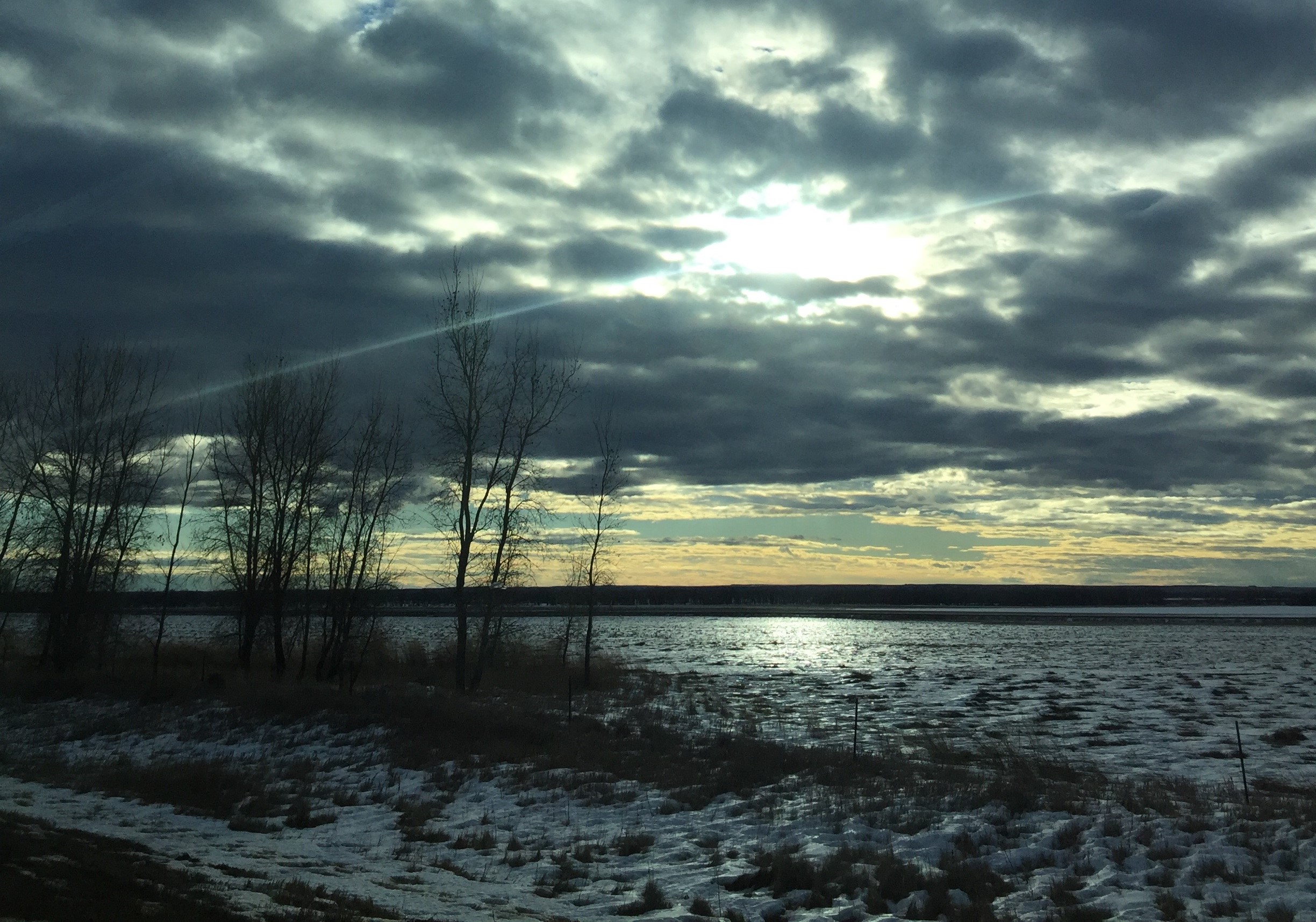 The Fort Peck Reservation. (Photo by Monica Skewes)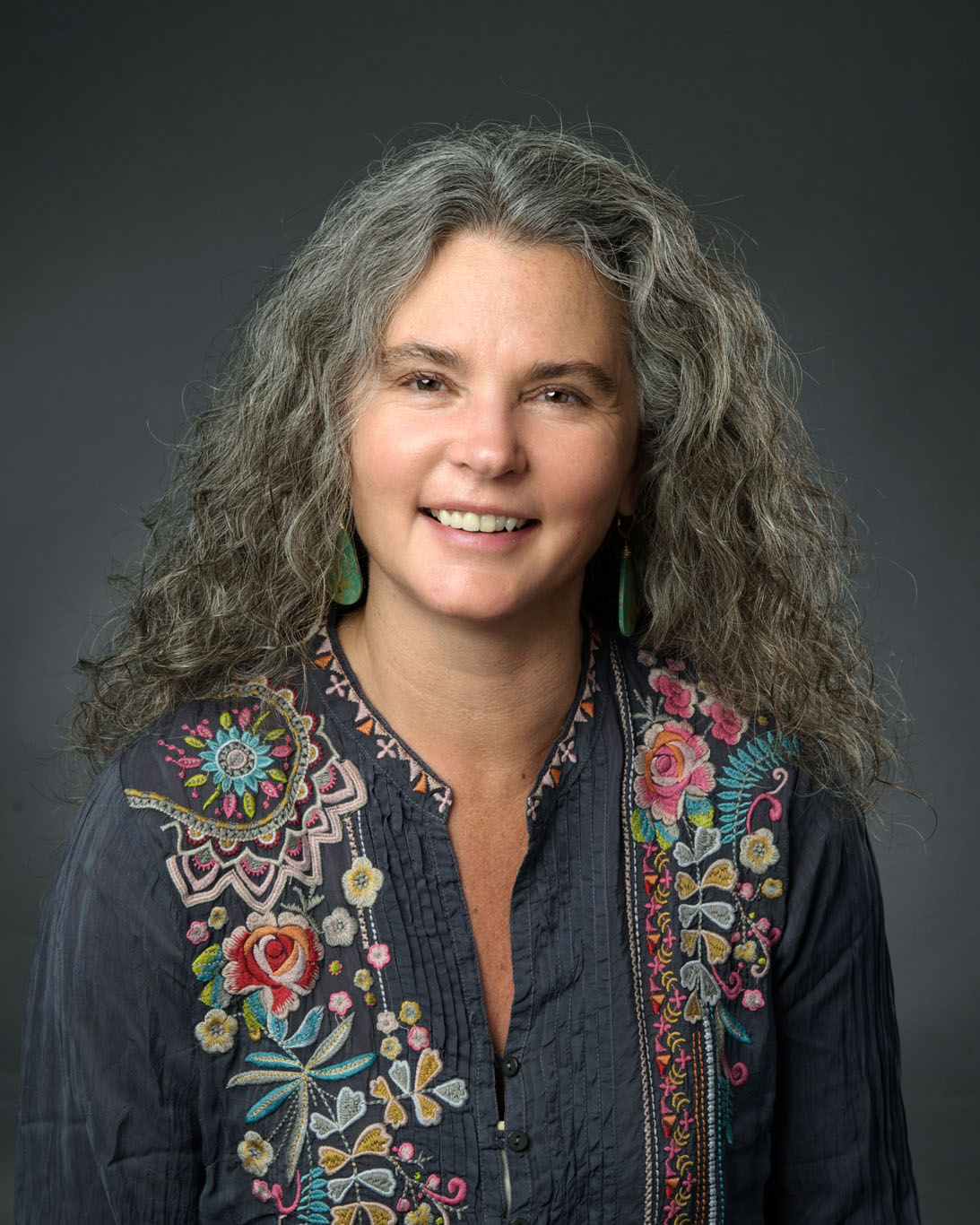 Following more than a decade of work on the Fort Peck Indian Reservation in Montana, including four years leading a CAIRHE research project, the Fort Peck Sexual Health Project, Dr. Elizabeth Rink received her first major National Institutes of Health grant of her own in May 2018 (R01MD012761) to continue her promising work. (Read the press release.) The underlying goal of all of Dr. Rink's studies to date in Montana is the prevention of sexually transmitted infections and teen pregnancies in American Indian (AI) youth, resulting in reduced sexual and reproductive health disparities and improved health in AI families and communities.
Nen ŨnkUmbi/EdaHiYedo ("We Are Here Now," or N/E) is a multi-level, multi-component sexual and reproductive health (SRH) intervention using a community-based participatory research (CBPR) framework. N/E is based on Fort Peck tribal members' desire to implement a holistic SRH intervention for AI youth. N/E includes: 1) a school-based SRH curriculum called Native Stand, designed to address individual-level factors that lead to sexual risk behaviors; 2) a family-level curriculum called Native Voices, tailored to increase communication between adult family members and youth about SRH topics; 3) cultural mentoring at the community level that pairs American Indian youth with adults and elders to discuss traditional AI beliefs and practices about SRH; and 4) a multi-sector network of youth-servicing organizations at the systems level in Fort Peck to coordinate SRH services for AI youth.
N/E is a 5-year study involving 456 15- to 18-year-old AI youth. The short-term goal is to integrate N/E into the existing Fort Peck infrastructure to ensure local sustainability. The long-term goal is to produce a toolkit and curriculum manuals, an SRH cultural mentoring program, and specific systems-level actions suitable for replication in other tribal communities.
Related Publications and Presentations (Selected)
Rink, E., Ricker, A., FourStar, K., & Hallum-Montes, R. (2018). "A balance that we walk": Characteristics, attributes and behaviors that promote healthy American Indian heterosexual couple relationships. Journal of Family Issues. 39(3).
Rink, E., FourStar, K., & Anastario, M. (2017). The relationship between pregnancy prevention and STI/HIV prevention and sexual risk behavior among American Indian men. Journal of Rural Health. 33(1).
Rink, E., Bird, E. A., FourStar, K., Ricker, A., Runs-Above/Meyers, W., & Hallum-Montes, R. (2016). Partnering with American Indian communities in strength-based collaborative health research: Guiding principles from the Fort Peck Ceremony of Research Project. American Indian and Alaska Native Mental Health Research, 23(3): 187-205.
Rink, E., Ricker, A., FourStar, K., & Anastario, M. (2016). Unzip the truth: Results from the Fort Peck men's sexual health intervention and evaluation study. American Journal of Sexuality Education. 11(4).
Rink, E., Anastario, M., & FourStar, K. (2014). Perceived level of relationship commitment and condom use among American Indian men. Journal of Immigrant and Minority Health. doi: 10.007/s10903-014-0058-z.
Dick, R., Rink, E., & FourStar, K. (2014). The role of relationship and other factors associated with condom use intention among young American Indian men ages 18 to 24 years old. Journal of Health Disparities Research and Practice, 7(1): 72–89.
Anastario, M., Rink, E., & FourStar, K. (2013). Sexual risk behavior and symptoms of historical loss in American Indian men. Journal of Community Health. doi: 10.1007/s10900-013-9695-8.
Rink, E., FourStar, K., Dick, R., Gesink, D., & Jewett, L. (2012). Concepts of historic trauma and loss and pregnancy prevention among Native American men. Journal of Native American and Alaska Native Mental Health Research, 19(1), 57–75.
Rink, E., FourStar, K., Medicine Elk, J., Dick, R., Jewett, L., & Gesink, D. (2012). Pregnancy prevention among Native American men ages 18 to 24: The role of mental health and intention to use birth control. American Journal of Men's Health, 64, 324–330.
Christopher, S., Saha, R., Lachapelle, P., Jennings, D., Wagner, S., Copper, C., Cummins, C., Eggers, M., FourStar, K., Harris, K., King, M., Kuntz, S., LaFromboise, V., LaVeaux, D., McDonald, T., Realbird, J., Rink, E., Webster, L., Colclough, Y. (2011). Applying indigenous CBPR principles to partnership development in health disparities research. Family and Community Health Journal, 34(3), 246–255.
Investigator Spotlight
Since 2007, Dr. Rink also has conducted research in Greenland examining sexual and reproductive health among the Inuit. Her work using community-based participatory research on the Fort Peck Reservation dates to 2006 and eventually led to the successful Fort Peck Men's Sexual Health Study. During the course of that earlier project, tribal leaders asked her to expand her research into what has become her latest study.
"They said, 'We really want you to work with women too, and we want you to do research on younger people,'" Rink recalls. "'We really think these problems start in adolescence.' So it was the Fort Peck Tribal Council that got our new study going."