Mastercycler Nexus Thermocycler
Mastercycler Nexus PCR provides scientists with flexibility in many forms. The 96-well aluminum block can accommodate several standard vessel types from 0.2 mL tubes to 96 well plates. The gradient option of the Mastercycler pro features the SteadySlope technology to ensure that the heating and cooling ramp rates are identical in both gradient and normal operation. Programming the gradient with the Control Panel and the CycleManager pro is easy and intuitive, so that novice users can get started quickly and safely.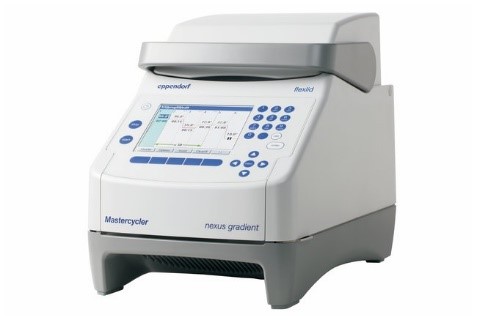 Mastercycler Nexus Thermocycler.
Information and image courtesy of Eppendorf North America.