Proficiency Based Education Summer Symposium
We are excited to announce a summer institute to bring in multiple communities to discuss the current state of Proficiency-Based Education in the state of Montana.
Conference Details
The conference will be held in the Strand Union Building (SUB) on the Montana State University, Bozeman campus from Friday, June 16 through Sunday, June 18. Friday evening will consist of a keynote talk by a nationally renowned expert followed by a reception. Saturday will include panel discussions, short talks, workshops, and collaborative sessions. Sunday's events will include additional short talks, networking opportunities, and a final keynote presentation.
Registration
Registration for the conference is now open! We invite you to register for the event early!
OPI Renewal Units
We are excited to announce that attendees will earn up to 15 OPI renewal units for attending the full conference. More details will be provided at the event!
Keynote Speakers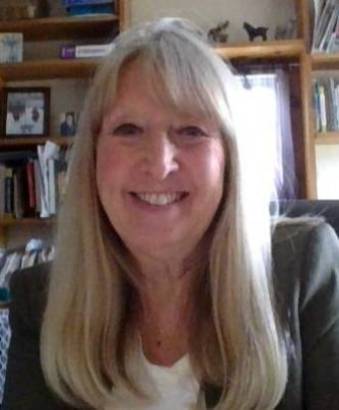 Dr. Karin Hess
Karin Hess, author of the Hess Cognitive Rigor Matrices, is a former teacher and school administrator with over 40 years of deep experience in curriculum, instruction, and assessment. Dr. Hess is recognized internationally as a leader in applying cognitive rigor, depth of knowledge (DOK), and learning progressions to the development and design of curriculum and assessment systems. She has distinguished herself as a content expert in multiple content areas, specializing in the design and use of performance-based assessments for preK-12 students and in the development of multi-state general education and special education large-scale state assessments.
Dr. Hess has authored/co-authored many books and book chapters including A Local Assessment Toolkit to Promote Deeper Learning: Transforming Research into Practice (Corwin, 2018), co-developed Benchmark Education's Ready to Advance curriculum for Pre-K (2019), a chapter in the second edition of Fundamentals of Literacy Instruction and Assessment, Pre-K–6 (Hougen & Smartt, Eds., Paul Brookes Publishing, 2020), co-authored Deeper Competency-Based Learning: Making Equitable, Student-Centered, Sustainable Shifts (Corwin, 2020) and most recently, Rigor by Design, Not Chance: Deeper Thinking Through Actionable Instruction and Assessment (ASCD, 2023).
She has also provided technical assistance to testing companies, and educational organizations including EL Education, Achieve3000, Mentoring Minds, Renaissance Learning, and the WIDA consortium (World-Class Instructional Design and Assessment).
Her ongoing work with schools provides practical, classroom-tested tools and in-depth guidance for implementing competency-based educational systems, and strategies to enhance deeper learning for every student.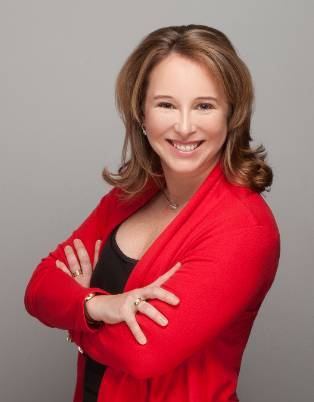 Dr. Marie Alcock
Dr. Marie Alcock is an educational consultant, speaker, and author who specializes in the fields of curriculum, instruction, and assessment. She has worked with schools and organizations both national and internationally to implement the best practices in education. Alcock is the president of Learning Systems Associates, a consulting group that supports schools and districts as they transition to contemporary learning models. She is the founder of Tomorrow's Education Network ‐ a nonprofit dedicated to promoting student literacy.
Her work in education focuses on areas such as curriculum mapping, formative assessment, and differentiated instruction. Marie Alcock-Hubley has collaborated with notable educational experts, including Heidi Hayes Jacobs, to support schools and educators in their efforts to create a more effective and modern learning environment for their students. She has also written or co-authored several books on education-related topics.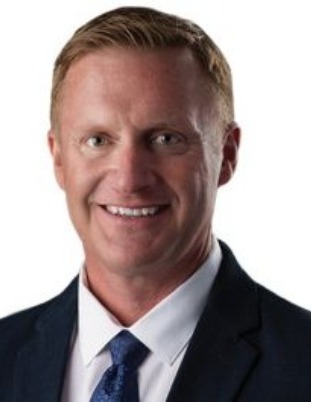 Dr. Mike Ruyle
Dr. Mike Ruyle served as a teacher, athletic coach, principal, and alternative program director for 30 years. He led the creation and implementation of the first fully functional, personalized, competency-based model of education in Montana, and is a recognized authority in the areas of innovative educational systems, mindfulness, and trauma informed care in schools. He is the author of the book The School Wellness Wheel – Addressing Trauma, Culture, and Mastery to Enhance Student Growth, and Leading the Evolution: How to Make Personalized Competency-Based Education a Reality as well as a co-author of "Cultivating Mindfulness in the Classroom," The New Art and Science of Classroom Assessment," and "Professional Learning Communities at Work & High Reliability Schools: Cultures of Continuous Learning"
Mike's leadership experience and dynamic presentation style has made him a sought-after national and international speaker for numerous schools, districts, state agencies, and conferences. He facilitates professional development for educational institutions through Marzano Resources and Solution Tree Press. He earned bachelor of arts degrees in history and English from the University of San Francisco, as well as master's and doctoral degrees in educational leadership from Montana State University.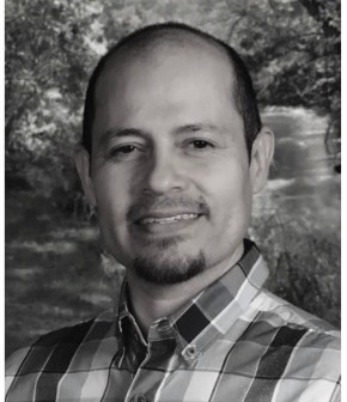 Dr. Jason Cummins
Awaachiáookaate' (Jason Cummins, EdD), is an enrolled member of the Apsáalooke Nation and has served in Apsáalooke schools for over 20 years and was a Montana Indian Educator of the year. He is a recognized leader in shifting how schools think about Indigenous culture and language in public schools. Jason is a Clark Scholar, one of fifteen principals selected nationwide to attend the first annual Principals at ED in Washington, D.C., provided feedback for the creating of the Every Student Success Act (ESSA), and was previously recognized as an educator of the year by the MIEA. He coauthored Safe Zones, Dangerous Leadership: Decolonial Leadership in Settler-Colonial School Contexts with Ethan Chang; In Reciprocity: Responses to Critiques of Indigenous Methodologies, Considering Indigenous Research Methodologies: Bicultural Accountability and the Protection of Community Held Knowledge with Sweeney Windchief; and was a contributing author to The School Wellness Wheel: A Framework for Addressing Trauma, Culture, and Mastery to Raise Student Achievement with M. Ruyle, and served as a guest editor for the Journal of School Leadership. Jason began his academic career at Little Big Horn Tribal College and earned masters and doctoral degrees in educational leadership from Montana State University. He and his wife, Velvett, have been married over 29 years and have four sons and two grandchildren.
Session details and abstracts
Date, time & session location
Presenter
Abstract

June 16 4:30-5:30 Inspiration Hall in Norm Asbjornson Hall

Check in

June 16 5:30-6:15 Inspiration Hall in Norm Asbjornson Hall

Plated dinner

June 16 6:15-7:30 Inspiration Hall in Norm Asbjornson Hall

Friday evening Keynote

Dr. Karin Hess
Keynote

Choice, Voice, and Deeper Learning: How a Shift to Proficiency-Based Learning Can Increase Engagement and Equity

Making the shift to proficiency-based learning is a multi-year journey with rewards and challenges along the way. Dr. Hess will describe how she's been guiding schools in developing proficiency-based expectations for learning, integrating academic proficiencies and personal skills (e.g., self-direction, collaboration) in the design of performance-based assessments, and using a metacognitive approach that personalizes and deepens learning for each student. Current research and examples from projects across the United States will be shared.

Materials: Keynote presentation

June 17th 8:00-8:30 am

SUB Union Market

Breakfast and networking

June 17th 8:30- 9: 30

SUB Ballroom A

Dr. Marie Alcock

Keynote

The Three Reasons "Why":Performance Based Education is the Future of Education.

This session outlines the three most important reasons why PBE is the future and includes specific samples of how to leverage PBE in schools. Dr. Alcock explores why diagnosis and prescription level feedback to learners leads to a healthier learning environment. She explains how the effective process is actually more efficient and leads to more TIME for teachers to explore relevant and authentic learning experiences. Finally, She connects how PBE actually helps educators overtly teach children to be self-navigating learners. Take a look at the future of education.

Materials: Keynote presentation

June 17th 9:30-10:40 SUB Ballroom A

Workshop I

Dr. Marie Alcock Ballroom A

Making PBE work in Montana - what we have learned in the last ten years.

This session explores the techniques and lessons learned recently in the PBE field of implementation. Dr. Alcock shares what schools in Montana and similar places are doing to bring PBE to life. She will cover the "to do" and "do not do" lists that have been gathered from experience and can't be found in the textbooks.

Materials: Self-navigation tool, Learning strategies 10,Self-navigating expert learner

June 17th 9:35-10:40 SUB Ballroom B-D

Workshop I

Dr. Karin Hess Ballroom B-D

Participants will have the opportunity to analyze how various proficiency-based tools and protocols can be used to collect data related to each of these stages: initiating components of the PB system, emerging as new structures in teaching and learning are developed (e.g., piloting PB assessments), and implementing the system using feedback loops and data collection to evaluate and revise specific core components (e.g., building a body of evidence, grading and reporting). Bring your question and we'll collaboratively explore an approach to data collection.

Materials: Action Research presentation, Tool 1A

June 17th

10:45-11:15 SUB Ballroom A

Dr. Karin Hess and Dr. Marie Alcock

Panel discussion

June 17th

Lunch at SUB

June 17th 1:00-2:25 pm SUB room 233

Dr. Josh Meyer

Dr. Tricia Seifert

Dr. Sharyl Allen

Deputy Superintendent, Office of Public Instruction

Exploring the development of proficiency-based learning and what this means for Montana

This presentation provides an overview of defining features of proficiency-based education through a review of the literature. It will address the following themes: grading (traditional models vs standards-based models), standards-based learning, proficiency scales, competency-based education, mastery-based learning, and proficiency-based learning. This presentation will also share developments from the 2023 session and what this means for proficiency-based education.

It's not about the money

June 17th 1:00-2:25 pm Room 235

Melissa Walker

Developing an Interdisciplinary Year-Long Context to Increase Rigor and Student Engagement

This presentation will introduce an interdisciplinary approach to planning and instruction and will provide teachers and/or school leaders with an opportunity to develop an interdisciplinary year-long context (YLC) of their own. I will provide a brief overview of my own process when developing a fourth-grade YLC, using it as a framework for the workshop, but a majority of the workshop time will be devoted to collaboration between teachers.

June 17th 1:00-2:25 pm SUB Alumni Legacy Lounge

Melissa Tovaas and Dr. Jeannie Chipps

Prioritizing Montana's Whole Child Skill Development Competencies Alongside Content Standards

With the development of Montana's Whole Child Skill Development Competencies, we have a resource that more explicitly outlines what "other skills" are needed for success in school and for college and career readiness. As educators, we mostly agree these skills are important. Some of us also wonder, "How do I fit it all in?" You are not alone in contemplating how to approach the integration of these skills when there are already so many standards to help students achieve. In this session, you will gain resources, have discussions with other Montana educators and collaboratively learn different ways to integrate whole child competencies so they are at the forefront of your curriculum planning.

Materials: Powerpoint presentation



June 17th 1:00-2:25 pm Procrastinator Theater

Andrea Meiers, Tobin Novasio, Josh Skidmore, and Pam Ask

From Boardroom to the Classroom: Supporting Implementation

Learn about Lockwood School District's implementation of Standards-Based Grading and Reporting. We will share our implementation process from grades K-12 alongside insights about varied stakeholder needs across the district.

This session will conclude with perspective sharing by each person regarding the most frequently asked questions from stakeholders and what they would do differently in hindsight.

Materials: Presentation slides

June 17th 1:00-2:25 pm SUB Ballroom A

Brian Kessler, Duane Schlabach, Jana Nygaard, Jon Moore, Audrey Howard, Christa Schoenfeld

Transformational Learning in the Beginning Stages

As many of us in education realize, sometimes it takes years, multiple conversations, and some re-focusing opportunities to start to implement change in a system.

At East Helena High School, we are looking to embrace this opportunity for growth as we begin to implement our vision for embracing Transformational Learning, defined for us, as a three-pronged approach between personalized learning, work-based education opportunities, and competency-based learning. Through this presentation, we will discuss where we started, our "why" for approaching this transformation, and give an update on where we are at in our very early implementation process

Materials: Presentation

June 17th 2:40-3:30 SUB Ballroom A



Reflection in groups

If you are unable to attend Sunday, please complete the evaluation survey

June 17th 3:45-4:00 SUB Ballroom A



Walk or drive to the Museum of the Rockies

June 17th 4:00-6:00

Museum of the Rockies Social Gathering and Learning Experience

June 18th

8:00-8:30




SUB Ballrooms:Coffee &breakfast snacks

Optional: Miller Dining opens at 7:00 am

June 18th 8:30-9:55 SUB Ballroom D

Dr. Jeannie Chipps

"Phenomenal" science to guide a body of evidence aligned to cross-cutting concepts

In this workshop, participants will work through developing a body of evidence aligned to competency statements formed from the cross-cutting concepts of NGSS. Participants will view sample competency statements, as well as refer to the model K-12 competency statements written by the state of New Hampshire. We will discuss the value of generating units with clear phenomena to drive inquiry for students and to enable students to engage in a variety of interdisciplinary tasks.

Materials: Presentation slides

June 18th 8:30-9:55 SUB Ballroom A

Jenny Combs, Andrea Meiers, and Dr. Tricia Seifert

"Standards-based grading and reporting? No way! Oh, maybe?"

Join this session to learn how and why schools should be considering shifts toward K-12 standards-based classrooms, assessment, grading, and reporting practices. Jenny Combs, Executive Director of Alliance for Curriculum Enhancement, and Andrea Meiers, Lockwood Curriculum Director, will share ten common myths about standards-based reporting and provide information to debunk those misconceptions. We are excited to explore why our traditional systems are not serving our learners, and how we can upgrade our practices.

Materials: Presentation slides

June 18th 8:30-9:55 SUB Ballroom B

Strengthening Pre-Service Teacher Preparation: Sharing from MT colleges and Universities facilitated by Dr. Kris Olsen

Dr. Kristofer Olsen, Montana State University

Dr. Stevie Schmitz, Rocky Mountain College

Dr. Kari Dahle-Huff, Montana State University-Billings

Dr. Estee Aiken, University of Montana-Western

Dr. Amy Smith, Montana State University-Northern

June 18th 8:30-9:55 SUB Room 235

Moderator: Dr. Josh Meyer

Samuel Boateng - Equipping educators for a more thorough implementation of individualized instruction in rural schools

This presentation looks at how teachers can implement personalized learning, specifically, how teachers can use effective techniques to establish an individualized instructional setting in rural schools.

LeAnn Lorenz - Competency Based Education in Practice, Middle School Math

For the past 2 years, I have been developing a competency-based math program for students in the Bozeman Charter School, an new innovative approach to education in our public schools. The competency based approach has been wildly successful among students who have long desired a more personalized approach to their learning.

Megan Casey - CBE (Competency Based Education) examples in a secondary social studies classroom

I will present an example of CBE in a secondary social studies classroom. I created this work to be used in my classroom this school year in conjunction with classwork for the EDU592: Independent Study class offered by MSU this past fall. The examples are from a high school elective, Current Events.

Melissa Walker and Samantha Bissell - A Shift to Standards-Based Instruction: Belgrade School District's Journey

This presentation will be a case study of Belgrade School District's five-year shift toward standards-based instruction, focusing primarily on the changes made at the elementary level. Points of emphasis will include a rationale for the instructional reorganization and an analysis of structures at district and building levels. Our hope is that, by explaining BSD's successes and growing pains, we will provide fellow districts with a road map for preparation, execution, and system analysis as they undergo a similar process

June 18th 10:05-10:50am

SUB Ballroom A




Reflection, evaluation, and action planning: please complete the following evaluation survey

June 18th 10:50-11:50am

SUB Ballroom A

Dr. Mike Ruyle and Dr. Jason Cummins

Keynote

The School Wellness Wheel: Raising Student Achievement through Healing & Resiliency Centered Schooling


Society in general, and traditional schools in particular, have been reluctant to come to terms with what trauma really means. We are only now beginning to appreciate and deeply understand the impact that developmental trauma and toxic stress can have on people's brains, bodies, and lives.

It is well known that trauma and toxic stress can, over time, damage the brain. In response, a natural question can be asked concerning whether or not there are things we can do to reverse this damage and help heal those same brains? The research clearly indicates that we can.

Schools can help repair and strengthen neurophysiology. The great challenge confronting schools is how to balance the expectation for educational excellence and academic success with a safe and supportive environment that can provide kids with ways to heal their brains and also build their capacity for resilience.

The School Wellness Wheel brings the science of toxic stress and trauma into mainstream school systems, to help people learn a host of skills and strategies that could potentially boost synaptic plasticity in the brain - which can, ultimately, facilitate healing, build resilience, and help students engage in deeper, authentic learning.

Materials: Keynote presentation, Padlet

June 18th 11:50-12:00pm SUB Ballroom A




Concluding remarks
Staying in Bozeman
There will be 100 on-campus dorm style rooms available on a first-come, first-served basis covered by a grant at no charge, with preference given to speakers/presenters. We will announce any availabilty for attendees in May. Information to reserve space through conference services will be forthcoming.
Hotel blocks
We are also excited to share that two local hotels have created a room block for our conference at discounted rates:
Please book by May 25th to receive the discounted rate.