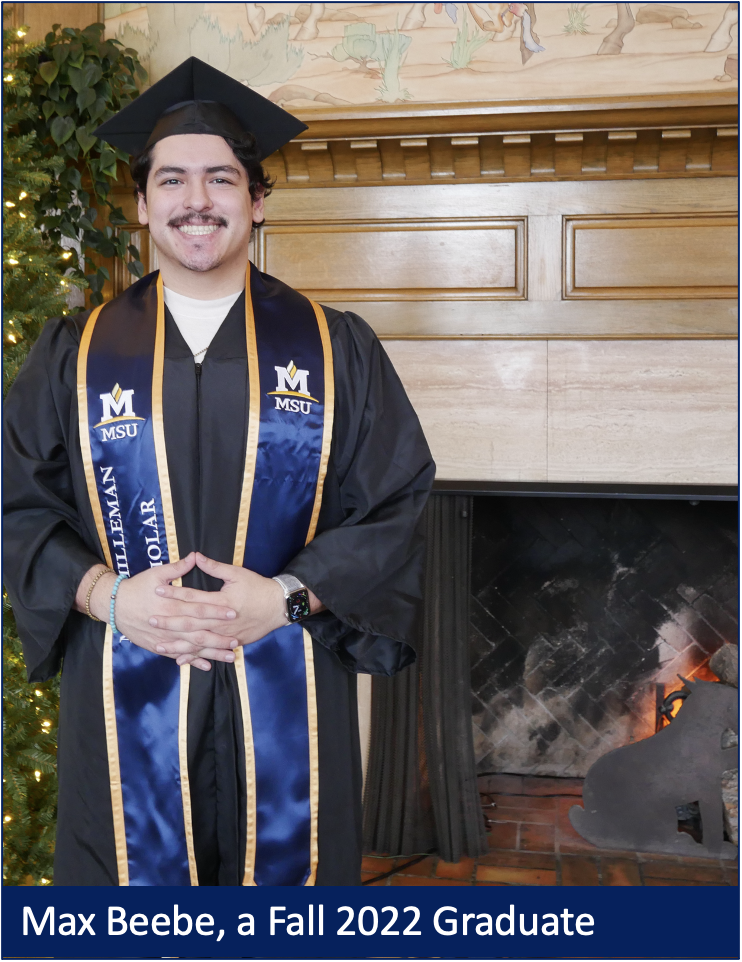 How far are you willing to take your potential, and how hard are you willing to work for it?
We believe your answer to this question will determine whether or not you realize your fullest possibilities.
As a 2023 Montana high school graduate, you might be wondering where the road ahead will lead. We believe the combination of effort and potential can shape something special and indelible, and that is why we've developed the MSU Hilleman Scholars Program. It is designed for students who believe in the power of hard work and in the ability of setting and achieving goals to shape a better future.
This program, named in honor of Dr. Maurice Hilleman, an MSU graduate from Miles City, is inspired by the legacy of one of Montana's greatest sons. And while many in Montana may not be familiar with Dr. Hilleman's story, almost all of us have been touched by his effort and potential through the life-saving vaccines that he worked to develop and that have shaped global public health over the past 50 years.
We are inviting students from across Montana who want to channel both their effort and their potential into creating something special. If accepted into this program, you will have the opportunity to:
Attend a Summer Success Academy. This is a PAID, one-month summer experience—$2,000 for your attendance and participation ($1,000 stipend and $1,000 to be applied to your fall semester tuition). You will have the opportunity to really learn and understand college-level math and writing, build lasting friendships, and enjoy a summer in Bozeman and the surrounding area.
Earn a $16,000 scholarship. Upon successful completion of the Summer Success Academy, Hilleman Scholars will receive a four-year, $4,000 per year scholarship ($4,000 X 4 years = $16,000). This scholarship comes with expectations: you'll need to commit to working ten or more hours per week during the academic year for each of the four years you are in school.

In order to become a Hilleman Scholar, students must attend, actively participate in, and complete the Summer Success Academy. If a student fails to satisfactorily complete the Summer Success Academy, the four-year scholarship offer will be rescinded.

Earn $3,000 to study abroad. With satisfactory academic progress and exemplary program commitment during the first three years of the program, Hilleman Scholars will receive $1,000 credit per year to be invested in a group study broad experience near the end of your junior year.
We hope you will accept our invitation to apply for the program. As Montana's land-grant institution, Montana State University is no stranger to guiding, supporting, and inspiring those who, just like you, come to Bozeman from all corners of Montana to begin their journey. We believe in your potential to influence the world around you, and we want to be your partner to advance that effort.
Hear From Past Scholars!