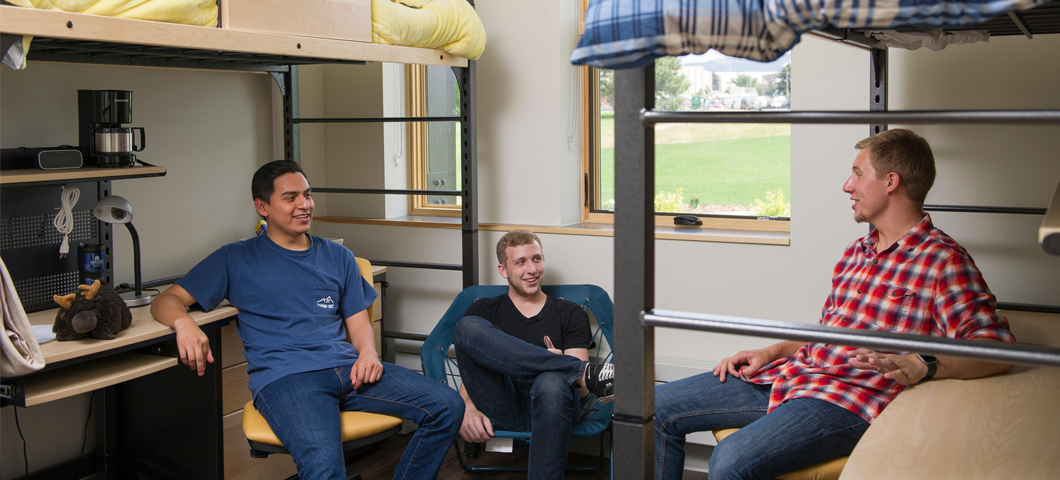 Making housing arrangements, whether on-campus or in the community, is the responsibility of the student. It is recommended to secure housing as far in advance as possible.
On-Campus Housing
Residence Halls (undergraduate students)
The University provides twelve residence halls with various living options. The halls offer many services, including study rooms, computer facilities, and kitchen areas. There are options for coed, all-male, and all-female residence halls. Options are available for non-traditional students.
Space in MSU's residence halls is guaranteed to any undergraduate student desiring one. Students are encouraged to live in a residence hall during their first term at MSU in order to meet other students in a relaxed, secure, and convenient environment. Undergraduates with fewer than 30 semester credits completed are required to live in a residence hall on campus. Students are urged to apply early for the best choice in halls and rooms. For a look at the different halls or to apply for housing, you can visit the Residence Life web page. The Residence Life Office can be contacted by email at [email protected].
The MSU Residence Halls Food Service has three dining halls, and students can choose from many different meal plans. The food service provides wholesome and balanced meals, including vegetarian dishes. For a closer look at the food service options, take a tour on their interactive website.
Important Note: Receiving confirmation of on-campus housing DOES NOT indicate acceptance for admission to the University. Notification of admission will come from the Office of Admissions. A non-refundable housing deposit of $300 is applied as payment to the residence hall bill. Students should plan to apply for housing as soon as acceptance to the University is final; this will give the greatest choice of living arrangements.
Family & Graduate Housing
Family & Graduate Housing offers reasonably priced housing to families, married couples, second degree students, graduate students, and single parents with dependent children. One, two, and three-bedroom units are available; some are furnished. The apartments are located within walking/biking distance from the main campus, and are relatively close to many Bozeman amenities, including the Gallatin Valley Mall, several grocery stores, retail stores, and movie theaters. Family housing rental rates are less expensive than off-campus housing, but there is often a waiting list. Students are advised to apply at least 6 months ahead of arrival. For further information, please see: the Family and Graduate Housing website or contact Family & Graduate Housing at [email protected].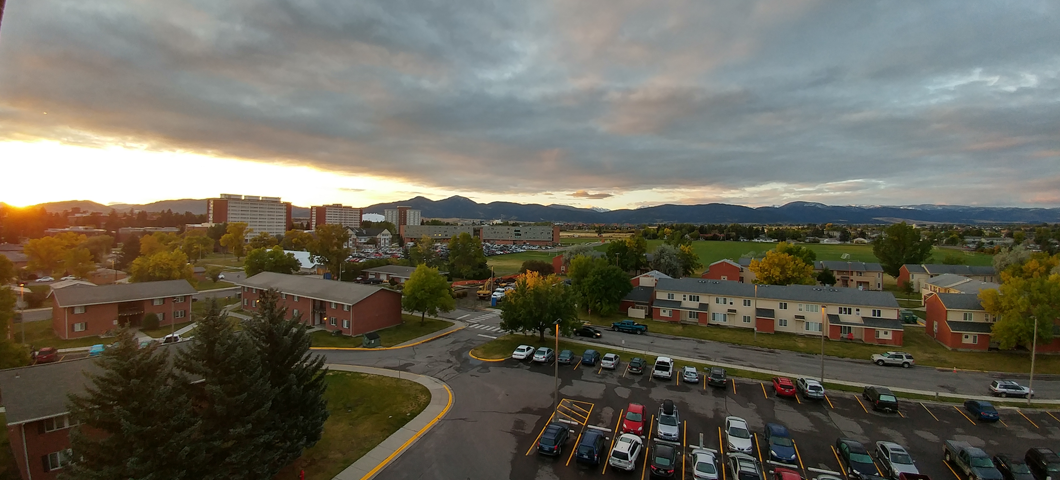 Off-Campus Housing
A wide variety of apartments and rental houses can be found within easy walking distance of campus. Prices vary depending on location, size, and number of people sharing the space. Rent including utilities, for one student per month, will range from $500 to $1,200 per month. To learn more about renting in the US and find different rentals, please visit the Off-Campus Living page. Outside of that, other ways to find off-campus housing or "roommates wanted" include the Bozeman Daily Chronicle newspaper's classified section and Craigslist classifieds. Students planning to live off campus should plan to arrive two weeks early to search for housing. A hotel will need to be secured until an apartment is found.