April 22, 2021
Outdoor, pandemic safe graduation celebration in Montana's unpredictable spring. We haven't seen each other face-to-face in quite a while. Congratulations, Beth and Chester!

December 12th, 2018
End-of-Semester Lab Bonding at Dart-Zone in Four Corners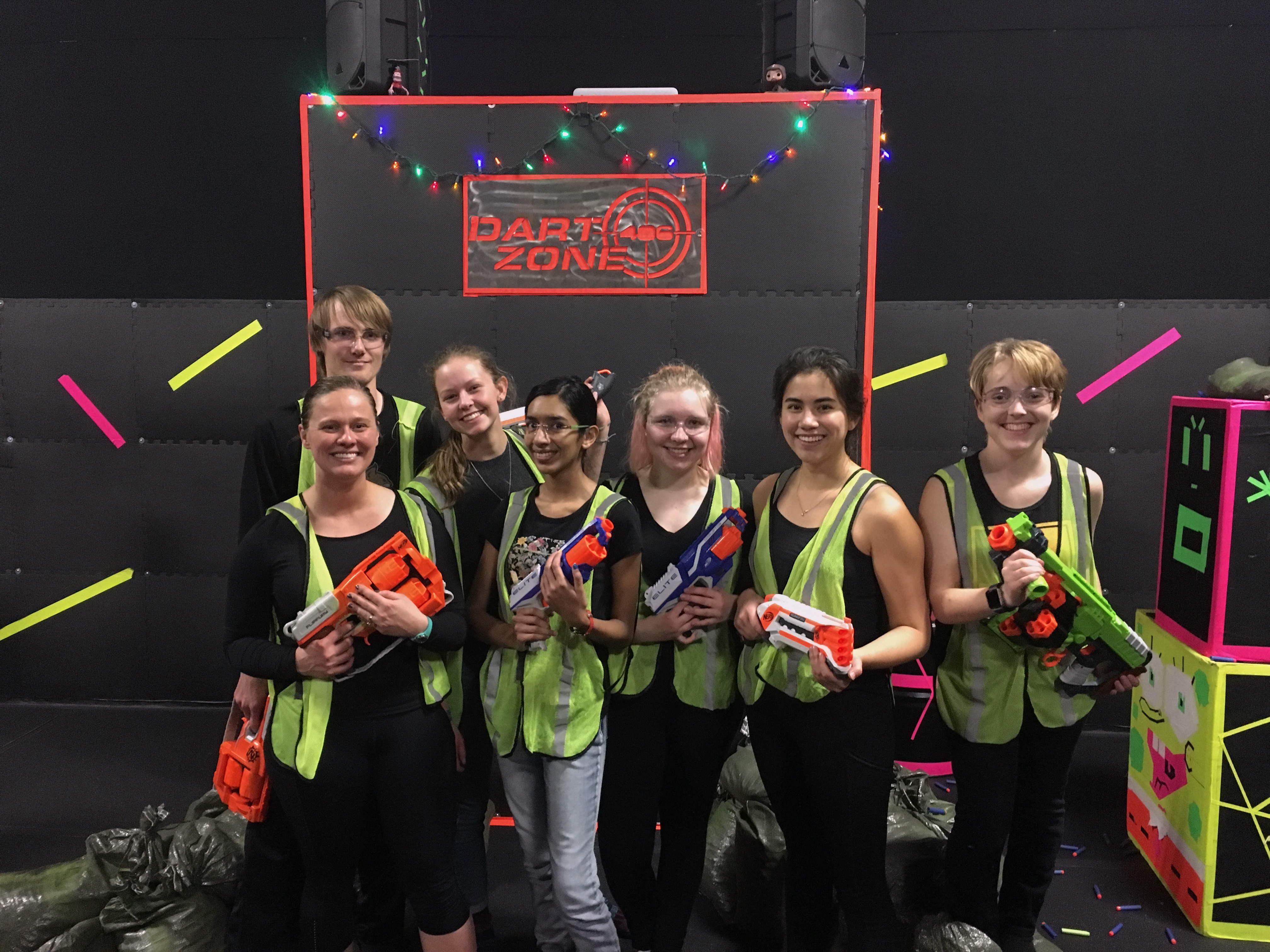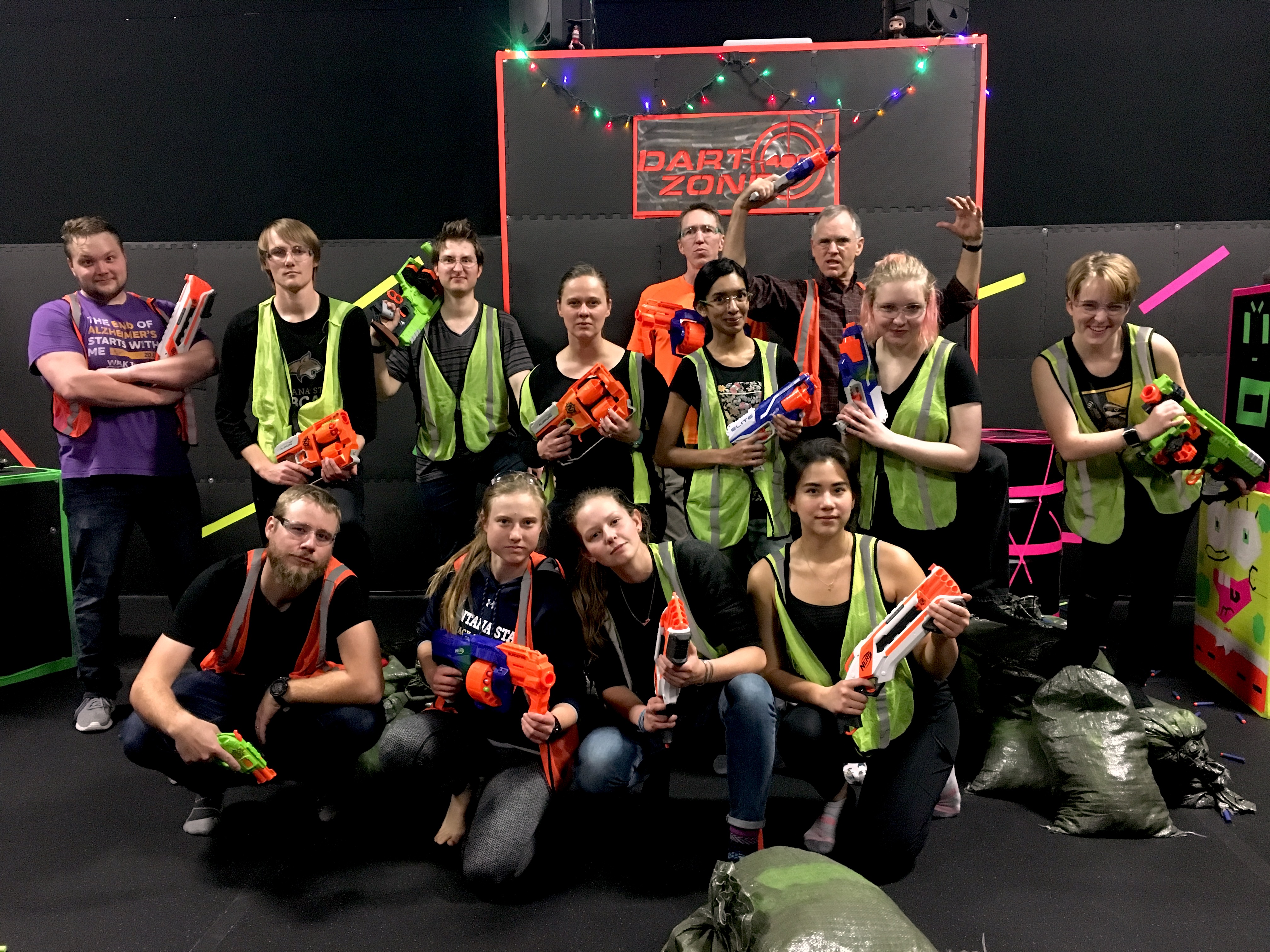 The Lachowiec Lab challenged the Thum Lab to a Dart Zone battle, winning through pure determination and strength.