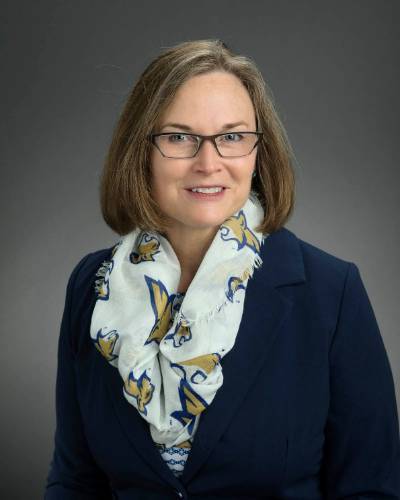 Welcome to Montana State University College of Nursing!
It is an exciting time to be a nurse. There are over 20 million nurses and midwives in the world – almost 50% of the global health workforce. Nursing has been ranked the most trusted profession every year for nearly two decades – an honor nurses earn every day. MSU Bobcat nurses are making a difference both locally and globally.
MSU College of Nursing is committed to meeting Montana's need for bachelors prepared nurses and graduate prepared nurse leaders, educators and nurse practitioners. Since 1937, MSU College of Nursing has ensured that Bobcat Nurses receive cutting edge knowledge and clinical experiences rooted in Montana's rural tradition.
The MSU College of Nursing baccalaureate and accelerated baccalaureate programs are offered on each of the college's five campuses located in Bozeman, Billings, Great Falls, Kalispell and Missoula. The BSN and ABSN programs prepare graduates to be "specialist generalists" – new nurses well prepared at the BSN-level with unique knowledge offered through intensive rural learning opportunities. Regardless of the campus location, all graduates are proud Bobcat Nurses!
The MSU College of Nursing offers graduate education using web-based technologies allowing students to remain in their hometowns. The College offers a master's degree preparing graduates as clinical nurse leaders, ready to make a difference in acute, primary or public health settings. MSU College of Nursing prepares nurse practitioners at the doctor of nursing practice (DNP) level as either family nurse practitioners (FNP) or psych-mental health nurse practitioners (PMHNP). MSU College of Nursing DNP graduates have expertise in evidence-based primary care as well as health policy, systems thinking and leadership. The CON also offers a certificate in nursing education, available online, supporting nurses to fulfill their goal to become nurse educators.
MSU College of Nursing faculty are dedicated teachers, passionate researchers, expert clinicians and committed professionals. Explore our website to learn more about their accomplishments and awards, passions and projects.
Nursing is a remarkable profession and Montana State University College of Nursing is an outstanding place to study, work and serve the citizens of Montana. Thank you for visiting,
If you would like to reach out to me, you can reach me directly at: [email protected] or schedule an appointment with my assistant, Pam Schulz at: [email protected].edu or 406-994-3784.
Sarah E. Shannon, PhD, RN, FAAN