Off-Campus Living Resource Fair
February 10th, 2020, 2-5pm in SUB Ballroom A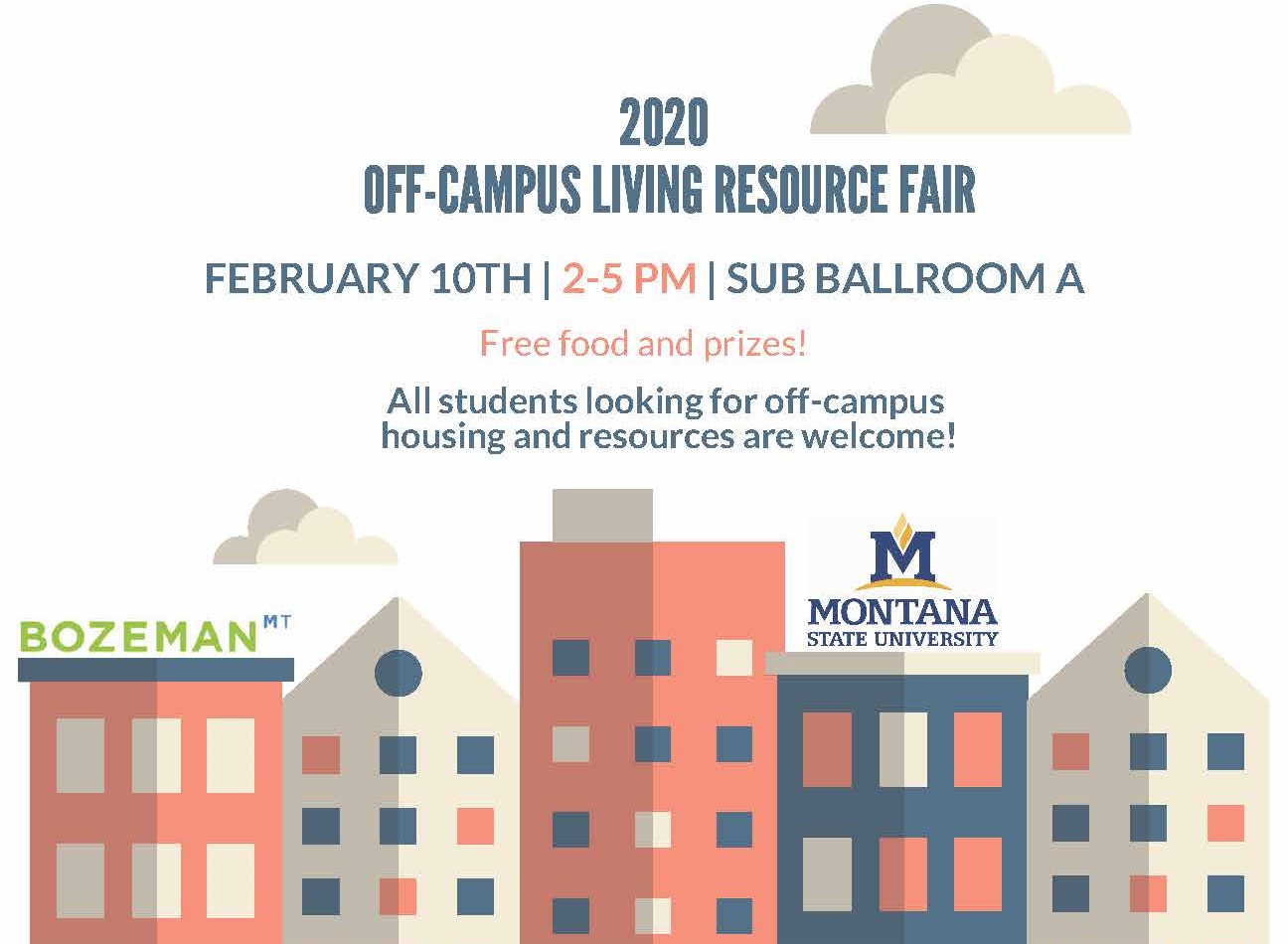 The second annual Off-Campus Living Resource Fair is aimed at students planning to live off campus for the first time and will connect to local resources and information about being a good neighbor.
The MSU Office of the Dean of Students, in partnership with the city of Bozeman and the Good Neighbor Committee, will host the second annual off-campus living resource fair on February 10.
The fair is designed to provide MSU students who plan to live off campus for the first time with connections to local resources, as well as education about the services and expectations that go with living in the city of Bozeman. Last year's fair was attended by over 200 students and 18 vendors.
The resource fair will be held from 2 to 5 p.m. Monday, February 10, in Ballroom A in the Strand Union Building. All MSU students are encouraged to attend. Participating students will be eligible to win raffle prizes and can enjoy free refreshments.
The resource fair will include representatives from various departments from the City of Bozeman and Montana State University, Streamline Bus Service, property management companies, Republic Services and more.
For more information on the off-campus living resource fair, please contact Dean of Students Office at deanofstudents@montana.edu or 406-994-2826.