2020 Diversity and Inclusion Student Commons Spirit Awards
The Spirit Outstanding Student Award is given to a student who embodies leadership, citizenship, and involvement, and belongs to an underrepresented minority group including the LGBTQIA community, Native American students, African-American students, and students from underrepresented cultural, racial, or religious identities.
Christen Falcon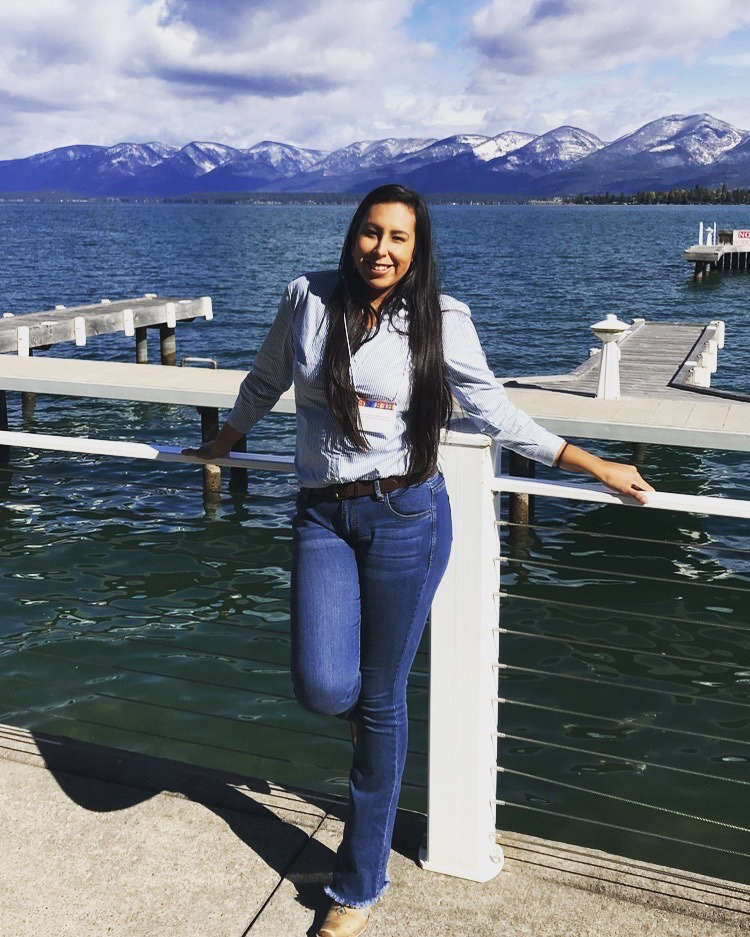 Christen will graduate in May of 2020 with a degree in Business Management and a minor in Native American Studies. Throughout her time at MSU, Christen has been active in the Native community as well as being a role model for her four-year-old son. She has been the co-President of the American Indian Club and a member of the Society of American Indian Graduate Students (SAIGS), American Indian Business Leaders, and the American Indian Building Board. She has also been an Ambassador for the American Indian Scholarship Fund, an MSU Diversity Ambassador and a Return-to-Learn Program's Native American Outreach Advocate. As a member of the Blackfeet Nation, Christen has been an activist in the Missing and Murdered Indigenous Women and Girls movement, helping to coordinate the Take Back the Night March two years in a row, along with coordinating multiple MMIWG protests and speak outs. She is a recipient of the American Indian Council Full Circle Scholarship and the MSU Foundational Scholarship. Upon graduation, Christen hopes to use health and wellness policy change to dismantle systemic oppression and lead her community to a more prosperous future.
The Spirit Activism Award is given to a student who embodies leadership, citizenship, and community involvement, demonstrating these characteristics through their achievements and work towards social justice.
Tim Osen
Tim will graduate in May with a degree in Computer Science and a minor in Business Administration. Throughout Tim's time at MSU, they have served as the Co-President and Social Media Chair of the Queer Straight Alliance (QSA) student organization at MSU. Additionally, Tim serves on the Council of the Imperial Sovereign Court of the State of Montana, helping to organize over 15 successful state-wide charity drag shows. Tim is the Social Media and Outreach Coordinator for Montana's AIDS Outreach. They also are a co-founder of the Trishas, a drag group responsible for creating LGBTQ friendly programming in downtown Bozeman. Tim is a two-time recipient of the Forward Montana 25 under 25 Award as well as a 2018-2019 Pride Foundation Scholar. After graduation, Tim intends to continue their work with AIDS Outreach Montana, leading a project to finally remodel the organization's local office. Tim hopes to guide the next generation of LGBTQ drag performers and be a resource for other young queer activists in the Gallatin Valley.