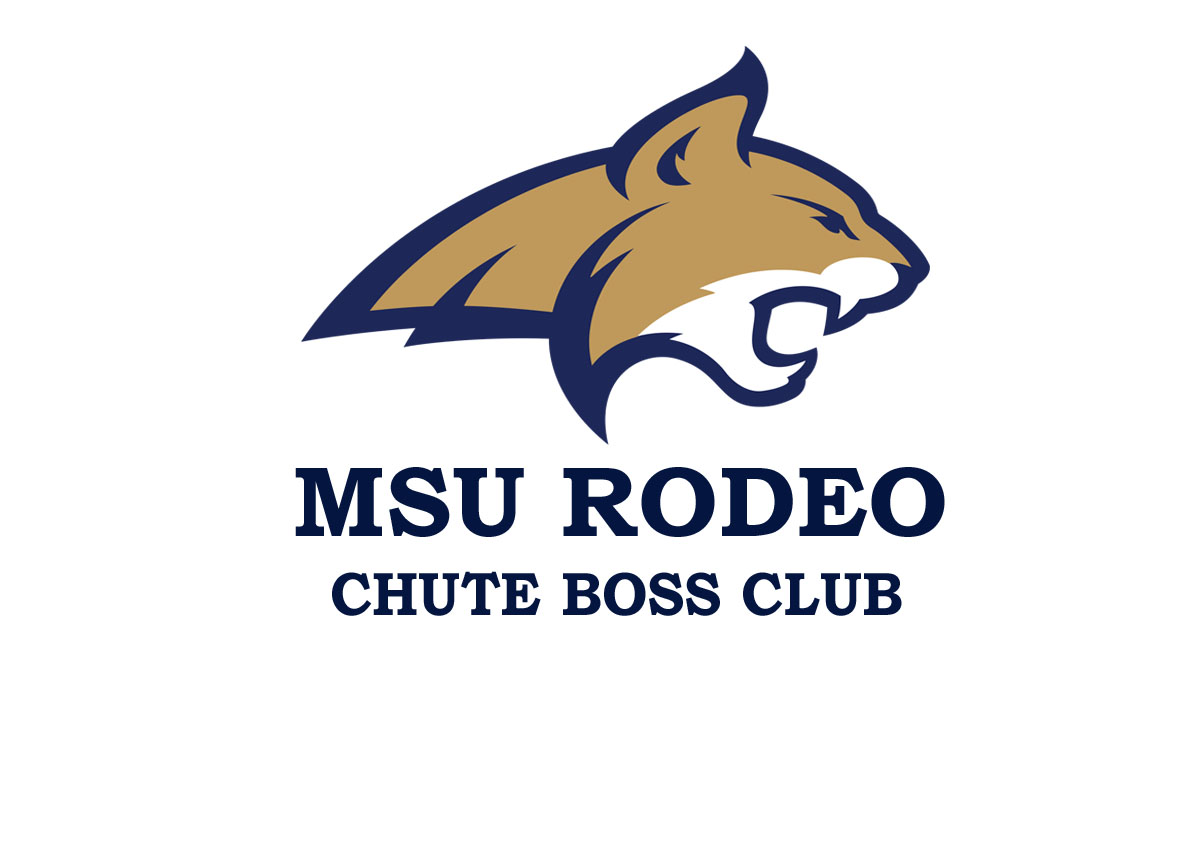 CLICK ON THE ICON TO FOLLOW OUR "MSU RODEO CHUTE BOSS CLUB" ON FACEBOOK
If you are interested in MSU Rodeo and would like to contribute to the success of the program, we encourage you to become a member of the "Chute Boss Club." Call the office at 994-2403 or email [email protected] for more information.
Purpose of the Chute Boss Club
A booster club format to raise money and give financial support to the MSU Rodeo Program
Chute Boss Club
The Chute Boss Club was established for the sole purpose of enhancing the Montana State University Rodeo Program through the use of funds contributed annually to the Chute Boss Club by its members. Donations will be 100% tax deductible each year. Each member of the Chute Boss Club will be entitled to special and exclusive contact and communication with the Head Coach of the MSU Rodeo Team, Andy Bolich, and other aspects of the MSU Rodeo Program. Members will be updated on financial areas that are being supported with Chute Boss Club funds as well as receiving a quarterly newsletter. Our donors will be honored guests at our Cowboys & Candlelight banquet and annual MSU spring rodeo.
$1000 per year
$750 per year
$500 per year
Where Your Contribution is Used:
- Provide scholarships for MSU Rodeo athletes
- Assist in paying for books and fees for college
- Help cover rent for the practice arena
- Aide in the funds necessary to recruit the best possible athletes for our program
- Pay for practice cattle leases
Meet Our Wonderful Group of Supporters in the Chute Boss Club:
Jesse Armitage & Diane Wyn
Gregg & Lynn Bervy
Butch & Shannon Bratsky
Bob & Kathy Brekke
Little Bear Construction - Tyler & Shawna Brenner
Hank & Elizabeth Brewer
Mike & Lisa Browning
Jake & Jane Callentine
Gary & Coralie Carter
Gary & Joan Cook
Beverly Crowley
Donovan & Heather Currey
Steve & Lisanne Currin
D & D Trucking & Construction Co.
Jason & Christy Delamarter
D&R Coffee Service - Scott & Teresa LeProwse
Jay & Becky Faulkner
Dean & Hope Folkvord
Shawn & Molly Fossum
Gary & Grace France
Free Builders - Ty & Amy Free
Jim & Debbie French
Garrison Big Hole Ranch - Todd & Latresha Garrison
Eugen & Erin Graf
Eugene & Debbi Graf
Tom & Robin Green
Don & Peggy Hart
Gary & Molly Hepper
Tom & Patti Holland
Tyler & Teen Holland
Travis & Julie Hurst
Kelly & Stacey Indergard
Mike Ingram
David & Yvonne Jarrett
Dean & Carrie Johnson
Shawn & Shelly Koenig
Lane Ranch - Tom & Joey Lane
Alex LeGrand
Lone Mountain Sports - Scott Foster
Victor & Shirley Lutes
ARM Grain & Cattle Co. - Austin Malek
Steve Mergenthaler
Mark & Sonya Norem
Mike & Stacey O'Neal
Jerry Pape
Park Hotel Yellowstone - Tami McDonald
Jan & Lynn Perkins
Joel & Esther Peterson
Brent & Patti Powell
R & R Construction - Russ & Lauri Olsen
Katie Rasmussen
Betty Reinke
Steve & Karen Roth
Mark & Mary Salmond
Steve Schertenleib
Steve Segota
SIME Construction - Ron Pike
Sherm & Bonnie Sollid
Steve & Beth Speth
Spring Corporation - Ty Spring
Curt Toft
Union Cattle Co. - Shane & Kim Berquist
Steve & Sandra Wilkerson