Law News and Announcements
Watch for news about Pre-Law club meetings and events!
Have an idea for a guest speaker or activity? Let us know!
Sign up for the email list: [email protected].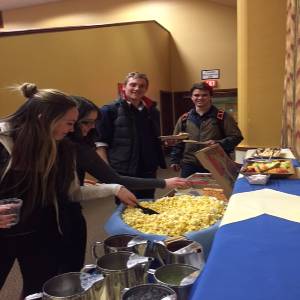 Pre-Law Club movie night
Pre-Law Club at Catapalooza

Pre-Law Club at the Not in Our House
Taskforce Graduation Ceremony
LSAC strongly encourages early registration!
US 140 - Intro to Law and the Legal Profession (1-credit, online only)
This course is a great opportunity to explore your interest in law school and careers in the law. In Intro to Law and the Legal Profession, we'll explore the process of a legal education, identify areas of possible interest for careers in the law, and develop an understanding of the law school process.*online only