Information for Outgoing Students
Fast Links
Outgoing students are students which are currently attending MSU and are exchanging to another university in the United States, its territories, or Canada.
"NSE has only had a positive impact on my personal growth. It has honestly changed my perspective on so many things just by getting to meet people and seeing a different culture. I would recommend NSE to anyone, and tell them to push through the nerves and do it!!!" -Kameron Armstrong (NMSU)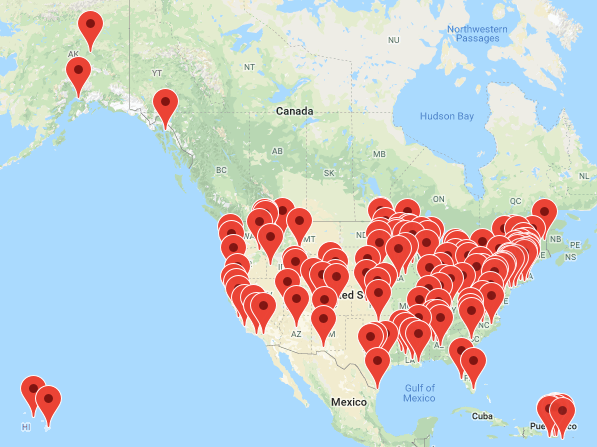 Documents Needed For Application
Budget/Resource Worksheet (This is only for your own knowledge, not to be turned in with your application.)
Advising Agreement (You will work on this after you have been placed at your school. Form not available online, obtain from Emily Mason)
APPLICATION GUIDELINES
Applications for the 2023-2024 academic year are being accepted. The $200 non-refundable application fee can be paid online or by check after the application is finalized with Emily Mason in Gaines 130. Deadline for applications is March 3, 2023.
Make sure you fit all the qualifications.

be a registered full-time undergraduate student in good standing at MSU at the time of application and immediately prior to an exchange
have a cumulative GPA of 2.5 at the time of application and while on exchange
must be in good standing at home institution with no incompletes from the previous semester.
must not be on probation, parole, or have any outstanding financial obligations to home university.
have completed 24 credits prior to exchanging



Get parental approval.

Please (if necessary) before you apply. This is a good time to consider how you will finance your exchange.



Meet with your academic advisor.
You will need to discuss possible exchange sites and course selection. Exchanging to another school requires careful planning.
You should plan on not only for the semesters you will be away on exchange, but also for the semester of your return. It helps if you can be flexible.


Have an application fee of $200.00 available.
This fee must accompany an application which arrives on or before the application deadline (see below).
Checks should be made payable to the National Student Exchange and may be dropped off with your application at Emily Mason's office in Gaines 130 or may be paid online.


Schedule an interview with Emily Mason.
You can do this when your online application is complete. Email Emily at

[email protected]

to schedule an appointment.
Emily will go over the details of the exchange and talk to you about your choices of schools.


Pay close attention to the deadlines listed below.
There are different deadlines for fall and spring exchanges depending on the school. Contact Emily Mason.
ADDITIONAL INFORMATION

Depending upon which university is selected, the student may be able to choose either Host Pay or Home Pay.
Host Pay:
The student will pay the residential tuition and fees at their host institution.
Home Pay:
The student will continue to pay MSU's tuition and fees.
Find out more about NSE member campuses and the NSE program.
For business students:
If

you are

planning to take upper division business classes while on exchange, you must do so at an accredited school of business (AACBS) if you wish to receive credit for those classes toward their MSU business degree.

Please consult with Student Services in Jabs Hall 124 and check under "accreditation" on the web at: www.aacsb.edu.
Credits and grades:
You must request a transcript from your exchange university.
They will then be transferred back to MSU and figured into your cumulative GPA.
To convert quarter credits to semester credits, multiply the quarter credits by 2/3.
For financial aid:
Please review your financial aid situation carefully. Every student is entirely individual and unique.
Questions? Please contact Julie Watson in Financial Aid. (406) 994-2845. Montana Hall 036A.