Concept, History, and Purpose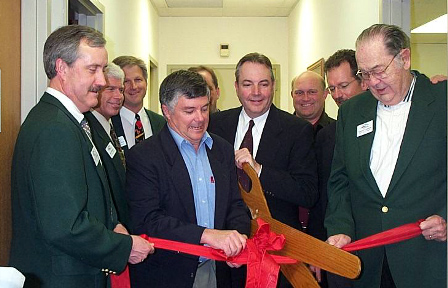 In November 2001, the Board of Regents of the Montana University System authorized the creation of The Center for Entrepreneurship for the New West and the minor program in Entrepreneurship and Small Business Management in the College of Business at Montana State University-Bozeman. The minor program in Entrepreneurship and Small Business Management is open to ALL academic disciplines and is targeted particularly to business, engineering, science, agriculture, and biotechnology students. Developed in collaboration with the Colleges of Engineering and Agriculture, the program is a vehicle for entrepreneurial training which focuses on the commercialization of university-based innovations and inventions. The minor curriculum includes courses in business fundamentals as well as specialized courses exploring entrepreneurship
At its founding, the center established a unique partnership between the College of Business (www.montana.edu/cob) and TechRanch, a technology business incubator.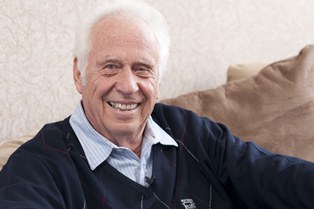 With plans to expand and offer more opportunities for students, the Center for Entrepreneurship for the New West was moved into Reid Hall in 2010. Jake Jabs, president and CEO of American Furniture Warehouse announced in December that he would give more than $3 million to MSU's College of Business. The gift will be earmarked for the newly renamed Jake Jabs Center for Entrepreneurship, sustaining it for years to come.
In BMGT 463: The Entrepreneurial Experience, senior-level students generate research and analyses for entrepreneurs. This cooperative relationship between entrepreneurs and students supports unique, hands-on learning that cannot be gained from a textbook or from a typical classroom situation. The students gain experience with real ventures; while the clients receive insight, research, and analysis from the students. This experiential learning distinguishes the MSU program from other entrepreneurship programs across the country.
The BMGT 463 Director of Student Research Services is selected from the pool of College of Business faculty members and seasoned entrepreneurs who encourage the cross-fertilization of academic theory with entrepreneurial practice. Serving as a liaison among the business owners and TechRanch clients and the BMGT 463 students, the Director meets with the clients to assess their needs, then matches students with clients where the students' background and interests can best serve the needs of the clients. The Director provides guidance toward meeting the client's expectations and also offers advice on research methodology and technical issues. Faculty members and experts in other fields occasionally speak to the class to provide additional entrepreneurial education and socialization. Representing a spectrum of expertise and professional experience, guest speakers help students to recognize the multiplicity of skills that play a role in the successful entrepreneurial experience.
Funding for instruction and administration of the minor program, for BMGT 463, and for the Jake Jabs Center for Entrepreneurship is provided through current College of Business budgets, The Alderson Endowment and the new Jake Jabs Endowment.