Conference & Event Services
Montana State University
PO Box 174150
211 Strand Union Building
Bozeman, MT 59717

Phone: 406-994-3081
Fax: 406-994-7070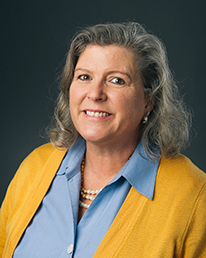 Ms. Toni Lee
Director of Conference and Event Services
406-994-3083
toni.lee@exchange.montana.edu
Toni Lee is both a proud Bobcat alumnus and employee. After a successful career in corporate event planning and production in San Diego, she returned home to Montana to be with family and friends. Toni eventually made her way back to her alma mater in 2007 and has been planning and coordinating conferences for the university ever since. In 2015, Toni earned the prestigious distinction of Collegiate Conference and Events Professional (CCEP) from the Association of Collegiate Conference and Events Directors-International (ACCED-I). Although Toni loves academic conferencing with all its exciting twists and turns, it just doesn't compare to her true love, a whitewater ride down a wild river, in Tallulah Blue, her trusty raft, followed by a campfire with friends and family under the big sky.
Ms. Shannon Barton
Event Coordinator – Registered Student Groups & Summer Housing
406-994-6583
shannon.barton@montana.edu
Shannon Barton moved to Montana in August 2016 for an internship with Montana State Sports Facilities. Shannon then graduated in December 2016 from the University of South Carolina with a Bachelor's degree in Sport and Entertainment Management. She grew up right outside of Washington, D.C. in Rockville, Maryland so the mountains have been a real treat. In Shannon's spare time you will most likely find her trying something new. She has enjoyed getting outside to hike, camp, hunt and fly fish. Shannon is happy to be in Montana and even more happy to be a Bobcat!
Ms. Ryan Richer
Event Coordinator – Departments
406-994-3333
ryan.richer@montana.edu
Ryan Richer is an MSU Alumni with a BA in Photography. Ryan moved to Bozeman from Madison, WI to attend college and loved it so much she stayed! Ryan has been with University Catering for 17 years and has an extensive history in the hospitality industry. When not working you can find her biking, skiing, camping and enjoying the mountains with her husband, son, and dogs.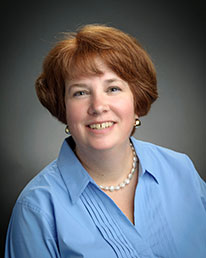 Ms. Heather Winslow
Event Coordinator
406-994-1938
heather.winslow@montana.edu
Heather brings an extensive background in collegiate retail where she has grown to love the energy of a college campus. For the past 8 years, she has served the MSU community through her work in the Bookstore. She has been involved in planning and implementing Grad Fair, author talks, and stadium store sales.
She is a native Montanan with a great love of the outdoors. She is an avid gardener, wildlife enthusiast, and loves to cook. She recently became a certified scuba diver and is fascinated with marine life. On land, she is rarely without the company of her three Golden Retrievers.