Graduate students and their department are responsible for submitting an announcement to the MSU calendar at least seven (7) business days prior to the defense. Complete instructions can be found in this "How To" document.

Doctoral Defense Announcements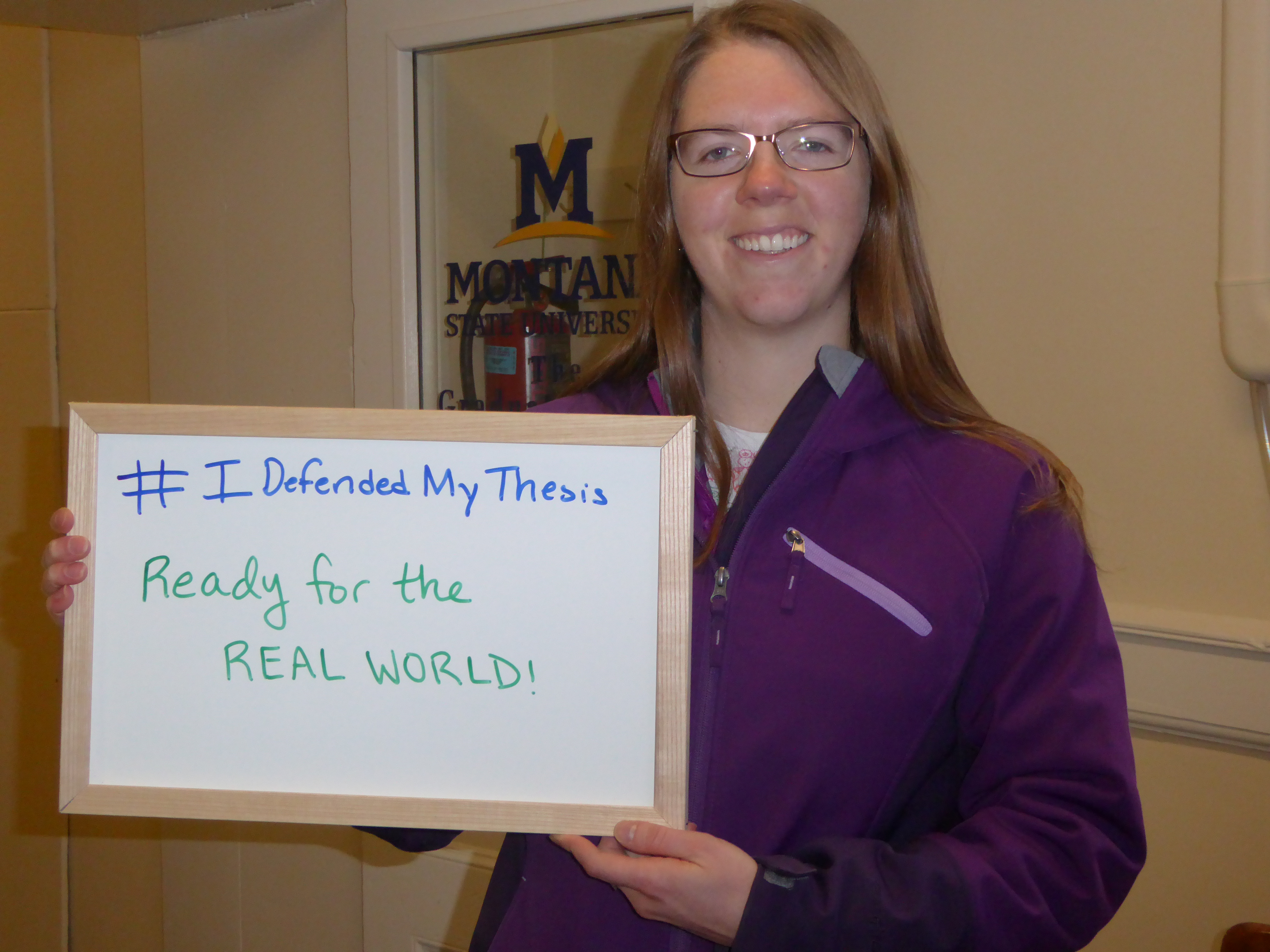 Paul Murdy PhD Dissertation Defense

Wednesday, November 14, 2018 at 10:00 am

Combining Acoustic Emission and Guided Ultrasonic Waves for Global Property Prediction and Structural Health Monitoring of Glass Fiber Composites

Linn Thrane PhD Dissertation Defense

Wednesday, November 14, 2018 at 12:00 pm

Nuclear Magnetic Resonance Studies to Characterize Phase Transitions in Porous Systems

Ecology Doctoral Defense - Blake Lowrey

Friday, November 16, 2018 at 11:30 am - 12:30 pm

Ecology Doctoral candidate Blake Lowrey will defend his dissertation, "Spatial Ecology of Mountain Ungulates in the Northern Rocky Mountains: Range Expansion, Habitat Characteristics, Niche Overlap, and Migratory Portfolios."
Ph.D. Oral Comprehensive Exams

Thesis Defense Announcements


No events at this time
Professional Paper Presentations

Amanda Happel will defend her Master's project

Monday, November 19, 2018 at 9:00 am - 11:00 am

Amanda Happel will present "Integrated Review of the Literature on Best Practice for New Graduate Residency Programs" as part of her master's defense on Monday, November 19 at 9:00 AM in Anna Pearl Sherrick Hall 103.