Schedule of Courses
General Information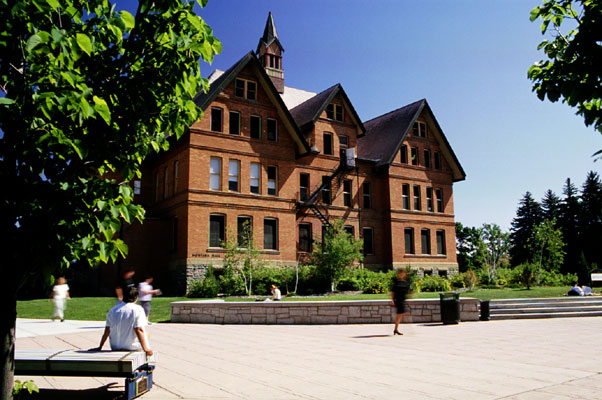 Click here to access the Summer Session 2018 Class Schedule.
Instructions for Class Schedule Page
Access via link above:
Select Term: 2018 Summer Session
Select Subject: Highlight one or more consecutive subject areas, or click and drag to highlight all subject areas
Click on "Search Class" (bottom left-hand corner of page)
Click on course titles to view course descriptions
More Information
For more information, click on the links below:
Course Offering Contingencies
Montana State University strives to offer all courses listed in the class schedule.

The schedule will contain a few new courses offered on a trial basis. A notation stating a minimum enrollment number will be included with each; if this number is not reached, the course may be cancelled. Also, in the rare case when an instructor is not available due to a last minute emergency, courses may be cancelled.

Some courses are offered on a to-be-arranged basis, in which case class times, days, location, and instructor will not appear in the course schedule. Check with the offering department for details.
Numbering System
001-099—Courses below college level; no college credit given
100-199—Freshman—Lower Division
200-299—Sophomore—Lower Division
300-399—Junior—Upper Division
400-499—Senior—Upper Division
500-599—Graduate Courses
600-699—Graduate Courses
Core Courses
Core courses are designated by a letter following the course number (e.g., WRIT 101W). The following letters are used to specify the core groups:
US-University Seminar
W-College Writing
Q-Quantitative Reasoning
D-Diversity
CS-Contemporary Issues in Science
IA-Arts Inquiry or RA—Arts Research
IH-Humanities Inquiry or RH—Humanities Research
IN-Natural Science Inquiry or RN—Natural Science Research
IS-Social Science Inquiry or RS—Social Science Research
R-Additional Research and Creative Experience Courses
Classification of Courses in the Course Bulletin
In the second line of each course description in the MSU Course Bulletin, following the number of credits for the course, there appears a course classification designation which indicates the mode of instruction for that course. In some cases two classifications are listed along with the number of credits in each. Following is an explanation of course classifications.
LEC—Lecture: Presentation of course material by the instructor, utilizing the lecture method.
LAB—Laboratory: Instructing and supervising students in laboratory investigations.
STU—Studio: Instructing and supervising students in studio investigations.
RCT/DIS—Recitation-Discussion: Presentation of course materials designed to involve students in recitation and/or discussion.
SEM—Seminar: Students share, with the instructor, responsibility for preparation and presentation of course material.
IND—Independent Study: Directed study and/or research on an individual basis, under supervision of instructor.
Graduate Credit
Courses which may be taken for graduate credit are designated by a 500 or 600 number.
Uniform Course Numbers
Uniform numbers are used in all departments.
294, 394, 494, 500, and 594—Seminar
292, 492, 570, and 592—Individual Problems (individual projects)
291, 491, 580, and 591—Special Topics (group or class project)
290R—Undergraduate Research
475—Undergraduate Projects
490R—Undergraduate Scholars Program
298, 498, 576, and 598—Internship
575—Graduate Research Paper (professional paper/project)
588—Professional Development
589—Graduate Consultation
590—Master's Thesis
689—Reading and Research
690—Doctoral Thesis
These courses may be repeated for credit. Specific titles of Special Topics courses are listed in the Schedule of Classes, on the Class Rolls and on the student's permanent record.
Some courses such as Special Topics, Individual Problems and Internship are offered for varying amounts of credit, e.g., 1-5. A maximum number of credits is also imposed, e.g., Maximum 6 cr. A student may repeat such courses to earn the maximum number of credits by registering for two or more projects with credits for each project totaling the maximum allowed. Credits earned beyond the maximum cannot be applied toward graduation.
Special Topics & Individual Problems Courses
The maximum number of credits allowed toward graduation of 291 and 491 courses in each rubric is 12, and the maximum number of 492 credits in each rubric is six. Some departments have established lower limits than these, and the student is responsible for checking the specific course listings to see that he or she does not exceed the allowable number of credits. The maximum number of 570 credits applicable to a graduate degree depends upon the degree. No 492 credits are applicable to a graduate degree.
Undergraduate Course Prerequisites
Courses beyond the freshman year usually have "prerequisites." This means that certain lower-level courses must be taken before the student may register for the advanced course. The prerequisite for undergraduate courses may be "consent of instructor." The student must secure the permission of the instructor of the course before registering for it. "Consent of instructor" is usually required for courses in which there is limited laboratory space and/or equipment or in which specific skills are required.
Graduate Course Prerequisites
Courses at the 500 and 600 levels may be taken only by qualified students. Unless otherwise stated under course prerequisites, graduate level courses are open only to:
Students with graduate standing (post-baccalaureate students admitted to the Graduate School, enrolled in non-degree status or second bachelor's degree candidates)
Seniors with a cumulative grade point average of 3.25 or higher
Other seniors who have a petition approved by the head of the department offering the course, the head of the student's major department, and the Dean of Graduate Education
Some courses are limited to students with graduate standing or certain levels of graduate standing. These specific conditions are indicated within the course prerequisite or description statements. Students below senior standing are not eligible to take graduate-level courses.
Building Abbreviations
Building
Abbreviations
ABB
Animal BioScience Building
AJM
Arthur J.M. Johnson Hall
BARNH

Barnard Hall (Formerly EPS)

Engineering Physical Science

BFH
Breeden Fieldhouse
BOZ
Bozeman (Nursing, Deaconess Hospital)
BOZC
Bozeman Convalescent Center
CHBCH
Chemistry/Biochemistry Building
CHMN
Chemistry Modular North
CHMS
Chemistry Modular South
CHVR
Cheever Hall
COBH
Cobleigh Hall
EPS

Now Barnard Hall

Engineering Physical Science

FCMO
Faculty Court Modular
GH
Gaines Hall
HAM
Hamilton Hall
HANH
Hannon Hall
HAYH
Haynes Hall
HELN
Helena
HH
Herrick Hall
HOWH
Howard Hall
JONH
Leon H. Johnson Hall
LEWH
Lewis Hall
LINH
Linfield Hall
MARL
Marsh Research Laboratory
MCH
McCall Hall
MH
Montana Hall
MSP
Miller Stock Pavilion
NS
Nursery School
PBS
Plant Bioscience Building
PEC
Physical Education Complex
PLGR
Plant Growth Center
REID
Reid Hall
RLIB
Renne Library
ROBH
Roberts Hall
ROM
Romney Gymnasium
SHC
Student Health Center
SHER
Sherrick Hall
SUB
Strand Union Building
TAYH
Taylor Hall
TCE
Temporary Classroom East
TCW
Temporary Classroom West
THTR
Theater, Strand Union
TRAP
Traphagen Hall
VCB
Visual Communications
WIL
Wilson Hall
WL
Wool Laboratory
Days of the Week Abbreviations
The following abbreviations are used in the Schedule of Courses:
M—Monday
T—Tuesday
W—Wednesday
R—Thursday
F—Friday
S—Saturday
U—Sunday