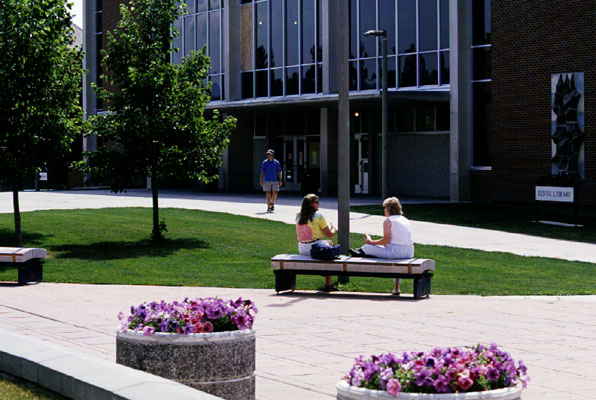 Dean of Students Office
174 Strand Union Building
(406) 994-2826
www.montana.edu/deanofstudents
The Dean of Students Office staff is available to students, parents, faculty and members of the community for consultation about student-related matters, both academic and non-academic. We support a number of campus programs, including Fraternity/Sorority Life, Student Conduct, and Parent & Family Relations. We also provide support for students as they develop necessary skills as adult members of our academic community.
ASMSU
221 Strand Union Building
(406) 994-2933
www.montana.edu/asmsu
The Associated Students of Montana State University (ASMSU) provides essential elements to a rewarding college experience: representation, education, entertainment, and service programs.
ASMSU Services include:
ASMSU Senate
Student government
(406) 994-2933
Bicycle Repair Shop
(406) 994-3621
Campus Entertainment
Art exhibits, concerts, films, comedy, lively arts, and lectures
(406) 994-4839
Day Care
See details in Day Care Center section
(406) 994-4370
Exponent Newspaper
(406) 994-3976
KGLT Radio
(406) 994-3001
Leadership Institute
(406) 994-7275
Legal Service
Inexpensive legal service
(406) 994-2933
Outdoor Recreation
(406) 994-3621
Recreational Sports & Fitness
(406) 994-5000
Streamline Transit
Free transportation for students, staff, faculty, and the public
(406) 587-2434
Career, Internship, and Student Employment Services
177 Strand Union Building
(406) 994-4353
www.montana.edu/careers
Career, Internship & Student Employment Services offers a full range of career planning and recruitment services to students, alumni, the campus community, and employers. A primary goal of the office is to help students find satisfying careers and gain experience and skills which will clarify goals and facilitate entry into the job market. Services include:
HireABobcat.com, a web page that hosts student employment, internship, and full-time employment opportunities
Career coaching to assist individuals with choice of major, career, job search preparation, career changes, or return to school (undergraduate or graduate programs).
Internships in a variety of fields. We offer assistance arranging academic credit for internships.
On-campus recruiting for summer, internship, and career positions with employers in business, industry, government, education, and non-profit fields.
Workshops on career planning, job search, interviewing, resume writing, and various career options.
A credential file service for teacher and graduate school candidates, plus all other students and alumni.
Counseling and Psychological Services
211 Swingle Hall (above Student Health)
(406) 994-4531
www.montana.edu/wwwcc
Counseling & Psychological Services provides free, confidential counseling to eligible summer session students. Limited services are provided on an appointment-only basis. For questions about eligibility or to schedule an appointment, please call 994-4531.
Day Care Preschool (ASMSU)
Louise Shunk Day Care/Community Center
1295 West Garfield St.
(406) 994-4370
www.montana.edu/wwwasmsu/daycare.html
A Day Care Preschool provided by ASMSU and the University is available in the family housing area. Children aged 2 1/2 years until entrance into kindergarten of MSU students, staff, and faculty are eligible. Children do not have to be toilet trained. The Day Care Preschool is open during Summer Session and the academic year.
NAEYC Accredited Program.
Information, pamphlets, and applications are available at the Preschool or in Room 221 SUB.
Disability, Re-Entry and Veteran Services
180 Strand Union Building
(406) 994-2824
TTY: 994-6701
www.montana.edu/drv
Disabled Student Services
This program provides services for students with disabilities. Students desiring accommodations for a disability must request services through Disabled Stu­dent Services.
Re-Entry Student Services
Non-traditional-age students (25 and over) can find direction, support, and assistance in this office.
Veteran Support Center/Office of Veteran Services (185 Strand Union; 994-3661)
The Center is dedicated to a variety of activities for MSU's student veterans, along with managing GI Bill benefits for all qualified veterans, dependents, and Guard/Reserve.