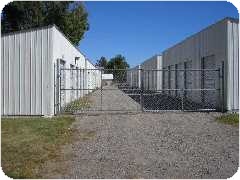 Dimensions (All dimensions are in inches unless otherwise stated):
L = Length x D = Depth x H = Height
Click on the picture in the far right column for a pop-up picture. Click the picture to close it.
Description
Qty.
Dimensions/Details
Picture
spectrofluoromenter
1

PTI SPECTROFLUOROMETER


Photon Technology International (PTI) instrument with Xenon arc light source (see photo)


Felix software runs on an old, dedicated computer


Excites sample in cuvette with any wavelength from 240 nm on up, and measures any emission in the same range




Motorized monochromators allow plotting of excitation scans and emission scans

Focusing apparatus
1
ISOELECTRIC FOCUSING APPARATUS
Amersham Pharmacia Biotech IPGphor


Electronically cooled


Includes ceramic troughs for use of Amersham Immobiline DryStrips with immobilized pH gradients




Combines with SDS-PAGE for 2D gel electrophoresis

Centrifuge
1
ULTRACENTRIFUGE
Beckman L8-70R Class H Catalog # 341304


30V 240A floor model




No rotors included

Amplified laser system
1
Clark MXR, Inc. ORC-1000 laser plus its power supply. This is an arc lamp pumped, Q-switched YAG laser. The output pulses are 532 nm center wavelength, ~8 mJ pulse energy, ns pulse duration, w/ kHz - multi kHz rep rate.
Save