Promoting Indigenous Research Leadership (PIRL) originated as an NIH-sponsored workshop held in Bozeman, MT, in February 2019 under an earlier name, "Bridging the Gap: From Application to Funding." The following are alumnae/-i of the program since 2019, along with links to their bios and any major grant funding received since the workshop.
October 2021
Tommy Begay, University of Arizona
Jessica Black, University of Alaska Fairbanks
Dana Mowls Carroll, University of Minnesota
Ashley Cole, Oklahoma State University
LaVerne Xilegg Demientieff, University of Alaska Fairbanks
Vernon Grant, Montana State University
Kyle Hill, University of North Dakota
Katherine Hirchak, Washington State University
Allison Kelliher, University of North Dakota
Crystal Lee, University of New Mexico
Melanie Nadeau, University of North Dakota
Jennifer Richards, Johns Hopkins University (AZ)
Maile Taualii, Kaiser Permanente (HI)
Megan Zuelsdorff, University of Wisconsin–Madison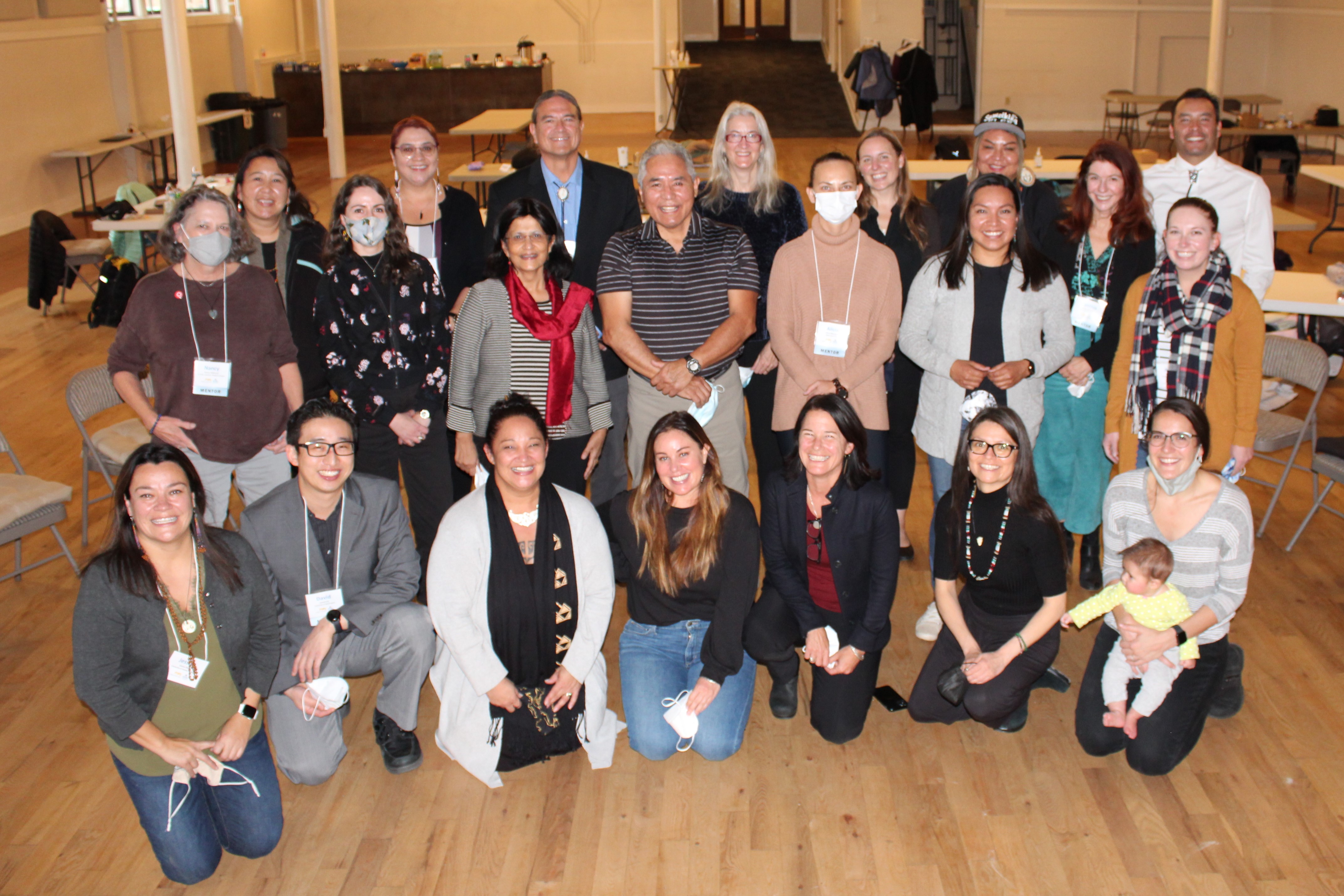 2021 workshop participants and mentors.
February 2019
Elizabeth Aparicio, University of Maryland (1R01MD016037)
Richard Armenta, California State University, San Marcos (1S06GM142117)
Lorenda Belone, University of New Mexico (1R01MD015011)
Shanondora Billiot, Arizona State University
Catherine McKinley, Tulane University (1R01AA028201)
Francine Gachupin, University of Arizona (1R01MD014127)
Emily Haozous, Pacific Institute of Research and Evaluation
Katie Schultz, University of Michigan (1R21DA050518, 1R21DA053789)
Vanessa Simonds, Montana State University (NSF, 2006031)
Susan Sisson, University of Oklahoma