APA Approved Doctoral Internship in Health Service Psychology
August 1, 2022– July 31, 2023
Site Match Code 1405
Montana State University - Bozeman

Montana State University (MSU) is a land-grant university founded in 1893. Enrollment for fall semester 2020, was 16,249 students, making it the largest university in Montana. The University offers undergraduate degrees in 60 fields, graduate certificates in 12 fields, master's degrees in 68 fields, and doctorate degrees in 35 fields. In 2020, the student population was comprised of approximately 57% Montana residents, 36% out of state residents, and 6% Western Undergraduate Exchange scholars.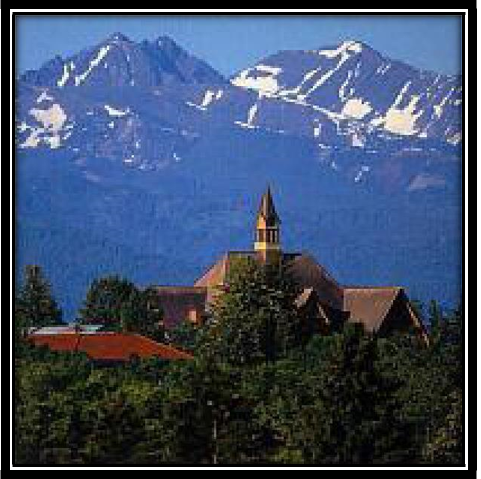 Approximately 13% of the student population identifies as ethnically diverse with the largest diverse groups identifying as Hispanic/Latino (5%), and Multiracial (5%). There is also a significant American Indian/Alaska Native population on campus (around 1% of students), as well as 600 Veteran students.

MSU boasts large business, engineering, architecture, and education programs in addition to having medical and veterinary programs. It has a competitive NCAA Division I intercollegiate athletics program which is part of the Big Sky Conference. Bobcat pride is very evident on campus. Go Cats!
If you would like to quickly access a section of this information, see some of our topics below:
Counseling and Psychological Services
Counseling and Psychological Services (CPS) is a department within an integrated health center at MSU – University Health Partners (UHP), which is housed in the Division of Student Success at Montana State University-Bozeman. UHP is comprised of four offices: CPS, Medical Services, Dental Services, and Health Advancement. The name University Health Partners symbolizes the University's commitment to comprehensive health services, mental and physical health, wellness, advocacy, prevention, and outreach services to students at MSU.
CPS provides an array of culturally sensitive services to the college community. Cultural inclusion and commitment to diversity are core values held by staff members at CPS and are important components of all the services provided. CPS affirms the rights and dignity of all people, regardless of race, ethnicity, country of origin, sexual orientation, gender identity, religion, or ability. We attempt to foster our and others' awareness of and appreciation for human diversity and strive to create an environment of mutual respect and understanding among people of diverse racial/ethnic, religious/spiritual, and national backgrounds, sexual orientations, gender, gender identity, mental and physical abilities, languages, ages, socioeconomic statuses, as well as those with other diverse backgrounds, cultures and identities.
Direct clinical services provided at CPS include intake assessments, individual and couples therapy, group counseling, psychological assessment, and crisis intervention. Interdisciplinary consultation and outreach/prevention programs are presented to augment the personal growth and development of students and staff. CPS is accredited by the International Association of Counseling Services (IACS), and the doctoral internship training program is fully accredited by the American Psychological Association (APA).
The permanent CPS staff members include 11 Licensed Psychologists, 1 Licensed Clinical Social Worker, 3 Licensed Clinical Professional Counselor, 2 Psychological Residents (postdocs), and 4 Doctoral Interns. The Medical Service psychiatrist and psychiatric nurse practitioner are available for consultation and regularly attend our clinical team meetings. We also have 2 to 5 pre- and postmasters interns each year and 2 front office managers to complete our staff.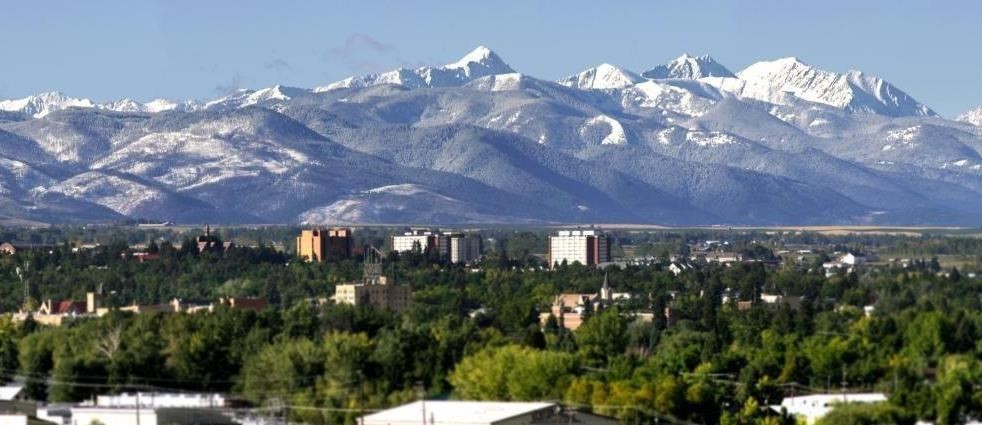 Training Program
The training program is experiential in nature with a significant focus being placed on direct clinical work and supervision. Approximately half of the interns' time is devoted to providing clinical services. The balance of their time is spent in supervision, training activities, consultation, outreach, scholarly activities, assessment, providing supervision to master's interns, and staff development. The training program utilizes scholarly research to inform practice in such areas as conceptualization, intervention, individual and cultural diversity, psychological assessment, supervision, and program outcomes to best serve clients. In addition, the internship emphasizes professional and personal growth, as well as lifelong learning - to which all staff are committed.
Philosophy of Training
A primary goal of the internship is to assist in preparing interns to function competently and independently as generalist clinicians/Health Service Psychologists. The program is designed to provide a bridge between the role of graduate student and entry-level professional. This is accomplished by providing a range of sequential training experiences under direct and intensive supervision. Self-awareness, cultural humility, professional identity development, and advancement of clinical/professional skills are areas of specific emphasis throughout the internship. The internship concludes with the possibility of providing services in another setting in the state including a state psychiatric hospital or the Big Horn Valley Health Center (integrated care and mental health outpatient treatment center).
Training experiences are focused around the Profession Wide Competencies as outlined by the APA Commission on Accreditation. In addition, interns are provided with some flexibility to accommodate specific areas of interest.
Aims and Competencies of the Internship
The aims of the internship focus on four primary areas: clinical practice, scholarship and the relationship between science and practice, diversity, and ethics/professionalism.
The Aims of the internship include:
To further the development of broad intervention skills (intake, therapy, crisis assessment and management, psychological assessment, multidisciplinary collaboration/outreach, and supervisory skills) for the development of effective entry level practice in Health Service Psychology
To further the development and understanding of the reciprocal relationship between science/scholarship and the practice of psychology
To further develop understanding and humility around individual and cultural diversity
To further develop competency related to professionalism (ethics, scholarship, professional identify, and self-awareness/interpersonal skills)

Profession Wide Competencies serve as guides for the training and experiences afforded to interns during their internship year. These are:
Intervention

Intakes - Interns perform 3-4 abbreviated intake evaluations each week. These evaluations are fundamental to understanding clients' needs, including urgency and disposition, as well as assignment to a permanent therapist. Conceptualization, tentative diagnosis, and initial therapy recommendations are also important components of the intake process.
Therapy - Interns provide approximately 16 hours of theory-based individual, couples, and group therapy per week. They receive two hours (each) of weekly individual supervision and group supervision provided by licensed CPS staff psychologists to support their clinical work and progress. Digital video recordings of sessions, review of written case materials, and co-therapy formats are used in supervision.


Individual Psychotherapy. Interns will gain most of their therapy experience providing individual psychotherapy. Clients present with a diverse range of concerns and differing degrees of complexity. Interns provide both short and long-term therapy to MSU students.
Couples Therapy. Interns may have the opportunity to provide couples therapy if an interest is expressed.
Group Psychotherapy. Group psychotherapy is an important service offered by CPS, and interns are expected to be actively involved in the group therapy program. Interns typically co-lead a minimum of one group during internship. Groups run for the duration of one semester.

Crisis intervention - During the fall semester, interns manage crises within their own caseloads. During spring and summer semesters, they are part of the after-hours on call rotation, and cover a weekly 1:00 pm crisis hour. In addition, interns conduct crisis walk-in assessments/interventions throughout the year on an as needed basis (separate from the 1:00 pm crisis hour). They also participate in CPS responses to crises that occur in the MSU community (with senior staff backup), and can be involved in suicide/risk prevention programming.

Consultation, interprofessional/interdisciplinary skills, and outreach

Interns offer workshops, mental health consultation and counseling services to campus partners and other offices including: Dean of Students Office, University of Student Housing, Office of Student Success, Career Services, American Indian/Alaska Native Student Success Office, Disability Services, Veteran Services, VOICE Center, and university academic departments. At times, they consult with concerned parents and clinicians outside of the university. In addition, CPS staff members work closely with Medical Services physicians, nurse practitioners, physician assistants and, dieticians to coordinate health care for mutually shared clients.

Interns deliver a minimum of four outreach activities to the campus community during the year. Examples of outreach include, but are not limited to: Dinner and Dialogue, structured workshops, class lectures, consultation with residential living staff and other departments on campus, information tables, and mental health articles for newsletters.

Psychological assessment

Interns perform intake evaluations and conduct psychological assessment during internship.

Intake Evaluations - As noted above, Interns perform 3-4 abbreviated intake evaluations each week. Intakes involve client interviews (that incorporate CCAPS data) and are utilized to inform beginning conceptualization tenets, treatment recommendations and diagnostic impressions.
Psychological Assessment - Fall semester, interns are provided with assessment data and asked to write an integrated report to prepare them for spring semester. Spring semester interns conduct one comprehensive psychological assessment battery. Typical assessment measures can include: a comprehensive clinical interview, WAIS IV, MMPI-2, NEO-PI-3; RISB, relevant CCAPS data, and other objective measures such as the Beck Depression Inventory. Additional projective measures are available to interns who have experience with the Rorschach and TAT. The assessment process involves administration of measures, interpretation of data, integration of data into a report, report writing, and providing feedback to clients. Additional assessment experiences might be available during external summer rotations.

Supervisory skills

Interns prepare for supervising master's level interns by attending a biweekly Supervision of Supervision seminar fall semester. The seminar focuses on theories of supervision, the supervision process, in addition to salient issues which typically arise during supervision. Spring semester, the seminar meets weekly while interns provide weekly supervision to one master's intern. Then, the seminar focus shifts to provision of supervision and issues that emerge during the supervision process.

Individual and cultural diversity

Although located in a geographical area limited in terms of ethnic diversity, CPS is committed to helping interns increase their sensitivity and understanding in working with persons of diverse racial/ethnic, religious/spiritual, and national backgrounds, sexual orientations, mental and physical abilities, languages, ages, socioeconomic statuses, as well as those with other diverse backgrounds. Interns are given priority when assigning clients who endorse minority identities. The internship offers a specific focus on Montana's American Indian population, including the experience of offering counseling to American Indian/Alaska Native students, developing and co-facilitating Dinner and Dialogue educational seminars, and the possibility of doing a 12-week external rotation at the Big Horn Valley Health Center in Hardin. In addition, interns attend a weekly Diversity Seminar which highlights self-awareness, knowledge about different cultures, and application of self-awareness and knowledge to working with clients' diverse cultural identities. Multicultural issues are also addressed in supervision, seminars, and meetings which exemplifies the center's commitment to diversity and multicultural sensitivity.

Ethical and legal standards

Interns are exposed to a wide range of ethical and professional issues during internship. These issues are addressed during weekly supervision sessions, clinical team meetings and unscheduled consultation with senior staff. Training seminars also focus on specific ethical/professional dilemmas that psychologists often face, including dual relationships, duty to warn situations, and confidentiality on a university campus and in a rural setting. APA ethical standards and Montana Law are addressed during Training Seminars.

Research

Scholarship is encouraged and supported throughout the internship. During Professional Development seminar, interns discuss dissertation challenges and obtain feedback which fosters progression toward dissertation completion. Throughout the internship year, Journal Seminar occurs once a month to discuss peer reviewed research articles and examine how their findings can be applied to practice. Interns rotate leading the discussion group (pick the article, develop discussion questions, lead the discussion). Also, during fall semester, interns are required to write a formal case conceptualization report which requires incorporation of a scholarly article that validates their intervention approach with their clients. Spring semester, interns are expected to present their dissertations to other interns and staff during Training Seminar. This is an opportunity for interns to demonstrate their ability to critically evaluate and disseminate the findings of their research to other mental health professionals. In addition, scholarly and contemporary articles are integrated into each seminar and are discussed in supervision.

Professional identity development, values, attitudes, and behaviors

Interns are provided guidance and feedback regarding their professional identity development throughout their internship year. Feedback in supervision and seminars facilitates self-awareness and reflection, guidance toward autonomy and independence, increased sophistication with theoretical orientation and therapy style, and the development of confidence and competence. In addition, interns attend a biweekly Professional Issues Seminar that facilitates professional self-reflection, addresses issues instrumental to professional development, and assists interns with the job application process. Support in seeking and obtaining post-internship employment is also offered. Interns are encouraged to take advantage of workshops and conferences sponsored by APA and other professional organizations. Release time (up to 3 days) is granted and financial support is provided ($500/year) to attend conferences or continuing education.

Communication and interpersonal skills

The relational focus of CPS permeates interactions across all levels of training and roles at the Center. This holds true for the internship training program as well. Interns are mentored in developing and maintaining effective relationships, communicating effectively, resolving conflict and demonstrating flexibility in relationships.
Additional Experiences
External Rotations

During the summer months, interns typically have the option of doing a 12-week external rotation at Montana State Hospital (MSH) or the Big Horn Valley Health Center (BVHC). These opportunities were paused in response to the COVID-19 pandemic, but it is our hope to resume offering the summer rotations during Summer 2022 if the host sites allow. Because the external rotations are physically distant from Bozeman, interns must live near the rotation site for at least part of the week. Typically interns return to CPS on Thursdays and Fridays, for continuity and to re-connect with their intern cohort. Lodging (Airbnb) and compensation for gas are provided.
Montana State Hospital

MSH offers an opportunity for a focused experience working with people who have serious and persistent mental illness. Interns who participate in this rotation are given experience with individual and group therapy, multidisciplinary treatment team meetings, psychological assessment, Dialectical Behavior Therapy, crisis management, trauma work, and multidisciplinary consultation. Montana State Hospital is in Warm Springs, MT which is 106 miles west of Bozeman.

Big Horn Valley Health Center

The BVHC rotation offers a unique opportunity to work with an American Indian population. The center provides comprehensive outpatient health care for residents of nearby counties. This rotation allows for interns to learn about and practice comprehensive integrated health care, consultation with clients and medical staff members, warm hand offs, referrals for support services, and brief assessments in addition to providing ongoing mental health counseling. Over half of the patients who seek services at BVHC identify as American Indian. The rotation is in Hardin, MT which is approximately 166 miles southeast of Bozeman.
University Student Housing (USH)
Interns provide clinical services and occasional workshops for individuals and families living in USH. In addition, interns contribute monthly mental health articles to the USH newsletter which is distributed to all residents.
Personal Growth
CPS values and encourages participation in personal growth activities for both staff and interns. Although not required, interns are encouraged to engage in their own personal therapy during the internship year. In addition, past interns have indicated that the cohesive relationships which have developed among the interns and with the CPS staff have been a valued resource for personal and professional growth.
Other Training Modalities: Supervision and Seminars
Supervision is viewed as a pivotal learning component to our training program. Our internship utilizes experiential learning through intensely supervised activities. Interns can expect a minimum of four hours per week of supervision for their individual/couples case load: two with their primary individual supervisor, and two in group supervision with the other interns and the Assistant Director for Training. All primary supervisors have been licensed for a minimum of three years to meet Montana and other state licensure requirements. Supervision for group therapy is provided separately by the senior staff co-facilitator of the group. Similarly, outreach and consultation activities are supervised by the Assistant Director for Outreach. Peer supervision occurs at weekly Clinical Team meetings (which include Medical Services staff once a month) and additional supervision is available through consultation with other senior staff.
Interns are expected to attend and participate in a variety of seminars over the course of the year. Seminars provide instruction/education on a range of issues pertinent to the developing roles and identities of emerging Health Service Psychologists. Weekly Training Seminars cover numerous special topics pertinent to mental health professionals. Additionally, interns are expected to present their dissertations during Training Seminar at some point during the academic year which affords them the experience of evaluating and disseminating research findings to other mental health professionals, as well as conducting a scholarly presentation. Based upon interest, they have the option of presenting additional training seminars during the year.
Training and supervision are provided by the coordinator for each seminar/learning experience conducted during the internship. These include Diversity Seminar, Supervision of Supervision Seminar, Professional Development Seminar, and Assessment Seminar.
Weekly Intern Training and Service Activities
Listed below are the time allocations for major activities that interns are involved in during internship. This schedule typically begins during the second or third week of the semester. Some elements may change from first to second semester as learning opportunities are modified and additional responsibilities are added.
| | |
| --- | --- |
| Activity | Hours |
| Clinical | |
| Intakes | 3-4/ week |
| Individual/ Couples Therapy | ~16/week |
| Group Therapy | 1/week |
| Crisis Hour | 1/week |
| | |
| Other Direct Services | |
| Supervision of practicum students | 1/week (spring) |
| Consultation, outreach presentations | During Admin. block |
| | |
| Training | |
| Individual Supervision | 2/week |
| Group Supervision | 2/week |
| Assessment Seminar/SV | 1/bi-weekly (fall);1/week (spring) |
| Diversity Seminar/SV | 1.5/week (fall); 1/week (spring) |
| Professional Issues Seminar/SV | 1/biweekly |
| Supervision of Supervision Seminar/ SV | 1/biweekly (fall); 1.5/week (spring) |
| Training Seminar | 1.5/week |
| Clinical Teams | 1/week |
| | |
| Professional and Administrative Duties | |
| Administrative block (assessments, case conceputualization, outreach prep, D and D prep meetings, ect.) | 4/week |
| Paperworkk | 3/week (plus client cancellations) |
| Training and SV meeting | 1/bi-weekly (spring) |
| | |
| Total | ~40 |
Supervision Assignments
Interns have a minimum of two to three different primary clinical supervisors over the course of the year, all of whom have been licensed in the state of Montana for a minimum of 3 years. Fall semester, supervisors are assigned according to intern identified strengths, growth edges, and goals for the semester. Interns provide input regarding supervision preferences spring semester. Summer rotation (if elected) is provided by licensed psychologists at external rotations. Interns who choose an external rotation and return to CPS on a part time basis during the summer will receive additional individual and group supervision at CPS. Interns who elect to remain at CPS for the entire summer are assigned supervisors according to preference and availability (as not all licensed psychologists work at CPS during the summer).
* This program does not use distance education technologies for training and supervision.
Intern Evaluation
Interns receive formal and informal feedback throughout the year. Formal written evaluations occur at the end of each semester. The Comprehensive Intern Evaluation serves as the overarching tool that evaluates interns' progress on internship goals and competency areas. Feedback from the entire training staff is reflected on this evaluation. Additionally (fall semester), interns' case presentations feedback is provided on the Case Presentation Feedback form.
Intern Evaluation of the Training Staff and Internship Program
Interns complete written evaluations of their supervisors and seminar/seminar leaders at the end of each semester. An overall evaluation of the internship occurs at the end of the internship year. Feedback from interns is highly regarded and discussed by the training staff on a regular basis to improve the training program. In addition, interns are encouraged to provide ongoing feedback regarding their training experiences throughout the year.
Permanent Professional Staff
To learn more about staff interests, you can visit our staff web page.
Betsy Asserson, Ph.D., Director, Psychologist
Counseling Psychology, University of Pittsburgh, 2002
Cheryl Blank, Ph.D., Assistant Director for Training, Psychologist
Clinical Psychology, Washington State University, 1988.
Hilary Burt, M.S., Staff Therapist, LCPC
Clinical Mental Health Counseling, University of Vermont 2017
Levenae Buggs, Ph.D., Outreach Specialist, Psychological Resident
Clinical Psychology, University of South Dakota, 2020
Katie Darnell, Psy.D., Clinical Services Specialist, Psychologist
Clinical Psychology, Spaulding University, 2015
Brandi Fischer, M.S., Staff Therapist, LCPC
Health and Human Development, Montana State University, 2006
Mel Frost, M.S., Staff Therapist, LCPC
Health and Human Development, Montana State University, 2015
Catie Francis, Ph.D., Groups Coordinator, Staff Therapist, LCPC
Clinical Psychology, Roosevelt University, 2019
Mariah Hill, Psy.D., Diversity Coordinator, Psychologist
Clinical Psychology, Pacific University, 2006
Brian Kassar, Psy.D., Suicide Prevention Coordinator, Psychologist
Clinical Psychology, Illinois School of Professional Psychology, 2000
Megan Monroe, Psy.D., Training Specialist, Psychologist
Clinical Psychology, Chicago School of Professional Psychology, 2017
Sandy Newton, Ph.D., Psychologist
Counseling Psychology, University of Minnesota, 2017
Ryan P. Niehus, Psy.D., Assistant Director for Clinical Services, Psychologist
Clinical Psychology, Pacific University, 2008
John Siefke, Ph.D. Assessment and Professional Development Coordinator, Psychologist
Clinical Psychology, Rosemead School of Psychology - Biola University, 2015
Laura Thum, Ph.D., Assistant Director for Outreach, Psychologist
Counseling Psychology, Western Michigan University, 2016
Paige Vermaat, MSW, Care Manager, LCPC
Master of Social Work, Grand Valley State University, 2015
Rachael Woodard, M.A., Staff Therapist, LCPC
Episcopal Seminary of the Southwest, 2013
Doctoral Interns
2021-2022
Tess Carroll Keeley, M.A.
Anna Forcelle, M.A.
Kelsey Gilleon, M.A.
Honey Williams, M.S.
Pre-Master's Interns
Erica Blair- Montana State University
Alaina Holtquist- Montana State University
Front Office
Lindsey Richards, Medical Records Admin
Terms of Employment
Dates of Employment
The CPS Doctoral Internship is a 12-month, fixed term, full-time paid position. The internship begins the first business day on or after August 1, and ends July 31 of each year. This is a 2,000-hour internship.
Stipends and Benefits
The base stipend for the 12-month internship is $31,320. Benefits include comprehensive health insurance (medical, dental, vision), annual leave (15 days), sick leave (12 days), 12 University holidays and retirement. Interns are given up to 3 days of Professional Development leave to attend conferences, defend dissertations, and interview for jobs, and $500 for workshops or continuing education.
Access to Wellness programs, the library, and sports facilities are additional benefits available to interns. Interns have their own offices equipped with a telephone, digital video recording equipment, and computer with internet access. Adequate and ongoing administrative support is provided by front office staff throughout the internship.
Application Materials
CPS accepts the Application for Psychology Internship (AAPI) online. Hard copy or mailed applications will not be accepted. Please refer to the APPIC website to learn more about the AAPI online. To complete the AAPI online, please vist the Applicant Portal.
Eligibility
Required by application date (Monday, November 22, 2021 – 11:59 p.m. EST)
Minimum of 350 AAPI Total Intervention Hours (combined Master's and Doctoral hours) by time of application
Minimum of 50 AAPI Total Assesment Hours
Completion of all coursework toward doctoral degree by the start of internship
Comprehensive Exam passed by the time of application
Doctoral program in either Clinical, Counseling or a Combined Clinical/Counseling program in Psychology must have APA or CPA accreditation or have established a formal relationship with APA/CPA to seek accreditation.
Endorsement by the department Training Director regarding readiness for internship
Preferred
Counseling center experience or experience working with adults in an outpatient setting
Experience providing services to diverse student populations
Experience with outreach and consultation
Experience with crisis intervention
Completed applications must include the following:
Completed APPIC Application for Psychology Internship (AAPI Online form). In your cover letter, please address why you are interested in our specific internship training program, your internship goals, and how CPS may help you meet those goals.
Current Vita.
Graduate Transcripts (need not be official).
Three letters of recommendation from professionals, at least two of which are from professionals familiar with your clinical skills such as a practicum supervisor.
Application Information and Selection Procedures
AAPI application materials must be uploaded and available for our review no later than 11:59 p.m. EST on Monday November 22, 2021. Applications submitted after that time will not be considered. Therefore, interns are encouraged to check their submission status to prevent unintended rejection from the application pool.
All interviews are conducted by telephone or video conferencing (Zoom). Candidates with completed applications will be informed by email about their interview status no later than December 15, 2021.
Only completed applications will be reviewed beginning November 22nd. Top ranked applicants will be contacted to set up a 45-60-minute standardized interview. Interviews take place between late December and mid-January. The interview committee typically consists of CPS staff members and interns. Interviews are conducted by phone or Zoom (according to applicant preference). Prospective interns are asked a standard set of questions in a question/answer format and no preparation is necessary. Applicants are rank ordered by the Intern Selection Committee and then submitted to the National Matching Service. On Match Day, the Training Director contacts matched applicants initially by phone, followed by a letter confirming the match results to matched candidates and their academic training directors, according to the APPIC Match Policies.
Additional Requirement
In accordance with MSU policy, hiring will be conditional upon successful completion of a pre- employment background check. Please refer to https://www.montana.edu/policy/background_check/ for Montana State University's pre-employment background check policy. In addition, you are encouraged to contact Human Resources to discuss your personal circumstances or to ask additional questions: Tel: (406) 994-3651, Email: [email protected]
Internship Admissions, Support, and Initial Placement Data
Internship Program Admissions
Date Program Tables are updated: August 1, 2021
Briefly describe in narrative form important information to assist potential applicants in assessing their likely fit with your program. This description must be consistent with the program's policies on intern selection and practicum and academic preparation requirements:
The internship is a full time, 12-month, 2000-hour internship with 4 doctoral internship positions. The stipend is $31,320 and benefits include medical/dental/vision insurance, annual (15 days) and sick leave (12 days), as well as retirement. To be eligible, applicants must be enrolled in APA or CPA accredited doctoral programs in Counseling, Clinical or combined Clinical/Counseling psychology or programs who have established a formal relationship with APA/CPA in pursuit of accreditation. Other requirements include: a minimum of 350 AAPI total intervention hours, 50 AAPI total assesment hours, completion of all coursework by the start of internship, and successful completion of the comprehensive exam (by the time of application). Counseling Center experience or experience working with adults in an outpatient setting is preferred. Other preferences (but not requirements for applicants) are experience with: providing services to diverse student populations, outreach and consultation, and risk assessment and intervention.
Qualities of applicants who are successful at our internship include a commitment to: self-awareness and cultural sensitivity, gaining generalist professional skills, deepening clinical conceptualization and therapy skills, valuing of relationships, further solidifying personal and professional identities, demonstrating initiative, and an openness to examining countertransference in intensive supervision.
Does your program require that applicants have received a minimum number of hours of the following at the time of application" If Yes, indicate how many:
| | | | |
| --- | --- | --- | --- |
| Total direct contact intervention hours | | Y | Amount: 350 |
| Total direct assessment hours | | Y | Amount: 50 |
Describe any other required minimum criteria used to screen applicants:
Completion of all coursework toward doctoral degree by the start of internship
Comprehensive Exam passed by the time of application
Doctoral program in either Clinical, Counseling or combined Clinical/Counseling Psychology must have APA accreditation, or have established a formal relationship with APA to seek accreditation in either Clinical, Counseling or combined Clinical/Counseling Psychology
Endorsement by the department Training Director regarding readiness for internship
Three letters of recommendation at least two from professionals familiar with clinical work
VITA
Financial and Other Benefit Support for Upcoming Training Year
Annual Stipend/Salary for Full-time Interns:

$31,320

Annual Stipend/Salary for Half-time Interns:

N/A

Program provides access to medical insurance for intern?

Yes

If access to medical insurance is provided:

Trainee contribution to cost required

No

Coverage of family members available?

Yes

Coverage of legally married partner available?

Yes

Coverage of domestic partner available?

No – must be legally married

Hours of annual paid personal time off (PTO and/or Vacation):

120 accrued annual leave hours

24 professional development hours

Approximately 10 university holidays

Hours of annual paid sick leave:

96 accrued sick hours

In the event of medical conditions and/or family needs that require extended leave, does the program allow reasonable unpaid leave to interns/residents in excess of personal time off and sick leave?

Yes

*would work with the intern to ensure that 2000-hour requirement is met
Other benefits:
$500 for continuing education
Paid time off for university holidays
Three days professional leave to attend graduation, conferences, or job interviews
Retirement
Access to MSU library, option to join MSU fitness center, wellness programs
Private office with telephone, digital video recording equipment, and computer
Administrative support
Initial Post-Internship Positions
2017-2020
Total number of interns in 3 cohorts: 12
Total # of interns who did not seek employment because they returned to their doctoral program/are completing doctoral degree: 0
| | | |
| --- | --- | --- |
| | Post doc | Employed Position |
| Community mental health center | 0 | 0 |
| Federally qualified health center | 0 | 0 |
| Independent primary care facility/clinic | 0 | 0 |
| University counseling center | 2 | 4 |
| Veterans Affairs medical center | 0 | 1 |
| Military health center | 0 | 0 |
| Academic health center | 0 | 0 |
| Other medical center or hospital | 0 | 0 |
| Psychiatric hospital | 0 | 0 |
| Academic university/department | 0 | 0 |
| Community college or other teaching setting | 0 | 0 |
| Independent research institution | 0 | 0 |
| Correctional facility | 0 | 1 |
| School district/system | 0 | 0 |
| Independent practice setting | 3 | 1 |
| Not currently employed | 0 | 0 |
| Changed to another field | 0 | 0 |
| Other | 0 | 0 |
| Unknown | 0 | 0 |
Doctoral Interns
Current Interns
2021-2022
Adler University
George Fox University
Seattle Pacific University
University of Denver
Previous Interns' Doctoral Programs
2020-2021
Chicago School of Professional Psychology-Irvine
Radford University
Washington State University
Alliant International University, San Diego
2019-2020
University of South Dakota
Adler University Chicago
Pacific University
University of Denver
2018-19
University of St. Thomas
George Fox University
School of Professional Psychology
George Fox University
2017-18
George Fox University
University of Montana
Wright Institute
Wright State University
2016-17
Washington State University
Springfield College
Chicago School of Professional Psychology
2015 – 2016
University of Minnesota
University of Northern Colorado
Western Michigan University
2014 – 2015
Spaulding University
George Washington University
University of Missouri Kansas City
2013 – 2014
University of Utah
University of California Santa Barbara
George Washington University
2012 – 2013
Pacific University
University of Akron
Union Institute and University
2011 – 2012
Chicago School of Professional Psychology
Utah State University
West Virginia University
Characteristics of Successful Interns
Applicants often ask what we are looking for in prospective interns. Successful interns take advantage of all the various learning opportunities afforded to them on internship. They are invested in furthering their clinical skills, value relationships, are willing to take risks to further learning, and are invested in exploring the integration of personal and professional identities. In addition, they are committed to and respect diversity, cultural differences, and self-awareness related to their own and others intersecting identities. Our internship emphasizes clinical practice, and extensive time is devoted to supervision and training. During supervision, interns are encouraged to engage in self-examination which includes exploration of countertransference and use of the therapy relationship to facilitate change. Engaging in this process can feel vulnerable at times and our training staff appreciates the difficulty and struggle that may emerge from this process. As such, supervisors are committed to providing support, collaboration, and encouragement during supervision. Related to this is the collective belief of the training staff that we are not "finished products" either. We highly regard the ongoing process of learning, and the role of taking risks to promote learning, which is modeled in case staff meetings by supervisors. Respect for and appreciation of relationships – with clients and all staff members regardless of experience, level of training, or role – is an important value held by CPS staff members. Multicultural humility is another ideal to which we all aspire. In addition, we are a team who works hard but also likes to have fun together!
APPIC Match
We participate in the APPIC Internship Matching Program. Applicants must register with National Matching Services Inc. to be eligible to match to our internship. This internship site agrees to abide by the APPIC policy that no person at this training facility will solicit, accept or use any ranking-related information from any intern applicant.
Specific questions about APPIC policies and procedures and the AAPI on-line can be found on the APPIC website.
Information and materials for the APPIC Internship Matching Program can found at the official website. You may email the National Matching Services, or contact them at:
National Matching Services, Inc.
Phone: (800) 461-6322
Fax: (844) 977-0555
National Matching Services, Inc.
20 Holly Street, St., Suite 301
Toronto, Ontario
Canada, M4S 3B1
Please direct questions or clarification regarding the CPS doctoral internship to: Cheryl Blank, Ph.D. Assistant Director for Training by email or phone: 406-994-4531.
Modern electronic communication is efficient and convenient, but our training program misses the individual interaction essential in the days before online applications. Despite our on-line brochure and e-mail links, we still welcome the opportunity for personal contact with applicants, and those considering applying. We encourage you to call (or e-mail, of course) about any aspect of our program, about MSU, or the community. We look forward to hearing from you! A copy of the current APPIC Internship Offers and Acceptances policy is available on the APPIC Home Page.
[Electronic mail is not a secure method of conveying confidential information. CPS requests that e-mail not be used for clinical or other sensitive correspondence].
Accreditation Status of the Internship Program
The CPS Doctoral Internship Training Program in Psychology is accredited by the American Psychological Association Office of Program Consultation and Accreditation.
This office may be contacted at by email or at 750 First Street NE, Washington DC 20002-4242; Tel. (202) 336-5979.
CPS Diversity and Inclusion Statement:
At CPS, we are committed to the values of diversity, equity, and inclusion, and equity in all of our endeavors. We practice cultural humility and continually aim to grow in our cultural self-awareness, knowledge, and skills. We understand that each person is unique and lives within a greater social context that influences their intersecting cultural identities and experience of power and oppression. As such, we are dedicated to providing culturally sensitive and tailored services that consider the whole person, including their intersecting cultural identities
MSU Nondiscrimination Statement and Title IX Coordinator Notice
Policy Statement
Montana State University commits to a learning and working environment that emphasizes the dignity and worth of every member of its community and that is free from unlawful discrimination and harassment based upon race, color, religion, national origin, creed, service in the uniformed services (as defined in state and federal law), veteran status, sex, gender, age, political ideas, marital or family status, pregnancy, physical or mental disability, genetic information, gender identity, gender expression, or sexual orientation (taken together, generally, "protected-class harm"). An inclusive environment is necessary for a healthy and productive University community.
Consistent with MSU's commitment, and with all applicable law, the University prohibits unlawful discrimination or harassment, including sexual misconduct prohibited by Title IX of the Education Amendments of 1972, and will take appropriate action to prevent, resolve, and remediate the effects of protected-class harm.
The Discrimination, Harassment, and Retaliation Policy defines and prohibits protected-class misconduct, and the Discrimination Grievance Procedures set forth the University's processes for addressing and resolving such reports. The Policy and Procedures apply to all University programs and activities, including, but not limited to, admissions, athletics, instruction, grading, University housing, and University employment. In addition, the law prohibits retaliation against an individual for opposing any practices prohibited by this Policy, for bringing or responding to a complaint of discrimination or harassment, for assisting someone with such a complaint, for attempting to stop such discrimination or harassment, or for participating in resolution of a complaint of discrimination or harassment.
Inquiries about the application of Title IX at the University and reports about all forms of protected-class discrimination and harassment should be made to the University's Office of Institutional Equity:
Office of Institutional Equity
Montana State University
PO Box 172430
Bozeman MT 59717-2430
Title IX Coordinator:
Camie Bechtold
E-mail: [email protected]
Associate Director:
Victor Maxson, M.Ed.
E-mail: [email protected]
Location:
311 Montana Hall
Tel: (406) 994-2042
E-mail: [email protected]
Cultural Events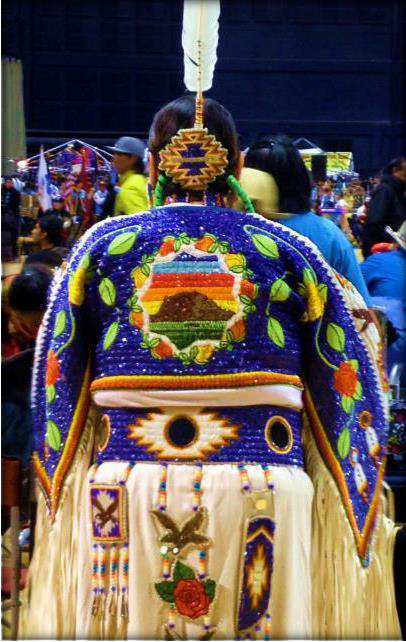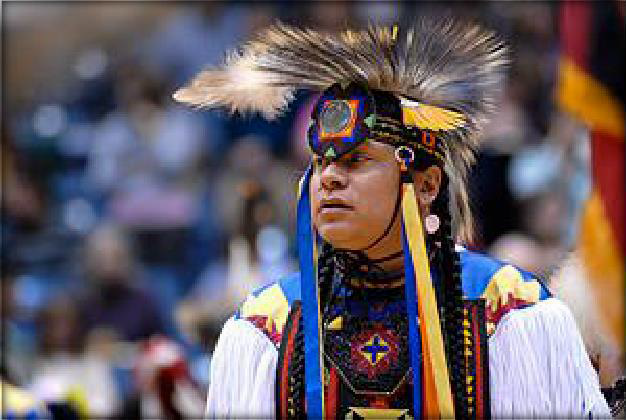 Annual Pow Wow
The campus American Indian Council sponsors an annual Pow Wow which highlights a Grand Entry, song, dance, and drum competitions as well as traditional crafts.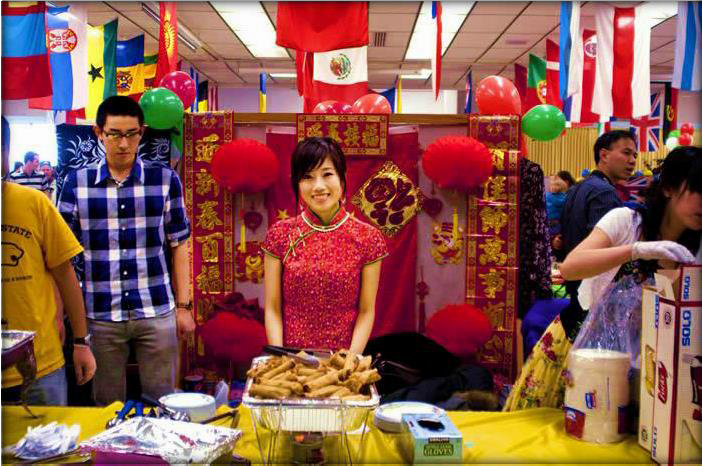 The International Street Food Bazaar
The annual food bazaar has been a diversity tradition at MSU for over three decades. It is highly celebrated and well attended each year. Student representatives from over thirty countries offer culinary delights from their countries for a nominal fee.
QSA Sponsored Events
QSA sponsors many events during the year including the Rainbow Ball and Drag Show.
Cultural Organizations on Campus
In addition to cultural events on campus, there is an array of culturally focused clubs available to students. Some of these include:
African Student Association
American Indian Council
Asian Student Interracial Association
Bangladesh Student Association
Black Student Union
Chinese Culture Club
Egyptian Club
Fuerza Latinx
Indian Student Association
International Students Fellowship
Intervarsity Christian Fellowship
Jewish Student Association
Muslim Student Association
Nepalese Student Association
Pakistani Saqafat Club
Persian Student Association
Queer Straight Alliance
Sri Lankan Student Association
Turkish Club
Visit our Office of Student Engagement to learn more about these student organizations and other clubs.
Bozeman, Montana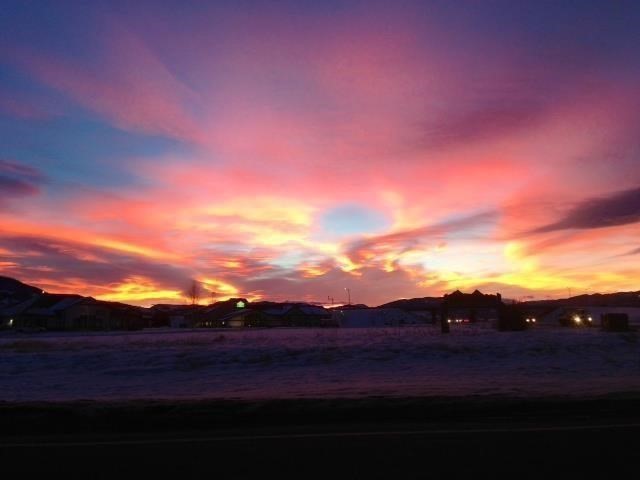 Bozeman is a town of about 52,619 full-time residents, located in the Gallatin Valley of Southwestern Montana, is ideal for those with interests in outdoor recreation. The city is surrounded by mountains with the nearest ski hill being only 15 miles from town; Yellowstone National Park is 90 miles away; the five nearby mountain ranges offer countless hiking, backpacking, and camping opportunities; and there is outstanding trout fishing and rafting/kayaking within minutes of town. In addition to outdoor activities, Bozeman has a very active visual and performing arts community. There are many vibrant cultural opportunities available including the Verge Theatre Company, Ellen Theatre, Montana Theatre Works, Bozeman Symphony, national Intermountain Opera Company, the Sweet Pea Arts Festival, the Hatch Film Festival, tours of Broadway shows, and a thriving music, art and theatre community. The MSU Departments of Media/Theatre/Arts and Music have strong programs that offer theatre productions, film screenings, art shows, and musical performances on campus. Bozeman has received top rankings for quality of life by several magazines and averages 300 days of sunshine each year. Learn more about Bozeman.