2020 Ecology Scholarship Awards
John H. Rumely Award
The purpose of the John H. Rumely Award is to support the instructional, research and scholarly activities of the curricula traditionally known as Botany. The specific purpose is to support graduate students conducting field studies of native Montana plants, and to be used toward research equipment, analysis, or travel associated with field research or professional meetings.
The Daniel Goodman Conservation Biology Scholarship
This scholarship was established to honor Dr. Daniel Goodman, a quantitative ecologist and conservation biologist, who was a professor in MSU's Ecology Department from 1981 until his death in 2012. Much of Dr. Goodman's work focused on improving ecological management and decision-making via application of decision theory and a risk-analysis approach using the best available quantitative tools. This scholarship is intended to support an MSU Ecology Department graduate student whose research is both quantitative and within the broad field of conservation biology.
Matthew F. Clow Memorial Awards (2 Awardees)
Matthew Clow was a MSU graduate student who died in 1998 while conducting research on whirling disease and wild trout. The award was established by his parents in his memory to recognize graduate students who share Matt's love and commitment to wild trout and native fishes. The recipients must be graduate students enrolled in a M.S. or Ph.D. degree program engaged in, or about to be engaged in whirling disease, wild trout, or native fish research.
Jim Belsey Graduate Student Scholarships (2 Awardees)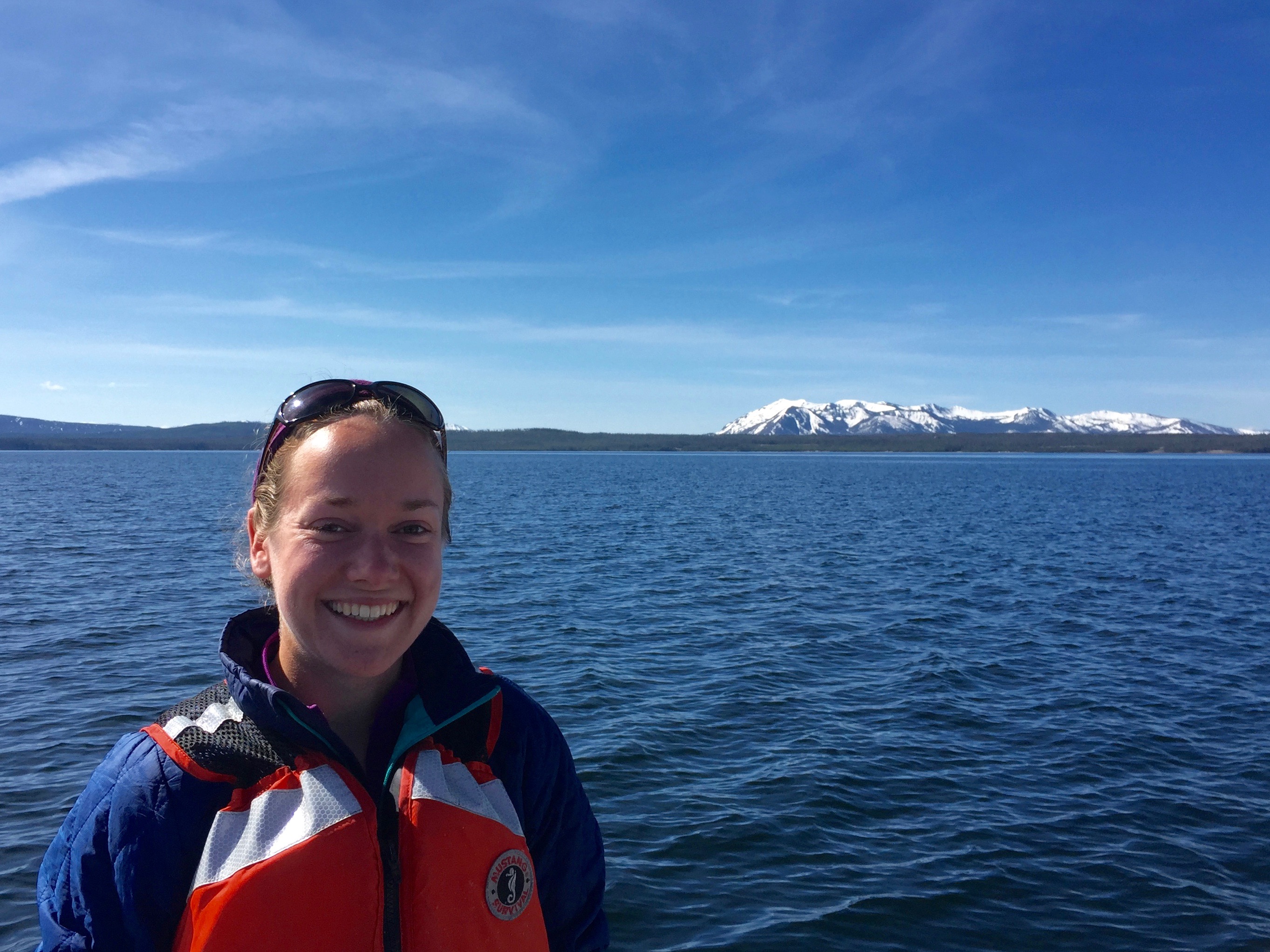 Jim Belsey was an avid trout angler and conservationist. Jim established this award to support graduate students pursuing a degree in the Fish and Wildlife Ecology and Management Program with research emphasizing coldwater fisheries and who demonstrate a commitment to trout conservation.

Jim Patton Wildlife Management Scholarship
Jim Patton served as Undersecretary at Louisiana Department of Wildlife & Fisheries from 1998-2004. Jim's parents' families were prominent pioneer residents of Deer Lodge Valley and Livingston, Montana. Both of Jim's parents and his maternal grandfather attended Montana State College. Jim and Carol are both graduates of Cornell University, and wish to honor his Montana heritage, recognizing the importance of the quality education provided by Montana State University. This award supports students in good academic standing pursuing a Masters in the Fish & Wildlife Management Program with wildlife ecology as their area of study.
The Don C. Quimby Graduate Wildlife Research Scholarship
This scholarship was established to honor Dr. Don C. Quimby, a biology teacher, student advisor and founder of the wildlife program with Montana State University's Biology Department in 1948. Dr. Quimby served as the head of that program until his retirement in spring 1975. In 1955 Wynn G. Freeman (Game Management Division Chief, Montana Fish and Game Department) and Dr. Quimby combined efforts to establish the Master of Science degree in Fish and Wildlife Management as the entry level educational requirement for employment of game/wildlife biologists by that state agency. This award goes to a student seeking an M.S. or Ph.D. in Ecology who is doing a field research project focused on a free-ranging wildlife species within the state of Montana, and who has demonstrated an ability to conduct independent research, maintain scholastic seriousness and intellectual honesty, displays enthusiasm, and a willingness to work with fellow professionals and the public, and who is committed to a career in wildlife management.
MSU Ecology "Giving Day" Special COVID Impact Award

This award was created specifically by donations for our 2019 "Giving Day" project to fund graduate student research. Faculty voted on how this funding would be spent and elected to award the funds to a graduate student whose 2020 field season was negatively impacted by COVID .
Jack Creek Preserve Scholarships (2 Awardees)

These scholarships are sponsored by Jon S. Fossel, co-founder of the Jack Creek Preserve Foundation, and supported by members of the foundation's Board of Directors. The Jack Creek Preserve Foundation is dedicated to conserving and protecting wildlife and its 4,500 acre habitat on the Jack Creek Preserve and the surrounding area of the Madison Range in southwestern Montana. Two students were awarded scholarships: an undergraduate and a graduate student in good academic standing who have a strong interest in wildlife/fisheries populations, habitat, and conservation with an appreciation of the role of hunters and hunting in wildlife conversation in North America, and who are interested in a career in natural resource management.
Kevin Hurley Wild Sheep Biology Internship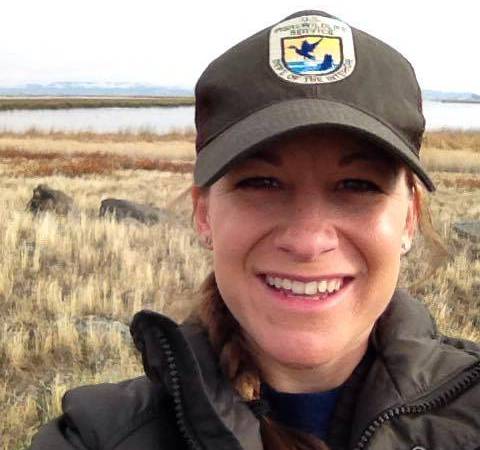 Awarded to: Sarah Deaton
This award was established and endowed by The Wild Sheep Foundation in recognition of retired Wyoming Game and Fish Department wildlife manager, Kevin Hurley, for his exemplary accomplishments, tireless efforts, and contributions toward conservation and management of wild sheep in North America and beyond. The purpose of the student award is to support the development of the next generation of wildlife biologists and scientists devoted to the management and conservation of wild sheep.
The Ecology Memorial Scholarship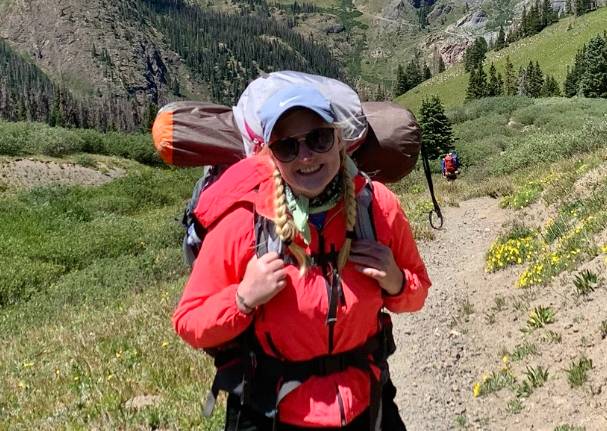 Awarded to: Ellie Knodle
This award is given to a full-time junior or senior majoring in biological sciences in memory of John C. Wright, C.J.D. Brown, and T.B. Holker who all contributed greatly to ecology and conservation. John C. Wright was a MSU professor of Botany & Bacteriology and served as the director for the Center for Environmental Studies. C.J.D. Brown was a MSU professor of Zoology and Entomology and wrote the book "Fishes of Montana." T.B. Holker was a MSU student in the Fish & Wildlife Program and had a lifelong love of Montana's wildlife. He was killed during a flying mission in the Pacific in 1954 while serving as a captain in the US Air Force.
Montana Trout Unlimited Scholarships (2 Awardees)
Awarded to: Madison Springer
These scholarships were established by the Montana chapter of Trout Unlimited to support undergraduates who seek an education and career in fishery science, especially in the area of coldwater fisheries.
Awarded to: Victoria Harbo
Yarnall Family Scholarship
Awarded to: Emma Heydenberk
John and Kristi Yarnall are former MSU students who remain passionate about wildlife and conservation biology. They have established this award to help support a junior or senior in good academic standing who is studying fish and wildlife or conservation biology.