Media Services A/V Check Out Schedule
If you are associated with the College of Education Health and Human Development and you wish to reserve A/V equipment, please contact Kristen Musick or Beverly Garrison in the dean's office or Bill Freese.
Below is a list of available departmental equipment accompanied by a photo of the item and possible accessories.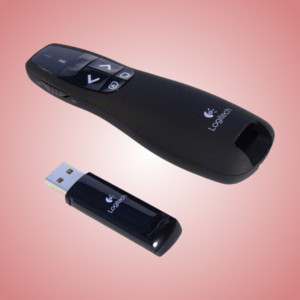 Wireless Presentation Controller
The department has two presentation controllers. There's no software to install. Just plug the receiver into a USB port to begin. And when the show is over, you can store the receiver in the controller. Intuitive touch-keys for easy slide show control. Bright red laser pointer. Fifty foot wireless range.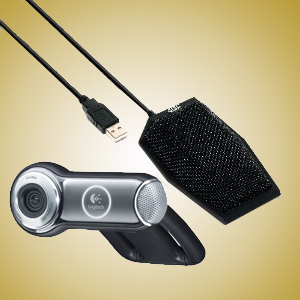 Digital Microphone and Web Camera
This digital microphone and web camera are for use with Skype, Yahoo Messenger, Google Chat, Webex. and other video conferencing programs. Still photos can be taken with the camera in addition to video. The mic dramatically improves voice quality on conference calls and has a standard jack for headphones or speakers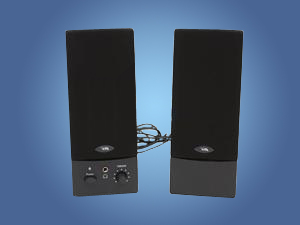 Computer Speakers
The department has several sets of small computer speakers handy for Skype sessions and listening to audio presentations.